FIND AN OBITUARY
Service information is posted on our website only with approval from the family.
If you are seeking information not listed below, please contact us.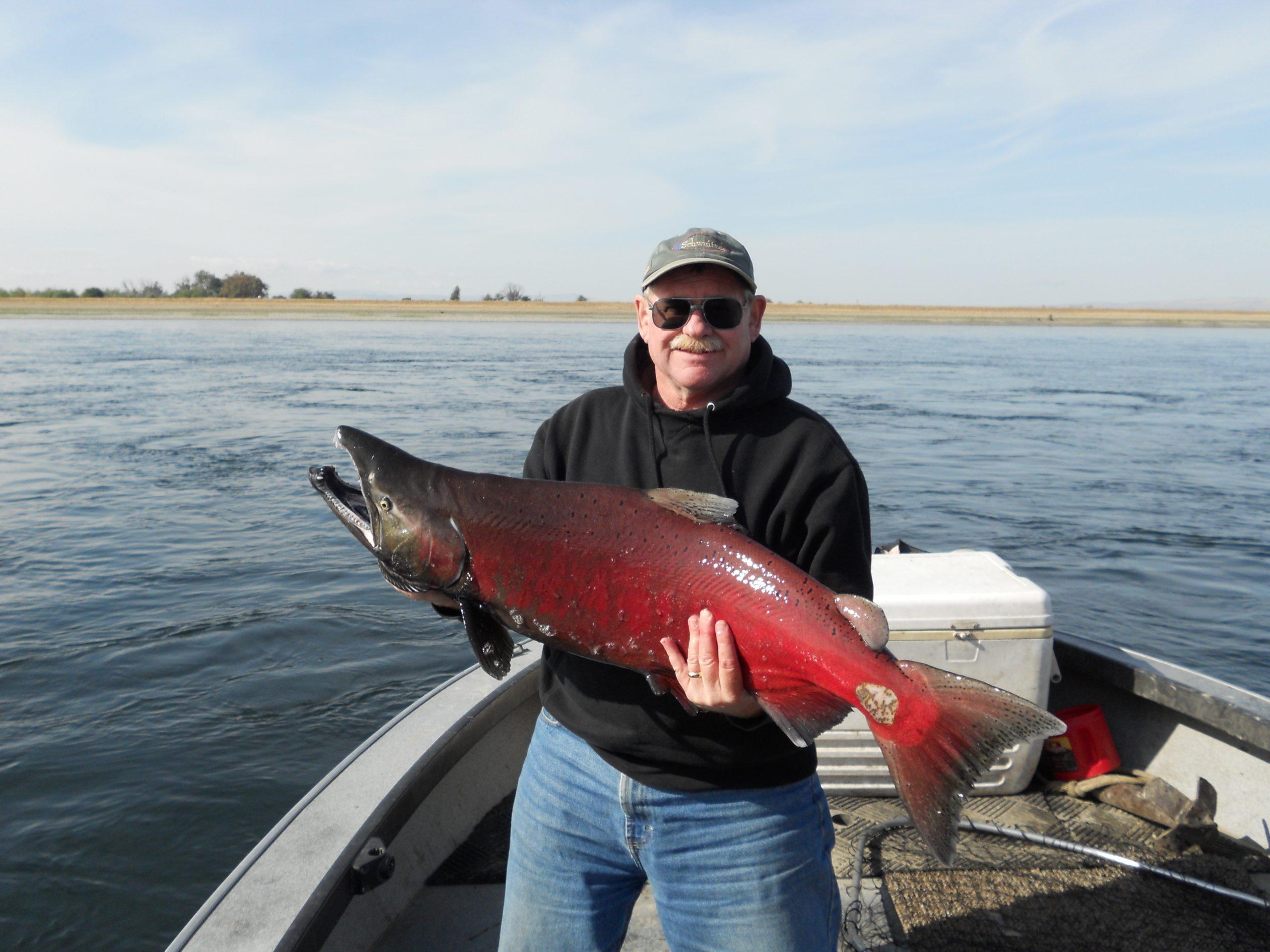 John Michael McCluskey
08/16/1948 — 10/03/2022
From Pasco, WA
Watch Service
New to Livestream? Watch the tutorial.
Celebration of Life
Starts:
Sat, October 15, 2022, 12:00 pm
Reception
Starts:
Sat, October 15, 2022, 1:00 pm
Ends:
Sat, October 15, 2022, 3:00 pm
John Michael McCluskey
With sadness, the family of John McCluskey announces his passing on October 3, 2022. John passed away at home in the presence of loved ones. John fought a long, bitter battle against metastatic duodenal (small intestinal) cancer for 4 ½ years, showing the world what a fighter he was. John was not going to let obstacles get in the way of living his life to the fullest.
John was born in Grinnell, Iowa on August 16, 1948 to Wayne and Phyllis (Heishman) McCluskey. He was the third child of five. He lived in Brooklyn, Iowa as a small child and then moved to Albert Lea, Minnesota in 1953. He attended schools in both areas, and graduated from Albert Lea Senior High School in 1966. He served as a journalism staff photographer at the high school, receiving awards for his photography skills.
In 1972, John married Carol Karlson and they became proud parents to John Eric and Amy Marie. John worked several jobs in the Mankato, Minnesota area while majoring in chemistry at the University of Minnesota, earning his Bachelors Degree in 1983 and his Masters Degree in 1988.The family lived in the Mankato area until moving to Osburn, Idaho in 1988. From there, John worked various jobs in the Pacific Northwest, primarily at the Hanford site in Richland, Washington.
John met his second wife while working at the Umatilla Army Depot in Umatilla, Oregon. He married Judith (New) Vesper in 2005 and resided in Pasco for the remainder of his lifetime. During this time, he worked at the Hanford site until retirement, and was respected in his field. He enjoyed time playing with his cats and cooking.
John is most known for his great love of the outdoors, camping, fishing and skiing. He was frequently on his boat at Priest Lake, Idaho trolling for lake trout, and camping on Kalispell Island. He also loved to salmon fish. He was always at home in the wilderness. He also had a love for animals, and is known for his pigeons, raccoons and squirrels. John was a pilot and loved to fly, taking his little Mooney M20C on many cross-country trips. He would much rather fly than drive places, always looking for an opportunity to be in the air. Any photographs of John smiling probably included a large fish or him in his airplane.
John was a warrior in spirit and braved many obstacles. He suffered from poliomyelitis at the age of 2, and underwent several major surgeries at the Mayo Clinic during the following years. In 2018, John was diagnosed with duodenal cancer, which was an ongoing battle for 4 ½ years. John never let the obstacles stop him from fighting. He underwent many orthopedic surgeries from skiing injuries and accidents.
John will be well-remembered for his antics such as showing up to work the morning after a surgery, or using his crutch to shift his manual transmission Toyota Celica while commuting from Idaho to Bremerton, Washington. There wasn't much that could get in the way if John had something he needed to do. He was the king of determination, and John did life by "John's terms". Don't tell him not to do something, because then he certainly will.
John is survived by his wife, Judith McCluskey of Pasco, WA; his son John Eric McCluskey (Elena Wickam) of Osburn, ID; his daughter Amy Marie McCluskey (Eric Henninger) of Coeur d'Alene, ID. He is also survived by his beautiful grandchildren Brittany McCluskey, Camren McCluskey, Dominic McCluskey, Alexander (Xander) Cecil, Ahneka Cecil and Robert Wickam (honorary). He is survived by his siblings Sherry Freeman, Linda Walker (Frank) and Jim McCluskey. He is also survived by many wonderful nieces and nephews David McCluskey (Winonah), Greg Dimit (Chrissy), Laura Green (Jonathan), Jimmy McCluskey and Desiree Rohling (Austin).
John is preceded in death by his parents, John Wayne McCluskey and Phyllis (Heishman) McCluskey, and his younger brother Allen McCluskey.
The family invites you to join in our Celebration of Life for John at Einan's Sunset Garden Chapel in Richland, WA on October 15th, 2022 at 12:00 noon. You are further invited to an appetizer reception at the same location. For those unable to attend, the service is also livestreamed on the Einan's website.
In lieu of flowers, donations may be made to the Tri-Cities Cancer Center Foundation.
The family would like to express appreciation to all the doctors, nurses and staff who helped take care of John over the last few years. John was in the best of hands from his primary care provider, his surgeons, his chemotherapy doctors and nurses, the radiation oncologist, interventional radiologists, palliative care providers, hospital care providers and hospice care providers. Your care and compassion made us feel like family, and we will always be indebted to you. Without all of you, this family would not have had hope, and we felt so loved.
We have been neighbors with John and Judy for the past 13 years. They have been the best neighbors anyone could ask for. From taking care of our sweet kitties to bringing us fresh tomato's from their garden.
During Johns illness I had the privilege to help him get stronger after his treatment. I will miss his spunky " I got this attitude"
Rest in peace my friend.
Rod and Lori Powell
Such an amazing soul I will miss seeing you and are chats while I would cut your hair. I know you are no longer in pain and soaring high in the sky. Rest easy my friend
I worked with John at 222-S Labs at Hanford. What I will remember most about him is that he was always ready to offer a big smile and welcoming hug. How fortunate I am to have crossed paths with both John and Judy! Rest peacefully John! You are missed!
I love this picture. You will truly be missed. Fly high.
My condolences to John's family. I am John's cousin Jim Siefken. I am one of the sons of John's dad's sister Miriam. I can't remember the last time I was with John, it was probably when we were children. Our paths just went totally in different directions. I thank John's sister Sherry for keeping me informed of all of Wayne and Phyllis's family. It was always fun visiting and playing with family in Brooklyn, Iowa and Albert Lea. John had many of the same activities in his life that I have – I know he and I would have had a great time.
As I read his bio, I could tell he was dearly cared for and loved by family.
I knew John through my work as a mechanic, and over the years, I was lucky enough to have several opportunities to get to know him.
John had a way about him that inspired me to do my best and believe in myself, and I really felt that he believed in me, maybe more than I did.
I don't think I have ever seen him upset, and believe me,there were a few times that I saw him shrug and find the silver lining when most people might have lost a gasket.
John was a good man, one of a rare breed and I feel confident in saying that his absence will be felt for a long time in a lot of lives.
Met John at college in Mankato, MN – we spent much time together – he was best man at our wedding in 1969 – we went skiing, deer hunting, hiking, rode motorcycles, spent time at each other's family homes and we both worked at the turkey processing plant in Austin MN (just a few days) we had fun over the many years – once we tried to climb a rock cliff so I went up after John – he was experienced & I wasn't- he made it to the top and I was stuck – couldn't go up or down – he was able to grab a small tree and held his hand down for me to grab – he saved my life that day! We will miss him from now on
I worked with John off and on over the past 30 years. First at 222-S, then at the 100N lab and again at 222-S. His "can do" attitude was contagious and kept work interesting. Judy, I am so sorry for your loss. John's courageous spirit will be missed. My deepest condolences.
At work at the Umatilla Chemical Agent Disposal Facility (UMCDF) John had a fine mind and cordial manner. I very much enjoyed getting to know him. Judy, my friend, I am deeply sorry for your loss. I was proud to see you and John together – two bright, good-natured, gentile people. It was a perfect fit. John's favorite movie was "Cool Hand Luke", and I quote sections of it from time-to-time. I think fondly of John each time I do, or anytime I hear it quoted or see a clip from it. That association will continue throughout my lifetime. For John and Judy's family, my condolences. It looks like there is a lot of love and support there, and he was blessed to have you. All my best.
May your family find peace and comfort during this difficult time. You are in our thoughts. Rest in peace, John.
I live next door to John and Judy for 12 years. They both always offered to help if I needed it. I'm thankful I had great neighbors like the two of them.
Rest in Heaven John and God bless you Judy.
He fought a long battle & now may he rest in peace!
Always enjoyed my times spent with John. John was always a positive presence with a good story to tell on almost any topic.