FIND AN OBITUARY
Service information is posted on our website only with approval from the family.
If you are seeking information not listed below, please contact us.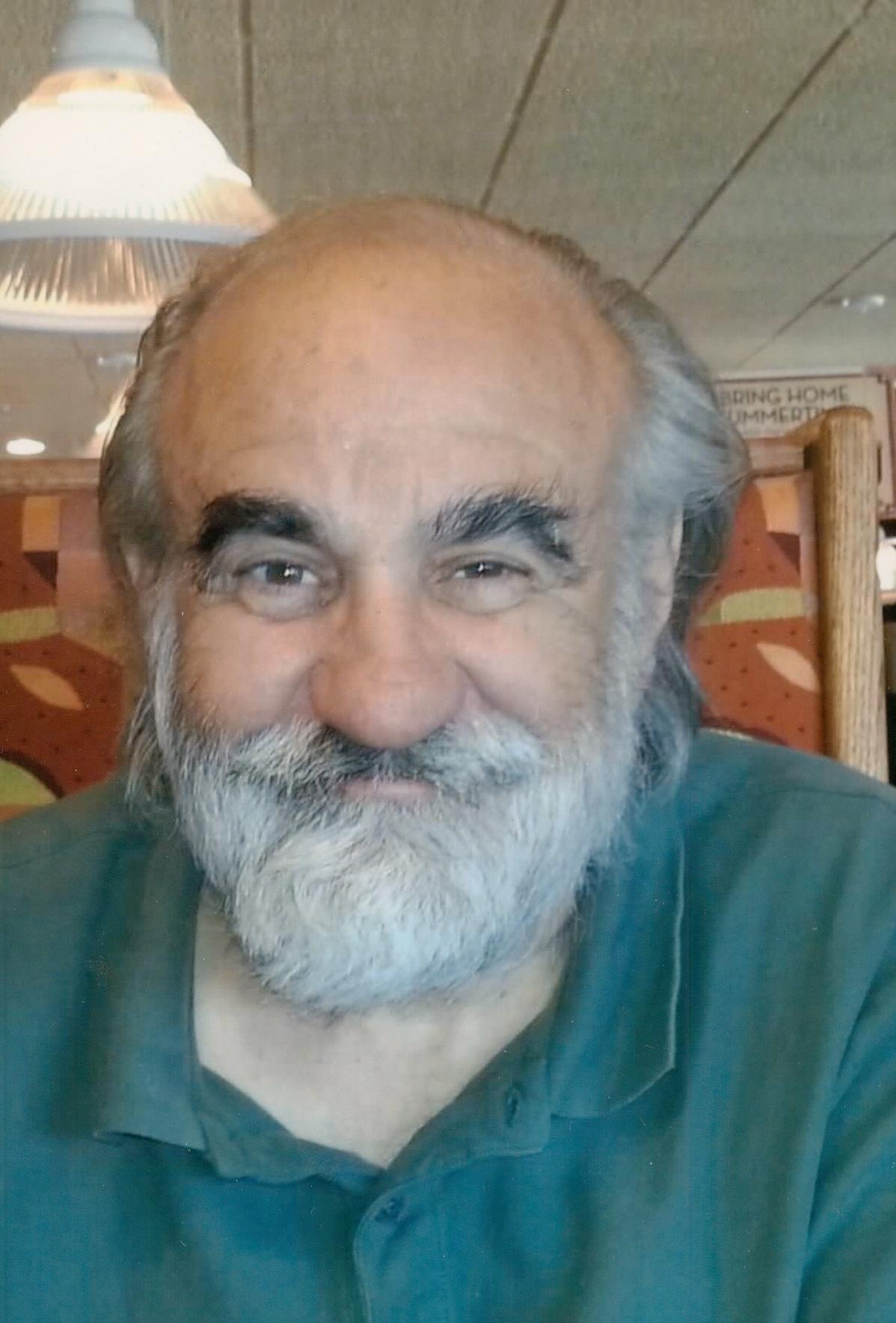 Stephen Kelly
10/30/1948 — 10/21/2022
From Richland, WA | Born in Corpus Christi, TX
Graveside Service for Stephen
Starts:
Wed, October 26, 2022, 9:00 am
Ends:
Wed, October 26, 2022, 10:00 am
Location:
Sunset Gardens
915 Bypass Highway, Richland, WA 99352

Stephen Kelly
Stephen Paul Kelly passed peacefully Friday, October 21, 2022 at Brookdale Assisted Living in Richland, Washington, his home for the past ten years. Stephen was born to Vincent Paul and Marjorie Page Kelly on October 30, 1948 in Corpus Christi, Texas. He moved with his family to Richland in 1952 into the ranch house on Cedar Avenue, which would be his home for most of his life.
Stephen attended Christ the King School, Chief Joseph Junior High, and graduated from Columbia High School in 1967. He attended CBC, earning an Associate's Degree in Drafting. He worked for many years as a custodian for ABM. His lifelong interests including growing cactus, modern art and music of all genres.
In 2012, he was able to move to Brookdale, where he found a caring home. Steve continued to enjoy music, sports, movies and the occasional wine tasting. Favorite spots included Ganzel's Barber Shop, Shari's, and Barracuda Coffee. When sister Kerry came to visit, he was a vocal critic of her driving skills.
Stephen had many life challenges, but he faced them with perseverance and humor.
Remembering Steve with love are sister Kerry Kelly Compton; niece Cassandra Compton Leyva and her family Hugo, Niza, and Xadani; as well as the Compton family.
A private family graveside ceremony was held. Please sign the online guestbook at sunsetgardenstricities.com.
Rest in peace, Stephen. I am glad you had such a generous and loving big sister in Kerry, who was able to visit you regularly and bring back your news. I think fondly of your quirky humor and wit when I visited your family at the Cedar Street house, during our Richland school years. May there be blessings on you and your families, the Kellys, Comptons and Leyvas; I am so sorry for the sadness of their loss.
I heard so many stories about Steven from Kerry throughout the years. He was lucky to have such a caring sister, and a o have found a safe community in Richland and Sunset Gardens.
I am glad to know Steve is safe and with the Lord. I met him in the early 70s. He cared about my children, Michael David, Aaron Daniel, and Nathanael Lawson (Worley). He played with them. He kept contact with Aaron in later life. He liked my cooking and was consistently a gentleman. He was a joy to be around. Yes, he had quite a humor! He enjoyed learning about cactus with Alphabet Scott in West Richland. Steve gave me a book on "Herbs," which I still use today. He was quite knowledgeable on the subject. Steve came to my best friend's 50th birthday party at my home in Richland. God wanted me to move to Ohio (2002). Steve and Keith came by to help me get rid of some things. He was so helpful. There are true sayings I can remember he told me. He suffered as all true Christians do and I know I will see him again. My heart goes out to all that loved him. May God be with you. Sincerely, Suzanne
Stephen was one of my best Friends. If I would have known he was in Richland these past few years, I would have visited him. Wonderful Soul !
Wishing you all fond memories of Steven. Kerry you were aa great caring sister. Love to all he family.
May your transition Stephen have taken you to an amazing, beyond our wildest dreams, place of rest, peace and Oneness with All of It. My only sibling, Wabi, transitioned last year and when I had a transmission from him on the other side, that is what he said it was like. And he told us to ask for help from those that have crossed over…so Stephen, be prepared to hear our calls for help!
As a friend of Kerry and the family,, I share the feelings of loss and sadness at Steve's passing. He lived a good life, full of service and simple pleasures. I wish all comfort in contemplating our shared mortality and dealing with this sudden loss.
Stephen was dealt a pretty bad hand in terms of his health but never grumbled. His was a remarkable mind – almost oblivious to certain banal practicalities while housing encyclopediac knowledge on a variety of arcane topics. I'll never forget the gusto Stephen had on our wine tasting trip to Benton City last May. I'll miss him and the twinkle in his eye whenever I happened to show up to see him at Brookdale.
My sincere sympathies to the entire family at this time. And Kerry's driving is not bad at all! Love, Barbara
I have fond memories of our youth together camping and visiting for vacations. We will miss him.
Love
Cousin Karen Kelly Ebert
I am happy that I could be a small part of Steve's life. In recent years I was able to drop in at Brookdale and bring his favorite popcorn. His family and others loved him dearly to the end. Rest In Peace, Steve.
I was a classmate of Steve's all the way from Christ the King though high school graduation. I knew that school didn't come easy to him and making friends was hard too. But he never gave up and always had a kind and peaceful spirit. I wish I had taken time to befriend Steve more and understand him better. I am glad to know he had an enjoyable and productive life and I'll bet he did his custodial work with excellence. I remember Steve fondly and send my condolences to the Kelly and Compton families who loved him so much.
Kerry was a great sister. She visited from Oakland regularly and retold stories of the movies they went to and barbershop visits.
I only knew Stephen recently but enjoyed his company and admired his surprising wit. An unusual and delightful man.