FIND AN OBITUARY
Service information is posted on our website only with approval from the family.
If you are seeking information not listed below, please contact us.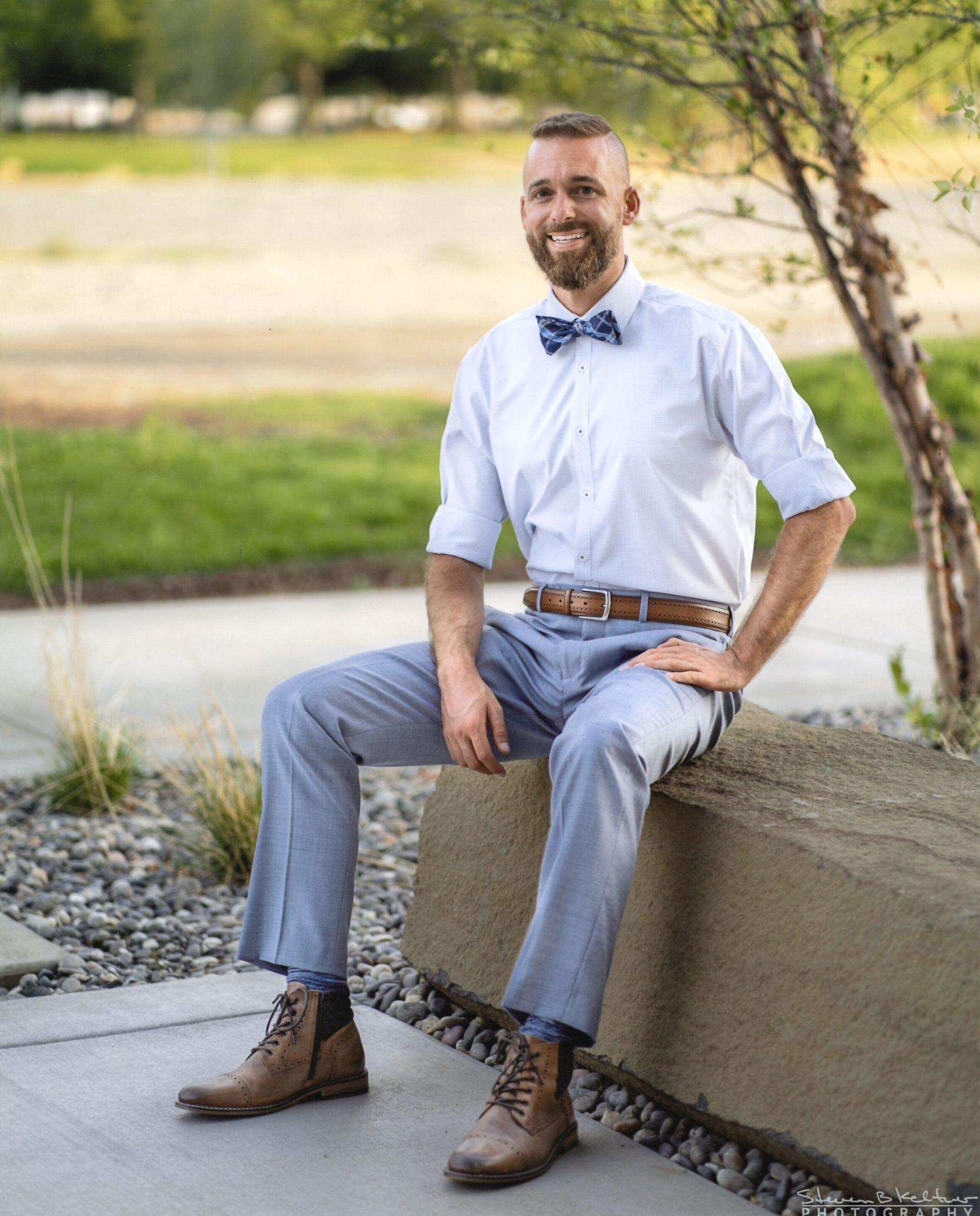 Alexander Pappas
08/04/1986 — 11/06/2022
Watch Service
New to Livestream? Watch the tutorial.
Public Viewing
Starts:
Fri, December 2, 2022, 10:00 am
Ends:
Fri, December 2, 2022, 10:40 am
Location:
LDS Jadwin Chapel
1321 Jadwin Ave Richland, WA
Celebration of Life
Starts:
Fri, December 2, 2022, 11:00 am
Ends:
Fri, December 2, 2022, 12:00 pm
Location:
LDS Jadwin Chapel
1321 Jadwin Ave Richland, WA
Reception
Starts:
Fri, December 2, 2022, 12:30 pm
Ends:
Fri, December 2, 2022, 2:30 pm
Alexander Pappas
Please CLICK HERE to watch the Celebration of Life portion of Alex's Services.
Alexander Duane Pappas, born August 4, 1986, died tragically in an automobile accident on November 6, 2022, at the age of 36. Alex was a kind and energetic soul whose interests spanned from operating anything mechanical (helicopters, planes, motorcycles, cars ,and boats) to gaming (Warhammer) to geology to photography to project management. He had a passion for learning and working with people. Those who knew him at Hanford High School or Hanover College can testify that there  was no club that he would not join. Alex's love for travel took him to all fifty states and internationally to Germany and Costa Rica. He found great joy in his geology work in Alaska, Missouri, and at Hanford. He particularly loved his current job with Thermo Fisher.
Alex was very keen on family and gave great joy to his parents, siblings, grandparents, cousins, aunts, and uncles. He is survived by Lori and David Saueressig, Richard and Deborah Pappas, Morgan Pappas, Pamela Mossbrucker, Jessica and Luke Fritz, Ashtyn Saueressig, Dylan Saueressig, Tod Gustafson, Norma and Leonard Gustafson, and Marlene Saueressig. Alex jumped into life with both feet and met everyone with a smile. His family knows him as a planner and grieves most for the things he had on his list yet to do.
A church service and reception to celebrate Alex are scheduled for Friday, December 2, 2022. There will be a viewing prior to the service at the church, from 10:00 – 10:40.
11:00 – 12:00 Church Service (Click on the orange "Watch Service" button at the top of the page to access the Live feed of the Service)
The Church of Jesus Christ of Latter-day Saints
1321 Jadwin Avenue
Richland, WA
12:30 – 2:30 Reception
Events at Sunset Facility
Einan's at Sunset
915 Bypass Highway
Richland, WA
In lieu of flowers, please consider donations to:
Support, Advocacy, and Resource Center (SARC) Summer Camp Program
1458 Fowler Street
Richland, WA 99352
https://supportadvocacyresourcecenter.org
The Children's Reading Foundation of Mid-Columbia
1229 W 22nd Pl
Kennewick, WA 99337
My deepest condolences to Alexander's family. My heart grieves with you Lori especially as another mother of adult children this age. I saw your beautiful message to another grieving family that's going through this valley as well with the death of their daughter. I will always remember your kind words to my mom & family when my sister passed 6 years ago. I pray for you to find comfort, love and encouragement. Alex is well loved by so many and will always be remembered.
Hi Lori,
You left a lovely entry on my niece, Andrea's, obituary today. I would love to have a quick exchange with you. Can you message me on FB or shoot me a quick text? 509-528-3904. We may be more connected than you know.
Thinking of you everyday and missing you even more. Love you Alex.
I just received the tragic new of Alex's passing. Alex was a busboy At Kappa Alpha Theta at Hanover College. I was a cook and enjoyed our talks and so many laughs with him. He was an amazing person.
The Thetas and busboys were just like family.
I send my condolences and prayers to his family and know God will be comforting you in his loving arms!
My sympathies and prayers to all of Alex's family and friends. I never met Alex, but he sounds like the kind of young man I would have enjoyed knowing, and would have mourned for deeply. May God's loving compassion envelop you at this time and in the year to come.
I am very sorry to hear of this tragic loss. Alex was a kind soul and will be missed .
Dear Lori and David, Leonard and Norma, and family of Alex, may the loss lessen with time and the comfort of family and friends ease your souls. We send our love.
Our sincere condolences for the loss of your son, Alex. We share your sorrow and grieve with you. May the memories you have of your wonderful young man bring you solace.
On behalf of our PMI-Columbia River Basin Chapter, it is with heavy hearts that we grieve the passing of Alex, one of our previous board officers and an amazing individual. But it is also with fond memories as we look back. While Alex will be deeply missed, we know we are better as a team and as individuals because he had such a solid and positive influence on all of us fortunate enough to have collaborated with him.
Alex volunteered with our chapter for several years and served as the VP of Public Relations. His work was impactful, and we certainly appreciate the amazing volunteerism he displayed every step of the way. In particular, his recent collaboration and hard work during the pandemic to produce our very popular "community showcase" event last year and served to engage so many, bringing us together as we were just beginning to return to face-to-face gatherings. Alex was a valuable part of our board, our membership, and our lives. We were honored to have had him on our team.
I first met Alex several years ago at a Project Management Institute (PMI) Columbia River Basin Chapter meeting and he impressed me from day one. You don't meet many people these days outside of formal events who wear bow ties and Alex rocked that look. He was one of the most pleasant people that I've had the pleasure of getting to know. He was easy to get on with, intelligent, humorous and excellent company. I volunteered with him on the board for the PMI chapter and the Community Project Excellence that was held in Kennewick in April 2022 was a testament to the many hours and excellent work that he put in to make this event a success.
I was very shocked to learn of his passing and he was a bright light who was extinguished way too soon. God Bless Alex.
On behalf of WRPSpeed, you were an amazing chairman, Alex. You were the one who encouraged me to join the board. I am grateful of knowing someone as nice and great as you. Rest in peace.
It was a joy to have known Alex. He was my brother's college roommate, and I became fortunate enough to cross paths with Alex almost 17 years later through a student-t0-alumni mentoring program at Hanover College. May you rest peacefully and your survivors find comfort.
On behalf of the Alumni Association at Hanover College and myself, I fall short of words to express the deep and heartfelt grief we felt when we learned of Alex's passing. I cannot imagine what you are going through, but I pray for you.
I'm grateful I got to know Alex when he volunteered his time in our student-alumni mentoring program. He was so eager to support HC students.
My condolences to the entire family.
Dearest Laurie, David, Dick, Debbie Morgan, Milo, Pam and family,
Bob and I and every member of our family grieve deeply for you and with you in Alex's all too young and sudden tragic loss. Alex's bright light in this world will be greatly missed. There is no way to fully comprehend the depth of loss you are feeling as it is unfathomable. We pray that our loving Lord will hold your broken hearts within his loving hands, slowly mending this great chasm of grief and loss with the balm of His unfailing love. And may the hope that is ours through the perfect loving sacrifice of Christ for our sake in this life and for our eternal salvatIon uphold you and reign powerfully within you, bringing you His peace that surpasses all human understanding and shining His pure light to make clear your forward paths from here.
We love you so very much and are here for you in any way in which we might be of help or even of comfort to you.
With our deepest heartfelt sorrow, yet with unshakable faith that God loves you immeasurably and is with you now and will continue to remain close by your sides throughout this hardest of journeys.
Bob, Micki, Brent, Brian, Michelle and and our entire Henderson and Mossbrucker family back East.
Alex. A colleague. A friend. A companion who enjoyed helping others, including teaching robotics to the youth in our community. A man who thought of others as much as some of us think about ourselves. A professional who had a thirst for knowledge and the ambition to seek it out. I cannot remember a time when he was not happy to be in the moment, even while anticipating the better things to come. I have thought about him everyday since I heard the news. The grief still stops me in my tracks but slowly fades to healing as I reflect on memories of the time we shared together, at work and beyond. For his family and friends, I pray that you too are comforted by memories that lead to healing. May we never forget his exuberant joy for life and be inspired to affect others the way he affected us. My friend, I will forever miss your laugh and your kindness.
Just a kind, lovely man. Warm smile and kind words always. He will be missed.
I haven't spoken to Alex in almost 20 years since high school and we weren't close. But I do remember his light. I remember him as someone who was always eager to join, in whatever was next. I hope his family can find smiles in their memories of such a wonderful human.
Alex and I were neighbors and co-workers for many years here in Richland. We were also together for a little while. Even though things didn't work out, he remained a good friend and helped me on so many occasions. He was really intelligent and skilled with the physical world as well as generous and passionate about helping others, which I always admired. He was an angel in my life and others'. I am very grateful for the time we had together, and grateful for all that he got to explore, do, contribute, and experience during his brief lifetime. I wish others close to him only the best. Goodbye my friend and sweetheart. May you continue to fly in the next part of your journey, as you so loved in this life.
Alex was kind, thoughtful, and always brought intellectual curiosity and enthusiasm to our discussions. I worked with him during the past year at Thermo Fisher, and I appreciated our time together. He was an advocate for employee engagement, and was passionate about his work and his connections with far-off colleagues. I wish that I had the opportunity to spend time with him in person, and I send my deepest sympathies and prayers for his family and friends who knew him best.
Sorry my first message did not come through but want you to know that my thoughts and prayers are with you Lori and to all the family. I had the pleasure of working with Lori and loved all the tales of Alex she shared. She was so proud of Alex and all his accomplishments at Hanford High School. Though I did not personally know Alex loved hearing about him and thrilled when he decided to go into geology. Though his life was cut short he achieved much. Children are precious gifts that God gave us and know he will always have a special place in your hearts. My thoughts are with you
I was Alex's manager at Thermo Fisher Scientific. Alex was a wonderful addition to our project team. He was always positive, enthusiastic, curious, inquisitive, persistent, and caring. He was an encourager and supporter of his colleagues. His passing shook our team and he will be missed. However, we have good memories and will smile when we think of him. Our thoughts and prayers are with his family.
I got to know Alex while we were both working for WRPS. He had the unique ability of being eternally optimistic and passionate about everything he did, both inside and outside of work. When Alex left WRPS we stayed in touch periodically and I had the fortune of catching up with him as recently as a month prior to this tragic accident. I never imagined it would be the last time I would see him and still wish this was all just a bad dream. Alex had a kind soul and always put everyone else before himself. He had so much going for him and so many goals he wanted to accomplish. Alex you will be greatly missed and I pray for healing and comfort to your family, friends and every life that you touched. You left a profound impact in your short time on this earth and you will never be forgotten my friend.
Our thoughts and prayers are with you during this difficult time.
In the last 10 years, It was very unusual for you to miss an appointment but after you didn't respond to my text, It crossed myself for a second to check your name online.. I then thought, maybe I was over thinking. When u didn't return my text the next few days… I knew there had to be something wrong. I over heard your name unexpectedly while I was mixing hair color… I immediately came out and said, he's my client.. why what happened?! I immediately felt this anxiety knowing what I was about to hear wasn't gonna be good.
It was a pleasure knowing Alex and getting to be his hair stylist for the past 10 years. My heart goes out to his family and friends.
Pappas and Saueressig families,
My brother, Mark McKenna, shared with me the tragic news about a young man he very much enjoyed working with. I prayed he was no relation to Dick Pappas, someone I worked with years ago and who was always so supportive and kind to me. Sorrowfully, the family is one and the same, and related to the Saueressigs, also wonderful people I have known for years. May God hold you all in the palm of his hand during this incredibly sad time.
Alex was someone I worked with every week on a project we were both passionate about. I appreciated his curiosity, integrity, and involvement and I will miss him.
Every minute spent working with Alex was fun and filled with laughter. I'm glad we got to nerd out together over chats about photography/cameras, and all things aviation. He had the heart of a true volunteer and was always willing to help. I know everyone that has been blessed to have known Alex shares deeply in the sorrow of his passing.
Such a beautiful tribute. So sorry for this loss in your lives. May you be comforted with the good he accomplished.
Dick and family,
Condolences to Alex's family and friends. You are in my thoughts and prayers.
Th
Alex came to me as a shy, third grader. I watched him slowly come out of his shell and begin to show everyone what a kind, intelligent and generous person he was. I was privileged to also teach him in 4th grade. He was a delight and a very special person in my life.
My sympathy to all of his family. Your pain is felt by many. May you find peace and comfort from the love of so many.
"When a loved one becomes a memory, memories become a treasure. ".
Dick and Family,
Words fail to convey what our hearts hold during these challenging times but I hope you find some small amount of comfort knowing you are all in my thoughts and prayers. I am just one of so many that are thinking of you and grieving with you now.
God Bless
Jon Schwantes