FIND AN OBITUARY
Service information is posted on our website only with approval from the family.
If you are seeking information not listed below, please contact us.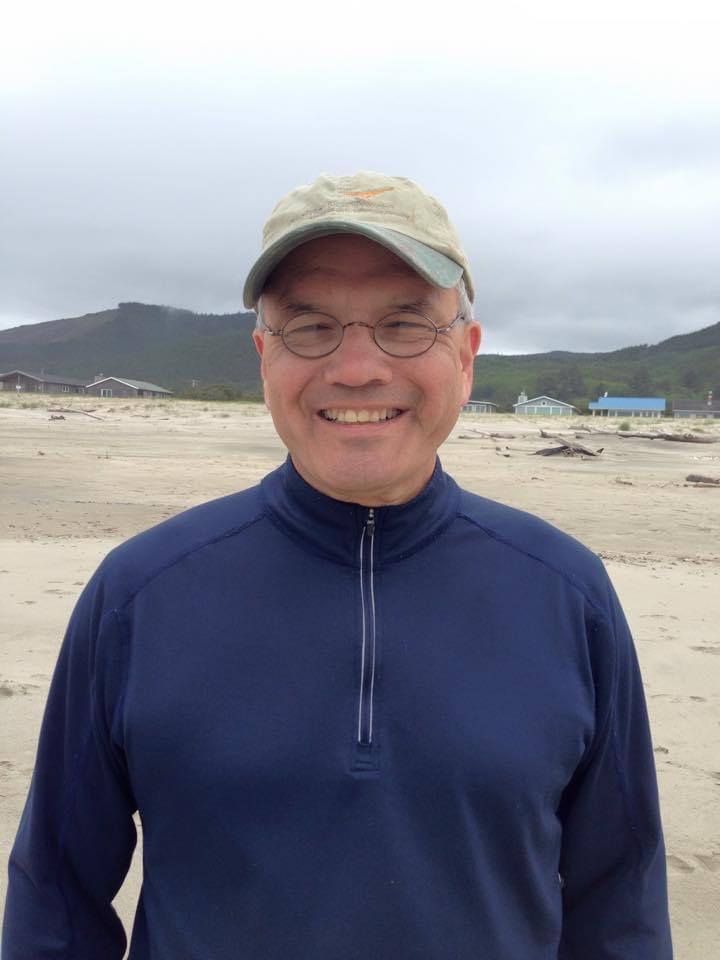 John George April
11/01/1954 — 11/23/2022
From Richland, WA | Born in Sunnyvale, CA
Watch Service
New to Livestream? Watch the tutorial.
Celebration of John's Life
Starts:
Sat, December 10, 2022, 2:00 pm
Ends:
Sat, December 10, 2022, 3:00 pm
Location:
Calvary Chapel Tri-Cities
10611 West Clearwater Ave Kennewick ,WA 99336
John George April
John George April was born in San Jose, CA, to Mona Gilberta Irish Ramberg on November 1st, 1954, and was raised by his father, James S. Ramberg. He grew up in the San Jose area with his siblings, Pamela, Irene (d), Von, Geanie, and Clinton (d). He spent his free time in Santa Cruz, CA with siblings and friends, deciding to play guitar instead of learning to surf. Johnny's family moved to Santa Clarita, CA, in 1970, and he graduated from Canyon High School in 1972. While at Canyon High he became a Christian, and his life was forever changed. John attended Cal Poly Pomona, meeting life long friends during his time there, and graduated with a B.S. in Soil Science.  He learned the banjo to accompany his guitar, and enjoyed playing in the Santa Clarita bluegrass music scene. He worked as a Soil Engineer going into the field drilling soil samples from the Los Angeles hills and writing reports for construction projects.
In 1981 John married the love of his life, Heidi Reidel April, in Santa Clarita. They began an adventure of supporting each other, helping the other grow in their careers. John's nuclear career began in Fairfield, CA, where he said God called him to work for the Naval Nuclear Program. While the job was tedious, it was the key work experience needed to open many future doors. He was hired by the Bureau of Indian Affairs in Gallop, New Mexico, and participated in mapping the soil for Native American water rights. He felt led to become a civil engineer and attended the University of New Mexico graduating in 1988.
In 1987 John joined college friends in MCN International, a mission organization focused on spreading the gospel to unreached people groups in Southeast Asia and assisting in church and school planting. He stayed on the board of directors for the rest of his life and went on missions trips to the Philippines and Cambodia.
In 1988 John and Heidi moved to Kansas City, KS, when John was hired by the US Army Corps of Engineers to work on the Montclair/Glen Ridge Residential Restoration and Decontamination project. Once the project was running smoothly, John searched for new challenges in Walla Walla, WA.  Heidi joined him after completing her BS in Medical Technology. In 1992 they moved to Kennewick, WA, and had their first daughter Caitlin Marie April. Natalie Brooke April completed the family in 1994.
John's love of music prompted him to create and join bands of all types in the Tri Cities. He was a cofounder with Jim Honeymon of the Badger Mountain Dry Band, Johnny Moodwick Trio, and with his friend Tim Moody, wrote the album "Little Girls Dancing," an ode to his two daughters and to his love of the Lord.
He enjoyed a challenging career working on multiple projects connected with the Hanford Area, he was involved with inspection of shipping containers using Radiation Portal Monitors which were constructed at multiple points of entry to the US. He brought this technology Karachi, Pakistan to create the first virtual sea container inspection facility in the world.
In 2011 John accepted a position as a Deputy Project Manager for the Chernobyl New Safe Confinement site where he oversaw design, working with a team of engineers to ensure design integrity.  He brought his family with him on this adventure, and while challenging, it opened their eyes to the world beyond the US. He returned to the Tri Cities with a heart for the people of Ukraine, continuing to work on the Polish-Ukrainian border, training Polish border guards in virtual container inspection. He also worked on the Hanford area as an Engineering Manager in support of the Waste Treatment Project.
During this time he focused on supporting Heidi through her Physician's Assistant program. He took care of the household as she studied, together working for the same goal. She graduated in 2017.
His family was a top priority, he will be deeply missed by his nephews Danny, Donovan Dresti, Steven Garcia, his beloved mother and friend Beverly. He had countless nieces and nephews on Heidi's side who loved and enjoyed his dry sense of humor. His friends were many and he traveled all over the west coast to connect with people he loved. From biking around Richland and popping by for a chat, to visiting his family in California, Idaho, and Oregon, he valued spending time with people. He loved hanging out with his wife and daughters, whether kayaking or biking at the Columbia River or watching old movies and eating popcorn at home. An accomplished musician, John practiced guitar, banjo, and mandolin every day, learning how to play classical music on the banjo. He encouraged many other musicians throughout his life, inspiring them with his own musical abilities and supporting them in theirs.
John went to be with the Lord unexpectedly on November 23rd, 2022 in Richland, WA. He leaves a huge hole in the heart of the community he served, the hearts of his friends with whom he worked and played, and the hearts of his family who loved him most.
The Celebration of Life for John will be held on Saturday, December 10, 2022 at 2:00 pm at the Calvary Church on Clearwater.
In lieu of flowers John would have wanted donations to MCN Internationals Philippines.
Sing for joy in the LORD, O you righteous ones;
Praise is becoming to the upright.
Give thanks to the LORD with the lyre;
Sing praises to Him with a harp of ten strings.
Sing to Him a new song;
Play skillfully with a shout of joy. ~Psalm 33:3
… speaking to one another in psalms and hymns and spiritual songs, singing and making melody with your heart to the LORD. ~ Ephesians 5:19
John will see us again.
Heidi and family,
Gary and I (Leslie) just found out about John's passing. We are very saddened by his death. Please accept our condolences and hugs. I'm at a loss for words, he touched so many people and he will be greatly missed. We will be praying for your family.
Gary and Leslie Stegen
Heidi and family, we are so sorry for your loss of John's physical presence in your lives. We were able to join you today via the video service, it was truly a beautiful tribute to a life well lived and sold out to the Lord. We pray the Lord will bless and keep you in His matchless grace and as Pastor prayed give you His peace that passes all understanding. May precious memories remain constant reminders of his love for you and his Lord.
May God bless the April family and friends who remain on this earth. May we be comforted in the fact that John is with the Lord now and forever. May this service bring peace and love to all who attend. Amen.
John was a light of joy, love, faith , and purpose. I believe he is still serving in lighting a way for all of us. He will be greatly missed by so many. I'm so thankful that he made our reunion in August and that we had the blessing of time. Wrapping his family in love snd prayers
Goodbye uncle John. We will miss you and your love of life and Christ.
We love John. He was a loyal friend. He was a dedicated Christian and encouraged us in the Lord whenever he contacted us. He brought a cheery mood that would light up the room when he walked into it. We will miss him here on earth, but will join him in heaven because we all believe in our Lord Jesus Christ.
"My prayers go out to you and your family as you celebrate the life of your beloved."
So sorry for your loss
He will be missed. Glad we had the opportunity to have known him.❤❤
Tracy and I were so saddened to hear of the sudden passing of our brother in Christ, John. We always enjoyed your visits when you were in the Seattle area. We know that John is enjoying his eternal reward with Christ, but we'll still miss him. John's love of Jesus, his testimony, and the example he set will remain as an encouragement to us all. We'll miss you, John.
Dang John, talk about getting blind sided….. I am at a total loss for words here! I will always remember you and will miss you! RIP my long time friend 💔😇💔
Overcoming the shock of his passing I'm in awe of the full life he lived….
John will be greatly missed. I enjoyed John's friendship over the years and his Christian life style and mentoring.
Dear Heidi! That was such a wonderful tribute to John's life. So young and so sudden. Your life was very full! What wonderful opportunities for your children and you to visit different parts of the world and unselfishly give of yourselves to others. I would love to be at the memorial service, but it's too far. Thank you for providing a link to participate in the streaming service! You and your children and siblings are in our prayers! Much love, Edgar and Judith Vyhmeister
So terribly sorry for your loss of husband and father of your children, Heidi! You are in my prayers at this difficult time! Sending love to you!
What a lovely testimony of the life of John! Praying sweet comfort as you mourn the loss of one so loved.
John was my first Musial 🎶 Worship Leader , Church in the Park Agape, he was courting Heidi at the time. I still remember the words to a few of his songs he wrote. He was a musical lasting light 🕯️ and friend to all. May our Lord revive you with wide open arms, RIP 🙏 John.
I loved reading all of John's accomplishments here. But the biggest accomplishment was his decision to follow Christ and what a great servant of God he was, a bright and shining witness to his family, friends, and to the world. John will be greatly missed by us all but he goes on ahead of us who have put our hope in the One who gave Himself for us and prepares our place with Him for all eternity. What a comfort it is to know that John is rejoicing in Heaven and we will see him again.
John was a dear friend in the Lord. I loved listening to him play as he truly was a gufted musician. I'll never forget when I learned of his friendship via music with Dr. Tim Moody who I worked with back in the day. Music was a witnessing platform for John, and Tim was one of his targets as were so many others. John's passion for others to find what he found in Jesus will result in a great heavenly reward. Prayers for Heidi and their daughters.
Dave Milton and wife Patti are heartbroken by John's passing. We loved John and worked with him on projects at Bethel Church over the years. We enjoyed supporting the Badger Mountain Dry Band.
John was an awesome man of God. He will be greatly missed.
Dave Milton
John was a great friend and brother in Christ. Instead of goodbye, I will say "until we meet again." Gail and I are praying for Heidi, Caitlin and Natalie.
John was a great encourager. He had a very positive outlook on life, shown by his deep faith. We worked on many projects at Hanford.
So sorry to learn of John's passing. John and I worked on several River Corridor Cleanup projects. And I always enjoyed his music with the Badger Mountain Dry Band.