FIND AN OBITUARY
Service information is posted on our website only with approval from the family.
If you are seeking information not listed below, please contact us.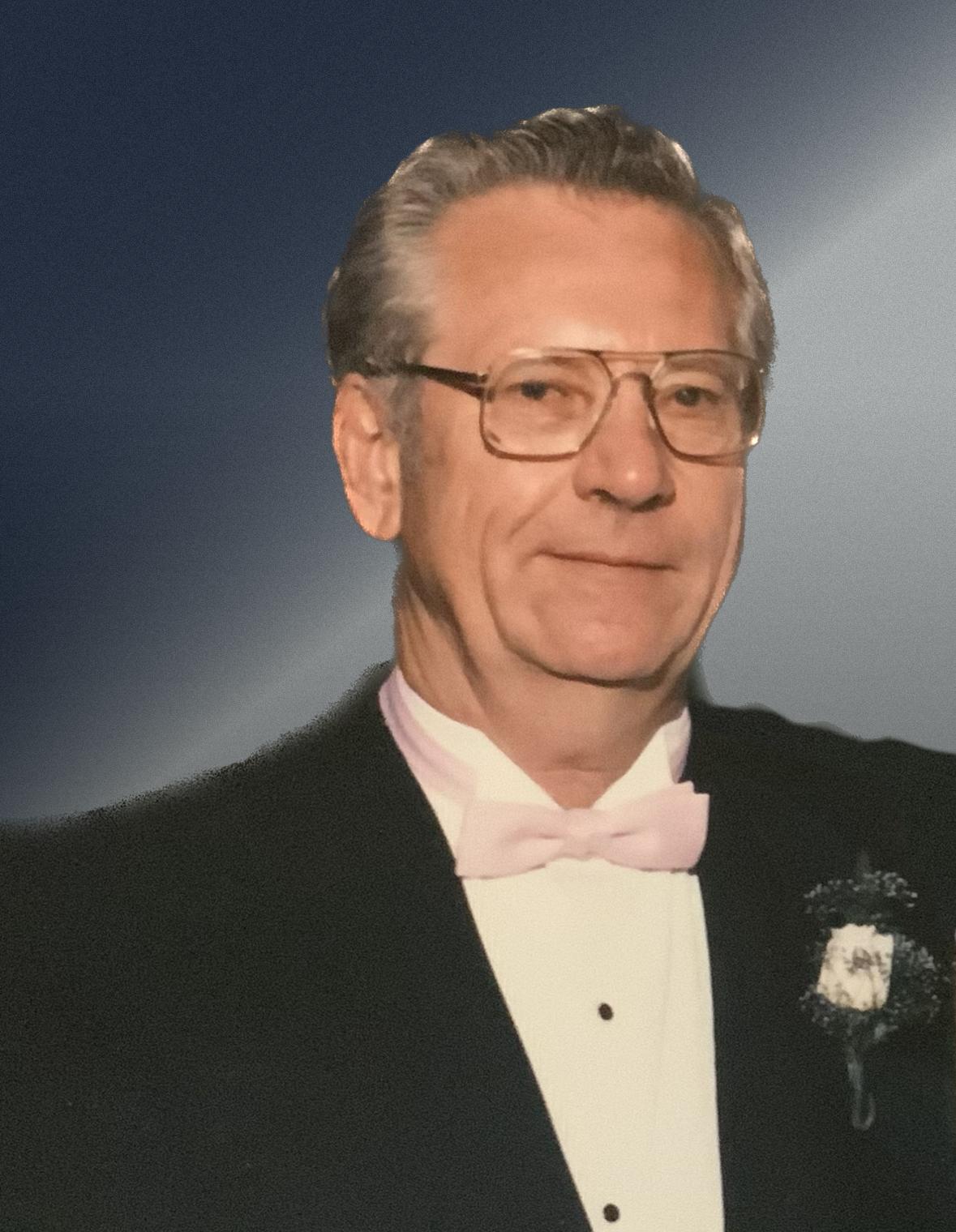 Kenneth Hayden
05/26/1929 — 11/01/2022
From Richland, WA
Viewing
Starts:
Sun, November 13, 2022, 11:00 am
Ends:
Sun, November 13, 2022, 12:00 pm
Location:
Einan's At Sunset Funeral Home
915 Bypass Highway Bldg. H Richland, WA 99352
Celebration of Life
Starts:
Sun, November 13, 2022, 12:00 pm
Ends:
Sun, November 13, 2022, 1:00 pm
Location:
Einan's At Sunset Funeral Home
915 Bypass Highway Bldg. H Richland, WA 99352
Reception
Starts:
Sun, November 13, 2022, 1:00 pm
Ends:
Sun, November 13, 2022, 2:00 pm
Location:
Einan's At Sunset Funeral Home
915 Bypass Highway Bldg. H Richland, WA 99352
Graveside Service
Starts:
Sun, November 13, 2022, 2:00 pm
Location:
Sunset Gardens
915 Bypass Highway, Richland, WA 99352

Kenneth Hayden
Kenneth Don Hayden passed away on November 1st, 2022, at the age of 93 in the presence of family.  He was active until the day of his passing and will be missed as Dad, Grandpa, and friend.
Ken was born in 1929 in Coeur d'Alene, Idaho to Robert and Amelia Hayden, the middle child between older brother Bill and younger sister Joyce.  As a young boy, Ken was stricken with polio leaving him with an under-formed leg that kept him from certain activities.  He didn't let it slow him down, though, swimming every summer at Sanders Beach, climbing to the top of Tubbs Hill with his friends, and sledding down the snowy Cd'A streets in the winter.  After graduating from high school, Ken attended the University of Idaho and turned his math and science skills into a degree in chemical engineering.  He promptly moved to Richland to work at the Hanford Nuclear Reservation and it was there that he met his future wife and life-long partner Lorna Hayden, who had moved to Kennewick from Minnesota to work as a teacher.  They were married soon after and enjoyed going camping and on other trips with Ken's sister Joyce and her husband John Wick.  Eventually, they started a family, having 3 sons, Barry, Greg, and Randy who were the pride of his life.  Without many words, Ken instilled a strong sense of hard work and responsibility in his boys by the example of his life. His family was well taken care of and secure because of Ken's steady hand.
Ken lived a full life, staying fit and involved with the people he loved to the very end.  He and Lorna and their closest friends were avid square dancers, spending many Saturday nights at the Hoedown Center and Labor Day weekends at Camp Wooten dancing.  In his early years, Ken enjoyed duck hunting and ice fishing.  As he grew older, he became a master gardener and cultivated backyard grape vines and fruit trees that he and Lorna would turn into grape juice and canned preserves.  He had a special knack for growing the biggest, reddest, sweetest tomatoes and loved sharing them with his family. Ken was also an avid reader and could often be found in his favorite recliner reading a good spy novel.  If he wasn't reading, he was likely watching the Mariners, Seahawks or some other sports event.  Through all this Ken maintained his fitness and was swimming and weight training at CBRC into his early 90s.  
Ken loved spending time with his family and his grandchildren were the joy of his life.  He never missed a single football game, soccer game, gymnastics meet, music recital, dance performance, birthday, or any other activity involving his grandkids.  He made memories with them sticking his tongue out when he got hugged "too hard", taking them to the neighborhood pool, playing Uno and laughing when he always got the Draw 4s, and sharing in their joy as they opened presents on Christmas morning.  For family holidays you would find him in the kitchen cooking juicy, golden-brown turkeys, or his mom's signature potato sausage, or mouth-watering prime rib.  He was also always ready to lend a hand with a flat tire or broken dishwasher.  An added joy in his life were his daughters-in-law Sherry, Lori, and Anette and the attention they'd give him as the daughters he never had.  One of his last gifts was showing his love for Lorna by serving as her primary caregiver in her declining years.  He will leave a big hole in all our lives.
Ken is survived by his sons Barry (Sherry), Greg (Lori), Randy (Anette), grandchildren Chris, Alyx (Chris), Noelle (Will), Nick, Noah, Tove, and Magnus, great grandchildren Kaylee and Emma. He is preceded in death by his loving wife of 61 years, Lorna, and his siblings Bill and Joyce.
The family would like to thank Ken's doctors and the staff at Kadlec who took such good care of him in his final days.
I was driving past your parent's home and saw the estate sale going on. I later looked up "Kenneth Hayden" in the obituaries at Sunset Gardens and learned of your father's passing. I bowled many years with your mother and first met Kenneth as the voice answering the phone when calling her. After meeting him in person, Kenneth became an immediate and easy friend. I lived on Forest Ave and loved watching them walk together to rehabilitate Lorna after her hip replacement.I loved passing their home and seeing Kenneth mowing the lawn or taking care of gardens and shrubs. I loved seeing them together planting the red geraniums along the driveway. I loved visiting and watching your dad care for your mom during her final months. Most of all, I just loved them and their comfortable loving ways. My heart is smiling now as I picture them together again. They will be missed, and I will be praying for you all.