FIND AN OBITUARY
Service information is posted on our website only with approval from the family.
If you are seeking information not listed below, please contact us.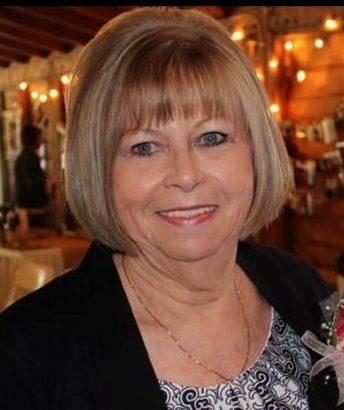 Mary L Watts
11/23/1946 — 11/07/2022
From Richland, WA | Born in Bremerton, WA
Watch Service
New to Livestream? Watch the tutorial.
Celebration of Life
Starts:
Fri, December 9, 2022, 10:00 am
Ends:
Fri, December 9, 2022, 11:00 am
Reception
Starts:
Fri, December 9, 2022, 11:00 am
Ends:
Fri, December 9, 2022, 1:00 pm
Location:
Events at Sunset
915 Bypass Highway Bldg I Richland, WA 99352
Mary L Watts
On November 7, 2022, Mary Lynette (Endersbe) Watts passed away with her husband and children by her side.  Mary was born on November 23, 1946, in Bremerton, WA to Rodney Edward and Mary Beatrice Endersbe. Mary, her parents and brother Bryan moved to Spokane, WA. In 1958 her sister Ann was born. Mary graduated from Holy Names Academy in 1965 and attended Spokane Falls Community College. Mary worked at Medical Services Corporation and raised her children, Mary Lynn and Tim as a single mom.
On March 5, 1976, Mary met the love of her life, Michael Watts on a blind date and they were married on June 26, 1976. Mary and children made the move to the Tri-Cities to join Michael and his son, Jason. There was no mine and ours when the family became one, it was as if we were always a family from the start. In the fall of 1977, their daughter Michelle was born. With the growing family a customized van with the license plate that read 6 Watts was her main transportation. She was busy as a wife and mother and found time to also work outside of the home. Mary worked at Kadlec Hospital, Hanford Environmental Health Foundation and Atomic Lanes.
Mary did everything she could for each one of her children. She always took time to listen no matter what was happening at the time. There were many times when she went above and beyond to help her kids  included standing in line to buy hockey playoff tickets with her hair in rollers and a scarf only to be interviewed by the local TV station, school shopping to many stores just to find the right pair of sport shoes, standing in line to buy a Cabbage Patch Doll before they sold out, cheering her kids on at sporting events and helping them whenever they needed it. As each one of her children married, she loved their spouses as if they were her own children.
She would answer to Bama, Gram, Grandma and Gma.  The grandchildren kept her busy, she helped take care of some while parents were at work, shuffling kids to and from school, playing games and going on adventures. When the grandchildren became active in dance and sports, she and grandpa made sure to attend as many events as they possibly could. They made sure the grandchildren that were not living in the area were never left out. They loved traveling to visit the family that lived out of state. One year she was brave enough to fly across country with four of the grandchildren to Minnesota to visit the out of state grandchildren for cousin time. She loved the phone calls and texting time she had as the grandchildren got older. When a grandchild would say "I am your favorite – right?", she would always answer, "Yes, you are", unless there were other grandchildren around and then she would say "You are all my favorite".
She liked making people feel special and was known to bring a bouquet of flowers for no reason, crocheting winter hats and lap blankets for her friends. Mary enjoyed doing so many things including sewing, crocheting, making crafts, shopping, holiday baking, spending time with family and friends, watching Gonzaga basketball games and before her health changed, motorcycle rides with Mike and slot machines. Mary loved to make conversation and it would not be unusual for her to strike up a conversation while standing in line to buy groceries. During one of her manicure appointments, she struck up a conversation that turned into years of friendship and led to a larger group of friends. Mary and Mike enjoyed spending time with their "old geezer" friends. Mary would tell you the best vacation she had was when she and Mike went to Hawaii with their two oldest grandchildren.
Mary was preceded in death by her parents, Rodney and Beatrice; brother, Bryan; sister, Ann Bergeman and her infant son, Michael Anthony Smith. Mary is survived by her husband of 46 years, Michael; daughter, Mary Lynn (Mike) Garza; Tim (Annette); Jason (Stacey); Michelle (Lance) Fox; grandchildren, Whitney (Alex), Hannah (Matt), Tim (Kaytlyn), Joshua (girlfriend Claire), Mackenzie (Isaac), Brandyn, Madison (Ryan), Breanna and Britney; great grandchild, Grayson; brother-in-law, John Bergeman; nephew, Curran Bergeman; nieces, Beth Marriott, Sarah Hardin and their families.
Many thanks to the health care providers for the care provided to Mary. A special thank you to Dr. Zuroske for the care you provided to her for so many years.
A celebration of Life will be held on Friday, December 9, 2022, 10:00 am at Events at Sunset, 915 Bypass Highway, Richland, WA.  Those wishing to honor Mary's life may donate (in lieu of flowers) to Chaplaincy Health Care Hospice, 1480 Fowler St, Richland, WA 99352.
You always knew exactly what to say and when to say it or when not to say anything at all and really make me think! 🙂 The love you showed all of us will be cherished forever. I miss you every day and I will make sure that all of the stories/laughs we shared together will be passed down. I love you G-ma!
Love,
Your favorite! Lol
Timmy
I always told you that I would love you forever, that is still true, I love you very much and miss you dearly.
May you rest in peace. God bless you and may the angels guide you home. For this we pray to the Lord. Condolences to the family.
I miss you everyday. I feel so lucky to have had you as my Gram. Thank you for being so present in my life. I love you.
Love,
Han
It's really hard not having you here. I miss you deeply. I am very grateful for the presence you always were in my life. I know you are always with me.
Love,
Whitty
You were amazing Mary. You were the best Mom to of one of my best friends for the last 40 years. I sure have loved you from day one. And I know you loved me, even after I spilled the huge ketchup container on one of my very first days of mg first job at Atomic Lanes. That love you showed your family and friends will carry on through your sweet husband Mike, your children and your grandchildren.
You will truly be missed. ❤️
God couldn't have given me a more loving, beautiful and caring mother in law. You treated me like a son and we're always there for me and our family whenever needed. Your spirit, laughter and overall presence will be missed everyday. Iam grateful to have had you in my life.
Love you❤️
Miss you so much, Mary! You were such a sweet, loving, caring lady. You will never be forgotten!!