FIND AN OBITUARY
Service information is posted on our website only with approval from the family.
If you are seeking information not listed below, please contact us.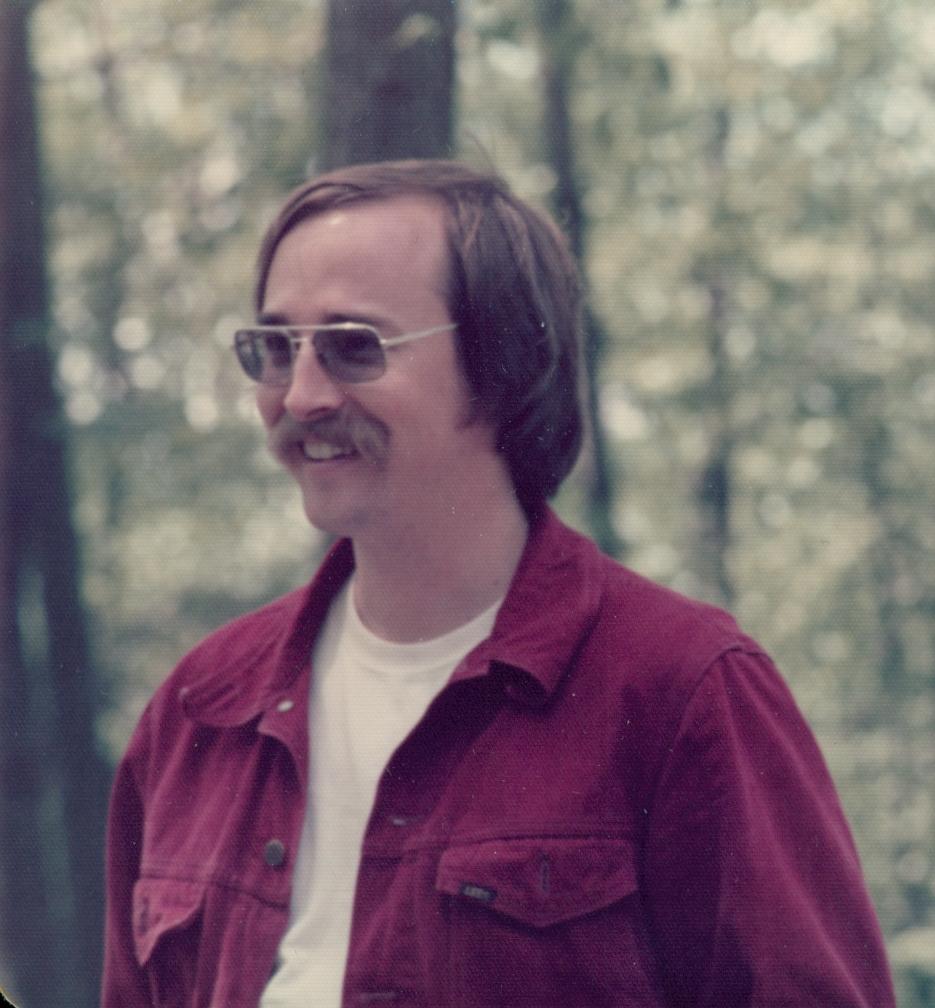 Michael Sams
06/17/1947 — 11/28/2022
From Richland, WA
Michael Sams
Michael A. Sams (The Camaro Man) passed away on November 28th, 2022. Mike was born on June 17th, 1947 in Cleburne, Texas.  He was the son of C.B. and Patricia Sams, who preceded him in death.  He was a resident of Richland, WA since 1950. Mike mostly worked at the Hanford site; Purex, 300 area, PFP, 100N, B-Plant and Tank Farms as a field engineer in operations, security and waste retrieval.
Mike married Mary Bennett on August 4th, 1973.
Mike leaves behind his beloved wife Mary, his loving cats, Camaros and Corvettes. Mike also leaves behind his brothers and sisters, Chuck Sams, Dick Sams, Mary (Sams) McCue, and Patty (Sams) Bohling and many nieces and nephews.
Mike was preceded in death by his youngest brother John Thomas Sams.
In Lieu of flowers, donations can be made in Mike's honor to the Human Society or Tri-Cities Chaplaincy.
Following Mike's wishes, private services to be held.
So sorry to hear of Mike's passing. He was a great co-worker and an even greater friend. Our sincere condolences to you, Mary, and the rest of the family.
Sad to hear of Mike's passing, but glad for the time I had to work with and get to know him. Mike seemed to always be upbeat and didn't let life's hinderances get him down. My condolences to Mary and the rest of the Sams family at this loss.
We are so saddened to hear the news of Mike's passing. I worked with Mike for many years. He was always cheerful and funny, a really great person to be around.
Our thoughts and prayers go out to you, Mary.
Sincerely,
Brad and Merrie Schilperoort
Mike, along with his wife Mary, were great next-door neighbors for 17 years. I certainly enjoyed the many times that I went over to his garage to admire the excellent work he so well known for, his restoration of his numerous Corvettes and Camaros throughout the years. His other favorite pastime as I recall was playing golf.
He was a very generous man who often gave me valuable advice and loaned me some of his more esoteric tools to help me along on my lifetime car project, my 1961 Austin Healey 3000 MK1.
My wife, Margie, and I will certainly miss Mike.
Our hearts go out to Mike's wife, Mary, and to all of Mike's family and friends.
It was a sad day when I heard of Mike's passing. He was everything a manager could hope for, smart, friendly, and a team player. Mike taught me so much. Waste is a small group of talented professional people but Mike was one of the best. RIP!
I'm so very sorry for your loss. I only met Mike once but am thankful that he started the Camaro Club which I am a member of. He had an amazing reputation of being just a genuine nice guy. I wish I could have gotten to know him. May he rest in peace.
Mike and Mary, you both were examples of always giving your best. Sometimes sacrificing changing schedules, extra work and vacations to meet deadlines and always making sure your team was covered. Not an easy thing to do but we could always count on you. I remember the enjoyment of getting together for special functions at the Cryer and when Mike would get a new project car and take me for a drive. Mary, I know this is hard and please reach out if you need anything. Thoroughly enjoyed spending time with the two of you whether it was at work, in a meeting or class, and especially out on the golf course. You both taught me a lot, earned our respect and are so much appreciated. I'm glad our paths crossed as you added friendship, enjoyment and humor to our lives. Lorraine and I send our condolences and know that we love you.
Tom and Lorraine Calihan
Mike, you will be missed. You were a great mentor to me when I first started out at Hanford. I enjoyed our golf outings and most of all you and Mary's kindness. RIP my friend.
Blessings and condolences to the family. I am so very sorry for your loss. RIP Mike, one of my great '65 Bomber friends.
So sorry to hear of Mike's passing. Mary, you are in our prayers.
So sorry for your loss.
We have lost another good guy. Rest in peace in the great car show in heaven. Prayers fir the family!❤️❤️❤️
I'm so saddened to hear of the loss of you…. and here I am, sitting quietly, wishing you peace and comfort from the pain I know you've been experiencing.
I've been thinking about how I've failed you. I don't reach out as much as I should have. I didn't check in – as the years passed by, I have become consumed by my own life. By my own trials and issues, dealing with the day in and day out. Time became somewhat of a thief. Blinking. Years passing since I'd actually seen you in person. I am truly ashamed to admit that.
My deepest hope is that you know how truly loved you were. No, how truly loved you ARE. See, it's hard to imagine you're not around. I don't want it to be true. How could it be? You are as good of a man, of a human, as anyone could know. Your smile lit up any room you sat in. Your laughter echoing off the walls as we'd tell stories of our experiences. You had much more experience to share than I, and I'd sit in awe of your character. In awe of you. Captivated by your humility and kindness. Mike, you were the type of human we could all aspire to be. Sure, we all have our faults, but I will never forget how selfless and kind you are. How truly THERE you were for your people. Call on you night or day, you'd be there with a helpful word, a kind though and words of inspiration. You really believed in people. You believed in me.
I get it, this isn't about me – but I so wish I would have capitalized on knowing you more as I have gotten to know myself as an adult…. through the various "different lifetimes" I've experienced, you have always believed in me…. But I hadn't learned it all from you yet. I know you'd say YOU hadn't learned it all yet. I guess that even though I hadn't learned it all – I did learn a lot from you. About kindness. Humility. Humor. Love. Honor. Acceptance. Forgiveness. Helpfulness. Bravery. Honesty.
I got caught up today wondering. Is there really a heaven? And what is it like? Is it like Patricia would have described? Are you with her? Is she OK? Are you?
I have so many questions – and I feel juvenile for wondering all of this. Maybe you can see this, maybe you can't. I hope someday to find out on my own, maybe see you again, and bring you some chocolate and cashew pieces…. to hear more stories about your car rebuilds and golfing, hanging with your buddies. I hope there really is something on the other side. I'm not sure I have the faith I should, it's been broken a few times over the years.
I'm sorry for rambling, reminiscing in a public forum, but I didn't think there as another way to get these thoughts out. I don't want to burden other people while I process. I also know this is written somewhat anonymously, as…. the way I sign it will be that way…. But Mary – I'm truly sorry for your loss. You, too, are an amazing person. I promise, I'm going to do better. To be better and to be there for you, whatever that means for you.
All my love.
xoxo