FIND AN OBITUARY
Service information is posted on our website only with approval from the family.
If you are seeking information not listed below, please contact us.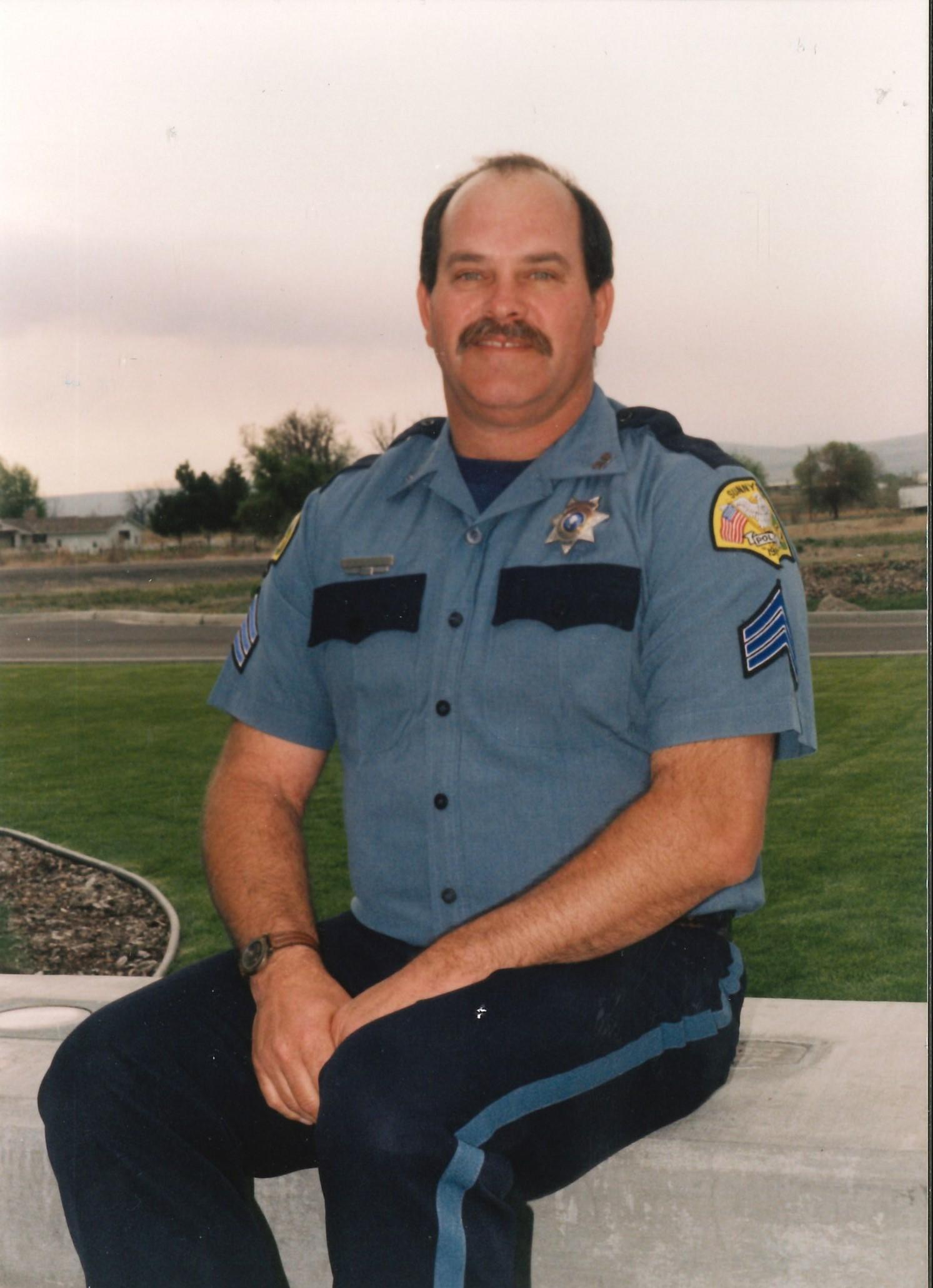 Robert Thomas Charvet
11/01/1952 — 11/25/2022
From West Richland, WA | Born in Sunnyside, WA
Celebration of Life
Starts:
Fri, December 2, 2022, 11:00 am
Graveside at Mabton Cemetery
Starts:
Fri, December 2, 2022, 1:30 pm
Robert Thomas Charvet
Robert Thomas Charvet of West Richland finished his race at the entrance of heaven on November 25, 2022. He started his race on November 1, 1952 in Sunnyside, Washington, born to Benjamin Sr. and MaryAlice Charvet. Had had three brothers, Benjamin Jr. and his wife Vickie, Marty and his wife Kathy, and David and wife Kelley.
He is survived by his wife Lori whom he married on June 12, 2004 in Yakima Washington. They made their home in Grandview Washington until 2013 then moved to West Richland Washington. Together they had three daughters, Nicole Charvet of Kennewick, Jessica Grubbs and husband Joel of Kennewick and Susanna Ramirez of Fairbanks, Alaska. He has three beautiful Granddaughters, Abbey, Emma and Piper, and many nieces and nephews whom he loved tremendously. He also cherished his fur babies Bela and Lily. He is proceeded in death by his parents, Ben and MaryAlice, one brother Benjamin Charvet, and most recently his niece Michelle Davita.
Robert grew up in the Grandview community working with his family on their hop farm until going to the Police Academy in spring of 1975. Robert (Bob) served the Sunnyside community as a Police Officer from December 1974 until March of 1999, promoting to Sargent in 1979 and working many years as a detective.
He was an avid lover of snow skiing, golfing, fishing and hunting. Even in the last year along with having many physical limitations he still managed to sneak in a fishing trip with his favorite fishing partners, brother Marty and nephew Jared.  He was a member of the Columbia Community Church where he made many friends who became his dear sisters and brothers in Christ.
The family would like to thank the Kadlec medical community and the wonderful caring staff and nurses at the Mid-Columbia Davita Clinic.
Robert ran his race wholeheartly for God, Country and Family. If you knew him well you were filled with an excellent example of what Faith looks like. We can all draw our own strength and courage from watching the race that Robert ran while drawing his own courage from his faith in Jesus.
Therefore since we have so great a cloud of witnesses surrounding us, let us also lay aside every incumbrance and the sin which so easily entangles us, and let us run with endurance the race that is set before us, fixing our eyes on Jesus the author and perfector of our faith.
                                                                                                                                             Hebrews 12: 1-2
My heartfelt condolences to Lori his daughters and grandchildren. Robert and I went to school together he was a very nice caring person. May he rest in Peace.
My condolences to the Charvet family.
Sandi Farmer(Higgins)
Our deepest condolences to the extended Charvet families, Bob was a great guy, fun to be around with. I always enjoyed hearing stories about the old police days in Sunnyside. Rest in peace Sarge .
What. Great guy! Served as a young man with Bob at Sunnyside Police./EMS.
Rest easy friend . Lots of good memories!
My condolences to The Charvet Family! Dave so Sorry to hear your brother has passed👼🙏❤️ Sheree
Rest In Peace Bob. Worked many cases with Sgt.Charvet over the years when I was with Yakima County Sheriffs Office. He was a very fine investigator.
May God give all of the Charvet family comfort during this time.
Robert was my friend and co-worker at Sunnyside PD. He was a hard charger, yet took time to enjoy a good laugh. We had some great times on our 'Choir Boys' softball team for several years. Robert was one of the good guys. Godspeed
Robert was a good friend in our early years in Grandview and our softball family in Sunnyside. Always smiles and Happy to see you. He was a positive influence in both communities. Rest in peace dear friend. Mark and Jane Robertson
Rest in Peace Sgt. Charvet.
One of the sweetest kindest person I have known. He welcomed me into the family with opened arms and an open heart. He was the Uncle I always dreamed of having and finally found. Soneone who loved the Lord with all of his might and displayed that in ever act that ge showed. Truly an amazing person that always had time to listen to you or make you laugh even when he was tired or in pain. A true man of God who put the Lord first then family. I will never forget you Uncle Robert. Rest in peace.
Rest in peace Robert….Enjoyed skiing with you….
I'm so sad to hear of Robert's passing. I have many fond memories of the many family reunions at Ben and MaryAlice's home in Grandview. My condolences to the Charvet family.
Thoughts and prayers to all of Roberts's family. May Gold hold you all in the palm of His hands …..
I lost track of Robert over the years but I have many fond memories of Robert from French class at Grandview High School. I will always remember how much fun he was. My thoughts and prayers to his family. May the Lord Jesus Christ be your comfort.
My deepest condolences to Marty, David, Lori, the girls, and extended family. Heaven truly gained an Angel.
I have such fond memories of Robert. From his beautiful twinkling eyes to his pranks at the PD, he was one in a million.
I pray the love of family and friends comforts each of you.
So sorry to read of Robert's passing. He was our neighbor for many years and we enjoyed him and his family before they moved. We thank you Robert for serving our Sunnyside in protecting all of us. Rest In Peace Robert🙏🏻.
We are very saddened by the passing of our cousin Robert. His three brothers and my 5 siblings were quite the crew back in the day. His parents had one of the very early private pools in Grandview and we took full advantage of it during the long hot summers. Our families also shared a cabin in the mountains until our parents couldn't take the chaos any longer and Aunt Mary and Uncle Ben purchased a larger cabin in the same area so we could all play and celebrate together over the years. We have many happy memories of those times. Robert was fun and funny and always seemed to be in a happy frame of mind with those sparkling eyes and calm demeanor. We will miss him and send our condolences to his wife Lori, and his brothers Marty and David and their wives Kathy and Kelley and all who will miss him every day.
+
My very sincere condolences to the Charles family. I remember Robert from. School and thought highly of him. Go rest high on the mountain.
We were surprised and saddened to hear of Bob's passing. He was our friend. He and Lori and their family were important members of our church during our Sunnyside years.
What a good man of character who let his faith govern his life. Love and sympathy to his family. May the assurance of a reunion in the sweet bye and bye bring you comfort.
It was apparent from the joy in his eyes that he knew how blessed he was. My hope is that his family can have peace knowing they provided that love, as they do to so many. I have faith he will be watching from above, protecting all that are and were close to him.
So sorry to all of the family on the passing of Robert. I know he is looking down and watching over all of you! May your memories give you comfort during this time of loss. I will keep you all in my prayers. Sending Nicole, Jessica, Lori and family lots of hugs and prayers!
Sorry for your loss.
– Dion Family
I married into the Charvet family May 12, 2012. Taking Michelle Mary Alice Charvet as my bride. We always attended every family event. I was always welcomed with open arms and loving hearts. When our son Benjamin Joseph DeVita aka Benjie, was born. We decided to name him after Michelles dad. Robert it was a honor and a privilege knowing you and being part of this wonderful family. When we lost Michelle the circle got even tighter. We will always love you and miss you. Give Michelle a hug for me and tell her we love her. Fly high Robert until we meet again.
Our thoughts and prayers are with your whole family. Les and Caroline Patnode
My sincerest condolences to the Charvet Family. Heaven gained another angel, fly high! Sending lots of love & light.
A life well lived….thank you my dear cousin for your smile, that never-ending sparkle in your eyes, and your mischievous sense of humor that always left lasting impressions on your younger cousins! Love and miss you, until we meet again.💓
Dear Cousin Robert: I am going to miss you and your sense of humor. I am so happy I was able to see you in July. You will be missed and remembered.
It was hard to believe when I saw this news. Even though we lost track of each other the last few years I still hold you as one of my best friends. We had a great life throughout our school years. We did a lot of things together and then there was softball for many years. I have a lot of great memories my friend. I hope you rest in peace. I would also offer my thoughts and prayers for family, especially Dave and Marty.
So sorry to hear this. God be with the Charvet family.