FIND AN OBITUARY
Service information is posted on our website only with approval from the family.
If you are seeking information not listed below, please contact us.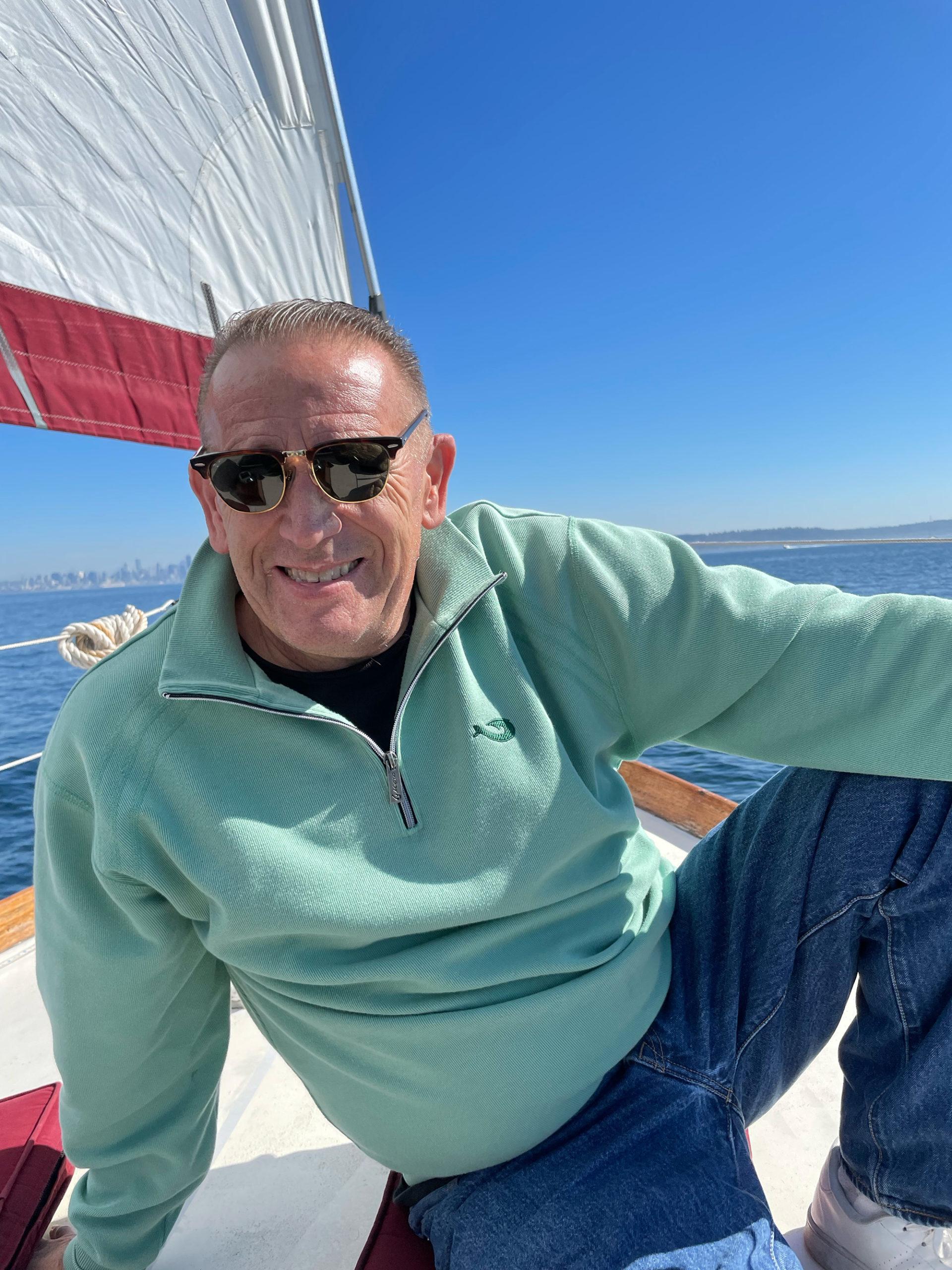 Troy Dean Wilson
09/25/1961 — 11/07/2022
From Benton City, WA | Born in Prosser, WA
Celebration of Life for Troy
Starts:
Thu, November 17, 2022, 4:00 pm
Location:
Living Room Community Church
1409 South Garfield
Kennewick, WA

Troy Dean Wilson
Troy Dean Wilson, 61, passed away suddenly on November 7th, 2022. He is survived by his wife of 33 years Becky, his 2 daughters Emily (31) and Avery (27), and his son-in-law Jimmy (29).
Troy was born on September 25th, 1961 in Prosser, Washington to Frances and Walter Wilson. He went to school at Ki-Be High School before going on to earn his Bachelor's degree in Accounting from Central Washington University.
He married the love of his life, Becky, on August 20th, 1988 in Avila Beach, California. They raised their two daughters in Benton City in the home that he was so proud of. He had a natural talent for finding the beauty in old relics at any thrift store or estate sale he went which led to a successful antique business for over 30 years.
He was also renowned for his storytelling and could find common interests with almost anyone. He was incredibly generous and made a habit of giving his time, attention, and money to whoever was in need.
He loved to reminisce about his days working at Farrell's Ice Cream Parlor and waiting tables at Red Lion in Pasco before launching into his accounting career. He served for 10 years as the Deputy Treasurer of Benton County. He then was the CFO of Greater Columbia Behavioral Health where he served for 18 years. During his time at Greater Columbia, he was consistently recognized for his excellent work and eventually was promoted to the role of Director. He then worked as CFO at Renew in Moses Lake. He was well-liked by his co-workers and will be sorely missed.
He was planning on retiring next year and was dreaming up many trips to enjoy with his family. He looked forward to being a grandfather someday.
He will be greatly missed by all of his friends and family. Troy was predeceased by his father Walter Wilson. He is survived by his mother, Frances Wilson; brothers Todd and Tyler Wilson; sisters Traci Wilson and Teri Geeting and husband John. Troy is also survived by his mother-in-law Marilyn Brown and sister-in-law Amanda Brown as well as many nieces, nephews, and extended family members who will never forget him.
His celebration of life will be held this Thursday, November 17th, 2022 at The Living Room Church 1409 S Garfield St, Kennewick, WA 99337 at 4 pm.
My Dad. I miss you so much every day. I went and visited Grandma today and looked at pictures of you growing up. You taught me to be a good person, work hard and care for others. You were my best friend and understood me more than anyone else. I am trying to make a life for myself in Phoenix now and know you are watching over me. I love you more than anything. You are my heart.
I am deeply saddened to hear of Troy's death. He and I began our relationship in our late 20s/early 30s as colleagues in the Tri-Cities antiques arena, then as business partners conducting estate sales in the greater SE WA area; becoming friends in the process. (Who'd have guessed?!?) Together we learned, suffered some setbacks, and more than once helped each other get back up again. I'm raising a glass in your honor Sir!
Becky, Emily, Avery, & Wilson Family please accept my deepest sympathy for your loss. My thoughts are with you at this difficult time.
Troy was my first nephew. I was seven when he was born, and I adored him. We had a special bond that we laughed about when we were together. When Troy was about three or four years old, I was carrying him on my shoulders. We were laughing so hard that I didn't hear him crying to get down. Suddenly I felt warm liquid running down my back. He needed to pee and he did down my back.
When I think of Troy I will always think of that smile, or what I like to call that mischievous smirk. As many have said, he always had a story to tell and most of his stories made me laugh until my stomach hurt! His love of his wife and girls were part of his being, always very proud and protective of his family. Recently I was lucky enough to spend time with him at a wedding, and it was just like we saw each other yesterday, talking about good ole times and laughing together. He will be greatly missed.
Sending our love and prayers to all that loved Troy from the Edwards' and Wolfe family.
Dear Becky and daughters,
It was sad hearing about Troy even though we never met because of distance. I still hurt for everyone who loved him. Be strong and remember the good times you shared as a family remain close to each other now that Troy is gone, for that is what he'would have always wanted for his 3 girls.. R.I.P. Troy…
RIP TROY
Condolences to his family. So, very sorry.
Too soon Troy. Say hello to Uncle Walt, Uncle Lee, and Grandma Ruby for me. They will take good care of you.
I was just thinking about Troy going to school in Hawaii, (was just in Liae last week visiting my daughter). I enjoyed my time with him at Ki-Be and working at the Red Lion. He did tell a good story, love and many blessings to his family.
I am so sorry for your loss. My thoughts and prayers are with all of you during this most difficult time.
Love,
Cindy Carey Warner
My condolences to Becky and family. Rest In Peace Cuz!
Many happy memories and fun times in Benton City when Troy was little. Appreciated his advise on antiques, and estate sales. Look forward to seeing him and his Dad again for more good times. Until we meet again. Love, Auntie Karen
To Frances and Family,
I remember when Troy was born and what a sweet young boy he was. My condolences to you , Troy's brothers and sisters and all of Troy's family.
You are dearly missed. Love your cousin, Julie Hicks
Terry and John and families, sending my deepest sympathy at this difficult time. Prayers, hugs and love to all.
I had the pleasure of working with Troy this past year in Moses Lake. I will miss his big personality, and his sense of humor. Definitely one of a kind! He will be greatly missed. My prayers to the Wilson family at this very difficult time. God bless.
Great young man. I enjoyed him very much as a player. RIP Troy..