FIND AN OBITUARY
Service information is posted on our website only with approval from the family.
If you are seeking information not listed below, please contact us.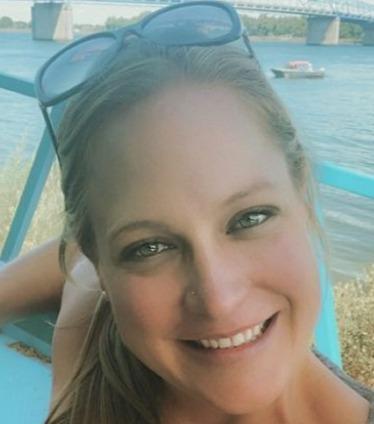 Andrea Melinda Crowe Genanotti
07/21/1986 — 12/08/2022
From Richland, WA | Born in Richland, WA
Watch Service
New to Livestream? Watch the tutorial.
Celebration of Life for Andrea
Starts:
Fri, January 6, 2023, 1:00 pm
Ends:
Fri, January 6, 2023, 2:00 pm
Reception
Starts:
Fri, January 6, 2023, 2:00 pm
Ends:
Fri, January 6, 2023, 3:00 pm
Graveside Inurnment
Starts:
Fri, January 6, 2023, 3:00 pm
Ends:
Fri, January 6, 2023, 4:00 pm
Location:
Sunset Gardens
915 Bypass Highway Richland, WA 99352
Andrea Melinda Crowe Genanotti
On December 8, 2022 our Beloved Daughter, Sister, Granddaughter Niece, Cousin and Friend, Andrea Melinda Crowe Genanotti passed into the loving arms of Jesus and family who awaited her.
Andrea is the mother to Kamila, the absolute love of her life. Kamila meant everything to Andrea and Andrea was an attentive mom.  She instilled life lessons, a love of learning and a tender heart for animals.  Andrea could be found on the sidelines at every soccer game, cheering Kamila and her team on. They explored areas around San Diego and Portland, went to the beach, and to Seaworld often.  No matter what they were doing, Andrea was happiest when she was with her daughter.  She was Kamila's biggest fan!
Andrea is survived by her daughter, Kamila Campos, mother Sheri Crowe, sisters Mary Coffey (Jeff), Jill Wheeler (son Tyler), grandmother "Nanny", LeAnne Zaring, Aunt "Sissy" Joelle Moss (Kevin), cousins Ryleigh Morrison (Dylan, kids Lylah, Lincoln and Luca) and Madison Stamm (Tyler, daughter Kaia).
Grandparents Sharon and Dan Billedeaux, Uncles Mike and Marty, Aunts Kim and Jenni.
And her best friend and co parent to Kamila, Oscar Campos.
She was met in heaven by her "Poppy" John Zaring, Grandpa Russ Stamm and Uncle David Stamm, the last 2 both having passed in 2021.
Andrea is also survived by her special family, Ricardo and Thelmy Campos, Ricardo, Carlos, Eddie, Thelmy and Jessica Campos and their extended family.
Andrea's family would like to thank them for the unconditional love and support they provided to Andrea.
Andrea was a shining light to her family and friends, and family was very important to her.  She looked forward to Thanksgiving and Christmas gatherings and always had a board game ready to play.  She would joyfully play the Mario games with Kamila and Oscar.
Andrea was born in Richland and attended Jefferson, Chief Jo and Richland High.  She participated in soccer, basketball, softball community teams and Chief Jo and Richland High teams.
Andrea never met anyone that didn't become a friend. She radiated personality and friendliness.  She worked as a server and was often praised for her bubbly personality and hard work ethic.  Andrea rarely missed a shift and worked 12-14 hour days.   She worked hard to be able to move to San Diego. Since she was a child, she wanted to live near the beach, and she did it!
There will be a huge void for all who know Andrea.
Please join us in Celebrating Andrea's life on January 6, 2023 at 1:00 pm at Events at Sunset, followed by a graveside inurnment at Sunset Gardens (915 ByPass Hwy in Richland, WA).
Andrea, from the second we met, we were buddies. Watching our girls play soccer together and sending each other funny texts and messages about mom life. Your smile, loving and kind personality will never be forgotten. Sweet girl, fly high and know how much you will be missed and always loved
Andrea,
I really wish I would have given you an extra long hug the last time I saw you. I will never forget your laugh or the good times we had together. I will miss you so much. I will always admire how much you loved Kami and how you were always up for an adventure. Love you always!
Vero
We will love you and miss you so much Andrea❤️ you will always be in our hearts❤️
So much love in your heart ❤️ Rest well Andrea, you are forever in the hearts of many who were fortunate to have had you in their lives: especially Kamila and Oscar.
We shall all meet again one day❣️🙏🏻
You will always be an inspiration to me to be more adventurous. Love and miss you Andrea!
Andrea, I will miss your bright smile and joyful laugh. You're ability to make anything fun was admirable. I feel lucky to have known you and to have had so many memories I can cherish. Your beautiful spirit will never be forgotten and lives on in Kamila and the memories we have with you. May you rest in peace my beautiful friend.
You have always been extra special to us. We love you Andrea. ❤️
Our thoughts and prayers go out to all of her family and friends. As so many have expressed here and during the service Andrea lit up every room. She was a bright light emanating so much love and joy. Her immense love of Kamila was beautiful to witness. Rest in peace Andrea. We love you!
Andrea is my cousin, top favorite memories are visit in the summer and hotel pools that we would live in if we could. Andrea's voice will be forever in my head, I loved her sound.
Andrea was my daughter friend (Becca) when I was introduced to her,I knew she was going to be in Becca's life. She was one of many girls that was in and out of our home. She was a delight and very well mannered and respectful. I and her reminded friends on Facebook! I watched her be a mom. She always put her daughter first! I will miss the post and videos she shared! As I will miss her smile! That is one thing that stood out on Becca friend Andrea was her Smile! It was contagious and her smile would always light up the room and make you smile! You will be missed.
My prayers and thoughts are with her mom and Mary as her daughter. May in time you all find comfort in this difficult time.
Dearest Andrea,
You were such an amazing mom to Kami and a beautiful, big hearted, hard worker, and a very kind young woman. We will always remember you and treasure the fond memories we have of you.
With love,
Tia Damaris and family
Thank you for making the service available online. Andrea was a big part of my recovery and will continue to be. We used to meet every week in Del Mar to do step work and I'd bring my sick elderly dog, Coppola, who loved her so much. Sometimes Kamila would come, too, and I would always tell Andrea what a good mom she was because she just really was. It was pretty impossible not to smile around Andrea. We could be talking about some of the most heartbreaking and devastating parts of our shared struggle together one second and crack up laughing the next. She will definitely be missed. I'm glad I got to know her. I'm glad that she was here.
We send Love to all. Rest in peace Andrea, Kamila is adored by all.
My heart is so sad my friend, I love you and will miss you always.
Thoughts and prayers are with all of you. May God give you all the strength and peace needed to get through this. May Andrea rest in peace in God's loving arms. 💗🙏🏽
Oscar, Kami, and family of Andrea, words cannot express the sorrow I feel for your loss. My prayers go to you all. I loved her very much and know that she loved you all as well. Heaven has gained another Angel and she will be watching over you from the sky. Love you all
Rest in peace Andrea, love all you guys
I'm sorry I couldn't attend the service today. I know how hard Andrea fought. We got to be buddies and roomates for a time. She brought laughter and enthusiasm to any room she walked into.
Andrea,I am comforted that you are with Jesus and the fight is over.
Laura Tenney
ps-thanks for picking me up at the bus stop in the winter and giving me rides!
You were always so kind and sweet and outgoing , you radiated good energy and such a hardworker, a mother ,a friend. I can't believe you're gone… you will be missed by many as you're loved. R.I.P sweet girl.⚘️
Rest in piece, we love you Andrea
My deepest sympathy Sheri, to you, Kamila, and family.
My thoughts and prayers are with you.
Love you always
Sending Love, Thoughts and Prayers 🙏to all family and friends during this difficult time. May God bring peace and comfort at this time and always. May you cherish the shining, beautiful person that she was and always remember and keep beautiful memories in your hearts forever ❤️
Tearing up reading this and as I write this. Andrea and I were best friends in elementary school and I will always cherish those childhood memories of our sleepovers, riding our bikes, singing our favorite songs at the tops of our lungs and just being worry free kids! Although we grew apart as we got older I always enjoyed seeing her Facebook posts and could see how truly happy she was being Kamila's mother. I am so sad to hear that you are gone Andrea and I hope that you have found the peace you had always been searching for.
I just read this…I remember how kind you were always at OG. I was just a hostess. I remember your love for your precious daughter.
I'm so very sad for the loss of your life and the 💔 broken hearts left behind.
God Bless you! God Bless your loved ones!
Andrea,
My friend! I cannot believe you are gone. I remember singing Rachel Platten's fight song at the top of our lungs. Walking Badger together! Taking turns carrying Peyton up the mountain ❤️ I miss The kids playing together and Kamila's big smile (like her momma) You would spoil the kids making them milkshakes when they visited you at work! You truly where one of a kind! Thank you! You always told me "us girls have to have each others backs"! Thank you for being everyone's safe space and best friend!! RIP beautiful! Until we meet again ❤️
Andrea, may you find your peace with God. You are such a beautiful woman and always have a special place in my heart.
Sheri, Words cannot express the sorrow I feel for you! Your daughter Andrea was a beautiful soul on this earth, and you were an absolute wonderful mother! Enjoy all the treasured memories you've created with her! She will live in your heart forever, until you meet that sweet angel again! Love and Prayers are being sent your way!
My condolences to her family. Prayers go with her.
Mi solidaridad y oraciones por la partida de Andrea. Dios de consuelo a la familia y especialmente a Kamilia y Oscar como padre.
La fortaleza y resignación de Dios Todopoderoso estén con ustedes en todo momento.
Con cariño tu prima Darling Cerrato
My prayers continue for each of you, especially Kamila. Heaven welcomed another angel when Andrea left the planet, and she will live on in my heart.
I enjoyed the time Oscar, Andrea and Camilla came out to the farm. We all took a drive up to see all the cows n calves. Everyday stuff for me but a lot of excited chatter from these three! Once again always thought their would be another time.
Sheri, there are no words to adequately express how deeply sorry I am for your loss. I did not know Andrea, but I can see she was a beautiful young woman that was much loved. The obituary was beautiful. May you find comfort knowing that you will be reunited in Heaven.
Love you Dre. I'll forever cherish all our memories. You sure were a blessing in my life. Love you always and forever
My name is lori Pappas .
You do not know me. I was drawn to Andreas obituary today, as I was scrolling down the obituaries.
Only a few weeks in both Birth and Death separate my son and your Andrea.
How I grieve for you! We have been initiated into a group that few belong. I have been told repeatedly
( by those somehow connected with deep unfathomable tragedy) that I will never forget the loss, but that I will learn to live with it. I imagine these sentiments also pertain to you and your family. Quite honestly, I dont know what that looks like right now. I can not separate the two. I look forward to this time of peace.
Please know that orhers mourn with you. Her obituary in lovely. You did a wonderful job at a seemingly impossible task.
May you find peace and comfort in knowing others share your grief and long to uphold you.
Sincerely,
Lori Pappas Saueressig