FIND AN OBITUARY
Service information is posted on our website only with approval from the family.
If you are seeking information not listed below, please contact us.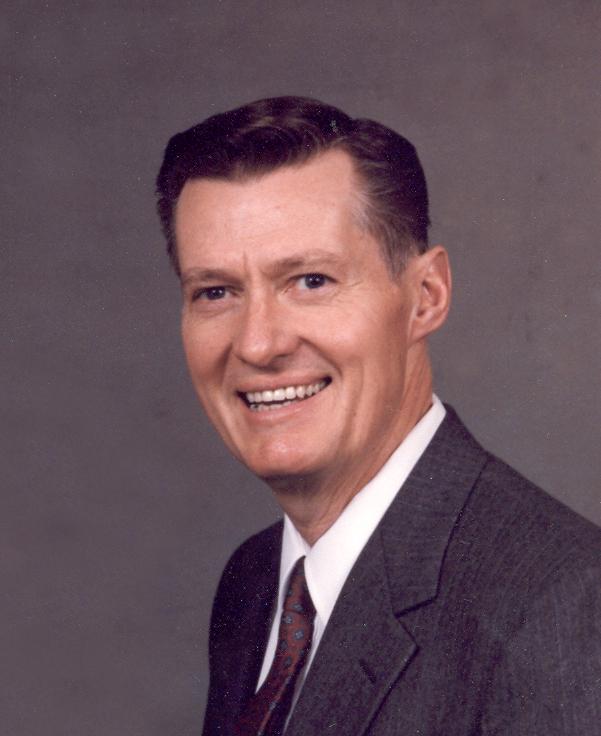 Carl John Volmer
09/06/1935 — 12/28/2022
From West Richland, WA
Watch Service
New to Livestream? Watch the tutorial.
Viewing
Starts:
Tue, January 3, 2023, 6:00 pm
Ends:
Tue, January 3, 2023, 8:00 pm
Celebration of life
Starts:
Wed, January 4, 2023, 11:00 am
Ends:
Wed, January 4, 2023, 12:00 pm
Viewing
Starts:
Wed, January 4, 2023, 9:30 am
Ends:
Wed, January 4, 2023, 11:00 am
Inerment
Starts:
Wed, January 4, 2023, 12:00 pm
Ends:
Wed, January 4, 2023, 1:00 pm
Location:
Sunset Gardens
915 Bypass Highway, Richland, WA 99352

Carl John Volmer
Carl John Volmer, long time resident of Richland, Washington, died Wednesday December 28, 2022. He was 87 years old. Carl was born September 6, 1935, in Ainsworth, Nebraska to Leo and Kathleen Volmer, the last of 5 children. He spent his early years in Nebraska and Arkansas. In 1943 his father took a job at Hanford, Washington to help in the war effort. He moved into a new "A" house on Williams Street in Richland when he was 9 years old. He met his wife, Diane Anderson, in his senior year at Richland High School. They were married September 6, 1957 and were happily married for 65 years. Carl and Diane have a numerous posterity that dearly love him. Carl and Diane have 10 children, 50 grandchildren, and 53 great grandchildren.
Carl attended Gonzaga University in Spokane for 2 years and graduated from BYU in 1962 with a degree in Industrial Management. He also served his country in the Army in 1958 through 1960 as a Chaplain's assistant at Sharps General Depo in Stockton, California. After graduation and military service, Carl worked for General Electric at the Hanford Project in Richland, WA. He later took a job in New Haven, Connecticut where he worked with Admiral Rickover, father of the nuclear Navy. He helped manufacture the reactor cores and nuclear fuel in submarines, destroyers, and aircraft carriers. He returned back to Richland in 1970 and helped build and organize Exxon Nuclear Fuels Plant which made and supplied nuclear fuel for nuclear reactors all over the world. He retired in 1995 at the age of 59.
Throughout his life he was an active and faithful member of the Church of Jesus Christ of Latter-Day Saints. He was a High Priest and Patriarch and held many other positions in the church. He served 2 stake missions for the church and served in the Columbia River Temple in Richland, WA for 18 years. Carl loved music and had a wonderful singing voice. He sang in choirs and as a soloist for many events. He loved children and his family meant everything to him. He loved to travel and go on family vacations including trips to Europe, the Oregon Coast and Mt. Rainier and other historical places. Carl was an elected member of the Richland School Board for 8 years, 4 of those years he served as President.
Carl is survived by his wife, Diane; 3 married sons, David & Raquel Volmer of West Richland, Josh & Erin Volmer of West Richland, Benjamin & Stephanie Volmer of Richland; and 6 married daughters, Mindy & Ty McRae of Orem, Utah, Andrea & Manuel Fernandez of West Richland, Kathleen & Michael Crawford of Benton City, Amy Strong of West Richland, Jenny & John Olsen of Richland, Becky & Isaac Stanfield of Richland. He was preceded in death by his son Kenton (1991), and by his parents and siblings. Funeral services for Carl will be Wednesday, January 4, 2023 at 11:00am at the 1720 Thayer LDS Church Building in Richland with Bishop Steven Kunkle officiating. Internment will follow at Sunset Memorial Gardens in Richland. Viewing will be at Einan's Funeral Home on Tuesday, January 3, 2023 from 6pm to 8pm.
I sure felt and feel blessed to know Carl and his family. I was privileged to know a few of his children when I grew up in Richland, WA. Now I am privileged to have his youngest son as my Bishop. My prayers and thoughts go out to you all.
I remember Carl Volmer being my Bishop when I was a young girl. You could tell he had an intense love of family and of the gospel. When interacting with his children, you can tell they are carrying on the marvelous legacy that he left.
Sad to hear of Carl's passing. Condolences to Diane and all his family.
I graduated High School with Carl in 1954 at Richland Col-Hi! What a handsome, fun loving friend he was to all who were ever around him. Carl would walk behind a bunch of us girls and sing.. "On A Slow Boat To China"!! What a voice he had, and we loved it. This very tall guy made a lot of friends and was very popular in school.
So many of our classmates are gone and I'm praying that, besides his family, Carl gets to be greeted by them, too. Rest in Peace, Carl, I'm happy to have known you all of these 70+ years.
Marilynn Working Highstreet
Pasco, WA
My earliest memories of Carl are from when Kathy and I were in Sunbeam class. I remember brother Volmer coming to the door and picking her up from class. He seemed VERY tall to me! He smiled alot too, which I remember liking.
I always have thought Carl would have made a great President of the United States. I would think about this every election year.
My heart goes out to your family. May you find added comfort and peace from the love of others who mourn with you.
Lori Pappas Saueressig
Diane & Family,
We want to express our deepest condolences for your loss. While Carl was on the earth, he was a wonderful man as well as a great example of a faithful member of The Church of Jesus Christ of Latter-Day Saints. He also was exemplary as a husband, father, son and friend.
Diane, we love and admire your family so much.
Craig & Bonnie Buchanan
The last time I saw your parents, they were going into the temple as I was coming out. Even in a wheelchair your dad's smile and cheery disposition brightened my day. I'm thinking of glorious reunion right now with your dad and brother Kenny in an eternal embrace.
May blessings of peace be with the whole Volmer family.
Much love,
Lynette and Thomas Saxton
Dave, Jenny and John,
Our thoughts and prayers are with you and your family during this difficult time.
Carl was quite the gentleman. Prior to serving on the Richland School Board, I attended several years of meetings and observed him as he listened, spoke wisely and made decisions based on what was right for the students of the district.
(David may remember my husband, Dick, who was his flag football coach so many years ago.)
Carl will be missed by so many. He leaves volumes of good memories.
Rest easy, Uncle Carl John. I hope you have the greatest reunion with all of our family that have already passed. I hope Daddy gives you the biggest bear hug ever & that MaMaw kisses your cheek like only she can.
Bishop Vollmer was a Wonderful Bishop and Friend. He saved my Life and the Lives of my Children. I have been Eternally Greatful all through the years! You will be missed and Forever Thankful you were in our Lives.
You could not know a more gentle person than Carl. So sorry for your loss and may he rest in the arms of his lord and savior Jesus Christ.
I'm probably not suppose to have a favorite Uncle, but Carl is mine. He always made me feel important and gave me his time. I remember on several occasions as a little girl being excited to see my uncle Carl when we would visit family in Richland. Besides his dashing good looks and friendly smile, his kindness and good humor stole my heart. He even let me dance with him, my feet on his while he moved around the room. As I got older he always made a point to talk to me. He and Diane came to my wedding, which was really special to me. Such an amazing human being! I love you Uncle Carl! My thoughts and prayers are with you Aunt Diane and all the family.
I worked with Carl for many years. He was a dedicated, kindly, wise and diligent professional in every way. His outlook on life, parenting skills, the Gospel of Jesus Christ, leadership and in other areas were a constant positive example to me in many ways. I treasured our friendship and association.
Soon after graduation and taking our first job in Richland, we became acquainted with Carl and Diane. He was serving as a counselor to Bishop Harold Maxfield in the Richland 2nd Ward. We were called to serve as leaders of the young-marrieds program in the ward. Following our first young-marrieds social event, Carl (in his mid 30's) made it clear that he and his wife considered themselves to be young and asked to be included in our future events. Carl remained "young at heart" to the day he died. His youthful vigor will always be a lasting memory.
We feel so sorry for your loss. I have known Carl since the 1971/72 when he came to Meppen / Germany with his father Leo to find more about their German ancestors. During the following years Carl visited Germany regularly and our families became closer. We appreciated his kindness, humanity and humor. Our sincere condolences go to his wife Diane, his children, grandchildren and their families. We wish you consolation and hope in this time of sorrow.
Monika Többe-Schukalla and Kajo Schukalla
January 1 2023
Münster / Germany
It's hard to say just a few words about Uncle Carl. My mother Ann was his oldest sister and she had May stories to tell about her youngest brother. I can always see his genuine smile. He was always kind, caring and even liked to stir things up a bit. Although we lived far apart my mother always kept us up to date on the birth of all of his kids. I know his health was an issue in later life but his kind and gentle ways never waned. I'll always cherish these fond memories of Uncle Carl and his incredible family legacies.
We are so sorry to hear about Carl, Neil looked up to him as a Boss and a friend. He will be missed by all that new him.
Neil and Mimi Harbinson
I had the privilege of providing medical care to Carl Volmer for many years. In spite of his living in near constant pain, he provided decades of faithful service to countless individuals. He never allowed his own difficulties to interfere with providing spiritual service to those in need.
The greatest blessings he provided my family were centered around his serving as Stake Patriarch. His Patriarchal Blessings for my children have been instrumental in their development of a secure spiritual foundation.
His kindness and humor will be sorely missed.
He was a towering giant of a man who served as a role model for myself and many, many others.
You are a wise and fun loving man that touched many lives thank you for touching mine and my family's, you will be missed.
He was one of the few men that I felt cared about me and only wanted the best. He left a great positive impression on me and was not judgmental. I have very fond memories of he and his family. RIP
Carl was and continues to be an inspiration to me. I greatly admire how he lived his life, parented his children, how he was a husband to Diane, and how he contributed to the community. He demonstrates how one builds strong character, dedicated service, and loyalty to God and his feloow man one day and one act at a time.
My heart goes out to Diane, all of his children and their spouses, his grandchildren and their spouses as they mourn his passing and as they contemplate being a part of his great legacy.
I haven't cried like this since my mom died. I can't even count all the amazing stories I have about my years around Carl. What a sad sad day!