FIND AN OBITUARY
Service information is posted on our website only with approval from the family.
If you are seeking information not listed below, please contact us.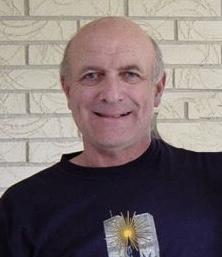 Dale Reed Herling
02/11/1943 — 12/30/2022
From Richland, WA
Dale Reed Herling
On Friday, December 30, 2022, Dale Reed Herling passed away peacefully after a recent diagnosis of cancer. He was born in Lebanon, Oregon on February 11, 1943 and enjoyed many childhood adventures with his mom, Lola Phillips, near his hometown.
Dale was known for his "long stories," many of which were about wonderful times spent on his grandparents' farm in Scio, Oregon during his younger years. After moving with his parents to the Bay Area of California he experienced many exciting and unique opportunities. Some of his most vivid memories were of the bar his mom and dad owned in San Francisco, "The Irving Club". Dale would spend his days after school doing homework at the club and enjoying the club's special: a turkey sandwich prepared by his mom. Evenings and weekends were often times occupied by taking in a movie at the theater and exploring San Francisco.
After enlisting in the Army at age 17, Dale thrived at his military police duty, with posts in Virginia and California, which was a job he seemed to miss even into his later years. After his honorable discharge from service, Dale met his beautiful bride, Evelyn, whom he described as the best thing that ever happened to him. He noted that, "Where I was, she was, and vice versa". Dale and Evelyn's 57th wedding anniversary would have been January 8, 2023.
Along with an early career working with Commodore in Silicon Valley, Dale was the world's best Procurement Manager, working for top companies in California and taking his family to Mexico City to assist Bufete-McKee Construction in purchasing management for a construction contract in the 1970s. He then moved his family to Richland, WA in 1978 when he signed onto another construction project with the Washington Public Power Supply System as the Materials Manager. Later Dale joined various Hanford contractors for the decommissioning of Hanford site facilities, where he worked until 1995. In addition to procurement and construction management jobs, Dale's career included working with Evelyn in entrepreneurial successes as a trail-blazing owner of Cycles Unlimited in Burlingame, CA and Dynacom Systems in Kennewick, WA. With Dynacom Systems, he and Evelyn were pioneers in bringing AutoCAD software to engineering firms and computers to various public organizations in the Tri-Cities.
Dale took everything he was passionate about to new heights, never doing things "half-ass". His hobbies were full of enthusiasm and great talent: drag racing motorcycles and cars, building and racing a 1969 corvette with his son, camping, volunteering his time as a range officer at Rattlesnake Mountain Shooting Facility, and giving endless love and food to many birds and squirrels who visited his backyard, daily. He treasured the time he had with his kitties, Buddie and Punkin.
One of Dale's most significant legacies is his impact on others. There are many people who have expressed what an impact Dale has had on their lives through his care and personal investment in them. He truly was a father to those who needed someone to believe in them and encourage them to follow their passions.
Dale's sense of humor was unique and unmatched. He gave his all to ensure everyone around him was laughing at his never-ending jokes. He was exceedingly grateful for all who cared for him and expressed many times how thankful he was for them. His gratitude and humor will be missed greatly, but also celebrated.
"Yes, Dad, it was a long story. And we are ever so thankful for it."
Dale is survived by his loving wife Evelyn and their children Darrell (son) and Jodi, Wendy (daughter), Joy (daughter) and Joe, and grandchildren Breanne, Nicole, Devin, Alec and Derek.
Dale, was a great boss and friend. He will be missed.
Dale was an interesting man with many stories to share. We enjoyed his friendship through the years. Love you Dale and you will be missed❣️
It has been forever since I've seen Dale, but I remember him fondly. He was a very funny yet a stern person, I liked him a lot, he told you how it was. He will always be remembered.
Dale was our neighbor for over forty years. He had a love for anything with wheels and an engine. His quirky sense of humor and love of storytelling was remarkable.
Dale was skilled in many subjects and was happy to share his time and expertise.
Dale and Eve reared three wonderful children who were devoted to their parents.
Dale leaves a big hole in our lives.
RIP Soldier and friend.