FIND AN OBITUARY
Service information is posted on our website only with approval from the family.
If you are seeking information not listed below, please contact us.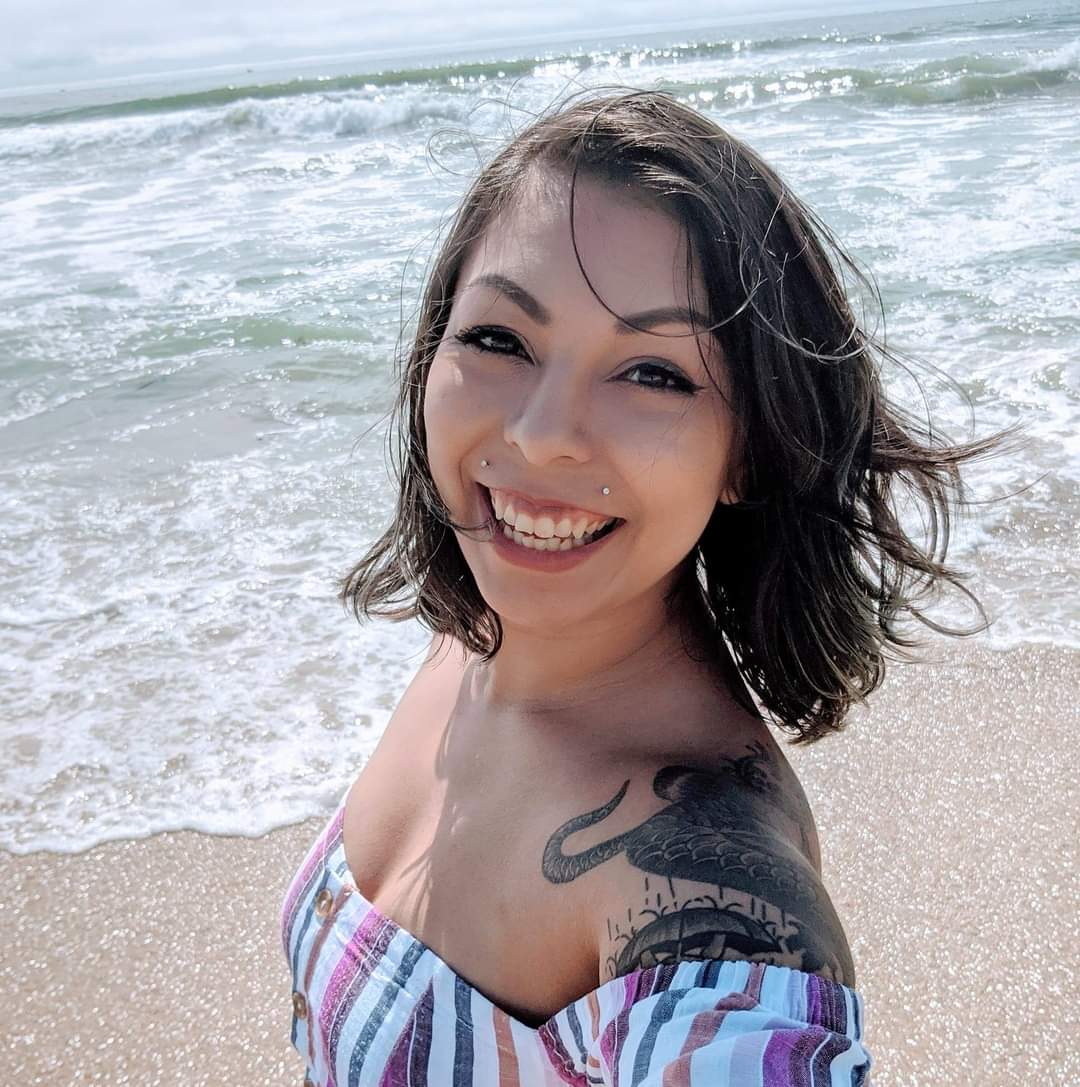 Esther Noyola
12/30/1992 — 12/05/2022
From Richland, WA
Esther Noyola
It is with great sorrow that we announce the passing of Esther Guadalupe Noyola, of Richland, WA, at the age of 29 years after a brief battle with cancer. Esther was born in Sunnyside, WA, on December 30th, 1992, to Noel and Jessica Noyola. She was named after her beloved grand-mothers. As a toddler she moved to the Tri-Cities where she attended elementary school in Kennewick and her middle and high school years in Pasco, WA. At the age of 15, rather than having a quinceanera she took a trip to Japan where she spent a week guided by her Tia Esther exploring the unique island of Okinawa. She was the first Hispanic female vice-president of DECA at Pasco High School. She later joined the food and service industry with her first job at Sonic's Drive-In. She prided herself on being a great waitress/bartender at both Denny's and the Dugout.
Her hobbies were snowboarding, hiking, camping, kayaking, bowling, riding both her bicycle and motorcycle. She would never leave rocks unturned, she would always come home with a collection of various rocks from her many adventures. She loved dogs but had a soft spot for cats as they were her favorite. Many people knew she loved to sing karaoke which all started when she worked at The Barn Restaurant in Prosser, WA. With her bright spirit and smile, and her curious nature to always figure things out on her own, she was instrumental in bringing in business to the establishment through that love of karaoke and people interaction. She would start singing away all on her own and get people to join in. If people were there and there was a good time to be had, you could assure Esther was in the middle of it. She knew no stranger and her smile could light up the room.
Our beloved daughter, granddaughter, sister, niece, cousin and friend will be greatly missed by so many.
Esther is preceded in death by her maternal Grandpa Juan and Grandma Esther De Leon, her paternal Grandma Refugia (Cuca) Noyola and her Tia Frances De Leon.
She is survived by her mother Jessica (Feliciano) Zuniga of Pasco, WA., her father Noel (Heather) Noyola of Prosser, WA., her sisters Marina Noyola of Richland, WA., and Kyra De Leon of Pasco, WA., and her Grandma Ruth De Leon (Alex) Rivera of Pasco, WA., as well as aunts, uncles and a number of cousins.
A celebration of life will be held in her honor on Friday, December 16th at 3:00 pm at
Einan's at Sunset Event Center in Richland, WA.
My sincere condolences to the family for their incredible loss.
There are so few words to express how we are feeling for you right now. May the Lord bless you and wrap his love around you.
I'm blessed and grateful for the memories we shared!
My Very Deepest Sympathy
Our condolences for all of you in this sudden and great loss.
To all of the family-
We are so sorry for your loss. Our deepest condolences. You are all in our thoughts and prayers. May happy memories comfort you at this time.
Danny and Teresa Gonzalez
So sorry for your loss. She was a spunky, funny, sassy, social doll. She will be greatly missed. Rest in Peace Esther!
We all miss you so much.
Jessica,
My Condolences goes out to you and your family. 🙏❤️
Esther- A beautiful person with a beautiful heart. I will always remember your amazing smile and energy. The world will always treasure the brief time you were here.
Rest in peace, from a co worker at Olive Garden!
So sorry for your loss. Prayers and hugs to all.
My condolences to your family. You were always a beacon of light and love coming in to work💕
Esther you will be so very much missed. You always made my time working with you at the Olive Garden the best. Coming in with the energy and enthusiasm to make everyone's day better. Until we meet again lovely lady!
My condolences and prayers to the family. May she rest in peace.💔
Our deepest condolences on your great loss. May the Lord comfort you and give you peace in your time of sorrow.
My dearest neighbor / daughter . Honey you will be missed by myself my kids and grandkids . We loved you so much . We will miss having Artimus and Apollo over here . Rest in peace love and make sure you say hi to Mike for me and you should meet my husband Dave you would like him too he was a nice guy . I love you ! Until we meet again
So sorry for your loss. Sending hugs and love to your family.
Mr and Mrs Patrick Henriquez: To Esther's mom and family, we sincerely and deeply send our condolences on such a big loss to you and family. Prayers to you, family and friends. We stand with you in your pain. Sending 🙏 and ❤
You were a beautiful person and a great friend. I will greatly miss you. You will always be in my heart
Our thoughts and prayers for the DeLeon and Noyola family. May the God of peace comfort you at this time. Love, David & Shantel.
I have not known Esther long, but the short time I did know her she was beautiful Young woman that has so much love in her happy she was fun to be around always made me laugh we had this connection I felt I knew her her whole life I will miss you
My deports condolences to you all. Love and prayers always. ❤️
My deepest condolences to your family. I had the great honor of meeting Esther back in 2016, She would come over to my house to hang out with my roommate. She always had the biggest smile as well as genuinely cared for people. May she Rest In Peace.
Our condolences and prayers to you and your family. May she rest in peace.
My love goes out to all the family, and all that loved Esther. She was a significant part of my life and will forever hold a substantial place in my heart.
Esther was such a fun and bright spirit to work with
( Dennys) she reminded me soo much of another friend that has similar looks and personality, and when I told her she said" I have to meet her"! Sadly we never coordinated that :/ she will be greatly missed , my sincere condolences to the family 🙏
Jessica,
Our heart felt condolences to you and your whole family.
With love and prayers .
A beautiful tribute for a beautiful young lady. Our condolences and prayers are with you all.
You and your family will be in our thoughts and prayers, We Love You!
Beautiful Esther we will miss you.
I loved Esther very much, she was a big part of my life. A best friend I am proud to have had, she will stay in my heart for the rest of my life. I am so sorry for your loss, I grieve with you.
Esther was always bright light and will be missed dearly. Our deepest condolences.
She was beautiful just like her auntie's. A star that burned bright but gone too soon 😔🥺😢
My deepest condolences to Esther's family!!!
Gone to soon my ( kitty ) I've always called the girls I've worked with. You are a beautiful person in and out just when I said I should go see you ,you where gone … Big momma kitty will miss you !!
She was a free spirit and now she is free from pain and suffering. We will see you soon 🥰
You were always the funnest and kindest person. The world lost a great one. You are so missed.
My heart breaks for you, Noyola family. I'll keep you all in my thoughts and prayers.
You were an absolute bright light in dark times and a spark of joy all the time. We we certainly blessed to be able to call you friend and you will be sorely missed 💙💔💙💜
😔You will be missed my dearest Esther💕
You were a bright light on a dark day. I was blessed to have you as a friend. You'll never leave my heart.