FIND AN OBITUARY
Service information is posted on our website only with approval from the family.
If you are seeking information not listed below, please contact us.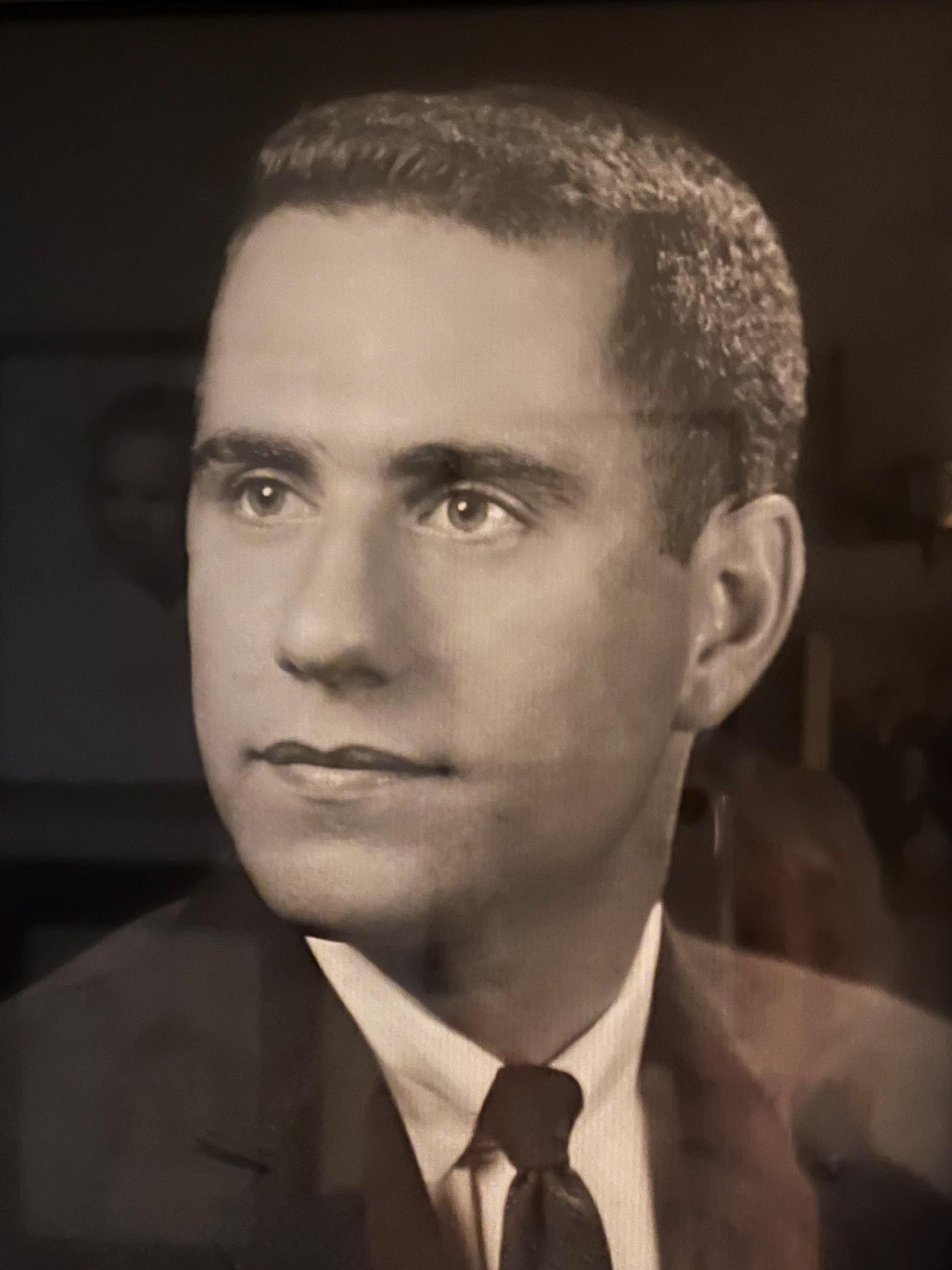 Frank "Bill" Addis
05/21/1938 — 12/24/2022
Watch Service
New to Livestream? Watch the tutorial.
Frank "Bill" Addis
Frank William Addis, "Bill" 84, passed away on December 24, 2022, in Richland, WA.
Bill was born in Wichita, KS. on May 21, 1938, to Frank A. Addis and Lorena M. Addis.
Bill married Judith Boyer, on July 25, 1964, in Wichita, Kansas. When Bill and Judy were first married, they had hootenannyies every Friday night. Bill played the guitar; their good friend, Doug Henning, played the ukulele and everyone sang along.
After graduating with a PHD in Physics, Bill took his first job in 1969 at McDonald Douglas in Santa Monica, CA. In 1971 he had a visiting professorship where he taught physics and astronomy at Central Washington State College in Ellensburg, WA. In 1971 he received a Norcas Fellowship at McDonald Douglas Labs in Richland, WA. When the labs closed Bill went to work for Medtronic in Minneapolis, MN. where he worked in battery reliability. He returned to Richland in 1979 to do research in solar cells at WSU – Tri-Cities. Bill and his longtime childhood friend, fraternity brother and co-worker, Larry Olsen, set up a company called Matrix Sciences in the Port of Benton where they continued basic solar cell research until retirement.
Bill's first passion was baseball. His Dad coached his team and in 1955 the team won the State Championship in the American Legion Junior Baseball Tournament. Bill's second passion was cars. He was interested at an early age when his uncles, who served in WW II, gave him a tank he could drive. His first real car was a Model A. He and his friends pooled their money, bought a car and drove it up and down the driveway as they were too young to drive on the streets. He had a love for Porsches which continued through his lifetime. He bought his first Porsche in 1969, a 924. He traded it for a 924 Turbo, then a 944 Turbo which is still in the garage. In 2000, Bill and Judy went to Germany to pick up a Ruf Boxster and he later added a 993 – the last 3 cars still reside in his detached garage. Bill and Judy have been members of Porsche Club of America for 40+ years and Bill was an early president of our region. He started a Porsche Club Wine Weekend 20+ years ago which continues to be one of our largest events. It affectionately was called "Billy's Weekend" as it also fell on his birthday and is the reason this date was picked for Bill's Celebration of Life. Bill and Judy attended a number of National Porsche Parades around the country. After marrying Judy in 1964, they led an active, fun life. They enjoyed camping, hiking, scuba diving, running, and traveling. They traveled to China twice, New Zealand and Australia, Europe a number of times, Egypt, Turkey, Caribbean, Canada, Mexico, Alaska and most of the rest of the U.S. They bought a condo in Kihei, Maui with friends and for years spent two months there in the winter. Bill loved that. Bill and Judy were married for 58 years. Another passion of Bill's (and Judy's) was Univ. of Kansas Basketball, "Rock Chalk", as anyone who has known them for 5 minutes knows. They never missed a game when attending K.U., they never miss a game on T.V. now and they have been to the Maui Invitational Basketball Tournament twice when K.U. played there. Bill liked to brag that he played pick-up basketball at the ATO House at K.U. with Wilt Chamberlin.
Bill had a number of baseball trophies as a youngster and a number of awards from Porsche, mostly excelling in tech quizzes. Bill was a member of Alpha Tau Omega at the University of Kansas and served as President of the Fraternity in 1961.
Bill is survived by his wife of 58 years, Judith Boyer Addis, his sister Judy Mack, nieces and nephews: Amie Mack, John Boyer, Clark Boyer, Tracy Heuermann, Anne Saturday, Rob Boyer, 14 great nieces and nephews and 3 great great nieces and nephews.
Bill is preceded in death by Frank Addis – father, Lorena Addis – mother
The service for Bill Addis will be held at Einan's Event Center at Sunset Gardens, 915 Bypass Hwy Richland, WA on Bill's birthday May 21st at 11:00 AM. RSVP to Judy Addis at billa1961@aol.com.
In lieu of flowers, donations can be made to the following charities: l. The Academy of Hawaiian Culture – Music and the Arts P.O. Box 519 Wailuku, HI 96793 Contact is Wayne Wong, 808-214-0721 2. Benton Franklin Humane Society 1736 East 7th Ave. Kennewick, WA 99337 Contact is Autumn White, 509-374-4235
Bill was a great man, not just because he was extremely intelligent and tremendously successful as a ground-breaking physicist, but because he was a truly good man. He made the world a better place, not only for his beloved wife, Judy, but for all those with whom he came into contact over the years. He will be sorely missed, but never, ever forgotten. His legacy of many devoted friendships, keen wisdom, and personal warmth will live on eternally. May God forever Bless Bill Addis.