FIND AN OBITUARY
Service information is posted on our website only with approval from the family.
If you are seeking information not listed below, please contact us.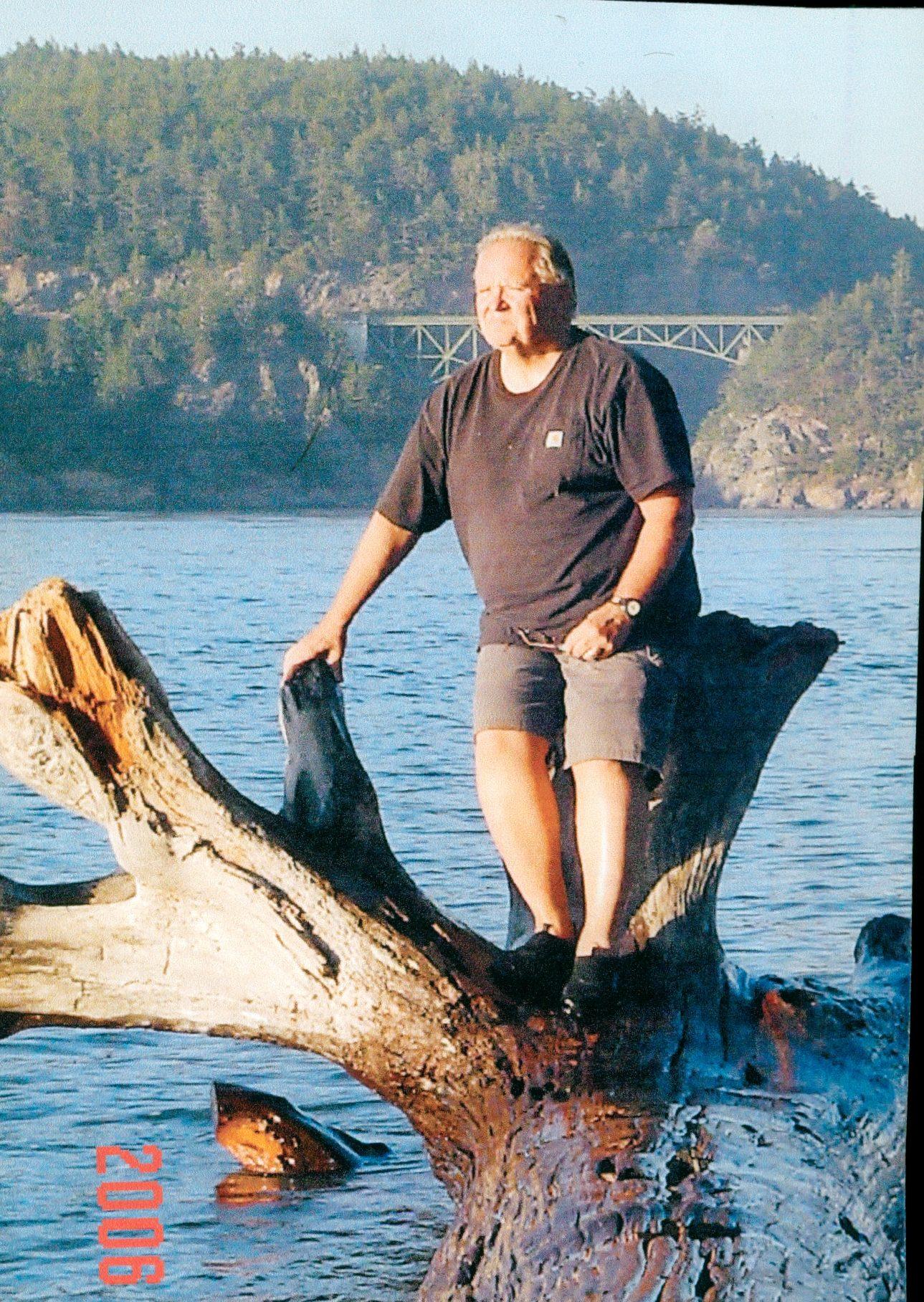 James H Burkos
01/18/1944 — 12/11/2022
Watch Service
New to Livestream? Watch the tutorial.
James H Burkos
James "Jim Burkos, 78, passed away on December 11, 2022, with his beloved wife, Bonnie by his side.
Jim was born January 18th, 1944 in Detroit Michigan, the only child born to Harold and Edith. At a young age, Jim's Dad introduced him to the game of hockey. Jim and his Dad attended many Red Wings Hockey games together. Growing up, Jim played high school football and later as a young adult played goalie for the Pepsi Cola Hockey team.
Jim and his wife, Marci welcomed their daughter Mary in 1970 followed by their son, John, 5 years later.
Jim spent many years in Detroit working various jobs. His work schedule allowed for him to get his kids as well as neighborhood kids to school. On the last day of school, it was Jim's tradition to take his kids to Dairy Queen. Jim eventually retired from the Detroit News and moved out West.
On April 4th, 2004, Jim married the love of his life, Bonnie. Jim and Bonnie spent a lot of time camping in their RV. Jim loved to be social and Jim and Bonnie hosted many friends for birthday parties and gatherings in their home over the years. Jim always had an open door welcoming his family and friends.
Jim loved to play Skip-Bo, listen to oldies' music, and sing karaoke.
Jim is survived by his loving wife, Bonnie, his daughter Mary, (Geoff), his son, John (Leighann), and his 4 kids he acquired thru marriage to Bonnie, Laura (Dwaine), Jamie (Carlo), Dina (Vaalyn), Thomas, (Floyd) and numerous grandchildren and friends. Jim is also survived by his great friend Anita, who has been by his side and supported him for many years.
Funeral Services will be held Wednesday, December 28th at Einan's at Sunset Event Center. A viewing will be 12 pm to 2 pm, with the service starting at 2 pm. Lunch and snacks will be served afterward.
In lieu of flowers, if you wish, please consider a contribution to the Tri-City Cancer Center.
I love you Jimmy. You were truly an amazing person to have known. You will be missed by so many. I love you Bonnie ♥️ Cindy Eskeli
I was lucky enough to have worked with Jim and Bonnie at RSD. Everybody loved Jim. He was always willing to help out wherever he could. His students loved him and their parents considered themselves lucky to have their kids on his bus. Jim's family and friends were his treasures and I know he will be missed very much. My condolences to you all. RIP to a great guy
My wife worked with Jim and Bonnie at the RSD transportation. One day she came home and told me about this hilarious and funny guy, she said you have to meet him. We finally meet one day at his and Bonnie house. Both Jim and Bonnie were open arms to their friends and family. We got to go camping, sing and even dance at their holiday get togethers at their house. As stated here by others, Jim was an amazing person and loved by so many. His kindness, generosity and love he gave was priceless. You will forever be in our hearts Jim and never forgotten. May you rest and look down upon us from heaven, until we meet again.
Keith & Jamie Lawing
Jim was a great guy. I enjoyed working with him and Bonnie. Jim always had time for me on my visits to the bus lot and giving me his perspective on life at the RSD. Thinking of the family .
I am so sorry for your loss; Mr. B was a great man. I am Mary's friend from college, as well as roommate after. I can remember going over to the house after Mary and I had been out, and Mr. B would make us grilled cheese sandwiches. They were the best!!! He will be missed.
Jimmy, you left this earth leaving a huge hole in so many hearts .
You and Bon have been a big part of my life for many years and I will always cherish our friendship.
I will Love and miss you forever
Jim was an awesome guy. He had a way of making people feel special.
He sure Loved that Bridge Area.Fun Camping at Deception Pass.Will Miss a Great Friend
It was my pleasure to work with Jim. He made a fun interesting day every time I was with him. I will always remember your kindness and friendship. My condolences to your family and friends.🙏
My thoughts are with you Bonnie. God bless you. May gods grace provide you peace and comfort.
Our prayers, hugs, and much love to Bonnie and family at this very sad time. Jim was very sweet and kind.
Love brother Dan and Joyce
Jim I only have two words "Yes Dear". Those words will forever remind me of you. Rest in pain free peace my friend. Bonnie and all the family ours thoughts and hearts are with you.
Jim is my sweet father in law, this man could have asked me for anything and I would have done it! He loved his family so passionately . He loved music, he loved Michigan- especially the Red Wings, he loved his wife, he loved his children beyond measure, he loved to drive, he loved breakfast, he loved his friends, he loved his dogs. His personality was loud, he was the life of the party! I loved that about him! He wanted everyone around him happy. He will be terribly missed and there will be a place in my heart for only Jim Burkos.
I will take care of your boy forever, rest in peace Dad.
Jim Also known as BIG Jim to my son Dallas. You were such an amazing person. You were an inspiration and a warm, safe smile every morning to Dallas and other children for Many years as they took their steps on to the bus. You would go out of your way to make each student feel safe, loved, and important. Dallas' favorite (one of them) memory is on Hawiian shirt day you went home and changed into a matching Hawaiian shirt so you and Dallas could be twins for the bus ride home. little did you know you made him feel included and special. He still talks about it to this day. Thank you for ALL you did for the SPED. students. you may not have known at the time, but you made a difference in a lot of lives. As for me I am one grateful Mother who appreciated the effort you put into making my child feel like he had no disabilities. You will be missed but not forgotten.