FIND AN OBITUARY
Service information is posted on our website only with approval from the family.
If you are seeking information not listed below, please contact us.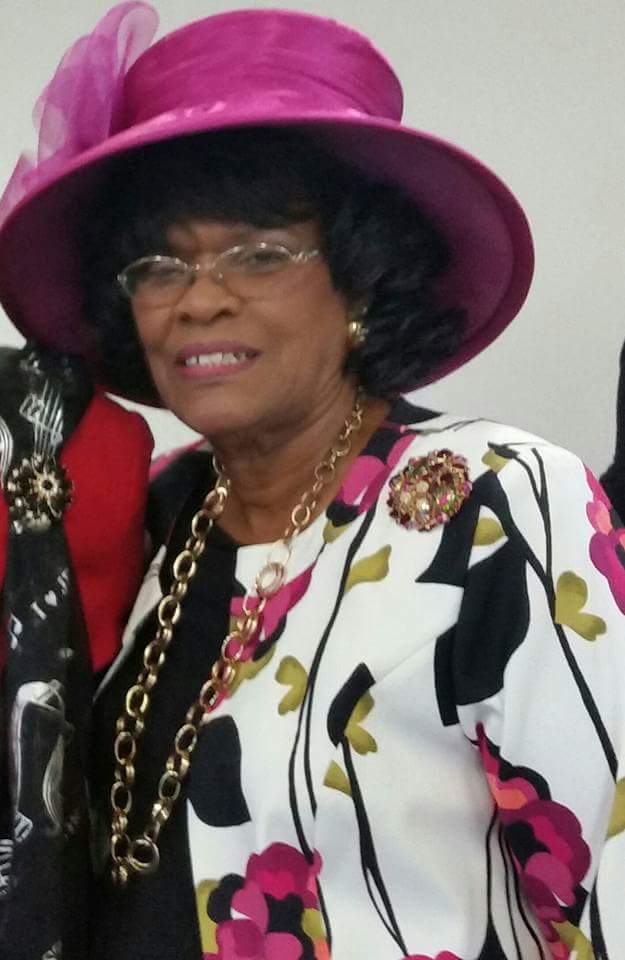 Leda Faye Brown
10/11/1940 — 12/12/2022
From Richland, WA
Watch Service
New to Livestream? Watch the tutorial.
Leda Faye Brown
Leda was born October 11, 1940 in Dallas, Texas to the proud parents of Walter and Fannie (Saunders) Howard. Leda was the fifth of seven children. The Howard family moved to Bakersfield, California during the late 1940s. She attended Lincoln School from K-8th grade. She graduated from Bakersfield High School.
In 1959, after she graduated she came to the Tri-Cities in Washington to attend Columbia Basin College where she met the love of her life C.W. Brown. They were married for 61 years and from this union there were six children. Leda worked for Battelle Northwest for 30 years as a Librarian.
She attended St. James CME Church for several years, and later she became a member of the New Hope Missionary Baptist Church. She served as a member of the adult choir, mission board, usher board, finance committee, deaconess, Tri-State District Association and general Baptist convention.
Leda's hobbies included bowling, collecting cook books, angels, and ceramics but most of all she loved to shop. One of her most favorite daytime shows was The Young and The Restless and The Bold and Beautiful.
She was preceded in death by her parents: Walter and Fannie Howard, 3 brothers; Walter Howard, O'Neal Howard and Eugene Howard and two sisters, Margaret Neal, Gloria Roguemore.
Leda is survived by her cherished husband C.W. Brown of Richland, WA. Five daughters, Cynthia Hightower of Richland WA, LaQuita (Zavier) Thornton of West Richland WA; Felicia (Rodney) Green of Richland WA, Christina Ellis of Richland WA, Carolyn (Glenn) Rawls of Las Vegas, NV; her son Greg (Lisa) Brown of Kennewick WA; One sister Cora Patin of Vancouver WA, twelve grandchildren, seventeen great grandchildren, twelve god children and lots of nieces, nephews, cousins as well as her church family at The New Hope Missionary Baptist Church.
What a beautiful soul…she will be missed…Much love.
C.W. and family, I am so sorry for your loss. You are all in my prayers.
Love Love you so very much, and I'm so sorry that I can't be there with you all, I will be see you soon ❤️ ♥️ 💖 💙.
Lynette,
Sending love and condolences to the family 💖
With love and reverence we Howards observe this day. As the tears well up in our eyes, unspeakable joy abounds in our hearts. Because even this day is a day that He has made. We shall evermore rejoice! Our blessed Aunt Leda has finally heard our master's voice say "Well done my good and faithful servant".
You will truly be missed cousin Leda!! Love you forever❤️
Our prayers go up for Sis. Leda Brown family knowing she was a faithful woman of Christ Jesus and the extension of her influence has reached into our congregation thru her nephew Mark Howard and family (Westside Church of God).
To the Brown family I'd like to express my deepest sincere condolences. Mrs Leda was a beautiful woman always with a beautiful smile. She will be missed dearly. May God peace be upon this beautiful family.
What an amazing lady! She was always pleasant and a joy to visit with. She was a wonderful wife, mother, friend and example. Her smile will be missed by all who had the pleasure to meet her. We send our sincere condolences to the family. Although she in no longer physically with you, her memory and spirit will continue to guide you as you go forward.
Love,
Gerald (Jerry) and Nancy Sorensen
I have had the privilege of knowing Leda (Mama) since the 1970's after meeting her daughter LaQuita in school. She always welcomed me and my family to her home and really made me feel like a part of her family.
I am eternally grateful for her and will forever miss her and know that she is one of God's angels.
I love you Mama!!!!
My thoughts and prayers are with you all during this time and always. Love to all!
We send our sincerest sympathy and prayers for you and your family. We pray that God will grant you peace and healing in the death of your beloved wife and mother.
"He will wipe every tear from their eyes. There will be no more death' or mourning or crying or pain, for the old order of things has passed away." rev 21:4
So very sorry to hear of Leda's passing. I worked with her at PNNL many years ago and have fond memories.
Sending thoughts and prayers to the family.
Sending love & prayers to my family.
Prayers and sincere sympathy in your loss of wife, Mother, friend, deaconess, usher and Past Senior Mission President of GBC Nw of Washington and Oregon. Such a precious loving, classy and beautiful soul worked serving others faithfully at church, Convention our Lord with the biggest smile as she pressed her way through life's storms & rain. Blessed are they that die in the Lord. We love you. SEAMWMW, WASMWMW
I love y'all so much.
In deepest sympathy. Prayers to Family during this loss. Ervin Delaine Upton ❤️
Mr. Brown, Cynthia, LaQuita, Felicia, Chrissy, Carolyn, and Gregory
To this day I can still see you girls and Bennie Wallace walking the malls of Columbia Center with your hands wrapped around shopping bags, eating something, and laughing 'n talkin' as you all shopped with your "momma". She loved being with you. You could see it in her eyes.
Gregory…God only knows what you did! But when we heard her call your name, or it was time for you to get in the house for dinner, we knew you were in for it all the way from Bismark Street. And Mr. Brown–the most jovial, hard-working patriarch I know (behind my dad)–Mrs. Brown was such a lovely, devoted wife. She was not only stylish but wise. She was truly "'the' capable wife!" (Proverbs 31:10-31). They don't make them that way anymore. You were blessed with a rare gem as I'm sure so many friends and family also attest. To you all–I wish that I could be there to hug each of you and wipe away your tears. Yes, to rock you, pat your back and be a listening ear. But since I can't, I'll be offering prayers to our Heavenly Father asking that he watch over you and console you. As the psalmist wrote: "You [God] are a hiding place for me; You will safeguard me from distress…the one trusting in Jehovah is surrounded by His loyal love." Psalm 32:7, 10b May God be your strength at this difficult time.