FIND AN OBITUARY
Service information is posted on our website only with approval from the family.
If you are seeking information not listed below, please contact us.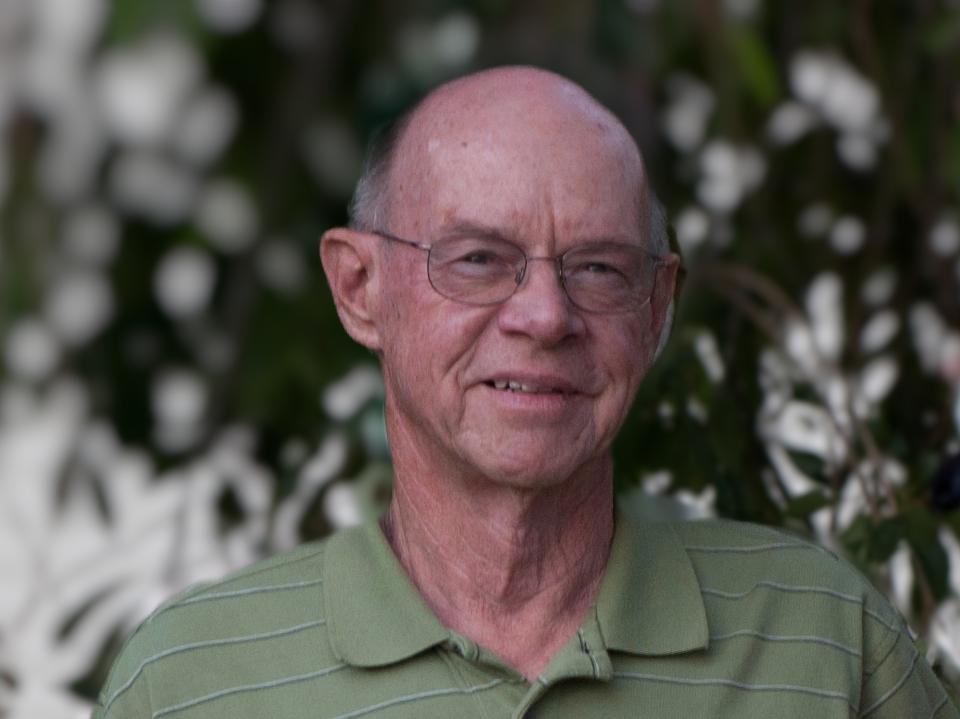 Maurice Preston "Pres" Billings
02/14/1933 — 12/04/2022
From Richland, WA
Celebration of life
Starts:
Fri, December 16, 2022, 10:00 am
Ends:
Fri, December 16, 2022, 11:00 am
Location:
Central United Protestant Church
1124 Stevens Drive, Richland, WA 99352
Maurice Preston "Pres" Billings
Maurice Preston Billings, commonly known as Pres, passed away on December 4, 2022, in Richland, WA at the age of 89.
Pres was born on February 14, 1933, in Gardner, MA, to Maurice Billings Sr. and Anna Ahlin. Growing up in and around Townsend, MA, Pres enjoyed time with his family and developed his life-long love for the Boston Red Sox and Celtics. One of his early jobs was working at a bellhop at the Cooper Inn in Cooperstown, NY, where he was able to meet Cy Young and other notable players.
Pres graduated from Harvard in 1954 with a degree in Physics and went on to study Nuclear Engineering at Penn State University and Argonne National Laboratory. He started his career at the Martin Company in Baltimore working in the design of military aircraft, rockets, and other manned and unmanned aircraft. After nine years with Martin he relocated to Douglas Aircraft in Los Angeles to work on advanced design and research of nuclear and space vehicles.
During his time in Los Angeles, Pres met and married his wife Joan and began his family. The couple have two children, Todd and Toby. One of Pres' favorite stories to tell from that era was how he attended the first Super Bowl, for the exorbitant price of $10. After eleven years with Douglas, Pres and the family moved to a Westinghouse project in Jacksonville Florida, working for Offshore Power Systems to evaluate radiation and shielding protection in the design of a floating nuclear power plant. This lasted three years before transferring to Richland, WA with Westinghouse to work as the cognizant engineer for reactor shielding and support buildings at the Fast Flux Test Facility at Hanford. For his last five years prior to retirement Pres contracted with the Department of Energy to evaluate and improve the safeguards-and-security provisions at various nuclear weapons sites around the country. Throughout, Pres consistently communicated the importance of family, love, and faithfulness, as well as the importance of trusting God through regular attendance and involvement at church.
Always the conversationalist, Pres was sure to put people at ease, usually able to find people, interests, or events in common. He was a long-time tennis and golf player, forming lasting bonds from his playing partners. He was also something of a card shark, playing Bridge whenever he could. He loved watching baseball, especially his Boston Red Sox, as well as basketball, football, and soccer both on TV and whenever his kids and grandkids played. Due to his enduring love of dogs, there was always a faithful companion by his side (or sometimes in his lap). He never lost his sense of humor, probably telling every Dad Joke there is. Even in the end, the nurses that tended to him received their share of ribbing.
Pres would always seek to be on a first-name basis with people whether it be the Director of the hospital, the pharmacist or checker at the grocery store, and others that he'd run across during his activities. He'd frequently score a friendly hug out of someone as well. He loved to communicate to others about the interactions he had with people along the way, and he had the ability to remember the names of those that impacted his life, even from many years ago. Above all, people and family were most important to him.
In retirement, Pres volunteered at Kadlec hospital for over twenty years where he enjoyed connecting people and escorting them to where they needed to go. Besides tending his vegetable garden, he also served on a local business development board, worked on bond issues, enjoyed community activities like Coffee with the Cops, and staying involved in community development. As an enduring symbol of his work his name appears on a plaque at the Richland Police station for his assistance in supporting the bond for the new building.
Pres is survived by his wife Joan Billings, of Richland, sons Toby and Todd (Mary) Billings, also of Richland, and grandchildren Jenna (Josh) Corgatelli, Nicole Billings, and Eric Billings, who all loved Pres very much and will miss him terribly.
Pres is preceded in death by his father Maurice Billings Sr., mother Anna Ahlin, and sister Barbara Langille.
A Celebration of Life service for Pres Billings will be held at 10:00 on Friday, December 16th at Central United Protestant Church in Richland. Memorial donations can be made in Pres' name to Martha's Cupboard at Central United Protestant Church in Richland, or to the American Cancer Society.
Joan, we were so sorry to read about Pres's passing. You two were so much fun to be around and playing tennis with on a few occasions. Pres will be remembered as such a kind and fun person to be around. Thankful for our M.S. P.C. connections. Prayers for you and your familiy for comfort and peace. Bill and Annie Stahl
Pres was a good neighbor and a dear friend. We have so many wonderful memories…from bringing us veggies from his garden to driving across town to bring us another set of car keys, Pres was always there and set the bar high as a neighbor and a friend. Just a quick walk to the mailbox could take a half hour because if we met he would always have a kind word or a funny story to make our day. He cared about everyone and in addition to knowing names, he took the time to really get to know each and every person he met. He only had good to speak of everyone, and was proud of his sweet family. Pres truly was a role model to us and our children, showing us all that there's no such thing as true 'retirement' from living. Pres stayed busy volunteering at the hospital, participating in community activities, conducting bible studies, keeping up his yard, and of course, prioritizing family and friends. I can't even count how many hours we spent visiting in the chairs out front or on the back porch with the swamp cooler going full steam in the summer. We're forever grateful for the honor and privilege of having Pres in our lives.