FIND AN OBITUARY
Service information is posted on our website only with approval from the family.
If you are seeking information not listed below, please contact us.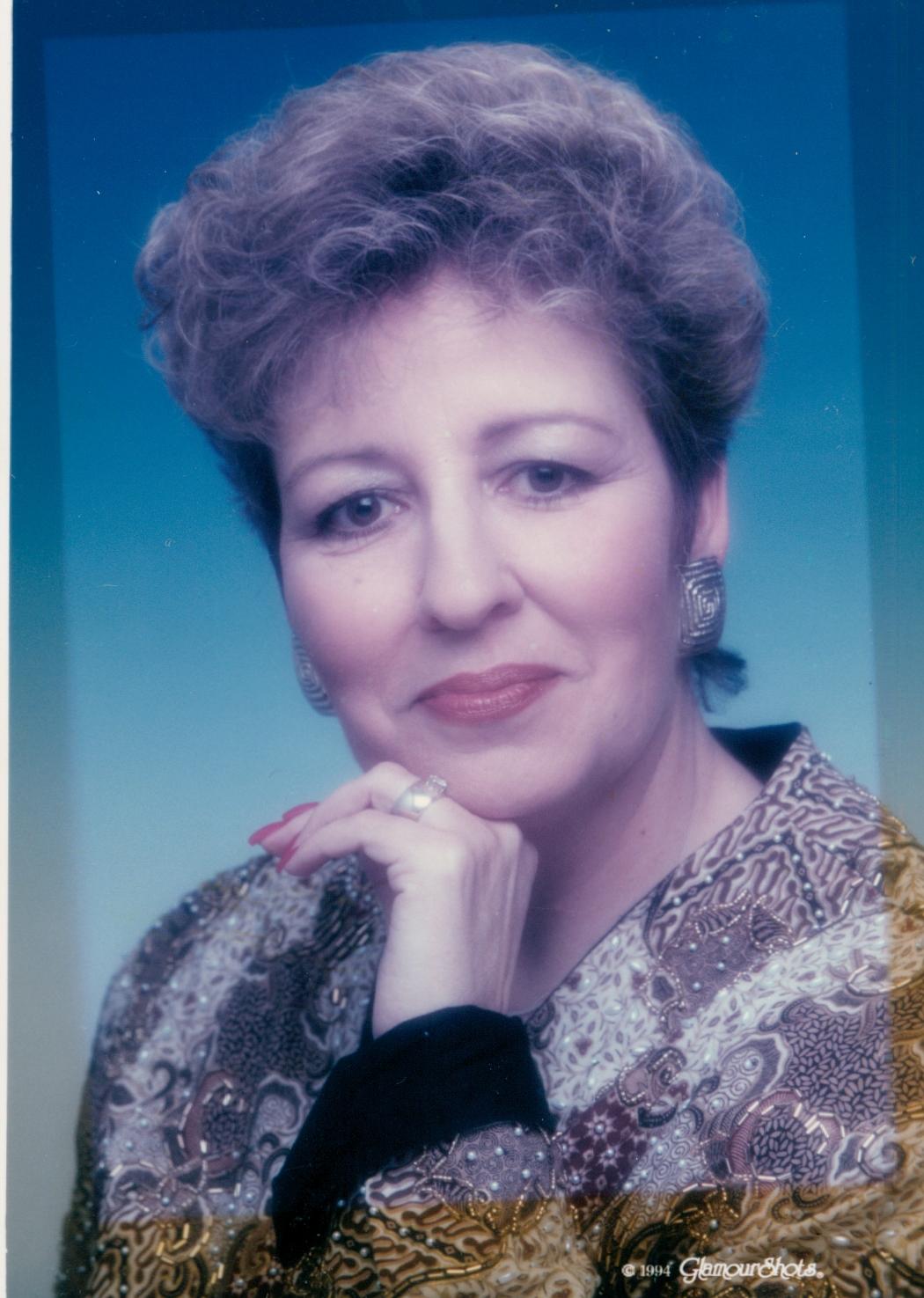 Nancy Carolyn Shoemake
12/19/1946 — 12/12/2022
From Richland, WA | Born in Richland, WA
Graveside Service
Starts:
Fri, April 14, 2023, 11:00 am
Location:
Sunset Gardens
915 Bypass Highway, Richland, WA 99352

Nancy Carolyn Shoemake
On Monday, December 12, 2022, Nancy Carolyn Cruz-Shoemake, loving wife, Mother, and Grandmother, passed away peacefully at home in Richland at the age of 75. 
Nancy was born December 19th, 1946 at Kadlec Hospital in Richland, WA. to Joseph, and Ruth (Blazon) Cruz. She went on to graduate from Columbia High School in Richland in 1966 After graduating, Nancy went to Chicago, IL for a summer to work at The Cookie Jar, a bakery her Uncle Bob and Aunt Roberta Fleck owned. She continued to build on her strong work ethic that summer, then went to Sicily, Italy where her sister had begun a teaching job at the Sigonella Naval Air Station. She got a job at Sigonella and lived with her sister while taking in the culture of Sicily. While working at Sigonella, she caught the eye of a Sailor who seemed to make a point of putting himself in her presence any chance he could. The Sailor, believing Nancy was Sicilian, greeted her regularly with a "Ciao Bella!". Eventually, Nancy worked up the courage to respond to the Sailor and they soon agreed to a first date, which was at a small Italian restaurant at the base of Mount Etna. The Sailor, of course, was her soon to be husband, Billy Shoemake, Sr., and the two built an amazing life together that has lasted over 55 years. They were engaged in Sicily, and once Bill served his military term, they came back to the United States to marry at Christ the King Parish in Richland, WA. The newlyweds returned to Bill's home state of Missouri, where he found work in St. Louis, MO as a machinist at Anheuser-Busch. They raised 3 children, Billy Jr., Wendy (Chuck) White, and Barry. In 1981, the decision was made to move the family to Richland, WA where the kids completed their education, and Bill & Nancy both forged 30+ year careers at Hanford before retiring to a life of camping, gardening, and spending time with family & friends. 
Family was everything to Nancy, and she loved her husband and children without question. However, when grandchildren came into Nancy's life beginning in 1990, her love and pride found new ways to grow. From the eldest, Kelsey White, to Joseph (Shannon) White, to the youngest, Brady White, she was thrilled to be a part of every game, recital, play, etc. If any of her grandchildren were involved, she wanted to be a part of it. These last months Nancy was blessed to witness the marriage of her eldest grandson, Joseph White to Shannon (Wiese) White, in Leavenworth, WA. Nancy's love and dedication to family also made her an amazing friend, and many were blessed to experience friendship with her. Whether they be neighbors, co-workers, or friends from any other number of connections, if you were a friend to her, you know what true friendship is all about. Special thanks to all the friends who went out of their way to stop in and visit Nancy these past several months. She was thrilled with every visit and it was great for her to reconnect with so many folks she hadn't seen in so long. 
Nancy was preceded in death by her parents, Joseph and Ruth Cruz, and her sister, Sandra. She leaves her husband of 55 years, Billy Sr.; her 3 children, Billy Jr., and Wendy (Chuck) White of Richland, and Barry of Pasco. Three grandchildren, Kelsey White of Kennewick, Joseph (Shannon) White of Seattle, and Brady White of Richland. She also leaves her sister Pat Hodges of Richland, and Richard Cruz of Federal Way. 
Graveside Inurnment will be held at Sunset Gardens in Richland, WA on April 14th, 2023 at 11:00am.
So sorry for you loss!
May she rest in gods peace.Nancy will be remembered in our prayer as the beautiful woman that she was.my condolences to all her family.love to all.Anna Duran.
I KNOW that NANCY will be missed by many!! We were friends in High School , ( I was class of 64 and she was 65) , we had many friend among our groups. I will miss wishing her a Happy Birthday on her Birthday in December. She was a GREAT OERSON and a Great FRIEND.
Wendy and family,
I am so sorry to hear this news. I pray for the peace of Christ to surround you all, for the comfort of the Lord to be present as you recall a life well lived, and a life well loved.
I'm so sorry for your loss! Nancy and I were friends in High School (class of 1964). I only saw her a few times (class reunions), but she was always in my thoughts. I know that she was a WONDERFUL person and will truly be missed.
So sorry to hear of Nancy's passing. We went to school together, jr.high and high school. She was a great friend! Always had a smile on her face, she was kind and fun to know. My prayers to the family.
Patti Snider Miller
Class of 65
Thankful to Nancy for many things: her kindness, generous nature, sense of humor, and especially for bringing her daughter into this world….connecting our families together. You are missed by many, and the world is better for having you in it. Much love to the Shoemake family. xo
Beautiful Nancy, you will be missed and treasured by so many. You left a legacy of love in the family you and Billy raised. Our love to them and our thankfulness to have been blessed with your friendship. We'll see you in heaven chica!!! Love you so much.
Nancy was a wonderful person! She will be missed by so many!! She was so kind to everyone she met! Our thoughts and prayers are with the whole family❤️
My deepest condolences for the loss of Ms Nancy. I have many memories of her from our childhood as teens who she welcomed into her home I always loved spending the night at Wendy's house! Rest in peace, sweet lady.
She was one of a kind…an absolute gem! So blessed to be her niece! We will miss her dearly! My love and prayers are with all of you!
Bill & family
So sorry for your loss. Nancy was a great person. I loved her dearly. I will miss her. You're in my thoughts & prayers.
Bill, Nancy was a lovely person, I'm so sorry for your loss. My thoughts and prayers are with you.
Our hearts are breaking. We have shared many laughs and rousing games of Balderdash, laughing uncontrollably. Though we lived far apart, you, Bill and your wonderful family meant the world to us. Deepest condolences to Bill, Billy Jr. Wendy, Barry and all the family. 💔
Bill
Nancy was such a kind and beautiful person. So happy that we were able to spend some time with her. I know she will be missed by all. She is no longer in pain.
Our thoughts are with you and all the family.
Dan& Lisa Hartley.
Billy,
David and I are so very sorry for your loss! We will keep you and your family in our prayers!