FIND AN OBITUARY
Service information is posted on our website only with approval from the family.
If you are seeking information not listed below, please contact us.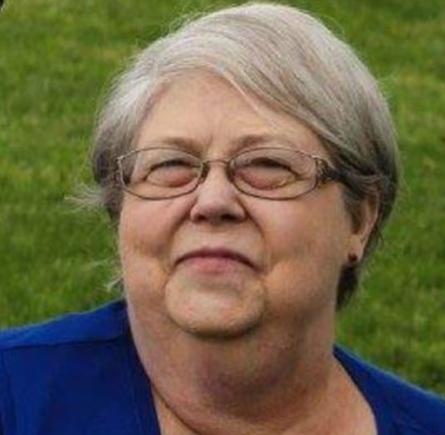 Nola Ann Lobdell
07/30/1951 — 12/08/2022
From Kennewick, WA
Nola Ann Lobdell
Nola passed away unexpectedly December 8, 2022.
She was born in Richland, Wa to Wilmer and Barbara Alderman. She would spend her whole life in the Tri-cities (Go Bombers-class of 69). Most recently living in Kennewick to be closer to her family.
Nola married Guy Lobdell in 1969. Three years later Kara came along, Nola ultimately ended up quitting her job with Hanford patrol to be a stay at home Mom.
In their later years Nola and Guy found great joy in adopting/rescuing greyhounds. They adopted three off the tracks and gave them a loving 'fur'ever home. Nola also took pride in and enjoyed her volunteer work at Safe Harbor Thrift store in Kennewick. The store helps to support the crisis nursery center. She volunteered there for many many years alongside her Mother,  Sister,  oldest Granddaughter and daughter (on occasion).
As Nola aged and her health made caring for the large breed of greyhound more difficult she turned her attention towards Italian Greyhounds. She became involved with a local group of Iggy owners that would get together, have picnics and let the dogs play (this is also something the greyhound rescue group did as well). She enjoyed these events tremendously when she was able to attend.
When she was physically capable she was a doting grandmother, she loved her Granddaughters fiercely and completely.
Nola is survived by her daughter Kara Kent of Kennewick,  Sister Paula (Doug) Moeller of Kennewick, Granddaughter Tori of Richland, Granddaughter Regann of Kennewick, Nephew Jared (Caitlin) Moeller of Finley, Two Great Grandson's Finn and Hudson and Jake whos care, concern and ability to advocate for her made him more of a son then any kind of caregiver. Your assistance and kindness will forever be appreciated.
Nola is preceded in death by her loving parents Wilmer Alderman, Barbara Bench and her forever love Guy Lobdell.
Mom, I would do it all again. Love is our way, all mine to you xxoo.
-Kara
One year 💔
Can't believe we're about to the 1 year mark. I miss you so much.
6 months ago today we found you. Life has not been the same since. Your baby still says "I miss Granny"…and I miss you as well 💔
14 weeks and 5 days 💔😭💔
8 weeks 💔
I will miss you.Good friend.RIP
31 days. 31 days since I have seen you or heard your voice….sometimes it doesn't seem real, other times it smacks me in the face and takes my breath away…I miss you. I just miss you and this sucks 💔
Nola,
Thank you for being such a big part of my teen years. My thoughts and prayers go out to your family.
Nola, may you rest in peace with Dad. Thank you for caring for your Son Curtis and being a huge part of his & Scott's lives. I know they were both proud to call you Mom.
Rest in peace my friend and I know you and Guy are dancing in heaven. God bless you and your family.
Scott Lobdell, just wanted to extend my condolences to u and your brother and your families. My husband Lloyd Campbell and I were friends of your folks
Merry Christmas Mommy! I hope you are having the best time with Dad and all the grandparents ❤ We are missing you!
Love you like my own Mother, now the two of you can watch over Kara and I and all of ours…..Rest Easy Mom.!
Wish I could have hugged you one more time. The girls and I know you are up there with Uncle Guy, Grandma, Grandpa and all our family and MANY family dogs. Love you always and forever. We have peace knowing you are no longer in pain and can watch over everyone you love so much.
Kara and family,
My condolences. Nola was an incredibly caring woman. I always knew she was happy to hear from me and always cheered me on. Kara, I understand the strength it takes to keep moving on after losing a mother you're so close with. Please know I am here for you!
Much love and hugs!
Thank you for raising me as your own and say Hi to Dad for me. Love you both
My condolences Kara. I know how much your mother meant to you and your family.
My sincerest sympathies to Nola's family.
Betti Avant, a fell0w '69er
I am missing you.
Forever Grateful