FIND AN OBITUARY
Service information is posted on our website only with approval from the family.
If you are seeking information not listed below, please contact us.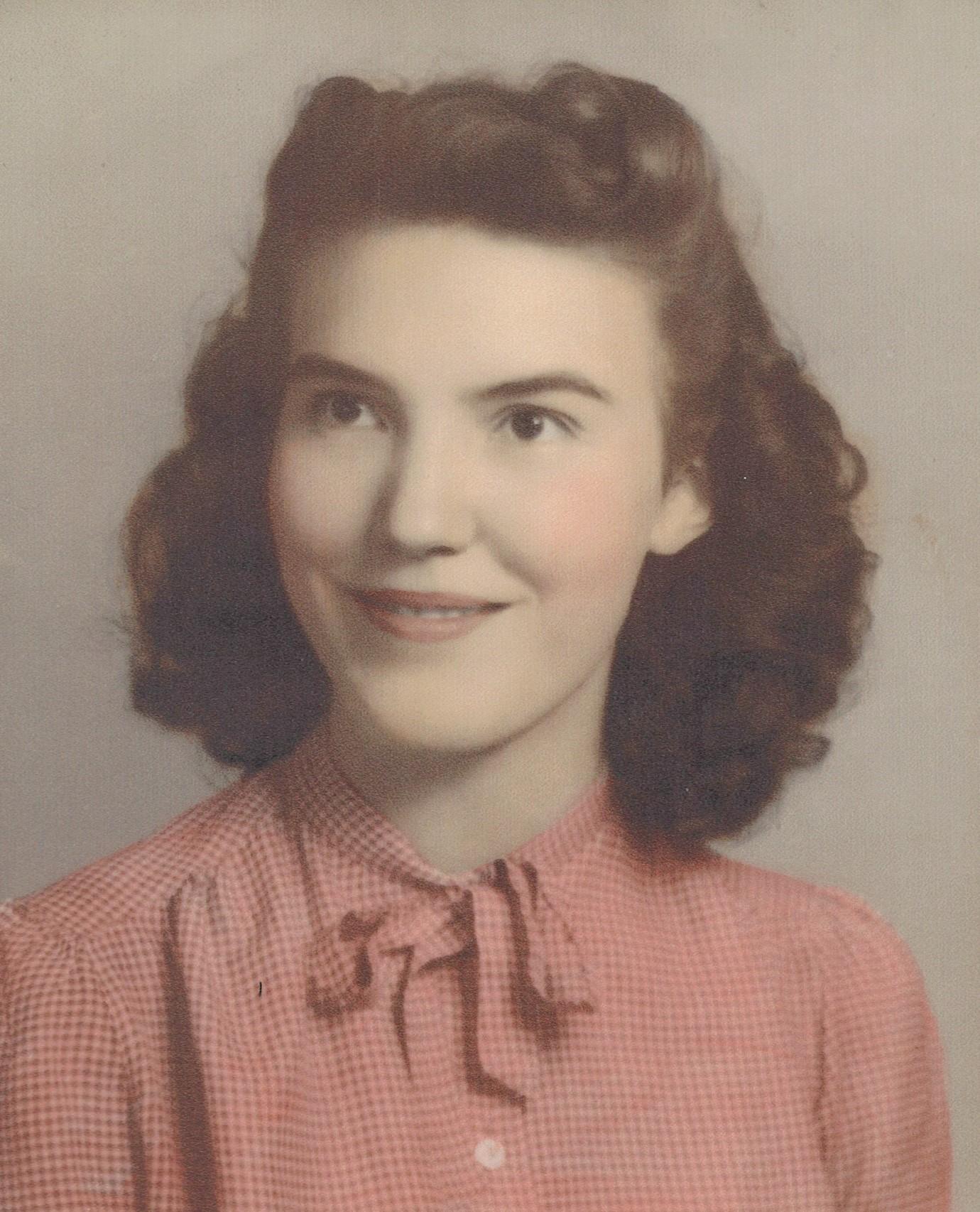 Yuvonne Ray Glasscock
08/13/1926 — 12/24/2022
From Richland, Washington | Born in Braymer, Missouri
Yuvonne Ray Glasscock
Yuvonne Ray Glasscock was born in Braymer, Missouri on August 13, 1926.  She, her mother, Gladys Ray, and her brother, Orris Ray, lived with her grandparents, Isaac and Arminta Ray, until Yuvonne was eight years old.  This was during the Great Depression and the family was very poor. Yuvonne remembers eating squirrel and drinking milk given to them by her uncle, who had a cow, when they had nothing else.  Yuvonne's only brother, Orris Ray, died when Yuvonne was nine years old.  In 1937, Gladys married Jack Crawford.  Yuvonne began using Crawford as her surname, even though she was never adopted by Jack.
Yuvonne worked at many jobs throughout her life.  While she was in high school, she worked at Synder's Drug store in Sedalia, Missouri.  It was here that she met a young man named Robert Glasscock in the spring of 1943.  They wrote each other while Bob served in the Army in Italy during World War ll.  He returned home to Missouri in 1945 and they were married on 18 April 1946 in Sedalia, Missouri.  They had a two day honeymoon and then returned to their respective homes.  There were so many service men coming home from the war that Yuvonne and Bob couldn't find a place to live together in Columbia, Missouri until mid-summer, when they rented one room in a house.  Later they were able to rent a small trailer of their own.
Bob attended University of Missouri on the G.I. Bill while Yuvonne worked.   Upon Bob's graduation, they moved to Kansas City and began a family.  They raised three children while Yuvonne followed Bob through seven states as he pursued his career—Missouri, New York, California, Nevada, New Jersey, Pennsylvania and Washington.  Yuvonne returned to the work force as a legal secretary in 1969.  She was known for many years for the 1968 bright pink VW Beetle that she drove.  She only gave it up, reluctantly,  when Bob couldn't find parts to repair it.
They retired to a home in Washington, with a motor home to drive across the country in the winter.  They lived in McAllen, Texas for many winters until Bob died in 1998.  Yuvonne continued to go to Texas for the winter, where she met and married Francis (Frank) Phelps when she was 71 years old.  She said, "Eloping at 71 is different than at 19!"  They had ten good years together, living in Washington and Texas.  Frank died in 2011.  Yuvonne stayed in Texas until 2017, when her health dictated a move closer to family.
She moved to Bonaventure Retirement home in Richland, Washington, where she made many friends and was well cared for.  By this time, she was using "Eve" as her first name.  She lived through the pandemic while at Bonaventure.  In addition to the daily loving care she received from her daughter Marianne, her daughter Linda and son Joe called her every day to share stories of her grandchildren and great-grandchildren.  Yuvonne learned to use an iPhone at age 94 so that she could see photos of her family.
Yuvonne was an avid reader.  When her children were small she said that she didn't have much time to read and was reduced to reading the labels on soup cans.  She once commented, "I think my gravestone should say 'a life spent reading mystery novels'".  She would pencil her initials inside the front cover of the books she borrowed from the library so that she could remember if she had read them before, thus avoiding reading them twice.
Yuvonne loved children and babies.  She always kept the crisper drawer of her refrigerator filled with candy bars for her children, grandchildren and great-grandchildren.  Her son-in-law Robert was also known for eating more than his share on his weekly visits.  Somehow, during the pandemic lockdown, the candy bars continued to disappear even when she didn't have any visitors.
Yuvonne was a faithful Christian all of her life.  She was raised in the Baptist Church.  She was given a bible as a prize for perfect Sunday School attendance when she was twelve years old.  She continued her life of faith by reading her scriptures every morning right up until her final illness.
Yuvonne was a lady in every good sense of the word.  She was kind, gentle, gracious, and always positive.  Even during her final illness, she made sure to thank all the medical personnel that took care of her.  She had a wonderful sense of humor, laughing at herself when she made a mistake.  She listened to Frank's jokes over and over and laughed every time.
Yuvonne died on Christmas Eve, 2022.  She is survived by her three children, Joe (Bonnie) Glasscock; Marianne (Robert) Orton and Linda (Craig) Johnson and by her eleven grandchildren and 25 great-grandchildren.  We will all miss her sweet smile and gentle heart.