FIND AN OBITUARY
Service information is posted on our website only with approval from the family.
If you are seeking information not listed below, please contact us.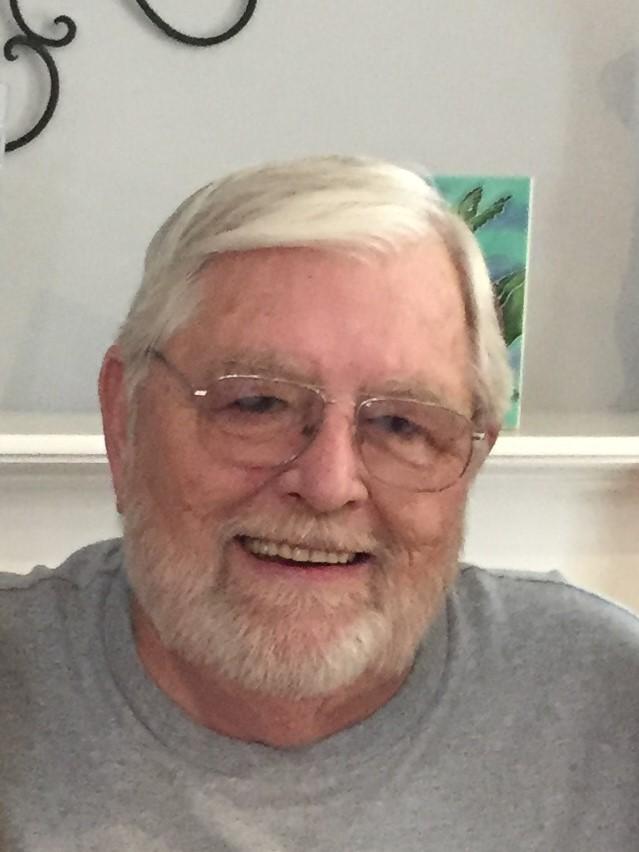 Daniel Maurice Thornton
05/19/1949 — 01/01/2023
From Richland, WA | Born in Richland, WA
Watch Service
Watch Graveside Service
New to Livestream? Watch the tutorial.
Daniel Maurice Thornton
Daniel M. Thornton was born on May 19, 1949 to Faye and Maurice Thornton.
He passed away on January 1, 2023 at home after a battle with numerous cancers. He was a Richland native, attending Marcus Whitman grade school, Carmichael Junior High and Columbia (Richland) High School graduating with the class of 1967. After graduation, he held a number of jobs until he was hired at Hanford in graphics/reproduction services. He transferred into the Laboratory as a Chemical Technician and retired as the Facility Operations Manager of the Waste Sampling and Characterization Facility. He was married to Dinah Johnson Thornton with whom he had 2 sons, he later married Mary Call and gained a stepson.
Dan is survived by his sisters Kathy (Rod) Burton and Janeen (Scott) Dabling, his sons Gregory (Debbie)Thornton, and Kyle (Arteka) Thornton, the mother of his children Dinah Thornton and numerous grandchildren and great-grandchildren and his best friend and companion Kay Kunnap.
Dan was preceded in death by his parents, Faye and Maurice, sister Marilyn Tews and wife Mary.
Dan loved riding his motorcycle, "glamping" in his motorhome with his best friend Kay and family members and playing Bingo. He was a supporter of the Moose Fraternity and a longtime member.
The family would like to thank Cold War Patriots for all their help during the past two years. A special thanks to a special lady who will remain forever in our hearts for her friendship and dedication to our brother, being his best friend for the past five years, and taking excellent care of him during his illness, thank you Kay for all your love and support. In lieu of flowers please consider a donation to your favorite charity.
A Celebration of Life will be held Friday January 20, 2023 at Einans Event Center at 1:00pm until 2:00pm followed by a Graveside Service from 2:00pm until 3:00pm.
A Reception will follow at the Event Center from 3:00pm until 5:00pm.
i met Dan many years ago grade school jr. high school and high school then we went different paths mine was Amy for 14 years got out went to work at Hanford and low and behold we met up again and for my 30 years at Hanford he was the one reason why Hanford stayed safe. miss you big guy.
Sorry for your loss. Rest in peace Dan. Remember working with Dan when I was training in the
hot cells at the lab many years ago. Also seeing him around the lab. and teaching me to ride a motorcycle. Sorry I miss his service.
Enjoyed talking with Dan mostly about family ancestery, sorry we didn't get together more. I remember the wood paneled Buick Dan lost his teeth in.
Kathy, Janeen and family, we are so sorry to hear of your brother's passing. Please know that you and your families are all in our prayers.
Rest in Peace Old Friend! It has been a pleasure creating memories with you over the years. From the early Hanford years when we recognized your talents and heart to recruit you to join our "D shift family", to joining the crew in the craziness of running in the Yakima river UN-Boat race, to many experiences through our work life progressions and then into retirement. Many fond memories were created and shared. Many Prayers for Family and Friends. Happy Trails Old Friend till we meet again!
Growing up, of all the cousins, Daniel was the quiet one that was easy to get along with and fun to tease.
Although we didn't see one another often, Daniel would once in awhile come my way when camping, so I did get to see him and meet Kay a few years ago. We had dinner together at Denny's in Oregon City and we got to catch up. Kay seemed like a nice lady and great companion to Dan.
Dan was the relative that looked into the family history and provided interesting information about relatives that most the family weren't aware of.
Although we didn't talk the last few years after Dan got cancer, we did email one another to see what was going on in our lives. After all Daniel went through with the cancer treatments, etc., I never knew him to complain or talk much about his feelings. The last time we connected, he seemed ready to meet the Lord and looked forward to seeing Mary in Heaven.
I love you Dan & I pray you are finally at peace!!
To the family:
Death causes pain that no one should ever feel but
Love creates memories that no one can steal. 💕
To Dan :
Rest in peace my laboratory brother. 🙏
I remember when Dan made Sr. Technologist working in the counting room. 1st thing that struck me was his very red beard! I'd been at 222-S for a month or so when he joined B shift to train with Wolfe. I rarely went into the counting room so the only time I saw him was at break, lunch and to and from work. Myself, Dave Eirich, Troy Dale and Dan would play hearts, Dave was my partner and we got slaughtered most of the time. One time Dave and I got the best of Dan and Troy who threw the cards into the garbage in disgust. We all had a good laugh!! Dan also helped bring out this old telephone pole from West Richland that was next to the river. Dan, Troy, and I dug a hole, set the pole in it and a couple days later we had a basketball court, I believe the the 1st 222-S had. Thanks Dan couldn't have done it without your help. Dan was a good man to be around, we spent some time together at PUREX too. I look forward to the time when I can see him again. My condolences to the family and friends who miss him terribly.
Dan's Family and Friends, I am sorry for your loss. I grew up with Dan and sometimes got into the same trouble. He had a good sense of humor. I lost contact these last few years after retirement. I know I miss him. He was a good friend to me.
I have known Danny since I was in Jr High. He was a nice boy and grew into a nice man. I use to run into him at Fred Meyers when I was in Richland. We always would stand and chat and catch up.
He will be missed and I send my sympathy to his children and their families.
Rest in peace Dan. I spent many shifts working for you at 222S.
So very sorry for your loss. Dan and I worked together for many years and stayed in touch later in life. He was a good man and will be missed.
I love you Grandpa and I'm glad you can finally be with Grandma again, but you will be missed dearly. I'm glad you're not struggling anymore and I hope that where you are is a happy place.
Daniel was such an amazing man. I am very greatful to have been apart of his life for the last 4 years. I will miss him so very much. R.I.P. Popps until we meet again fly high be cancer free. I am so thankful for love love and care you showed my mom she will always cherish that and always have you right next to her 💜❤️.
Prayers for my friends. God bless Kathy and Janeen.❤️🙏🙏🙏🙏