FIND AN OBITUARY
Service information is posted on our website only with approval from the family.
If you are seeking information not listed below, please contact us.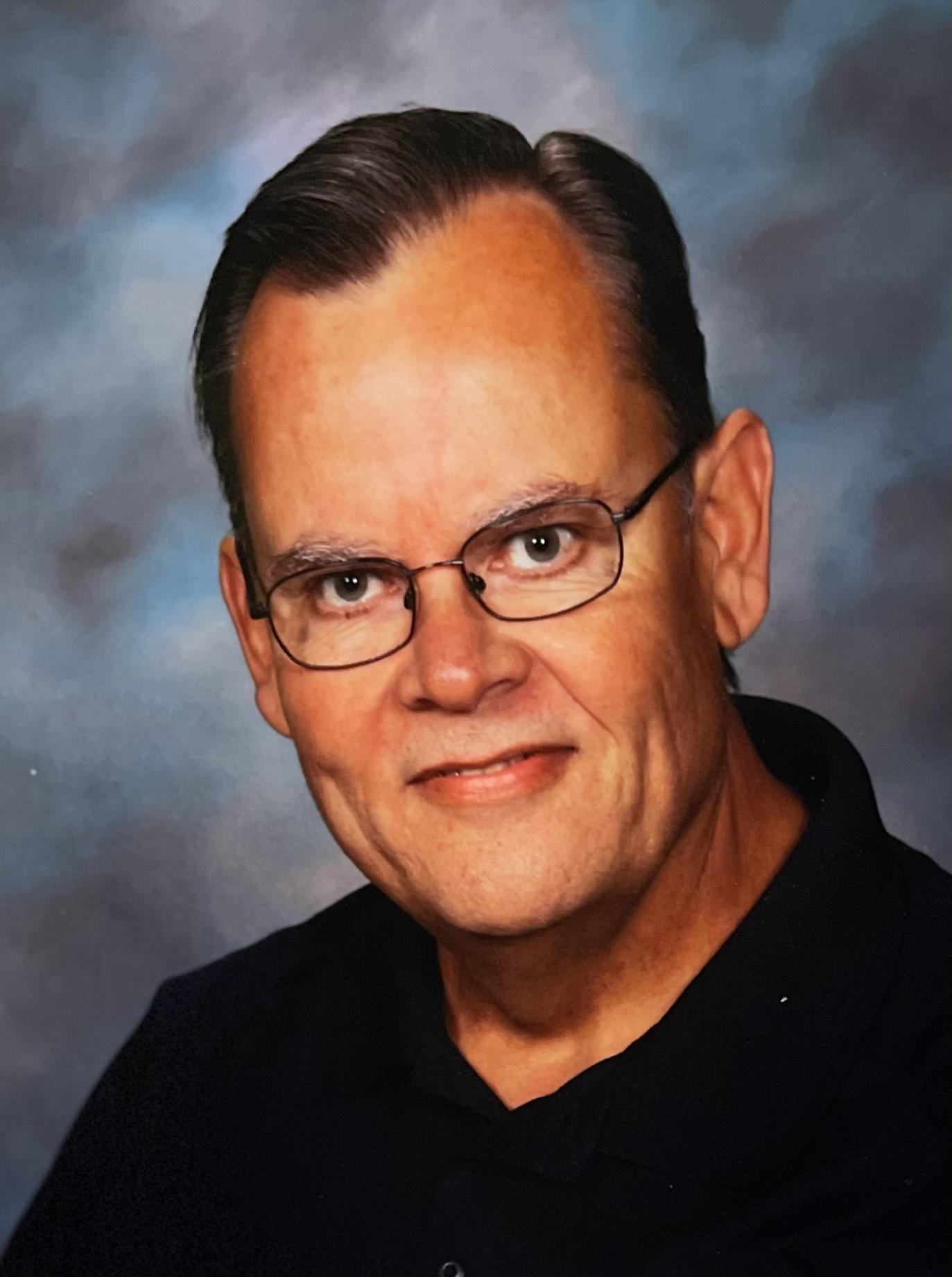 Danny Luke Dunnagan
11/15/1957 — 01/04/2023
New to Livestream? Watch the tutorial.
Danny Luke Dunnagan
Danny Luke Dunnagan, beloved husband, dad, anpa, brother, uncle, friend, and "Mr. D," was surrounded by family as he passed from his earthly life to his heavenly life on January 4, 2023. Danny faced his fourth and final cancer battle with the same commitment and determination as he faced everything else-his sense of humor did not fail, and he was telling jokes to anyone who would listen. He shared how much he loved his family, the immense joy his family and friends brought to him, and how his life was enriched by all. Of course, at the top of the list there was his deep faith in God.
Danny was born on November 15, 1957, to John and Pearline (Blazer) Dunnagan in Long Beach, CA. He joined three brothers, completing their family. As a young child, the family moved to Adna, WA, and Dan became a part of the Adna High School Class of 1975. This small group of students remains connected and supportive of each other to this day.
Danny and Robyn met in September 1976, were engaged the following month, and married in February 1977. During their years together they welcomed three children, experienced countless adventures, and looked forward to what opportunity might be coming next.
Prior to retiring in 2018, Danny enjoyed a diverse career path. He enjoyed a couple of businesses he owned and operated, savored numerous summers working in the fishing industry in Bristol Bay, and spent 20 years with the State of Washington Department of Transportation on Whidbey Island. During his time in Coupeville, Danny was actively involved supporting school activities and students. Danny had a passion for helping kids see and reach their potential. He encouraged kids to be their authentic selves. After leaving the WSDOT, he returned to college and completed his degree in education. Danny taught middle school math and science in the Pasco School District for many years, establishing life-long connections with students and colleagues.
Danny's most recent passion was in developing property purchased in Idaho. His goal was to create a place where family and friends could visit, enjoy all that nature offered, and find rest and relaxation from busy lives. Danny had a jovial perspective of life, unwavering faith in God, and amazing musical talent. He was a mainstay for family and friends, comic extraordinaire, and he poured his life into serving and helping others. Dan will be greatly missed.
Danny was preceded in death by his parents, John T. Dunnagan and Pearline (Blazer) Dunnagan.
Danny is survived by his wife, Robyn; son Keith Dunnagan (Meghan and grandsons Nathan and Wyatt); son Kyle Dunnagan (Nadina and grandson Cole); daughter Kandace Dunnagan Meinecke (William and grandsons Marcus and Liam); his three brothers Johnny Mac (Cynthia); Gary (Rhonda); Derrell (Sherry) and numerous nieces and nephews.
A private graveside service will be held at Einan's Sunset Garden to be followed by a Celebration of Life to be scheduled this spring.
In lieu of flowers, the family requests donations be made to the Pasco Education Foundation in support of the Danny Dunnagan Memorial Scholarship. Donations can be made by check and mailed to Pasco Education Foundation, PO Box 3162, Pasco WA 99301, or through their website at www.pascopride.com. Please include a note that the donation is in memory of Danny Dunnagan.
I can do all things through Christ who strengthens me. Philippians 4:13
To the Dunnagan Family –
Please accept my deepest condolences for your loss.
You and your family are in my thoughts as you grieve this loss.
I know your love will always continue, even though you are parted.
Dan was such an incredible person, no one can replace him.
Warmest regards and God Bless.
Robyn, I want to extend my condolences to you and your family. I didn't know you well; nor did I know your husband, but I now know why you left Coupeville for the Tri-Cities. And isn't it a blessing to know that you will see Danny, again, when you reach your real home!?!
I'm so very sorry to hear of Mr. D's passing. He was a wonderful teacher to my son and helped him thru some struggles years ago. He was always funny and welcoming! Fly high, Mr D. Your impact on students did not go unnoticed .
Good friend, sweet Christian brother.
Will see you in God's Kingdom or Heaven soon.
Thoughts and prayers to you and the family Robyn. Sorry to hear this.
Dan lived life fully on a daily bases with cheerful energy and humor and will be sorely misses..RIP my Friend..
To all that knew him, it was clear that Dan loved Jesus Christ by the way in which he deeply loved his dear wife Robyn, his family, and his friends. Dan reflected God's love, grace, and mercy to everyone around him through his winsome attitude toward life and toward others. Dan was a man you wanted to be with. His love of life, his vision for the possibilities, his wry wit, intelligence, and his care for others were his gifts to us. Our life is far better for having known him. Dan has 'fought the good fight, finished the race, kept the faith' (2 Timothy 4:7) and has completed the purposes God set forth for him here on earth – even if his departure seems too soon from our perspective. Heaven is now his home. We can rest in the assurance that through faith in Christ and the power of the Cross, we will see Dan again. In the meantime, though, we will all sorely miss Dan's presence here with us and pray that God will comfort us and heal our hearts in the days that lie ahead. Lord, be especially close to Robyn – Amen.
Love you Dan RIP AND LET GOD HAVE A COUPLE OF YOUR JOKES HE WILL LAUGH
Danny D was a tremendous smile and personality to be apart of our Math Team at McLoughlin. He was excellent to work with and always known for a great sense of humor. He was missed when he retired, and will always hold a spot in our hearts.
Uncle Dan your love and laughter will be missed by all who knew you. My pastor has always said it's not the length of life but the width that you live it that matters. Uncle Dan lived a wide life touching many lives while on this earth. His love for Christ was reflected by the joy in his heart. I miss you and look forward to hearing your laugh when I see you again.
I pray that God will strengthen and comfort the family during this time of mourning. I love you all!
He always made my days better, always put a smile on my face and always made me laugh. I love him so very much, my preciousUncle Dan. I will miss him tremendously
but I know I will see him in Heaven some day!! They are having a great party up there welcoming him Home
I am so sorry for your loss. I am here for you Kandace and family.
Gary, I am so sorry for your loss. On a brighter note, he won his battle. He's rejoicing with some pretty special people up there! Love you, Gary
I am so sorry to hear this news. He will greatly missed. My prayers to the whole family.
What a beautiful life and legacy. Praying for Ribyn and the entire family. We love you.
Danny was like a big brother who loved to give me a hard time. I have so many special memories of us singing with his band. You will be missed, but your legacy lives on through your kids.
Dan was an authentic Jesus follower, a gifted musician, and an innovative guy. Back in 1989, he also got me my job at which I'm still employed.
My wife used his services as a DJ at a PTA dance she organized, and he was a smashing hit. I have a hundred memories of Dan., and we will miss him.