FIND AN OBITUARY
Service information is posted on our website only with approval from the family.
If you are seeking information not listed below, please contact us.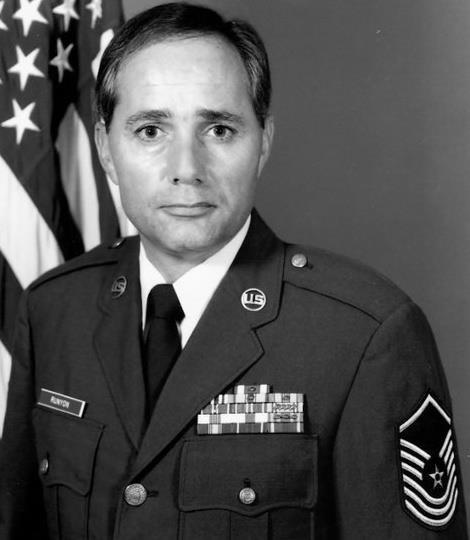 Larry Runyon
10/27/1946 — 01/18/2023
From Richland, WA
Watch Service
Watch Graveside Service
New to Livestream? Watch the tutorial.
Celebration of Life for Larry
Starts:
Fri, April 7, 2023, 1:00 pm
Ends:
Fri, April 7, 2023, 3:00 pm
Larry Runyon
After a 15 year long and courageous battle with idiopathic pulmonary fibrosis, Larry Runyon, 76, passed away on January 18, 2023, at Chaplaincy Hospice House in Kennewick, WA. At his side were his wife and daughter who held his hands as he passed away. His death leaves a huge void in the lives of all who knew him and loved him, and he will be forever missed.
Larry was born in 1946 in Guatemala City, Guatemala, Central America, to Thomas Runyon and Marta Meza-Padilla. The family moved to Kentucky, his father's home, shortly after his birth, and in 1955 they moved to San Bernardino, CA where Larry graduated from Pacific High School in 1964. He went on to earn a bachelors degree from University of Nebraska-Omaha in 1977.
Larry started working for the Santa Fe Railroad as a switchman/brakeman directly after high school graduation but after 18 months he entered the Air Force in January 1966. His first assignment after tech training was at Castle AFB, CA where he crewed KC-135 aircraft. He left the Air Force for a few years then reenlisted in 1972 and remained until his retirement in 1990, retiring as a Senior Master Sergeant E-8. In 1979 Larry changed his career path and was selected to attend the Air Force Office of Special Investigations Academy and in June 1979 was sworn in as a special agent. As a rookie agent he investigated criminal cases, but in 1983 he cross trained over to counterintelligence and counterespionage casework and that became his passion. Larry loved CI/CE work and had many interesting cases over the years. After he retired from the Air Force, he went on to do the same type of work for the Battelle Pacific Northwest National Laboratory in Richland, WA finishing in 2009 as the Deputy Senior Counterintelligence Officer for the Office of Counterintelligence at PNNL. He had to stop working because of his illness and he often said that if not for that he would never have retired.
Larry is survived by his wife of 55 years – Cheryl – who is the love of his life. They met senior year of high school, graduated together, fell in love and married in 1967, raised their family, and lived happily ever after. Since his wife grew up in the Air Force and loved the life, she happily followed him from base to base – including Davis Monthan AFB, AZ, Offutt AFB, NE, Hickam AFB, HI, Ankara, Turkey, and Andrews AFB, MD. He is also survived by his daughter Shannon Toranzo (Mario) of Pasco, WA; son James S. Runyon (Michelle Clark) of Bellingham, WA; and daughter Kate Garn (Justin) of Saratoga Springs, UT. In addition, he is survived by his grandchildren Tyler Ann, Gabriel, Nolan, Frazier, Martalicia, Briggs, and Fiorella; step grandchildren Amelia, Tarot, Kira and Abby; great grandson Lennon, and soon to be born great granddaughter Luciana; his brothers John Runyon and Jim Runyon, and his sister JoAnn Harryman.
Larry loved playing golf and got his first hole in one on August 12, 2013, at the Par 3 in Pasco, while wearing his oxygen cannula and pulling his oxygen tank on the course. He always said the day he couldn't play golf anymore was when we should worry. He played golf until 2020. When the kids were growing up Larry was active in coaching their various baseball and softball teams. He also loved jumping from the cliffs at Waimea Bay on the north shore of Oahu. He did that many times in the seven years of living in Hawaii. Most of all Larry loved Cheryl, his kids and grandkids, extended family, and just life in general. There was nothing he enjoyed more that spending time doing things with the family. He was a genuinely kind man, a good man, and an honorable man, he loved to laugh, and he was all about besos y abrazos.
Larry is preceded in death by his father Tom Runyon and his mother Marta Runyon, as well as his father-in-law James Skipton.
We want to thank Larry's pulmonary doctor, Dr. Jasdip Matharu and his staff at Lourdes Medical Center, Pasco, WA for the excellent care and all the kindnesses shown us over the years. We'd also like to thank our hospice team at The Chaplaincy as well as the nursing staff at the hospice house. Their compassion and patience meant the world to us as we dealt with Larry's final days.
The celebration of life for Larry will be held on April 7, 2023 at 1:00 p.m. to 3:00 p.m. at Einan's Sunset Gardens Event Center.
Memorial donations can be made in Larry's memory to The Pulmonary Fibrosis Foundation, 230 East Ohio Street, Suite 500, Chicago, Illinois 60611 (pulmonaryfibrosis.org), The Gary Sinise Foundation, P.O. Box 40726, Nashville, TN 37204. (garysinisefoundation.org), or The Chaplaincy Health Care, 1480 Fowler St., Richland, WA 99352 (chaplaincyhealthcare.org)
Rest In Peace, John and I, Held you in high esteem. and enjoyed the friendship.
You will be missed, but not forgotten. . You and Cheryl have raised a wonderful
family, and you will live on through them .
Rest easy Larry.
May the lord bless you with peace in knowing that Larry is dancing and singing with the angels..You had a love that people pray for all their lives and can never be broken..Until you see each other again listen for his whisper..
To Cheryl and children, I had the pleasure of meeting Larry in a Junior High class many years ago. I was new to the school and didn't know anyone. Larry came up to me and introduced himself to me and told me my last name was the same as his mother's maiden name. I was so shy and felt awkward that I laughed and said "really?" and quietly walked away. That one little act made me feel accepted. He made me feel so welcomed and since he was so super good looking I was hoping to talk to him again. Well, after many years and joining FB, I started following Cheryl and Larry. I discovered a beautiful family and felt so connected to Larry again. I even got to talk to Larry again via telephone and immediately remembered his kind, loving and friendly attitude. Thanks Cheryl for arranging the call. My husband and Larry were in the same field in the Air Force and they had so much to share in experiences via the call. I am saddened to not be able to connect with him again, but feel privileged to have had another conversation with him and Cheryl. He is a gem and we all will miss this wonderful , wonderful person. My condolences to Cheryl and family.
On your way to "sky blue yonder"!!! Flyboys do rule!!!👍🇺🇸
Cheryl, No words can fully express the love and sympathy we feel for you and your family at Larry's passing. Larry was a good man. He will be missed. Our thoughts and prayers are with you.
My love for this patriot and MAN and sincere condolences to Cheryl cannot be expressed in words! Only know that she shall be again comforted in Larry's love for her when they renew Life together when He has planned this. Meanwhile, remembrances shall be your support. God bless you until reunited with your mate.
I was in Cheryl and Larry's Wedding many years ago. They were both so much in love and so very happy. We stayed friends for all these years but with all their traveling we keep in touch through emails and their wonderful Christmas letters we would get each year. I know Larry is breathing freely now. He was a true warrior and fought hard. To Cheryl and Family I'm so sorry for your loss. Keep all those special memories close to your heart and know that Larry is always with you. Blessings to all of you.
I'm going to miss our talks, although short at times but solid in content, I enjoyed our time that we had, wish we had more time, I would like to have had the chance at camping with you guys, it was a joy to know you and an honor to to call you friend
Rest in peace my friend
Rest in peace, my brother in arms.
I knew Larry through Cheryl the last 10 + years. Although I didn't spend time with Larry, through Cheryl I witnessed really true love. I haven't come across a couple more devoted than Larry and Cheryl along with their sincere dedication to their children and grandchildren . My thoughts and prayers are always with you. This side of life and beyond.
Cheryl,
My deepest sympathies to you and your extended family. Larry was an amazing person. I feel privileged to have worked alongside him and honored to have known him as a friend for more than twenty years.
The memory of him — and his loving kindness — is such a blessing!
Marilyn and Glenna
Cheryl , I am sending a ton of hugs to you and your family. Larry was a warrior and he fought hard to keep life as normal as possible. He was an amazing husband, Dad and friend. He is running and playing golf without oxygen. He can breathe He is near you ❤️❤️
My George spent hours on the phone with Larry in their later years. I imagine they are still talking, wherever they may be
I'm fortunate to have known both Larry and his wife Cheryl from the very beginning of their love story. He will be truly missed by all who knew him. May he RIP.
Dear Cheryl and children..we share in the great loss of Larry, a great person in his personal life, in the military and as a younger cousin. Our physical meetings were few, one when Tia Martita had pancreatic surgery, and at the Las Vegas gathering arranged by my brother Alfonso Portillo. We were close friends of Tia Martita with frequent lunch outings. She updated us on the doings of her children .She was very proud of them all but Larry and his family were upper-most in her conversation especially Shannon and then Martalicia, her namesake.
We extend our condolences to you and to his siblings, may he rest in peace and know of all the loved ones who will miss him, until we meet again.
My condolences. I met Cheryl at Tachikawa AFB during our high school years. Fifty years or so later, I had the great pleasure of a seaside luncheon with Cheryl and Larry in Oceanside, CA. I won't be forgetting that event. I believe that the 55 years of marriage and their extended family says it all. The memories and photographs will keep it going. Their family is blessed.
My sincerest condolences to the Runyon family. Larry was an exceptional role model to how a husband and a father should love and honor his family. My heart goes out to you all.
I am saddened to learn of Larry's passing such a wonderful person who lived his life well I met Larry when we were neighbors and became friends in the fifth grade my deepest sympathy to Cheryl and family Larry is now at peace after a very difficult 15 years.
Hope you find comfort in knowing that your friends care very much
Evey Kincaid Dowell
I was saddened to hear that Larry passed away. He was an amazing person and led a very remarkable life. Jim and I were honored to have known Larry and to have worked with him for many years. Someone who shared so much in life with you, will forever be a part of you. My thoughts are with you and your family.
Cheryl and your family lost someone whose kindness and uneaualed spiriit can not be replaced.
I worked with Larry in the late 80's and early 90'a. He wascalways honest, direct, his patroitism was always. Apparent.
He will be mised by not just family. I feel gateful for the strange circumstances that brought us together last year. One of the highlights of my life.
Bless you and ypur family. I wish I could attend, but my own heath issues will not allow me to attend.
Best wishes and condolences. Joe and Harriet Chamberlain
My prayers to all of you.
He's in the arms of God.
So sorry for your loss. Our deepest sympathies and love go out to you and your family x💜💙
Diane & Erin Vivian (New Zealand) send our sincerest sympathy to Larry's whanau (family) What a wonderful life with a wonderful woman (Cheryl) Larry you will be missed so much. Cheryl kia kaha (stay strong). All our love.
Sending my love and condolences to the whole family. What a blessed and full life Larry had.
I only had the privilege of knowing Larry for about seven years, but in that short time, he became very special to me and my husband, Boris. Larry and Boris have known each other for many years and reconnected when we moved to Tri-Cities. He was truly a special man and will definitely be missed.♥️
Cheryl and family,
My deepest condolences to your family. I had the privilege to work with Larry. I enjoyed working with Larry.
I will keep your family in my prayers.
Cheryl,
May you always cherish your time here on earth you had with Larry. He will always be with you whispering in the winds until you meet again when he's there at those pearly gates to once again carry you thru the threshold.
Love, prayers, and hugs Always.
Larry was an amazing man, as shared by those who who loved him—his legacy is immense, and he will be deeply missed.
I didn't know Larry and Cheryl personally in school, but we graduated from the same huge high school in San Bernardino, 1964. I've had the joy of getting to know them through lovely Facebook posts, and have been tremendously inspired by this family's love and devotion.
Larry Runyon breathe easy. Your beautiful family will miss you but oh what wonderful memories they hold close to their heart.
Cheryl is the best and your children will take care of her.
You were a great friend and neighbor –
Sam and Barbara Hodges
I met Larry a couple times at Cheryl's high school reunions. Did not know him well but followed he and his family adventures via Facebook. The love between him, Cheryl and their many family members shone through. His illness was not easy for him or his family, but he never let that stop him from enjoying life and his family. Bless you, Larry, and enjoy those deep breaths you are taking. May your family feel your love still surrounding them.