FIND AN OBITUARY
Service information is posted on our website only with approval from the family.
If you are seeking information not listed below, please contact us.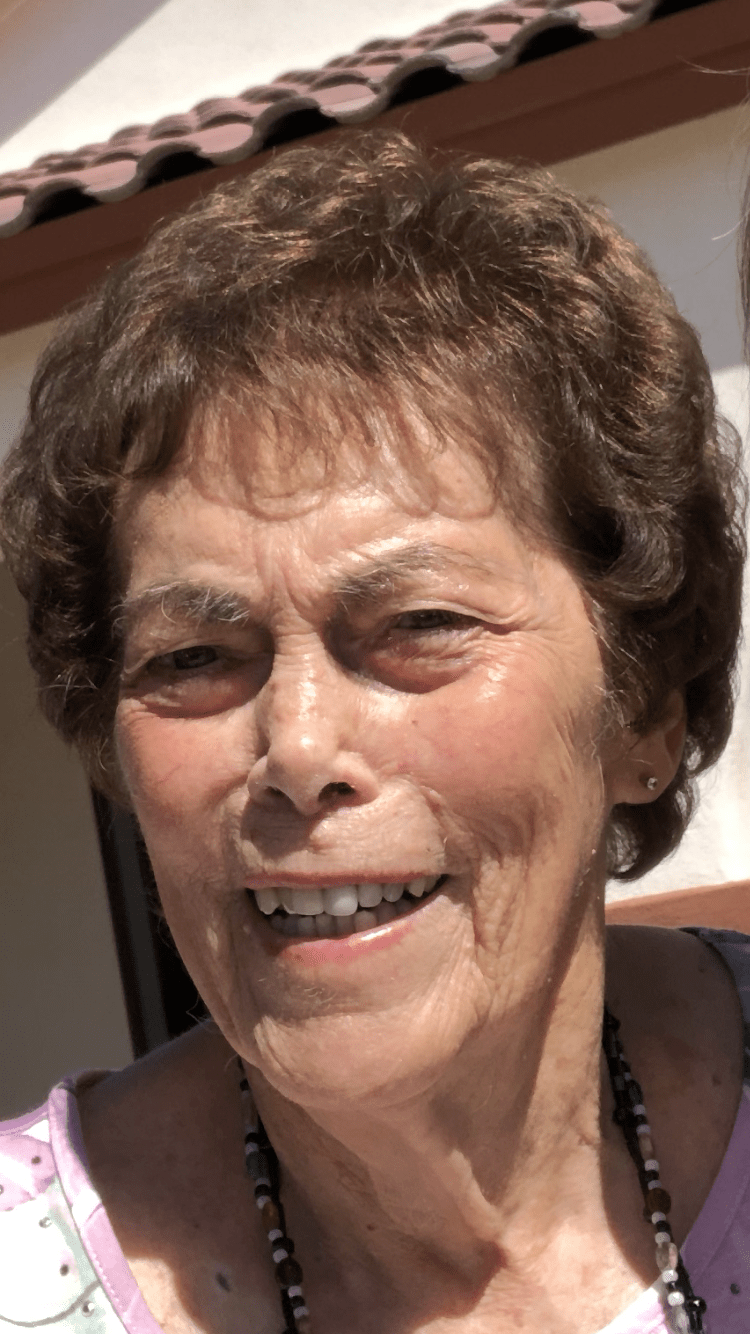 Beverly Gedde
10/31/1927 — 02/23/2023
From Yuma, AZ | Born in Blair, NE
Beverly Gedde
Beverly Gedde (Sanden) was born on October 31, 1927 to Arthur and Ida Sanden in Blair, Nebraska.  At the age of four, because of the Depression, her family moved to Lake Mills, Iowa where her father worked as a chemist in the canning factories.  In the second grade, her family moved to Emmons, Minnesota when her father got a job teaching music and science.
In third grade, her family moved to Baudette, Minnesota, a place known for some of the coldest temperatures in the 48 contiguous states.  One of her fondest memories occurred during a winter in which the temperatures were so cold and the ice was so thick that she, her sister, and brother would skate down the river five miles to Canada to see a movie on a Saturday afternoon.
She learned to play the oboe in fifth grade and later held her first paying job pasting meat and sugar stamps in the booklets for rations for 25 cents an hour.  In seventh grade she sewed her first garment,  which would ultimately be a skill she would impart  to hundreds of children when she became a teacher in the years ahead.
In the beginning of her 10th grade year, her father got a new job teaching chemistry and biology at Concordia College in Moorhead, Minnesota.  During her high school years she worked at the soda fountain at a local drug store, played in the band, and sang in the choir at Moorhead High School graduating in 1946.
Since Concordia was just down the street from her house, she began her course work there for a Bachelor's degree in Home Economics and Science. As a member of the famed Concordia Choir, she was privileged to take a number of tours including a trip to Norway funded by Nordmanns Forbundet, as a thank-you to America for the Marshall Plan after WWII.  During her senior year singing soprano she met her future husband, a freshman tenor, Palmer Gedde.
After graduation, she taught for 3 years  in Lake Park, Minnesota while Palmer finished his course work at Concordia. On June 1st, 1953, the same day Palmer graduated from college, they were married at Trinity Lutheran Church in Moorhead just down the street from the college.
While Palmer attended Luther Seminary, Beverly taught school and cared for their daughters, Terri  and Jacki.  During those years, they would also manage LutherCrest Bible Camp in Alexandria Minnesota and serve an internship in Livingston, Montana.
After graduation from seminary, the Geddes headed to Bonners Ferry, Idaho.  There Bev taught high school while Palmer was the pastor of Trinity Lutheran Church.  Son, Peter, was added to the family during this time.
In 1961, Palmer and Beverly were called to start a mission congregation in Missoula, Montana, for the Lutheran Church. During their years there, Beverly taught middle  grades home economics and special education.
In 1970, Beverly and Palmer moved to Richland, Washington, where Palmer would be the senior pastor of Richland Lutheran Church.  Beverly first worked at a fabric store then spent years teaching junior high and high school science and home economics for the Richland School District, retiring in 1989.  During their time in Richland, Beverly also developed a passion for ringing bells in the church bell choir.
When Palmer retired in 1991, they moved to Lake Limerick in Shelton, Washington.  While members of Faith Lutheran in Shelton, Beverly enjoyed directing the newly formed bell choir and quilting with the other church women.  Their lake place became a base camp for many wonderful family and friend visits as well as home in between "interim" calls to Alaska, Colorado, and back to Idaho.
In their retirement years, Beverly and Palmer also fell in love with the desert of the American Southwest, visiting a number of spots in Arizona and ultimately settling in Yuma, Arizona.  There, Beverly ministered by serving on the church council, and singing in the choir, purchasing  and playing bells in the bell choir,  and serving as a Christ Care leader.
Beverly and Palmer loved to travel by motorcycle, boat and car.  Their travels took them to many of the states in the U.S. as well as Mexico, the Caribbean, Europe and the Holy Land.
Beverly loved to sing, sew, bake and cook.  She was an avid sports fan, especially enjoying the Mariners, Seahawks, and managing her fantasy football team!
Beverly loved her husband, Palmer, her family and friends.  Most of all, Beverly loved Jesus and desired to be an example every day of the love God has for her.
She was dearly loved by many. Beverly's kindness and love served as a light to all she came in contact with.
She was preceded in death by her husband of 57 years, Palmer (2010).  She is survived by her children; Terri Gedde Butler, Jacki Petersen, and Peter Gedde, their spouses, her grandchildren and great grandchildren.
Internment will be at Sunset Memorial Gardens in Richland, Washington.
My condolences to the family and friends of Beverly Gedde.
Mrs Gedde was firm, yet kind. I quickly observed from being one of her students at Hanford, she ran a tight ship! All students were treated equally. I looked forward to my cooking class with her, especially on Fridays, when I was thrilled to be able to put what she had tought me that week, to the test! So much fun to be able to prepare and eat food in class! I still have a few basic papers and recipes from her class because they have proven useful, time and time again.
Her obituary is insightful and inspirational. I appreciate being able to see a side of my teacher, that was not visible to me in my youth, due to being nigeve and unacquainted with life beyond my own experiences.
She is remarkable. Really.
I feel fortunate to have had her for a teacher.
God Speed in your healing.
May you find peace and comfort knowing others share in your grief.
Most sincerely,
Lori Pappas Saueressig
HHS graduate 1981
Our condolences to all of you in Bev;s family. Erv and I enjoyed many years of service with your mom and dad at Richland Lutheran. You have our support and love. Erv and LaVonne Johnson
We feel blessed to have known Bev and Palmer while they were at RLC. Bev had many talents and gifts. She was an encourager. She had us write our own Psalms:
Lord have mercy on us, help us in our grief.
Help us know death loses its sting, with your gift on the cross.
Your love endures forever, for this we raise our thanks.
May we walk joyfully and peacefully in your presence, now and evermore.
In loving memory, Jerry and Margaret Dagle
Mrs. Gedde was so kind to all of us high schoolers (years ago) who sang in the church choir and would invade her home for get-togethers. She was a talented and lovely woman, with a beautiful spirit. My prayers go to the family.
Bev was a wonderful friend and colleague at Hanford High School. Our classrooms were near each other so we got to visit often. I also got to see her at church on Sundays. Bev was such a happy and cheerful person. She always had a smile on her face and a kind word to everyone she met. I am so glad we got to visit her in Yuma in July 2021. My thoughts are with her family. She will be missed.