FIND AN OBITUARY
Service information is posted on our website only with approval from the family.
If you are seeking information not listed below, please contact us.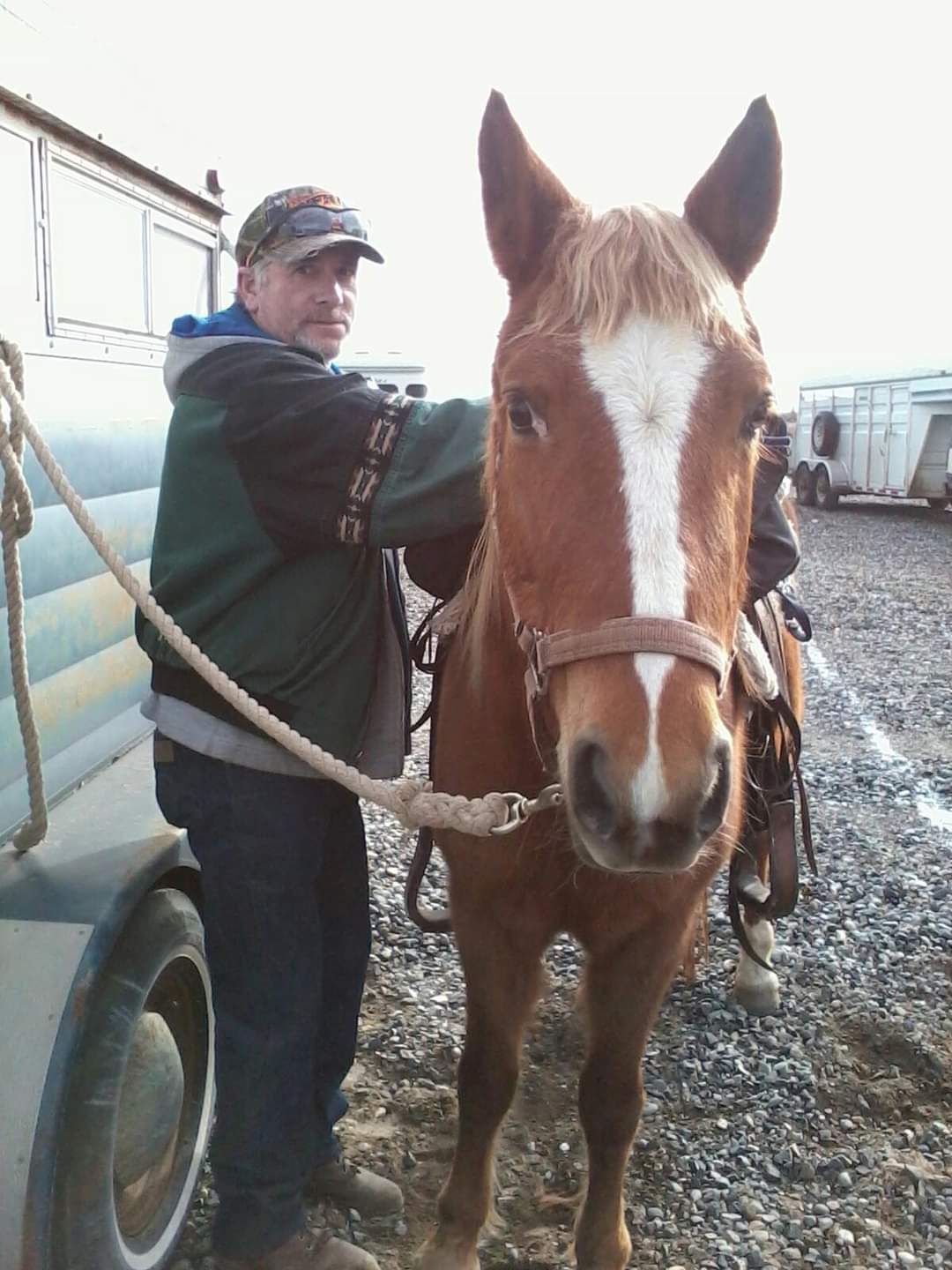 Kai Nielsen
04/27/1962 — 02/04/2023
From West Richland, WA
Watch Service
New to Livestream? Watch the tutorial.
Kai Nielsen
WEST RICHLAND – Kai Nielsen 60, died unexpectedly February 4, 2023, at Kadlec/Providence Medical Center in Richland, WA. He was born April 27, 1962, the son of Robert L. Nielsen and June M. (Putnam) Nielsen.
Kai graduated from Richland High School (FNA Columbia High School), Class of 1980. He then attended Columbia Basin College where he studied Carpentry (1981-83).
Kai worked for Albertson's in Richland for over 40 years. He jokingly called himself a "box boy," but worked in various positions over those 40 years. Kai was well-loved by fellow employees and customers alike for his sunny personality and upbeat attitude.
Kai had many hobbles. He had a passion for life that showed through in everything he did; people were drawn to him. He loved to talk about anything having to do with outdoor adventures, fishing. hunting. golf, travel, boating. horses…you name it, he would love to talk about it, and he was sincere.
Fishing was his passion. Salmon, walleye, it didn't matter if he was on the water fishing. he was content. He was the one who always brought the smoked salmon dip to all the potluck parties. He also loved to hunt, hike, and camp. He was so excited for spring and planned camping trips.
He loved his Labrador Retrievers and always had one or two by his side. His girls, Emily, and her daughter Saige will be well loved by friends as was promised to Kai. We got you brother.
Horses came a bit later into his life, and that opened a whole new world of outdoor fun and friends. He scrimped and saved along, with a couple of other friends, in order to keep their horses. Those two friends became lifelong pals. He spent many hours in the saddle going places on horseback that he would never have dreamed of; scout trips to the Wallowa's, trail rides into Idaho, Montana and the Smokey Mountains of Australia, and tons of runs through the deserts around the Tri-Cities.
Kai really wanted to travel the world. He had so many plans (Kai, that trip to Costa Rica is still on the table for 2024. You will be with us in spirit).
A bunch of us would travel yearly to Las Vegas with his mom, June, and meet up with his extended family. A three-week trip to Australia to attend and participate in the World Champion Jet Boat Races was a trip of a lifetime. There were several family cruises, and he traveled frequently to Alaska. On one memorable trip to Alaska, he was baptized by a very special friend, Bobble Lewis who he met through mutual friends Mick and Lou Killion. He loved that trip.
Kai ls predeceased by his father, Robert; mother, June; and half-brother Rob Nielsen Survivors include Kai's "other mom" stepmom, Elaine Nielsen, sister-in-law Kate Nielsen and granddaughter Marissa Ireland. Also, his dearly loved Aunt Nancy & Uncle Dean along with their children, Steve (Kelli & Erin), Scott (Sylvia & Zack); his Uncle Gene (Bobbie) and their children Julie, Mike, and Mark; his Uncle Bill (Linda) and their children Kelly, Kim, Alex, and Jennifer.
It is so very hard to capture what a dynamic and charismatic person Kai was, such a kind and generous soul. So fun loving and almost childlike is his wonder of the world. His love of life and people will be greatly missed by those who knew him. Everyone has stories and we hope you will join us and share them at his CELEBRATION OF LIFE at Einan's Sunset Garden's Event Center on Sunday. March 12, 2023, from 2pm – 6pm, located at 915 Bypass Highway, Richland, WA.
Rest in Peace, Kai.
An amazing soul. Accepting of everyone. God bless you, Kai.
We were very sad to read of Kai's passing. We knew June from Bomber games and the booster club.
Kai was an extremely nice guy. He helped our oldest get a job at Albertson when Greg was in high school. So our sons enjoyed being around Kai also. We know he was a great son to his Mom.
I've known Kai since the 1970's when his Mom and I served on the Bomber Booster board. I will always cherish those days. Penny and I always enjoyed our short visits with Kai when we shopped at Albertsons. I know that Kai's passing has left a huge hole in many peoples lives. He will be missed.
Will Miss Kai. He was a good student at CBC had a great attitude and was always a person that was neat to be around. Love to kid at Albertsons and was always great to talk with. Will miss his personality. Have a safe trip home will be looking forward to seeing you up there
Kai was our friend and neighbor and above all an amazing person. He will be missed dearly by our family and our German Shepherds.
My families thoughts and prayers to you Kia. You were part of our family and we will miss you my friend.
I'm so broken hearted. I was close friends with Kai the last few years. He spent Christmas with my family 2021. And Father's Day with my family 2022. My family loved him. Such a good guy. He will be missed so much.
Very sorry to hear of Kai's passing! His mother and my mother were close friends! June Nielsen and my mother Carol Miller were HUGE RICHLAND BOMBER fans!! I played basketball with and against Kai and he was a nice young man!!
Steve Miller
1978 Bomber
Kai will be missed by all. He was an amazing person and friend.