FIND AN OBITUARY
Service information is posted on our website only with approval from the family.
If you are seeking information not listed below, please contact us.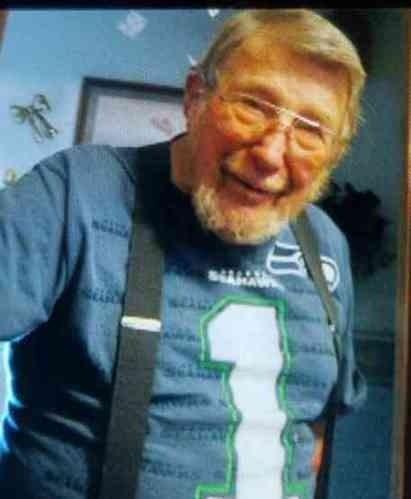 Leroy Dale Gamble
09/06/1935 — 02/18/2023
Born in Pullman, WA
Celebration of Life
Starts:
Sat, April 22, 2023, 1:00 pm
Ends:
Sat, April 22, 2023, 3:00 pm
Reception
Starts:
Sat, April 22, 2023, 3:00 pm
Ends:
Sat, April 22, 2023, 5:00 pm
Leroy Dale Gamble
Leroy Dale Gamble (September 6, 1935 – February 18, 2023)
Leroy was born on September 6, 1935 in Pullman, Washington to Marvin Dale and Ann Gamble.  He was raised primarily in the Pullman area, along with his younger brother Marvin Lavern (deceased 2023) and sister Sharron.
I do not know much about his younger years, but I do remember him telling me about his love of cars and driving.  He used to race a Rambler station wagon on the Lewiston Grade and held top time for many years.
In December 1953, Leroy joined the Navy. During his time in the Navy, Leroy served on several nuclear submarines: USS Pickaway, USS Rasher, U.S.S Webster, U.S.S John Hale, U.S.S Theodor Roosevelt and finally the U.S.S. John Adams which he retired from on December 15, 1976.  While in the Navy, Leroy was trained as a radarman then Nuclear Trained Electronics Technician. He aslo taught at Nuclear Power School at the Mare Island Nuclear Power School in Vallejo, CA and at FMB Training Center on Ford Island, Pearl City, HI.
In 1958 Leroy married Janet (deceased 2013) they had 2 children, Marvin Anthony (deseased 2013) and KarenLynn.  Leroy and Janet had 2 grandchildren: Kasey and Natasha.
As Leroy continued his service in the Navy – he was stationed at Holy Lock in Scotland where he met his second wife Mary McCormack.  They were married on April 22, 1963, they remained married until the day of his death, February, 18, 2023 (almost 60 years).  Leroy and Mary had 4 daughters, Mary Ellen, Tillie, Flora Ann, Heather Lee.  Leroy and Mary have 4 grandchildren: Kendra Dale, Nykkol Owen, Michelle and Klint and 4 great grandchildren: Kira, Kayden, Mathew and Elizabeth.
During that time Leroy purchased a 1959 Porsche Convertible D.  Leroy drove that car across country several times, he used to tell great stories about those trips.  As the family grew, he had to sell the Porsche and they purchased a Volkswagen Micro bus which was central to our lives as we were stationed around the country (California – South Carolina- Virginia – Hawaii – Maine – South Carolina (again) and finally to Washington state).
While they owned the Porsche, Leroy and Mary participated in driving events such as tours and gymkata's.
With their Volkswagen Micro bus, the family did many camping trips on the beaches in Hawaii, the mountains in Maine and they even drove from Maine to Pullman, WA to Alturas, CA then back to Maine with all 4 daughters and Mary's parents from Scotland.  What a trip that was.
In 1977, as did many retired Navy personal, Leroy went to work at the Fast Flux Test Facility (FFTF) at Hanford. He was an instrument specialist and also designed the preventative maintenance system for the facility.
Leroy was involved with the Girl Scouts of America for about 40 years, he was granted lifetime member status. With the GSA he mostly enjoyed the time at Camp Wooten taking the girls on hikes and generally working around the camp.
Many teenagers in the area knew Leroy (Pa) from him driving them to concerts all over Washington.  He would drive to the concert, nap in the car while the kids were at the concert then drive back so he could go to work and the kids could go to school.
Leroy enjoyed working with his hands, be it building TV's, radio's and other electronic things, he loved to work on cars and made toys for his grandkids.  He was the fix it man, anything that was broken you take it to Pa and he could fix it.
In 1991, Leroy joined the Coast Guard Auxiliary where he served as Flotilla Commander, several computer systems positions, Search & Rescue Instructor, Navigation Verifier, Vessel Examiner.  He was an active member of the Coast Guard Auxiliary until his death.
In 1984 his first granddaughter Kendra was born, followed in the next few years by Nykkol, Michelle and Klint.  Leroy loved spending time with his grand kids, teaching them to ride bikes, fish and so many other things. With these grandkids he became Pa to another generation of kids in the Richland area.
In 1995 Leroy left Hanford and started doing heavy haul trucking from 1996-2000.
In 2006 Leroy was the captain on the river cruise boat, where the Porsche club held a couple dinners with him as the captain.
2008 Leroy and Mary became great grandparents, starting with Kira and followed by Kayden, Mathew and Elizabeth.
In 2010 Leroy finally got another Porsche a red 944.  He insisted on having the 944 so that he had room to put all of his Coast Guard and boating equipment in it.  He loved driving that car wherever he could, lots of trips up the back roads of Washington to see his brother Marv and just for the joy of driving.  He attended several drives with the Porsche club.
You would have thought that by this point he would have fully retired, but he did not, he continued to work with the Coast Guard.
In the last 10 years of Leroy's life, he did not give up on fixing things.  He rebuilt his Bass Buggy (boat), was there to assist anytime work was being done on either his Porsche or any of their other vehicles and he was still "Pa the fix it guy".   And he still enjoyed going for a nice long drive for no real purpose other than to drive and enjoy.  He became interested in Ancestry and did lots of research on his family and Mary's.
He was a great husband, father, grandfather and friend to anyone he met.
Leroy will be greatly missed by all who's lives he touched in his long adventurous life.