FIND AN OBITUARY
Service information is posted on our website only with approval from the family.
If you are seeking information not listed below, please contact us.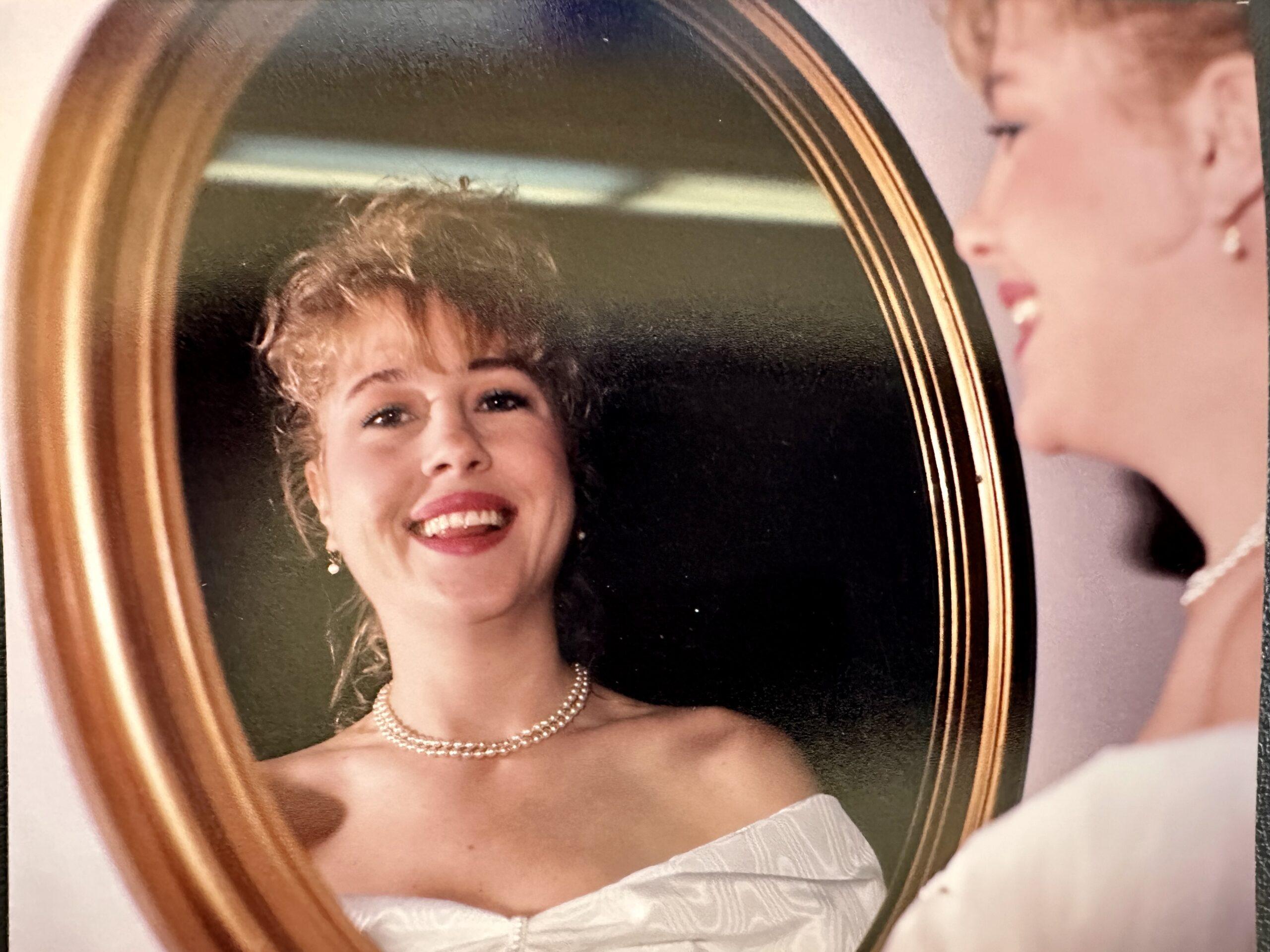 Mary Kathleen Davis-Vargo
08/10/1969 — 02/20/2023
Watch Service
Watch Viewing Service
Watch Graveside Service
New to Livestream? Watch the tutorial.
Viewing
Starts:
Tue, February 28, 2023, 12:00 pm
Ends:
Tue, February 28, 2023, 5:00 pm
Location:
Einan's At Sunset Funeral Home
915 Bypass Highway Bldg. H Richland, WA 99352
Rosary
Starts:
Wed, March 1, 2023, 4:00 pm
Ends:
Wed, March 1, 2023, 5:00 pm
Location:
Einan's At Sunset Funeral Home
915 Bypass Highway Bldg. H Richland, WA 99352
Mass
Starts:
Thu, March 2, 2023, 10:00 am
Ends:
Thu, March 2, 2023, 11:00 am
Interment
Starts:
Thu, March 2, 2023, 11:00 am
Ends:
Thu, March 2, 2023, 12:00 pm
Location:
Sunset Gardens
915 Bypass Highway, Richland, WA 99352

Reception
Starts:
Thu, March 2, 2023, 12:00 pm
Ends:
Thu, March 2, 2023, 2:00 pm
Mary Kathleen Davis-Vargo
Mary Kathleen Davis-Vargo
1969 – 2023
Mary Kathleen Davis-Vargo was born to George & Linda Vargo in Detroit, Michigan. She spent the summers of her youth as the middle child between her older sister Margie and younger sister Dawn.  Later came her twin brothers, Dan and Dave. The family first lived in Hamtramck, then Sterling Heights and eventually settled in Richland, Washington.
Mary was unique, and her vibrant personality told us this early on. She was playful and full of laughter and loved to swim with her sisters as a kid. Many hours were spent roller skating in the garage with Dawn listening to disco radio music from the 70s. But her greatest love was the pool. Mary showcased her outstanding talents in the swimming pool, soon becoming a Chanel Cat swimmer. She was exceptionally proficient at the butterfly, the most difficult of all the strokes. Once the family moved to Richland, WA, Mary became a prolific diver at the Indian Springs Swim Club where she aced gainers and doubles on the diving board. The diving board became her stage. Whenever Mary approached to dive, all heads turned. The pool was her happy place in the 80s, and the lifeguards became her best friends. With baby oil and a lounger, Mary spent most summer days at the pool just 200 yards from her home.
Mary was stunningly beautiful inside and out, making her someone hard not to be enamored with, including her life force energy. She was a powerhouse of energy and enthusiasm, and we loved that about her.
There was nothing Mary couldn't do skillfully with her hands. Quickly she mastered crochet, knitting, needlepoint, painting, and sewing.  She was a creative and colorful person. Mary was loving and caring and was known for her incredible cuisine and baking skills. She was often found in the kitchen whipping up something delicious and most certainly fattening. No calories were spared when Mary cooked; she was the "hostess with the mostess" and loved entertaining friends. This was Mary, and it was all effortless for her and made her a magnet for friends.
Mary's kind, open heart, and personality made her extremely popular in school. At Hanford High School, she became a cheerleader and did track in the spring. This was perfect for her as she was athletic, strong, and a great dancer. She graduated in 1987 and headed off to Eastern Washington University. While at college, she suffered an accident that changed the route of her life.
Mary became a hostess, waitress, and later bartender for many years at the Red Robin and The Gaslight Bar & Grill in Richland, where she quickly became manager. Her excellent customer care and people skills helped her excel in this field. She was a people person, an extrovert, and loved socializing. Mary was witty, quick, and fun, with a sharp intellect and tongue. Best to be on her good side. Never a dull moment when you were out with Mary. She brought flair and drama to everything. She was a star.
Mary married Gary Girard and had two beautiful children, Georgia and Jake. Georgia married and made Mary a Grandmother to two beautiful girls.
For 20 years Mary worked as a corrections officer at the Airway heights and Monroe Institutions.  She always stood up for the underdog and defended those seen as the underbelly of society.
She loved animals and rescued her beloved dog Chloe who she adored.
Mary had a close and personal bond with her mom, and they spent countless mother-daughter hours together on the phone and bonding in Linda's kitchen, cooking and laughing when Mary would come to visit.
This spiritual transition allows Mary to run and fly like the angel she played every year in the Christ the King school play. When we look to the stars, we will think and know you are hereby giving us the sign of love, light, and healing. You are by our side.
Mary, liberated from life's challenges, is now with her savior, Jesus Christ. She is free from sadness, pain, and suffering in heaven.  She now knows only joy, freedom, & love, for she is with her Creator.  Mary is Tinker Bell flying and moving in ways she couldn't live in her physical life.
Mary, we will miss your infectious bright light, colorful personality, and wild spirit!  Your beauty and energy will live on in your children and grandchildren.
Mary is survived by her daughter Georgia Bonin, and her two children Miley and Kaci, of Lake Elsinore, CA., and her son Jake Girard. Her parents, George and Linda Vargo of Richland, WA., and her siblings, Dawn Vargo, of Bellingham, WA. Daniel & wife Sarah Vargo of Richland WA, and David & wife Heather Vargo of Richland, WA.
She is preceded in death by sister Marjorie Harris & brother in law John Zachara.
In lieu of flowers, please send donations to the charity close to Mary's heart, the American Heart Association
My thoughts are with your family today.
The Good Lord surrounds you all with his love.
Mary was a dear friend in High School, and her spirit will be missed. Mary, I know you are here, I feel you in my heart.
I went to school with Mary at Hanford and she was confident in who she was and always the life of the party. Hard to believe that such a vibrant and energetic soul is gone so young. Rest in peace Mary – I'm sure you kicked in the gates to Heaven and made everyone take notice! Jeff Kophs
Mary is perfectly captured in this loving obituary. I spent lots of time with Mary in the 80's at Hanford High School. What a beautiful and joyful person she was! She had that smile, and always waiting and ready for the next fun thing. I'm so sorry you have lost her here, but you will indeed see her in the stars.