FIND AN OBITUARY
Service information is posted on our website only with approval from the family.
If you are seeking information not listed below, please contact us.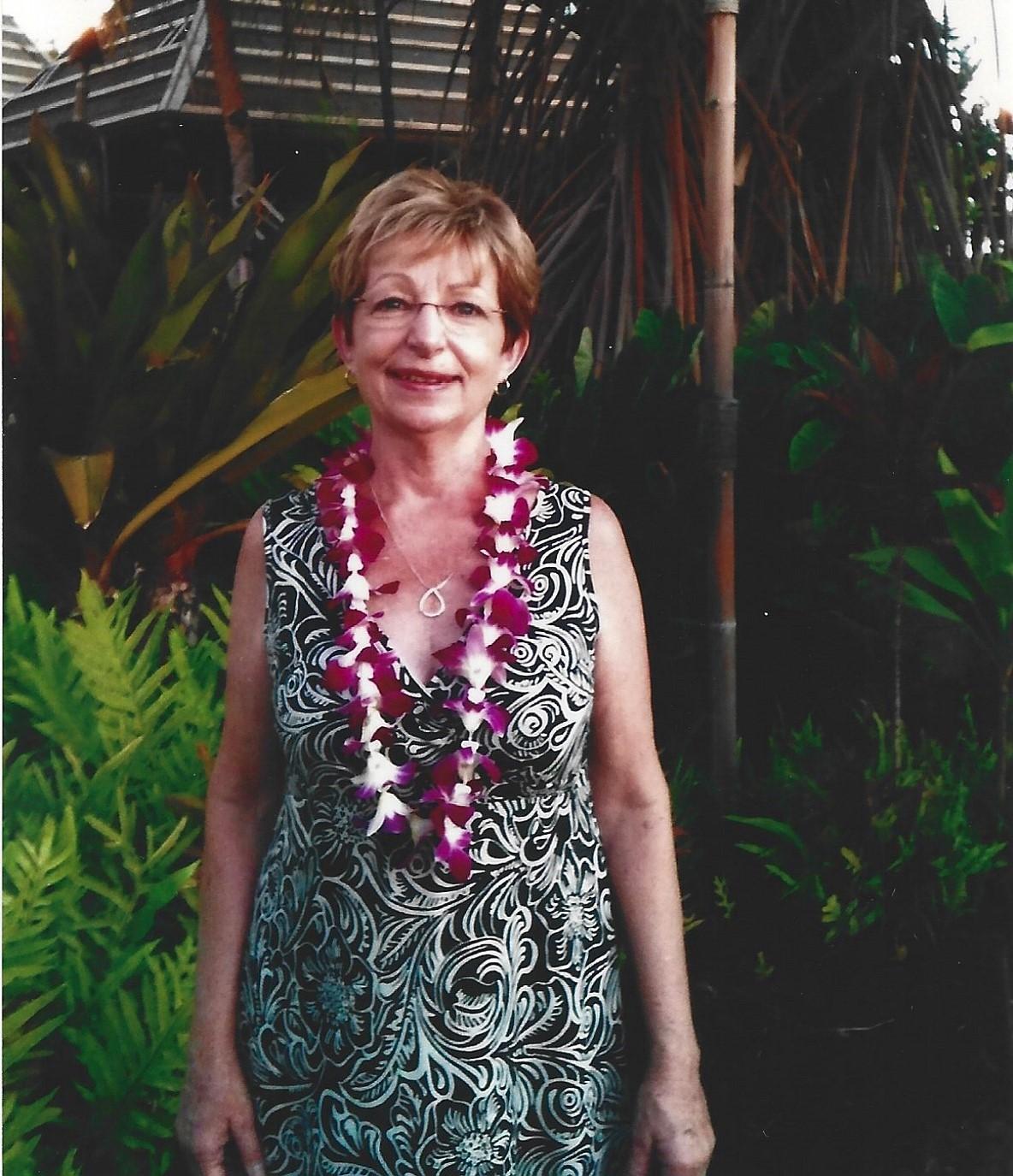 Patricia McMurrich
11/27/1948 — 02/03/2023
From West Richland, WA
Watch Service
Watch Graveside Service
New to Livestream? Watch the tutorial.
Celebration of Life
Starts:
Thu, February 23, 2023, 11:00 am
Ends:
Thu, February 23, 2023, 12:00 pm
Location:
Einan's At Sunset Funeral Home
915 Bypass Highway Bldg. H Richland, WA 99352
Graveside Service
Starts:
Thu, February 23, 2023, 12:00 pm
Ends:
Thu, February 23, 2023, 1:00 pm
Location:
Sunset Gardens
915 Bypass Highway, Richland, WA 99352

Patricia McMurrich
Patricia Ellen McMurrich, 74, passed away on February 3, 2023, in West Richland, WA.
Patricia Ellen McMurrich was born on November 27, 1948 in Milwaukee, WI, to Arthur and Margaret Greve.
Patricia graduated from St. Bernadine's High School in 1966 and went on to earn her Teacher's degree from Northern Arizona University. She began her teaching career in Escondido, California and continued teaching for more than 40 years until she retired from the San Bernardino School District. During that time she pursued her own education, earning multiple master degrees.
Patricia was best known for spending time with family or friends, baking, quilting, reading, chatting on the phone, volunteering, gardening, and her love for Riley
Patricia is survived by Jeff McMurrich – son, of West Richland, Scott McMurrich- son, of West Richland, Lisa Vines – daughter, of West Richland, Kari Pata – daughter, of Poulsbo and 14 grandchildren.
Patricia is preceded in death by Arthur Greve – father, Margaret Crawford – mother, and Les Crawford – step father.
The service for Ms. Patricia McMurrich will be held on Thursday, February 23, at 11:00 AM at Einan's at Sunset.
Donations can be made in honor/memory of Patricia McMurrich through CMTAusa.org which helps to support the research and education for those dealing with Charcot-Marie-Tooth.
Rest in peace Patti. Condolences to the family.
Our deepest sorrow to all family members and friends.
Patti and I met when she was teaching at Kendall Elementary School, and I was the counselor. We discovered we had many things in common- including quilting, reading all kinds of books, and reality TV. We spent many nights yelling at the TV, quilting (more laughing than sewing), book club (more laughing than discussing), game nights (laughing until our stomachs hurt) and eating!! Patti was my support when my sister lived with us, and throughout Liz's journey. It is hard to realize I will not be able to pick up the phone to share the latest in my life, or listen to the stories of her life and her children/grandchildren. We had a wonderful time recently, and I was blessed to see the love she had for her family- returned a thousand-fold! Patti modeled love and acceptance and it showed in her life. She will be missed, but not forgotten- there are too many 'Patti" stories ……
Love you my friend.
Aunt Patti, such an amazing person that is loved and missed by many. I'll always cherish her happiness and laughs while we were together. She accomplished so much and raised a great family! God bless her and my cousins.
I meet Patti literally in the middle of our cul-de-sac talking about musicals. This was the start of a beautiful friendship that included a number of wonderful adventures and stories about her family. I will miss my friend and our lively conversations. May she now soar on wings like eagles and find rest in the loving arms of Jesus. My condolences go out to her family.
Patti, you were such a good friend to everyone, and everyone loved you too. Thank you for your support in tough times and your friendship in good times. You will surly be missed.
To Patti's family. I am so sorry to learn of Patti's passing. She and I became friends at an early age, around 7 or 8. We were best friends growing up on Belle St. , spending every afternoon after school and weekends playing at her house or mine, and then life took us in different directions and we lost touch. 50 years later she reached out to me. And it was like no time had passed. She has always held a special place in my heart. She was so kind and had such a wonderful sense of humor. I hope it brings a little peace to all who loved her to know that there are so so many friends that will always cherish her.
I will truly miss my friend.. we had some fun times going to the Blues festival in San Diego.. Rest in peace Patti
Gayle Ricketts
Jerome, Idaho
Pasty was such a great lady. I will remember her sweet smile!
My condolences to her family.
Patti my beautiful friend who will be deeply missed.. may you rest your head on our lords lap and rest in peace.. until we meet again ❤️
Ellie Renteria
Palm Springs CA
My beautiful friend Patti.. you will be deeply missed but now you are resting your head on our lords lap. Until we meet again my true friend ❤️
You were the best teacher a student could ask for. You were the one teacher I would always come back to see even after I graduated. You will be missed.
Patti was such a remarkable woman in so many ways. My fond memories include working with her at Kendall Elementary for at least 20 years. She was a dedicated teacher and a wonderful friend. I looked forward to seeing her in the staff room where she often shared funny stories and humorous conversation. Her pride and joy was and always will be her FAMILY. I feel like I know each of them personally because she so often shared bits and pieces of their lives and then came the grandchildren. She was the proudest grandmother on the planet. I won't forget the time we met up in Maui for lunch when we found out we were both going to be there at the same time. We had such a good time! Patti fought hard with every fiber of her body, but the Lord saw that she needed to rest as he embraced her in his heavenly arms and said, job well done. You will be missed more than you ever know. I love you!
Thank you for being the best teacher I ever had and friend later in life. I'll miss you.
I will miss you dearly!! We went to school together for 12 yrs, then lost contact when I moved to NoCalif for college. Finding you again in 2001 for our first 8th grade class reunion meant a lot to me….and we've stayed in touch ever since. Our little reunions will never be the same w/o you, Patti. But I have the joy and assurance that we WILL see one another again in Heaven!! Much love from Patty Mangino Martin
We will miss that smile. May God hold you in the palm of his hand.
"Patti" was a remarkable and singular woman…Mother, Grandmother, Teaching Colleague, and Close Friend who guided the lives of almost a thousand Grade School Children through her classrooms and volunteer work helping other teachers complete evaluations on students. To know her was to see and feel her courage, integrity, unselfishness, and fortitude as a single mother raising four young children at times working two jobs. Throughout her life she gave many grateful others her help and advice when needed and served as a true and humble role model. She was more than a "teacher" but always a student during in her professional career continuing through graduate degrees and continually growing in wisdom. She was always most proud in life of her four children and 14 grandchildren. She leaves our hearts with a sadness, yet wonderful JOY for the blessing to have known and loved her.