FIND AN OBITUARY
Service information is posted on our website only with approval from the family.
If you are seeking information not listed below, please contact us.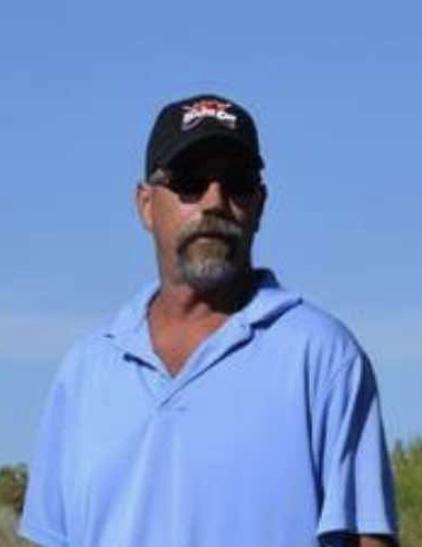 Daniel Shelton
07/10/1964 — 03/08/2023
Watch Service
New to Livestream? Watch the tutorial.
Daniel Shelton
On March 8, 2023, Daniel Eugene Shelton, passed away surrounded by family, at the young age of 58.
Dan was born on July 10, 1964, in Richland, WA, to Gerald Shelton and Neva Shelton. When his mother, Neva, passed away suddenly when Dan was 7 years old, he and his twin sister Lori, were granted another mother, Helen Smith. Helen gracefully stepped in with her children in tow and took care of the twins and their siblings like they were her own.
Dan graduated from Richland High (formally known as Col- High) in 1982. After high school, Dan took carpentry classes at CBC. He began his career in construction and worked for 30+ years as a master plasterer and foreman, spending most of his career working on countless projects throughout the Pacific North West.
Dan met the love of his life, Teri Wilson, in 1982, through her sister Brenda. Although Dan had planned to enlist in the military after high school, his plans quickly changed when he met Teri. She was instantly head over heels for Dan. When they first began dating, his laughter and the way he looked at her were what she loved the most about Dan. They had a love for each other that held strong for 38 years of marriage. Dan and Teri were married in August of 1984 and together they began their little family with 2 children, Danielle in 1986, and Kyle in 1990. They spent summers visiting the Oregon Coast and camping with friends. Dan was a devoted and supportive husband and father.
Dan loved to build things–remodeling the family home, he took great pride in his work. He was involved in the building of many schools, hospitals, and offices throughout the Tri-Cities. He was often doing projects on the weekends for friends and family, especially taking care of projects for his daughter, Danielle. He had the talent to be able to fix anything and enjoyed the puzzles in doing so. Dan loved to read, play cribbage and card games and in his earlier days, you could find him and Teri out on date nights singing karaoke and dancing. Dan, a former catcher for Col-High, enjoyed coaching his son Kyle's Little League Baseball teams. He took great pride in his yard, growing a garden in the summers and sharing his abundance with neighbors and friends.
Dan and Teri loved to camp every summer, spending Memorial and Labor Day weekends with their camping group so that they became close friends. It was a time of fishing, relaxing, games, lots of food, lots of laughs, and listening to the guitar by the campfire. A man of few words, but oh-so witty-Dan always had a funny story to tell and his laughter was contagious.
Dan loved to golf–whether it be on the golf course with friends, the putting green he made in his backyard or just chipping pinecones wherever he was. Dan also loved to travel–they spent many summers up in Alaska visiting his niece Angie and her husband Kelly, going on summer trips to the Oregon Coast, losing money in Las Vegas (HA-sorry dad), and visiting his oldest sister Karen and her husband Bruce in North Carolina. Dan loved music, cheering on and talking about the Seahawks, a good laugh, and above all, his friends and family.
Dan was one of a kind. He was admired by many-especially his nieces, nephews, and their kids. He was the favorite uncle in a very large family and will he leave a tremendous void in all of our hearts.
Dan leaves behind his wife Teri; daughter Danielle (Leigh) and son Kyle; siblings Karen Larson Strope, and Jim Shelton, twin sister Lori Jaeger, Sherri White (Bill), Chuck Garlinghouse (MaryLou), Helen Marie Berry (Keith), his dear sweet Aunt Bobbie, and many, many cousins, nieces, nephews, family and friends that will miss him immensely.
Dan is preceded in death by his mother and father, Neva and Gerald Shelton, stepmother-Helen Walsh-Shelton, mother in-law-Marjorie Wilson, brother-Jerry Shelton, sister-Janet Shelton, brothers-in-law-Garry Larson and Bruce "Brewster" Strope, niece and nephew-Angie and Kelly Huffaker, niece-Lisa Bryan and so many other loved family and friends that were taken way to soon.
A Celebration of Dan's Life will be held on Saturday, April 15th from 11 am-3 pm at the Uptown Theater in Richland, WA.
Our family would like to thank the doctors, nurses, and all the staff that cared for Dan at Kadlec Regional Medical Center, Northern Idaho Acute Care Hospital in Post Falls, ID and Coeur d'Alene Health and Rehabilitation of Cascadia during his stay these last 8 months. We are forever grateful for your compassion and kindness.
Any memorial donations will be sent to Coeur d'Alene Health and Rehabilitation of Cascadia. Dan's family is forever grateful for the physical therapy, generosity, and kindness in the care they provided throughout his journey this last Fall.
Very sorry to hear that Dan had passed away. He was a great guy. I will miss him.
I am so sorry! I hadn't seen Dan in so many years but he always made me laugh! I remember when he and Teri started dating! Brenda and I were great friends back then.
Losing my mom taught me that there are really no words that help with the pain but knowing how much people loved her made me proud! So please know that I always thought of him and smiled🥰
RIP Dan, I hadn't seen you since high school, and I always wondered what happened to you. 58 is too young to pass. Rest easy my old classmate.
I worked with Dan back in the day. He was a great guy always quick with the joke! He will be missed!
Will be funny without Dan stealing strawberries this year. Will miss him a lot. Dan and Bob are together hashing up old times and golfing. Another missing piece of my heart
Dan and Bob
Will always be next door for the family
Will be missing him come strawberry season. Oh the memories that come to my mind . Dan and Bob are fishing and golfing and telling each other stories. My heart has another missing piece
My heart aches for the dear family and friends who were blessed to know and love Dan.
I am so sorry to hear this news. What a huge loss.
I have such wonderful and hilarious memories of being with the Shelton family and Dan knew right what to say when for maximum laughter impact.
I am sure Dan's family and friends have a huge highlight reel of moments and memories that they treasure. My favorite was hands down, without a doubt, the night we were all together after Lacey's wedding. We talked and laughed SO hard! Didn't want it to end. I can still see him putting pine cones with his golf club. I think we all knew, even as it was happening, how special it was and we would all long to relive it again in the years to come. I am so thankful to have those awesome memories of him and his family. ❤️
Dan was a great guy..he will be missed. ..I will always remember the fun camping trip Teri and Dan invited me along on. My thoughts and sympathy go out to Teri, Danielle, and Kyle, and the entire family.
Heaven will be a better place with Dan living there.
My fondest memories of growing up at Richland Baptist Church in the Youth Group were times spent with Dan, Lori, Dana, Joe and the others! Dan could always make us laugh. He was larger than life! He never hesitated to say hi in the halls at Col High either! He was truly one of a kind! The last time I saw him was a few years ago at Fred Meyer and he made me laugh!
I am so very sorry to hear he's gone. Your family will be in my prayers!
He was a great friend. I will miss him