FIND AN OBITUARY
Service information is posted on our website only with approval from the family.
If you are seeking information not listed below, please contact us.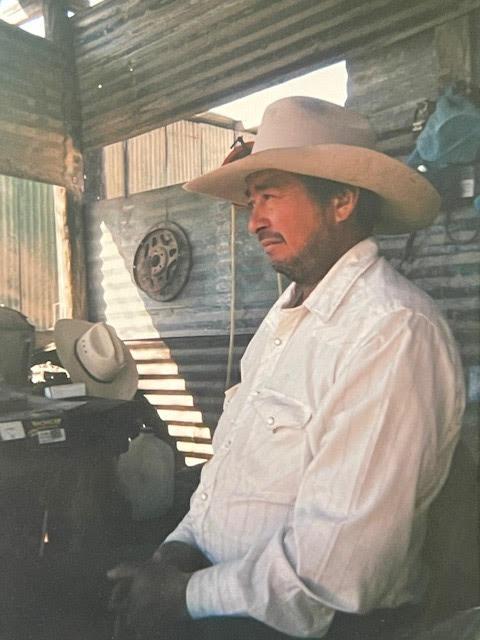 Genaro Alberto Jimenez
09/19/1959 — 03/11/2023
From Mattawa, WA | Born in Sabinas, Mexico
Public Viewing
Starts:
Wed, March 15, 2023, 4:00 pm
Ends:
Wed, March 15, 2023, 7:00 pm
Genaro Alberto Jimenez
Genaro Alberto Jimenez Fuentes
09/19/1959-03/11/2023
Nacio en la Ciudad de Sabinas, Coahuila. Sus padres fueron Juan Jose Jimenez Gomez Y Caridad Fuentes de Jimenez. Genaro fue el tercero de los siete hermanos. Lo sobreviven su esposa, Dora Elia Lopez De Jimenez. Sus Hijos, Genaro Alberto, Jose Manuel, Hijas, Monica Karina Y Adrianna. Hijo politico Jairo, Hija politica Yesenia, nietos, Manuel Martin, Monique Alissandra, Abdiel Jairo, Jose Elias.
Hermanos, Juan Miguel, Jose Luis, Jorge Antonio, Jaime. Hermanas Maria Azucena Y Angelica. Hermano politico Arturo. Sobrinas, sobrinos y demás familiares.
Genaro era muy estimado y devotamente respetado. Le encantaba andar con sus amigos en los campos de cultivo, y el siempre se preocupaba por el prójimo. Su vida siempre fue el rancho. Genaro nos deja muchos recuerdos bellos y el siempre vivirá en nuestros corazones.
Nuestro mas Sentido Pesame no hay palabras que describan lo que estan sentiedo. Qoeiro que sepan que han estado en nuestros corazones. Jenero fue un alma alegre y muy respetoso siempre con un gran corazon. Milabrazos para Dora y sus hijos. Lo siento mucho…Ya esta con Juaniti!!🙏❤
Primo Gracias por compartir tu casa, tiempo y el campo en mis paseos a Washington State…..Lo queremos mucho y lo vamos extrañar…..Familia les deseo paz y fuerza . Descanse en paz primo Genaro…
nuestra ma s sentido pesame por tan ireparable perdida
Family I'm so sorry for the loss of my dear cousin. Dora Jiménez y familia
Nuestas mas sinceras condolencias por la muerte de nuestro primo
Genaro Jimenez se le va a extrañar
Dios les de fortaleza para poder seguir adelante bendiciones.
Dora te enviamos un abrazo los queremos familia. De parte de mama y toda la familia Jimenez Austin TX
Guadalupe Jimenez & familia
En nombre de toda la familia Miramontes nuestras más sinceras condolencias para la familia Jiménez. En paz descanse don Genaro
Nos quedamos tristes pero a la vez contentos porque estas con tu mamá y papá, cómo querías. Gracias por los hijos que me diste. Siempre el amor de mi vida ♥️ de parte de Dora La Tambora.
Siempre en nuestro corazón. Lo recordaremos con esa sonrisa y corazón de oro que tenia ♥️ I hope you're dancing in heaven.
Mis más sentido pésame a toda la familia Jiménez. Que Dios Padre les de fuerza y consuelo en estos días de dolor.
Descanse en Paz 🙏🏼🙏🏼
Lo siento mucho prima, Que Dios lo Bendiga. Estoy orando por ustedes. Que descanse en Paz.
May he rest in peace. I'm so sorry for your loss.
Descanse en paz tío Genaro , se le va estrañar mucho por acá , gracias por tantos recuerdos inolvidables que pasamos nunca me ocuparé de usted y vivirá en mi corazón toda mi vida ..😔