FIND AN OBITUARY
Service information is posted on our website only with approval from the family.
If you are seeking information not listed below, please contact us.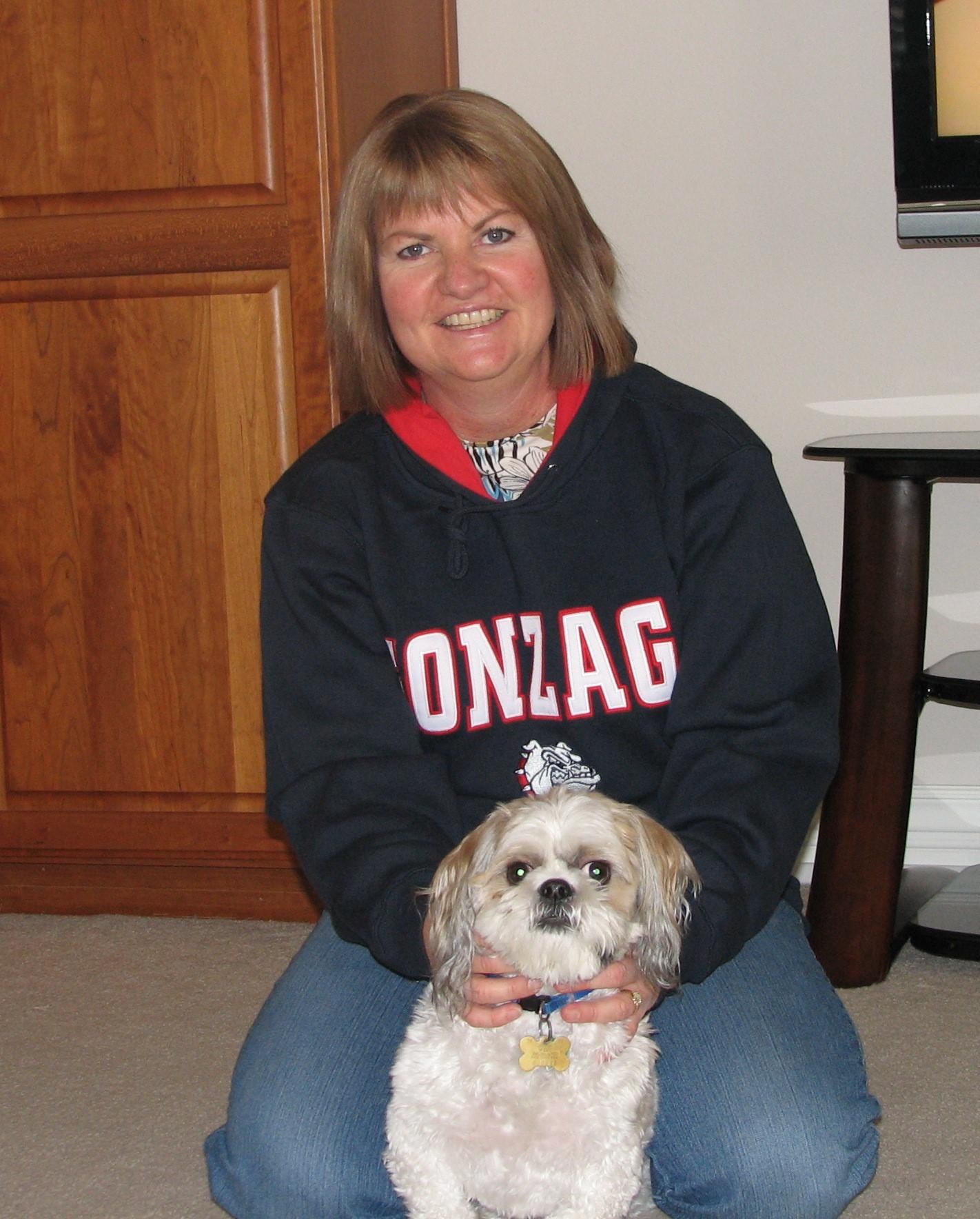 Mary Joanne Groth
06/13/1957 — 03/24/2023
From West Richland, WA
Watch Service
New to Livestream? Watch the tutorial.
Celebration of Life
Starts:
Thu, April 6, 2023, 4:00 pm
Location:
Bethel Church
600 Shockley Rd
Richland WA

Reception
Starts:
Thu, April 6, 2023, 5:00 pm
Location:
Bethel Church
600 Shockley Rd
Richland WA

Mary Joanne Groth
Mary Joanne Groth (Becks), age 65, of West Richland, Washington, passed peacefully in her home on March 24, 2023. She was born in Portsmouth, Virginia on June 13, 1957, to Richard and Norma Becks. She grew up in Santa Maria, California and graduated there from Righetti High School in 1975. She received her bachelors degree from San Diego State University and also attended Moody Bible Institute in Chicago. She was married to Bruce David Groth on November 7, 1987 at her church Emmanual Faith Community of Escondido, California, and moved to Vallejo, California, while her husband Bruce served on the USS Texas (CGN-39). She took a position as a P.E. instructor at Berean Christian High School in Walnut Creek from 1988 to 1990, when the couple moved to the Tri-Cities, Washington. She was a teacher and assistant volleyball coach at Hanford High School from 1990-1993, and an elementary P.E. teacher at Liberty Christian School in Richland, Washington from 1994-2010. She raised two sons, Michael David Groth and Matthew Robert Groth who both graduated from Liberty. She loved her Lord and Savior Jesus Christ and attended Bethel Church in Richland, Washington from 1990 until her passing. She loved to do crafts and scrap booking with friends, go camping with her family, study the Bible, put together donation gift boxes for Operation Christmas Child, and most of all loved watching her boys in sports as she helped build the sports program at Liberty by recruiting parents to coach youth sports teams. She was devoted to Christian education at both Liberty and in teaching Sunday school at Bethel. She was also a dog lover and considered our golden retriever's Sam and Yogi, and Shih Tzu's Kenji and Jake part of the family.
In the later years of her life her health was impacted by follicular lymphoma, posterior cortical atrophy (PCA), and an inoperable brain tumor. Through it all she always maintained her sunny disposition and she still loved to go out dancing together. The PCA affected how she saw things first and even though she couldn't find various rooms in the house she still knew the words to every Beach Boys song and would dance and sing along in the kitchen to get her exercise. When the brain tumor took her ability to walk or even sit, I am so thankful for the help of Chaplaincy Healthcare, her caregiver Marsha Keeney, and our sons with whose help we were able to care for her at home. She is preceded in death by her parents, and is survived by her loving husband and sons, sister Barbara Marrs, nephew Michael Marrs, and niece Sharon Lorey (Marrs). In lieu of flowers please consider a donation to Liberty Christian School of Richland, Washington, Chaplaincy Health Care of Kennewick, Washington, or Samaritan's Purse in her honor.
I'm so sorry for your loss, Bruce and sons. She had many health challenges in her final years and I am sure she is now dancing and watching over her family. I attended at least one Beach Boys concert with Mary in high school.
She couldn't have had a more loving and supportive family.
Melissa Scott
I just learned of Mrs Groth's passing and wanted to send my condolences to her family. Mrs. Groth was my p.e. teacher in k5 and 1st grade at Liberty and again at a homeschool group called Echo for 2nd and 3rd grade. She was such a fun teacher and we played so many fun games in her classes, my favorites being fruit basket upset and dodgeball. She is forever blessed now in the presence of her loving Savior.
Bruce, So sorry to be out of town for Mary's Memorial service. I am sure that many people will attend since she blessed so many with her life. Please know that we will be praying for you and your family. Mary no longer needs our prayers since she is now celebrating at home with Jesus.
Very sorry to hear of Coach Mary's passing. She was my volleyball coach at Hanford in 1990. Her love for the Lord and people was very evident. I learned a lot from her that year and always enjoyed seeing her over the years. My dad just saw her obituary or I would have been there on Thursday to celebrate her life with her family. Thank you Jesus for her homecoming. I know it must have been fabulous!
Bruce, our thoughts and prayers are with you as you navigate this difficult time.
We are so sorry to hear about your loss.
May the Lord give all of you peace, strength, healing and comfort during this time.
May you always remember the loving memories of Mary.
You are all in our thoughts are prayers.
Michael is an extraordinary teacher, friend and colleague and we can truly see where he gets it from!
Praying for all of you! 🙂
Love, Pack family (Emma Pack – Michael's student)
Bruce, I am sorry I won't make it to the Celebration of Life so I wanted to share a story about one memory I have with you, Mary and the boys. It is that time when we made a trip to Scootney Reservoir and it was super windy so we couldn't do any fishing. We all still had a great time because Mary always had a way of staying positive. She was a great problem solver for when we ran into problems. Our picture album is full of memories with her. Her laugh and smile was so good to be around and she will be so missed. Thinking of you and the boys in this difficult time.
Bruce, Matt and Michael, I am sorry for your loss. Mary was such a wonderful woman of God who loved you three with everything she had.
I first met Mary as my son's PE teacher at Liberty. Later we were at Bethel church together and in many Bethel women's Bible studies. We also both belonged to the Racketball club where we excercised together and afterwards sat in the deli and talked. Our greatest time spent together though was Operation Christmas Child. She joined my Church Relations team where we visited other churches together to present the message of OCC so other churches could participate. When she was no longer able to do that role she still helped out at collection week baking cookies for those coming in to drop off their boxes. She loved packing her own shoeboxes as a way to spread the gospel. We occasionally met to put supplies together for the boxes. I will be packing some shoeboxes in her name this year. What a bright and shining light for the Lord Mary was!
So many wonderful memories with you, my "Birthday Twin!" Every time I sing the LCS Fight Song I think of you for the inspiring words you wrote and the passion we shared for coaching cheerleaders and Christian education.
You have blessed my children with your excellent Health and PE instruction over the years.
Your dedication to the ministry of educating children vibrantly lives on through your legacy teacher, Michael! He is brilliant as were you.
Love you, Groth Family. My prayers are with you.
Mary, you were an amazing teacher and a wonderful coach. I learned so much from you. You have impacted my life greatly from your work at Liberty, and I know you have with so many others! You will be greatly missed, Coach!
Prayers and thoughts for you all. What a beautiful obituary about a beautiful child of God.
Bruce, Michael and Matt, we are so sorry for your loss. Mary was a wonderful teacher and neighbor. I always enjoyed her kindness and conversations. We are praying for your family and God's comfort during this hard time.
"When we all get to Heaven what a day of rejoicing that will be. When we all see Jesus we'll sing and should for victory!"
I'm looking forward to the day we get to rejoice together, Mary.
I enjoyed working with her at Liberty Christian and worshiping our Lord together at Bethel.
You men will be in our prayers. May you feel the arms of love and comfort around you during this time.
I love the Beautiful Picture you put up of Mary. It brought back so many memories of times together at church, barbecues and backyard get togethers, camping trips, and many special times together. Mary definitely showed others the love of Jesus through her energy, lifestyle and how she treated others. I will greatly miss her but know she is in a wonderful place in our saviors arms now.. Love you all,
So sorry for your loss! I met Mary because she became the PE teacher for ECHO Homeschool Co-op in the mid to late 90's. She was such a positive, encouraging and fun person. Her love for God and others was contagious! I was happy to have her work with my kids because she affected them in such a wonderful way. Saw her from time to time throughout the years, her smile never dimmed. Was unaware of her decline in recent years. Prayers for you all.
We are deeply sorry for your loss. Stephanie and I are grateful that we got to meet her. Our thoughts and prayers are with her and family.
Mary was such a vibrant woman. Her love for life and others, as well as the Lord, was evident to all she knew. Praying for you Groth men as you navigate your lives without her. Looking forward to being reunited with her in heaven.
Dear Groth men, we are so very sorry for your loss. Mary & Bruce were one of the first couples we met in the Tri-Cities after we moved here from the Midwest in the early 90's. Mary will always be remembered as a faithful and loving servant of our Lord Jesus Christ. Praying much comfort and peace for you all!
We didn't know Mary very well however always enjoyed when I got a chance to talk to her. Our thoughts and prayers for you and the boys.
Know you have beautiful memories of your life together. Keep them near to your heart 💔💔💔.
Take care.
I have great memories of teaching with Mary at Liberty Christian and shared activities at Bethel. She loved working with the students each day, and loved her family with all her heart. I rejoice with you that we will see Mary again! My prayers are with you, her family, as you walk down this road.
Mary was such a lovely person and made the best peanut butter fudge! What a blessing to have had such loving care from Bruce, Matt and Michael. ❤️
She was such an encouraging, vibrant lady. I enjoyed teaching with her. Michael, Matt, and Bruce, I am so very sorry for your loss, but ever so thankful for the reunion you will have one day with her and Jesus.
I remember you so vibrant funny and smart. You will be missed. See you on the other side. ❤️
Miss you, sister.
I wish that I had spent more time with Mary though I do have great memories of scrapbooking at her house as well as get togethers with our families. I also have good memories of teaching together at Liberty. The obituary is a very well written and excellent tribute to a wonderful Godly woman!
We are so saddened to hear of Mary's passing. She was always so much fun and loved getting everyone together.
I miss dancing in the kitchen with you and listening to you sing along to the Beach Boys and taking walks with your dog, Jake. I know you were greeted into Heaven with fully restored vision and body, and you are dancing, singing and praising our Lord. It was a blessing and honour to be your friend and caregiver for the past 2 1/2 years.
Bruce, Mike and Matt – thank you for making me a part of your family. Mary was an amazing wife and mom and I truly loved her and you as well. You are all in my thoughts and continued prayers.
I can't wait to see you again my sweet friend. We can sit and talk and laugh at all of the many hair styles you had me do on you. I'll miss you dearly, one day we'll all be in God's glory and what a day that will be!!!