FIND AN OBITUARY
Service information is posted on our website only with approval from the family.
If you are seeking information not listed below, please contact us.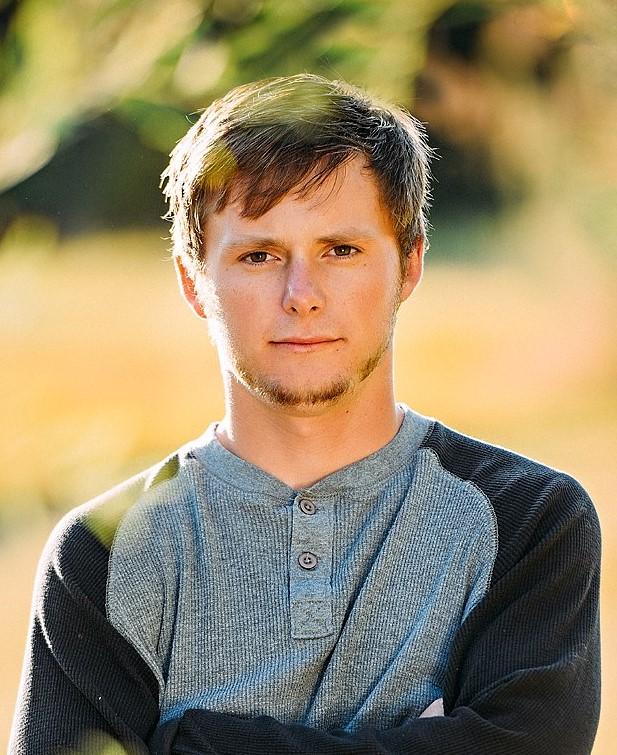 Noah Weber
06/17/1998 — 03/19/2023
From Richland, WA | Born in Richland, WA
Celebration of Life
Starts:
Sat, April 1, 2023, 10:00 am
Location:
Crossview Community Church
540 N. Colorado St. Kennewick ,Washington 99336
Inurnment
Location:
Sunset Gardens
915 Bypass Highway, Richland, WA 99352

Noah Weber
Noah was born on June 17, 1998, to Colleen LeVine and Jason Weber in Richland, WA; from that day forward, he lived life full speed ahead.
Beginning at an early age, Noah's natural athleticism and competitiveness was apparent; he was one of those kids that could excel at just about anything. His love of sports led him to playing many years of KA baseball and Grid Kids Football. If he wasn't on the field, he was cheering on his brothers, Michael and Josh, or engaged in some family bonding time with his cousins Alex and Caleb. In middle school, Noah found refuge in powerlifting. While simultaneously going to school, working, and weight training, Noah still claimed several state-wide powerlifting records (and shortly after, a state championship ring). When Noah finished his junior year at Southridge High School [having played on both the football and baseball team] decided to shift his focus to his true passion – baseball. In his senior year, Noah was accepted into the Running Start Program at WSU Tri-Cities. While balancing high school and college level courses, in addition to working two jobs, he nevertheless helped lead his baseball team to the state finals – all the way to Safeco Field in Seattle. With bases loaded in the bottom of the 7th, Noah scored the walk-off homerun that advanced Southridge to the final game. This was the highlight of his year, until two weeks later in the same stadium, he proposed to his middle-school sweetheart, Kylie.
VIDEO: Noah Weber scores the walk-off winner for Southridge

BY MCCLATCHY APRIL 8, 2018 AT 8:00 AM

Coach Tim Sanders and players Mason Martin and Jake Harvey talk about why Noah Weber is the Suns' emotional leader. The senior center fielder had just scored a walk-off run on a passed ball to lift Southridge to a win over Mercer Island in the 3A
Freshly graduated and newly engaged, Noah purchased his first home, which subsequently sparked his passion for real estate. While continuing to climb the ladder in his masonry career, Noah worked after-hours to "flip" his first investment home. On August 11th, 2018, Noah and Kylie tied the knot. Shortly after returning from their honeymoon in Cabo, they purchased and started working on their second investment property. In January of 2020, Noah and Kylie adopted their fur-baby, Waylon. It was love at first sight for Noah, and Waylon quickly became his best friend. Amidst the infamous year [of the covid-19 pandemic], Noah spent his free time doing what he loved the most, camping in the mountains with his best friends. Later that year, Noah decided to leave his masonry job of 5 years (after managing an entire division, of course), purchased another investment property, and began his journey of self-employment alongside his uncle and cousin, Jamie and Alex. Together, the three of them forged a vision to bring affordable residential housing and more business to Benton City. Their construction company helped contrive multiple businesses, including an event center, coffeehouse, and self-service dog wash, in addition to selling over 20 residential homes. Noah's ambition, resilience, unparalleled work ethic, and experience in project management proved to be an invaluable asset; he will be honored in each particular business that he leaves behind.
If Noah wasn't pushing forward on one of his many projects, you could find him traveling and enjoying the outdoors. After taking his first ever flight in 2016 to Alaska, Noah discovered his love to travel and explore. From hiking the Road to Hana in Maui and journeying through various parts of Mexico, to relaxing in a hot tub in Coeur d'Alene or Boise, he was sure to find an adventure wherever he was. Weekend camping trips to Dayton, RZR rides with friends, hiking, and floating the river in the summer were some of Noah's favorite activities (as long as there was plenty of sunscreen). His closest family and friends knew that if Noah was coming to an event, they'd better prepare extra food because he was sure to come back for seconds, or thirds… Especially if it was his mom's green-chili chicken enchiladas or farmers casserole, or his aunt Melanie's cherry cheese delight for dessert (and presumably all three if possible). Noah's kind heart, genuine smile, and contagious laugh will be missed beyond measure.
Noah is survived by his mom and step dad Colleen and Robert LeVine; his dad Jason and his wife Christina Weber; his brothers Cameron Weber and his wife Alexa; Michael Weber; Joshua Weber and his fiancé Lexi; brother Dakota LeVine; his sister Kenzie and his nieces Burgundie Weber, RhaeLynn Weber and his nephew Daxton Weber. Kylie Weber and fur-baby Waylon Weber; Amy and Jeremy Grillo; Taylor and Caiden Carroll; Frank and Mary Lamb.
He is also survived by his aunt Jackie and uncle Jeff Mucha and their children; Dustin and his wife Frankie and their children Lilly and Athena; Brittany and her boyfriend Alex and their daughter Dee; Clint and his husband Matt Sparks and JJ.
His uncle Jamie and aunt Melanie Weber and their children Alex and Caleb Weber; uncle Rick Eder and his wife Karen and their daughter Kimberly and her husband Matt Clayton and their children Logan, Jacob and Liam.
His grandparents Doug and Dianna Garrison; his cousins Chris Weber, Megan Weber and Melanie Edwards; as well as a huge extended family along with many friends who have helped in raising Noah as a fine young man.
Noah's memorial service will be held at Crossview Community Church: Saturday, April 1st at 10:00 am.
The family will gather privately to lay Noah to rest at Sunset Gardens in Richland, WA.
Beautiful obituary.
I am so sorry to hear about Noah's passing, he was such a pleasure to coack back in Grid Kids, always so polite and had a strong work ethic for a young man.
Sending my thoughts & prayers to the family and loved ones, he will be missed by so many people!
God Bless 🙏
Papa & I were so profoundly saddened & heartbroken when we learned about Noah. He was part of our family for many years, ever since he and our Granddaughter, Kylie met in middle school. We were so proud to call him our "Grandson-in-law." We were in awe of how much he & Kylie had accomplished at such a young age. He was a hard worker & had so many dreams & aspirations that he wanted to achieve. He was always asking Papa if he needed help with anything & would jump right in there & promptly get the task done. We will forever miss his "Boyish" smile, hugs, & kind heart. We are both so "Thankful" for the family vacations, and family gatherings that we have had with Noah & our family. We will forever hold all of those precious memories close to our hearts. We know he is in a better place now, and we know that God will take really good care of him! I pray that God will help both of our families through this difficult time.
Many Blessings.
Love,
Frank & Mary Lamb
Noah, as your barber, you showed me everything you had in your life. The love, the hard work, the dedication. I could help but to look up to you. You gave me motivation. Now that you're gone my heart has sank. Ive lost 3 other clients this past year. This one by far has got me the most. I will forever cherish your memories and hold them dear and close. You had a dark world when you were alone. and you still managed to hide that from everyone. You shone light on our world when you had no light to give. I tried , i wish I could've gotten you to tell me more. Maybe youd still be here. I can't but think that. I love you man , at least you be safe up there.
My condolences and may God bless and comfort the family.
I remycoa hong Noah as a young kid from the age of 7 on up in baseball. In fact, I coached Michael and Josh as well. Noah was always the most passionate, energetic kid on the team. He was always hardworking and all smiles. He was always willing to help out any of his teammates with whatever issues they were having. The Weber boys were neighbors of ours for a few years and all the neighborhood kids ran around together like a tight knit pack of wolves. They had each others back except when they were playing on opposite baseball or football teams. Noah shaped my boys and I lives as much as we shaped his. He will be greatly missed and this world was a better place for him shaping it.
WITH DEEPEST SYMPATHY. MAY GOD BLESS YOUR FAMILY WITH PEACE.
I will always remember you as Cousin-Nephew. We had nothing but good times in our short time around each other. The property on 13th will always serve as a reminder of those times.
What a great man and a great legacy so sad to see him gone so soon!