FIND AN OBITUARY
Service information is posted on our website only with approval from the family.
If you are seeking information not listed below, please contact us.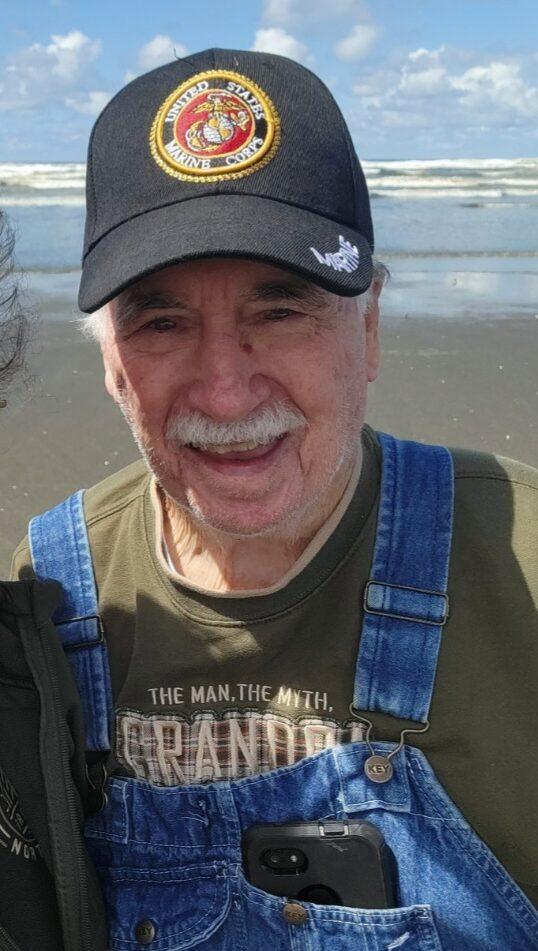 Jeffery Linn
12/04/1943 — 05/27/2023
Watch Service
New to Livestream? Watch the tutorial.
Celebration of Life
Starts:
Sun, June 25, 2023, 10:00 am
Jeffery Linn
Jeffrey "Gunny" Linn was born on 12/4/1943 and passed away on 5/27/2023
Jeffery was a decorated Marine Corps Veteran. In addition to his love and devotion to his country, he was an avid sportsman who enjoyed hunting, fly fishing, archeology, and any time spent outdoors. In the earlier part of his life, he developed a love for diving and exploring the ocean. He discovered several unknown species in New Zealand and his underwater photography is still archived in museums there. A talented woodworking artist, he created beautiful pieces that his family will treasure for generations to come. He had a successful career with Bechtel that allowed him to travel the world and build a network of friends who were dear to him. Gunny was selective about the people he spent time with, and if you were his friend he made that clear to you. He was a master storyteller who enjoyed a good laugh, a good conversation, and a good cigar. Simply put, he was a one-of-a-kind genuine human being who embodied devotion, loyalty, and strength of character. The world is a better place because he was part of it. His impact and influence will never be forgotten.
Gunny lives on in the heart of his wife, Liz, who was a selfless and loving partner. She never left his side or waivered in her dedication to him. He is remembered with indescribable love and admiration by his daughter, Brandy, son-in-law, Mark, and his grandchildren, Xander and Emma. It is equally important to note his schnauzer, Buddy, will never stop missing him or the long walks he took with him for as long as his body allowed. May we all remember with deep appreciation and gratitude our beloved Gunny, a true patriot, a true humanitarian, a true friend, and a true hero. Semper Fi.
Service will be held at Einan's Event Center (Events At Sunset)
Sunday June 25th 2023 at 10am with at reception to follow
915 Bypass Highway Richland, WA 99352
Jeff and I grew up together in Channelview. We were always spending time at his house in the tree house that we built in his backyard. We played football together and rode bikes and were just best friends. The last time that I saw him was in Bay City at a mini reunion for our 1962 classmates. He was working for Bechtel at the South Texas Project Nuclear plant build. I'm so saddened by his passing. Dianne and I will always cherish his friendship through all the years since 1953 when my family moved to Channelview and 1959 when Dianne's family moved there. Jeff was one of the best guy's that I have ever known and he will be missed by all that knew him.
Fond memories of our times through 12 years of school. Your kindness and your sense of humor will never be forgotten. You will be deeply missed.
Liz and Family, so sorry to hear that Jeff has passed away. May the many memories keep you strong and able to move forward.
Jeff and I have known each other from a very young age in Channelview. We attended church together and graduated from high school the same year The Lynn family and ours go a long way back I know he will be missed by you all and his so many friends. Prayers for strength and understanding
Liz, I grew up with Jeff. We were classmates, church mates, and dear friends. Jeff was always an adventurer. He was a great guy. I know know he will be missed dearly. Thoughts and Prayers to Jeff's family.
Love you guys, miss you all!
Love you guys. Keep his memory alive
You are now reunited with your friend, Dennis Freeburg, and I'm sure you two are telling each other the same stories over and over. Neither of you remembered hearing it before! Sure miss you and your card games.. God bless you, dear friend.
Marilyn Freeburg
A great Patriot. A great man. A true friend.
We didn't have the privilege of knowing Jeff long, but he was always a gentleman and kindly. We so admired his devotion to family:his wife, Liz; our daughter-in-law Brandy; our son, Mark; and, of course, Xander and Emma.
He will be missed!
The Kennedy family would like to send our deepest condolences to Liz and the family. Not only was Jeff a good man, he was such a great life long friend and will be dearly missed. You are in our continued prayers.
I was taken aback when I heard of Jeff's passing. Many of us who knew Jeff lost a great friend. He and I had many work trips together in which we dicussed many topics. He certainly was entertaining. Jeff introduced me to boiled peanuts, searching for geodes, out of the way places to eat, and cigars along the way. Jeff was a character once you met him you didn't forget him. As a safety professional with Bechtel serving in many capacities and was always willing to mentor others. I was honored to present Jeff with his 25 year bechtel service award. Jeff was devoted to his wife Liz, daughter BrandYy and his grandchildren. It is interesting to note that Jeff celebrated his birthday on the anniversary of the day the Marine Corps was founded. I'm glad that I knew Jeff. SEMPER FI