FIND AN OBITUARY
Service information is posted on our website only with approval from the family.
If you are seeking information not listed below, please contact us.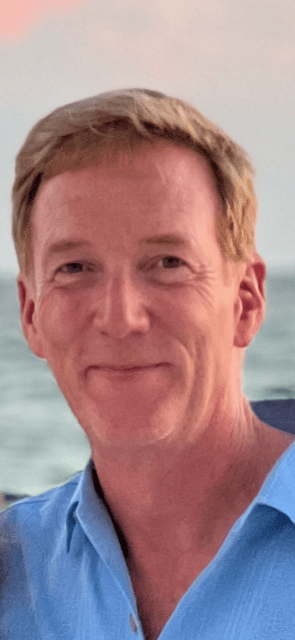 Cory Gene Peppard
10/30/1962 — 06/14/2023
Born in Missoula, Montana
Watch Viewing Service
New to Livestream? Watch the tutorial.
Celebration Of Life
Starts:
Sun, July 16, 2023, 10:00 am
Cory Gene Peppard
Cory Gene Peppard, age 60, passed away on June 14, 2023. Cory died in a tragic accident while camping and doing what he loved, a white water rafting trip.
Cory was born in Missoula, Montana, to Charles and Shirley Peppard.
He was preceded in death by his parents and leaves behind a son and a daughter.
Cory was loved by many and will be honored on July 16 2023 at 10 AM at the Einan's "Event Center" Events At Sunset 915 Bypass Hwy, Richland WA.  This service will be a celebration of life.  A private burial will be at a later date and time.
Cory's favorite charity was The Doberman Rescue Pack.  Donations in his honor can be made through their FaceBook page.  This charity is where Cory found his rescue Doberman, Sam.  Sam has been re-adopted back through the Doberman Rescue Pack after Cory's passing.
Cory, please rest now. Your time on earth is through! You are missed here, needed elsewhere! Semper Fi!
You left earth all to soon Cory. Keep my Dad in Line up there in heaven. Keep giving those hugs you freely gave. You took such immaculate care of your patients and were such a free spirit of your surgical team. Godspeed Cory 💙
I'll miss you brother. You will always be thought of as one of the great guys we served with and were great friends with. It's sad you had to go so young with so much to look forward to. Semper Fi for life.
I am sorry for the loss of a nice guy. I hadn't seen him in years. You always think you will meet again another day.
I am saddened at the loss of Cory. I only met him once but I could tell he and Vi were very happy together. My heart goes out to Vi and all their friends and Cory's family. You are in my thoughts and prayers.
An honored military veteran, an accomplished medical/nursing professional, well rounded friend to many and outdoorsman, just to name a few of the attributes mentioned of Cory. Will be missed by many.
So amazing seeing what a great person you grew to be and how many people loved you. You definitely left your mark in this world . I will take my fond memories that I have of you and I and treasure them. Godspeed my friend.
See you again in Valhalla Marine Semper Fi
Holland ,Michigan
Cory, I had not seen you in person since high school , but it was always good to see your accomplishments on FB. My heart sank when I heard the news and memories came flooding back of our time in school with all of our classmates. You were destined for greatness and accomplished just that. Rest in peace my dear friend.
Rest in peace friend.
You will be missed.
I loved all those years working with Cory at KGH recovery room. He was a special man and I will surely miss his smiling face
Your life ended way to soon and this world is a lesser place without you! Thank You for your service to our Great Nation Semper Fi Brother!!
Your life came to an end way to soon and the world is a lesser place without you! Thank You for your service to our great nation and as fellow 2/1 Brother Semper Fi
Gone, never forgotten. Semper Fidelis my old Marine friend.