FIND AN OBITUARY
Service information is posted on our website only with approval from the family.
If you are seeking information not listed below, please contact us.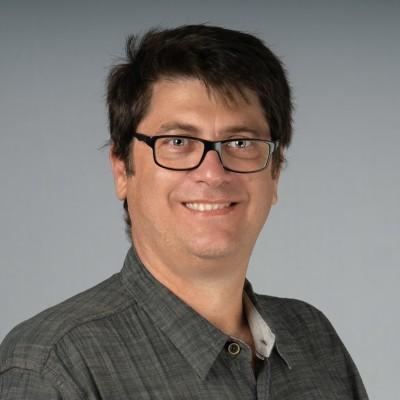 Curtis Matthew Davis
08/04/1968 — 06/14/2023
Watch Service
Watch Viewing Service
New to Livestream? Watch the tutorial.
Curtis Matthew Davis
Curtis Matthew Davis (August 4, 1968-June 14, 2023), 54, Husband and partner in adventure to his wife, Khrystal, Father of five children, Son, Brother, Grandson, Uncle, Nephew, entrepreneur, and friend to many, died peacefully at home with his family after a courageous battle with glioblastoma. Curtis lived life to the fullest, and his was truly a well-lived, well-loved life.
Curtis was born in 1968 in Richland, Washington, the third child of four boys and two girls to William (Bill) and Margaret Davis. Curtis was raised with much love and faith in his Catholic family. His mother, Margaret, is typically found reading to a child in her lap, and she helped Curtis learn to read early. Curtis attended Christ the King through eighth grade, where he was firmly rooted in academia that began his love for learning which endured to his final days.
After graduating from public high school, Curtis attended two years of community college before attending Washington State University, where he reunited with friends and made more life-long friends. He earned a Bachelor's Degree in Electrical Engineering in 1990 and a Master's Degree in Electrical Engineering in 1992. He moved to St. Louis and began working toward a Ph.D. at Washington University St Louis.
Curtis's life evidenced that his Catholic faith, family, and friends mattered most to him. Curtis treasured his travels that started with his family from a young age, taking him across the Pacific Northwest. His sense of adventure may have emerged from experiencing the volcanic eruptions of Mount. St. Helens while on a boy scout outing with his father's brother, Al, in 1980. Curtis witnessed the sound of the explosions followed by the sky growing dark with clouds of volcanic ash alit with vividly colored lightning.
From a young age, Curtis enjoyed adventures and even more misadventures with his best friend Larry Richards, his brothers Tom, Jacob, and Aaron, and friends including Russ Gore and Gokhun Tanyer. These adventures included summiting the mountains of the Pacific Northwest, camping, hiking, hunting, and fishing. His close friends describe him as an explorer, roommate, brother, technical wizard, shoulder-to-shoulder classmate, buddy, always willing to go on a new adventure, and a genuine friend who will be dearly missed.
The close-knit Davis brothers take a yearly brothers' weekend trip that evolved into a week-long trip over the years¬. Curtis enjoyed planning for and looked forward to the trip. In 2019 the Davis Brothers made the Camino de Santiago hiking pilgrimage culminating at the shrine of the Apostle Saint James in Galicia, Spain. Curtis's nieces Anna and Rachel joined the brothers' trip and helped make the adventure his all-time favorite brothers' trip.
Curtis's launched his first business venture with his brother, Tom, and friend, Larry Richards, when they started a thriving lawn mowing business. Curtis saved the bulk of the funds he earned and used them to pay for a good portion of his college tuition. This experience introduced Curtis to his love of forming companies and the importance of being fiscally responsible.
Curtis met his lifelong partner in entrepreneurship, and a dear friend, Manju Hegde, in
1998, when Curtis had returned to grad school after a few years of work, and Manju was a Professor in the Electrical Engineering Department at Washington University in St. Louis. Manju's exposure to world-class engineers and scientists helped him recognize the depth of Curtis's engineering talent. This early recognition of his brilliance convinced him to spend the next twenty-five years working closely with Curtis.
In that span, Curtis co-founded five electronics companies (four with Manju), and together they raised over Four Hundred Fifty Million Dollars from investors to fund the companies and products they created. All the products in these companies were primarily the result of Curtis's ideas – he was the intellectual powerhouse for all of them and was awarded over fifty patents. The companies have created over 1300 direct high-tech jobs and over 1000 indirect jobs. More than that, though, has been the contributions of the products he conceived to society at large.
When Curtis worked at Caterpillar, he developed an engine controller that was so well designed that, even today, twenty-eight years later, they still use it in their construction equipment. In the first start-up they co-founded, Celox Networks, they developed the first 10 Gbps edge router, which made Internet traffic run much faster. This blazed the way for Internet video, and that trend subsequently gave rise to YouTube, Netflix, Vimeo, and other video leaders.
In their second start-up, Ageia Technologies, they pioneered physics for video games and animation. This made a huge impact on the video game industry, making games and, subsequently, industrial animation much more realistic. The company was bought in 2008 by Nvidia, the world's biggest semiconductor company, which accelerated deployment. Today, as a result, a significant percentage of video games worldwide have more realistic movement, more realistic hair, more realistic cloth, more realistic storms, more realistic oft bodies and more realistic battles-all stemming from ideas that Curtis conjured up in 2004. While at Ageia in 2005, the St. Louis Business Journal awarded Curtis the distinction of being a 40 under 40 business winner.
While working at Ageia, Curtis met Khrystal, who would become the love of his life. They had their first date at Modesto Tapas Restaurant on the Hill in July of 2007, and the couple later privately married at Modesto on Valentine's Day in 2009 before flying to Mexico for a private beach ceremony and exploring the Mayan ruins of the Yucatan. Curtis and Khrystal went on many adventures around the world, including China, Spain, Switzerland, Canada, Mexico, England, Israel-including an archeological dig, and their favorite, Porto, Portugal, where they planned to retire. Above all, they loved spending time with their children and taking them in tow on their adventures.
Subsequently, Curtis co-founded a high-performance software company, MulticoreWare (MCW), with another colleague and friend, AGK Karunakaran. As the industry was beginning to transition from single core computing architectures to Multicore computing, Curtis positioned MCW to help the developer community worldwide with compiler technologies, profiling tools, optimization of computationally intensive open-source software targeting multicore CPUs, GPUs, DSPs, FPGAs, and AI accelerators. x265, one of the world's widely used high-efficiency video compression (HEVC), was conceived and delivered under his leadership. INC Magazine recognized MCW as one of the fastest-growing companies in America with the INC500 award. Other awards were bestowed by ITEN in St. Louis, TiE Silicon Valley, and Silicon Valley Business Journal. Instilling engineering excellence, continuous learning, learning newer technologies swiftly, experimenting and the fail fast approach to development, identifying and fostering talent, assigning the right priorities by tackling difficult things first, and not taking the easy route were the hallmarks of Curtis's attitude towards work. The foundation he laid in terms of caring for the people at MCW resulted in Great Place to Work certification.
In 2015, Manju wooed Curtis back to co-found another semiconductor company, Uhnder Inc., which developed the world's first digital radar chip for automotive. This will make automated driving safer for drivers and pedestrians and reduce the number of accidents and fatalities on our roadways.
Curtis has made many, many aspects of our lives better. Without a drumbeat, without much fanfare-just solving problems and enhancing society.
In his fourth start-up, Omic Medicine, Curtis sped up the whole genome sequencing of tumors in late-stage cancer patients to a few days by using massively parallel processing, then used software to automate the identification of potential treatments. Curtis learned a lot of microbiology in the course of this start-up.
This training played a significant role in the greatest success of Curtis's life: saving his terminally ill newborn son, Hunter. Doctors diagnosed Hunter, with a rare genetic disease, Spinal Muscular Atrophy (SMA), at eight weeks of age. SMA was then the leading cause of infant genetic mortality, and doctors anticipated Hunter to survive for approximately three months. Curtis refused to accept that fate and acted with relentless urgency to identify a treatment for Hunter. With the help of an SMA researcher, Curtis manufactured a treatment at Gene Tools in Oregon, secured a doctor and hospital to treat Hunter in Mexico, and started a clinical trial in Mexico. Hunter was the first SMA patient to receive a disease-modifying treatment in less than eight weeks after his diagnosis. Hunter's treatments in Mexico continued every six weeks for nearly five years until he began receiving treatments in the United States.
Hunter is now miraculously a happy eleven-year-old and a testament to the power of Curtis and Khrystal's love and determination.
Curtis loved the art and science of creation at the companies he helped start and grow. His work took him around the globe, and he spent a great deal of time in China and India, with additional trips throughout Europe and Asia. His family enjoyed listening to the stories of his incredible projects or grand adventures, with his unforgettable laugh woven throughout.
Attributing his success to his education, hard work, and determination, Curtis was ever mindful to instill the importance of those attributes in his children. He believed you were defined by the way you treated others and encouraged his children always to be good friends to others, help others, and choose friends who did the same.
Curtis's current company, Uhnder, was on the verge of making a big impact in 2022-less than a handful of semiconductor start-ups have ever had their product ever on a production car before. But just when things were going well for him, Fate dealt him a cruel blow.
Curtis was diagnosed with glioblastoma in June of 2022, and in the year that followed, he fought fiercely and courageously. He researched new trials and treatments. He kept his mind busy working as much as he could. He kept fit by walking three to six miles daily while receiving his chemotherapy and radiation, frequently passing and greeting his doctors on the sky bridge at MD Anderson Cancer Center in Houston, Texas. He had the spirit and determination to beat the disease.
Had it been anything other than one of the most virulent cancers, he may well have.
Many family members and friends visited, stayed, and generously volunteered their time with Curtis and his family. The family would like to thank Manju Hegde, Tom Davis, Aaron Davis, Kelly Davis, Bill and Margaret Davis, Elizabeth Davis, Rachel Davis, Josh Davis, David & Patti Williams, Jon Williams, Meghann Parson, Rebecca Fenlon, AGK Karunakaran, Cecilia Ruberto, Matthew (Matt) Hudson, Larry Richards, and Russel Gore, Rick and Michelle Lee, and the many caregivers, especially Tiffany Monroe, for helping Curtis and family. We want to thank Curtis's clinicians at St. David's in Austin, MD Anderson Cancer Center in Houston, UT in Austin, Missouri Baptist in St. Louis, BJC Hospital in St. Louis, and Siteman Cancer Center in St. Louis. We especially thank his neurosurgeon, Sherise D. Ferguson, M.D. at MD Anderson Cancer Center. Curtis called Dr. Ferguson a force and attributed his survival and sustained abilities to his care at her hands. We thank all who held Curtis and his family in their thoughts and prayers.
Khrystal, Alexandria, and Ava had the pleasure of caring for Curtis daily as his health declined, and they treasure the time they spent with him.
Curtis's life ended far too soon, and he had numerous other adventures, trips, and business endeavors planned, and he welcomed all the unforeseen adventures he might encounter. What Curtis looked forward to most was knowing and loving his future grandchildren.
May his memory and adventures be eternal; he will be sorely missed here on Earth.
Curtis is survived by his wife, Khrystal; his children, Anastasia Ross, Joshua (Josh), Alexandria Acosta, Avamargreta (Ava), and Hunter; his parents, William (Bill) and Margaret; his brothers and sisters, Thomas (Tom) (and wife Jenny), Elizabeth, Fr. Jacob, Aaron (and wife Kelly), and Rachel (and husband David) Saunders; his in-laws David Williams and Patti Sprague-Williams; his grandmother in-law, Peggy Sprague-Robinson; his brothers and sisters-in-law, Heath Williams, Amber Dover, Jon Williams, AshLeigh Williams, and Aaron Williams. Curtis is survived by twenty-two nieces and nephews and four great-nieces and nephews. Curtis is survived by teams at MulticoreWare (AGK) and Uhnder (Manju Hegde), who comprise his work family.
Visitation Wednesday, June 21st, from 3-7 p.m., with a Reading, Eulogies, and Rosary prayer at 6 p.m. at Einan's Funeral Home, 915 Bypass Highway, Richland, WA 99354. Funeral services will be held at Christ the King Roman Catholic Church on Thursday, June 22nd, at 11 a.m.
Donations may be made to Christ the King Catholic School in Richland, Washington, or MD Anderson Cancer Center in Houston, Texas.
Irish celebrations of life will follow in Austin, TX, and Richland, WA.
Sad to hear the news. Rest in peace.
I worked with Curtis at Celox Networks. Curtis was welcoming and I enjoyed working with him on the bleeding edge product that the SCx192 was. It was also nice to see the success that his new venture was on the brink of…. I was shocked and very sorry to hear that he had passed. To his family, friends and colleagues I pass on my condolences.
God Speed Curtis
I am so sorry for your loss. My prayers are with you
Om Shanti to departed soul.
Never had a chance to meet Curtis but heard about his charismatic technological acumen and his ability to tackle hostility.
You will be missed Curtis.
I knew and worked with Curtis since the fall of 2016. During the seven year interaction, his intuitive brilliance was apparent. His energy and drive was infectious. His kindness and empathy was a reminder of how we should treat others. He was a gem. Beyond work we would discuss geopolitics, economics and innovation and there was always something to learn from what he said. Time may assuage the sadness of this loss but the memory of his association will live with me.