FIND AN OBITUARY
Service information is posted on our website only with approval from the family.
If you are seeking information not listed below, please contact us.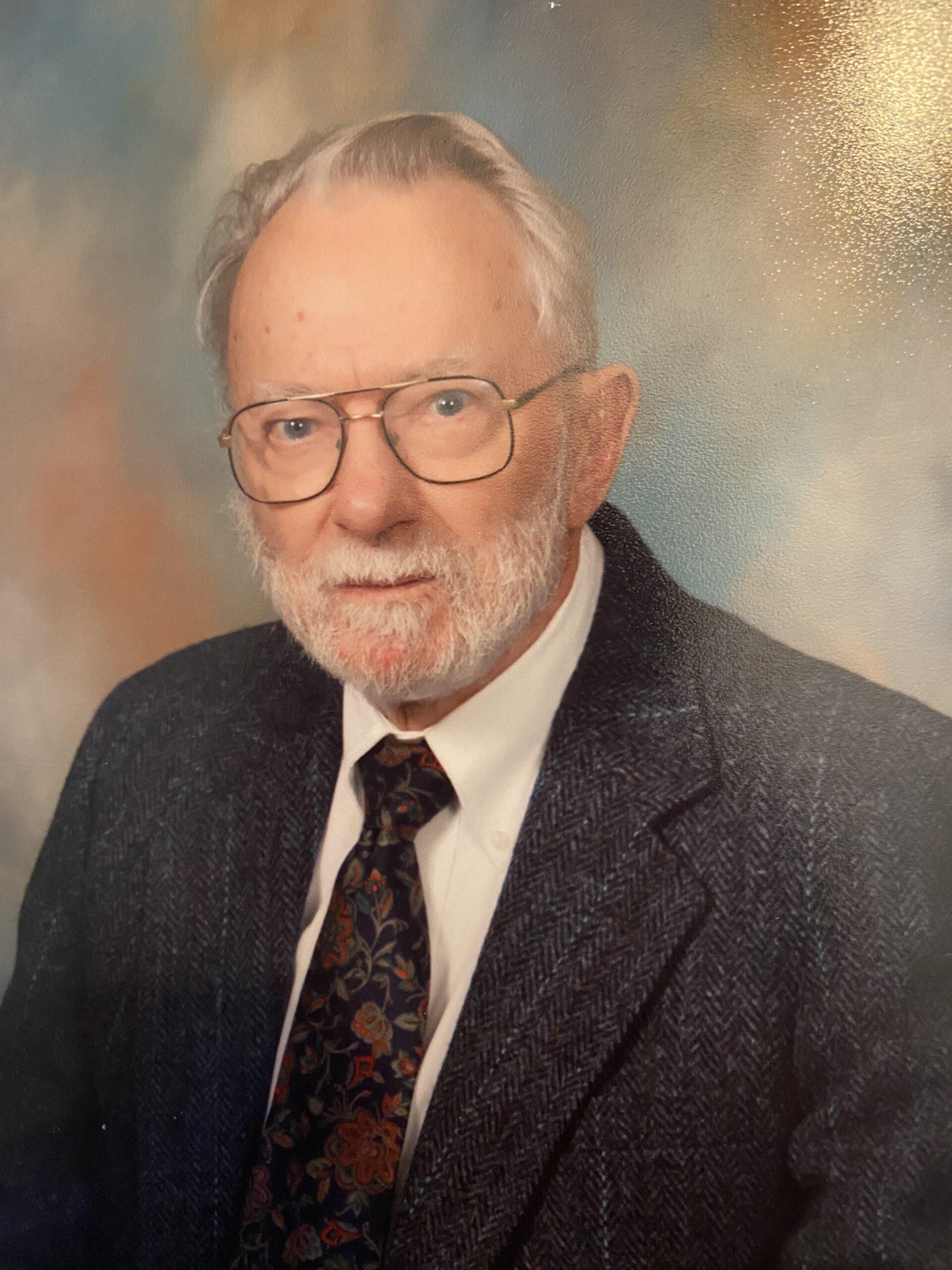 Dale Washburn
02/08/1930 — 06/04/2023
From Richland, WA | Born in Windsor, CO
Funeral Mass
Starts:
Mon, July 10, 2023, 12:00 am
Ends:
Mon, July 10, 2023, 12:00 pm
Dale Washburn
Dale Washburn, who died on June 4, worked for two of the great American industrial corporations of the 20th century – General Electric and Westinghouse. As a metallurgist who specialized in the cladding that surrounds the fuel pins of nuclear reactors, he was part of the effort to develop nuclear power to add to the nation's energy resources and to secure its defense. 
But it was in his 35 years of retirement, following 25 years as a scientist, that he found his greatest satisfaction. That's when he really got to work. 
Dale built things: a custom kitchen in the Richland home he shared with his wife, Dottie, who loved to bake. A studio with a hardwood floor where they could practice the round dances that became their shared pastime. A curved couch with a matching, curved coffee table. A kitchen table for one daughter and a dining room table for the other, jewelry boxes for every woman in the family and sets of wooden blocks for grandchildren. 
He took up glass-fusing, and supplied – inundated, really — relatives with colorful plates, platters and bowls. 
He took up tennis at age 65. He became an enthusiastic member of the Columbia Basin Racquet Club and worked out with a personal trainer until he was 92. A lifetime hiker who once did 50-milers with his son's Boy Scout troop, in recent years he enjoyed walks on the path along the Columbia River. 
Above all, he fished. He cast for steelhead in the rivers of Washington, Oregon and British Columbia. He went out with guides and with friends, and  several times flew into a fishing camp in northern British Columbia on a small plane. 
He and Dottie danced … and danced … and danced. Members of the Prairie Shufflers, they took advanced lessons in square-dancing and round-dancing and spent a month each winter at a dance festival in Mesa, Arizona. 
They traveled. They drove their fifth-wheel camper around the West before catching the time-share bug in Williamsburg, Va. They became the best ad imaginable for such an investment, hosting or sponsoring family vacations not only in Williamsburg, but in Tennessee, Colorado, Arizona, Oregon, British Columbia, Mexico and Ireland. They cruised – always on Holland America Lines – to Alaska and Mexico to celebrate big anniversaries with their family.  
Born in Windsor, Colo. on Feb. 8, 1930 to Darl and Edith Washburn, Dale never knew his mother. She died within weeks of his birth. He and his older brother, Darl Jr., were raised by their maternal grandparents, Millard and Elsie Franklin, in Greeley, Colo. 
Dale started fishing early – for family dinner. He hopped trains to ski in the Rockies. He set pins at a bowling alley and lugged cement to build roads in the mountains.  
After graduating from high school in Greeley, he floundered for a year in college and then hitchhiked to California, where his father and stepmother owned a ranch in La Puente. Soon, he enlisted in the U.S. Army. 
This was early 1952, close to the height of the Korean War. Dale was within a day of shipping out to Korea, when his father and stepmother asked a local congressman to intercede and get Private Washburn assigned to officer training. It worked: The Army sent him instead to Officer Candidate School at Camp Polk (now Fort Johnson), La. 
One night at an officers' dance, Dale met a first lieutenant in the Army Nurse Corps from Albion, N.Y. This was Dorothy Fisher. Six weeks later, much to the surprise of their respective parents, they were married. They would remain so for 69½ years. 
They were assigned to the U.S. Army Base in Frankfurt, Germany a few months after the wedding. When they returned to the United States following the birth of their first child, they settled in Los Angeles. Over the next eight years, Dale completed a bachelor's, master's, and PhD in engineering, with a specialization in physical metallurgy, at the University of California at Los Angeles. 
He worked for nine years at Knolls Atomic Power Laboratory, a division of General Electric that developed nuclear propulsion systems for U.S. Navy submarines, in Niskayuna, N. Y. In 1974, he took a job as an engineer and later, a manager, at Westinghouse Hanford in Richland, where he worked on the Fast Flux Test Facility.  
He is survived by three children – Dale Jr., and his wife Dixie Crockford, of Richland; Dina Kruger and her husband Joe, of Silver Spring, Maryland; and Lindy Washburn and her husband, Rick Hampson, of Fair Lawn, New Jersey. Five grandchildren also survive him: James Washburn, Isaac and Mira Kruger, and Jack and Nick Hampson.  
Dale was the last of his generation. His wife, Dottie, preceded him in death by almost exactly a year. His older brother, Darl, and his sister, Karen Couts, also predeceased him.  
Dale was a man of the old West. He had a courtly manner, a country vernacular and a million stories. "We had a lot of fun," he said as he looked back on a long life. And, of his family, "we all got along." 
Funeral services will be held at Christ the King Roman Catholic Church on July 10 at 11 a.m..   
Dear Washburn family.
My condolences for the loss of your dad. I had the pleasure to know Dale during his time at FFTF. He wrote and published many technical papers that came through my office for 'clearance'. He was indeed a lovely gentleman!
Dear Washburn family,
My condolences on the loss of your dad. I had the pleasure to know Dale during his FFTF time when he published many technical papers that would come through my office for "clearance". He was indeed a lovely gentleman!