FIND AN OBITUARY
Service information is posted on our website only with approval from the family.
If you are seeking information not listed below, please contact us.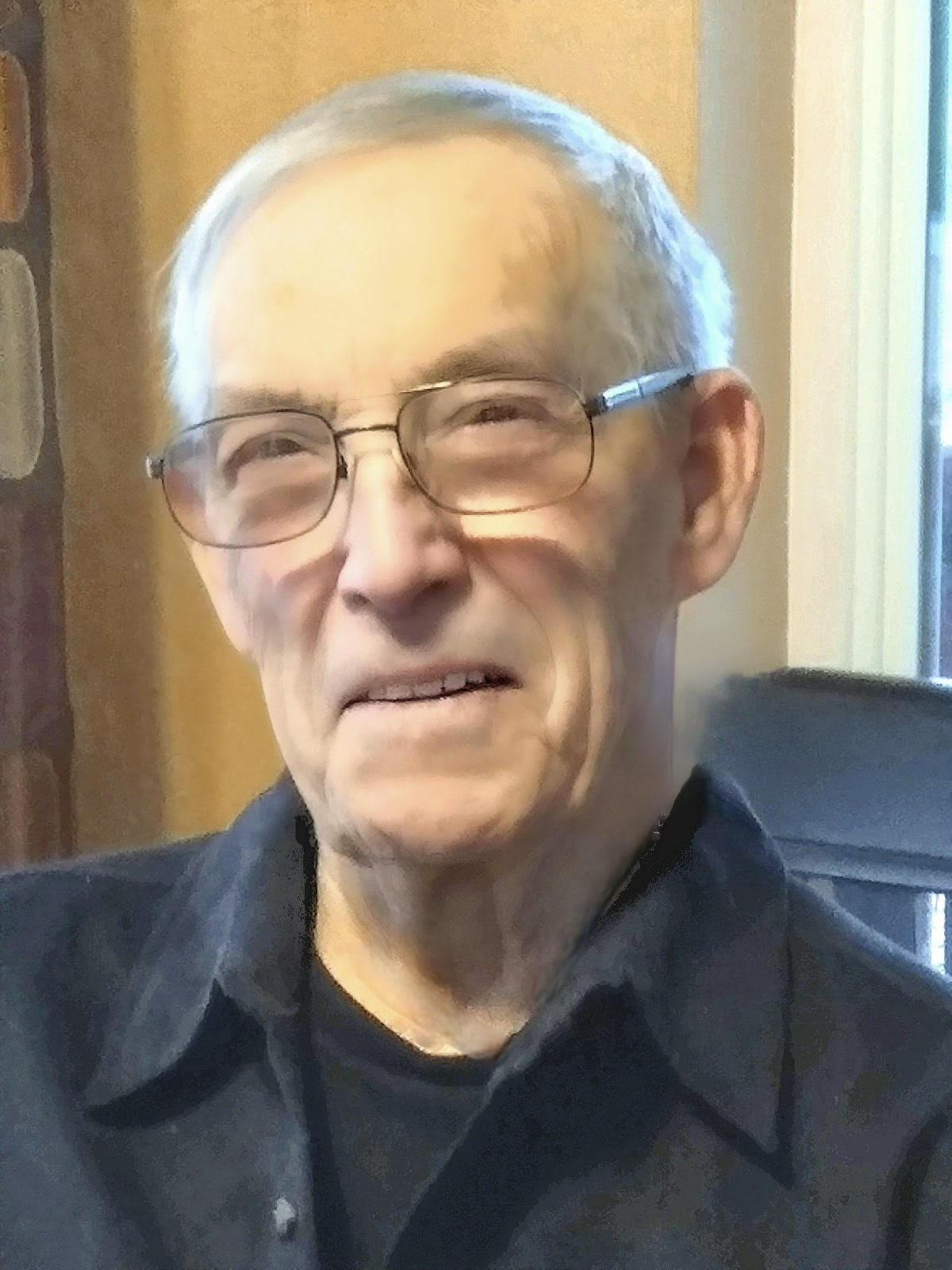 Gerald Linn Cline
03/22/1939 — 06/03/2023
From Kennewick, WA | Born in Lahunta, CO
Gerald Linn Cline
The Obituary of Gerald Linn Cline
(written by his son, Kerry L. Cline)
June 5th, 2023
It is with great sadness to announce that Gerald Linn Cline (Jerry) was called home and left this earth peacefully on June 3rd, 2023.
Jerry was born on March 22nd, 1939 To Richard Linn Cline and Helen Jeanette Cline (Prater) in Lahunta, Colorado. Jerry's parents also blessed him with two younger sisters, Sharon & Teresa.
In 1943 at the age of 6, the family moved to a place called Richland Washington, where the rumor was that there was some big government project underway that would put hundreds of men to work. The
family took a chance and moved to Richland. Richard found work and became the first of 3 Clines to work at Hanford. They bought a 'B' house upon settling in Richland in which Helen lived the next 52 years. Jerry was part of a unique group of kids that were born in all parts of the country and would grow up as classmates part of the first few graduating classes of the 'new' Richland High School. The original
being vacated for the government's "Manhattan Project ". The skeletal remains of the high school still stand on the Hanford site.
As a young teenager Jerry went to work for a newly opened Safeway store that was within walking distance from home. He worked hard, as was his nature, and became the graveyard shift assistant
manager by the time he graduated high school. He worked full time on graveyard shift while attending high school. This was a perfect training regimen to be able to fulfill the demanding work schedule of
working at two full-time jobs concurrently. Which he did by working for the Prime Contractor at Hanford and continuing in his role at Safeway during the first couple of years of his marriage to Jessie Willoughby,
whom he met and married in 1959, the mother of his three children Kimberlee Kay, the eldest daughter, Kerry Linn, the only son, and Trina Marie the youngest daughter.
Early in his teens he discovered his love for archery. As someone who is left-handed, after a couple of years he succeeded in performing the amazing feat of changing from shooting left-handed to shooting
right. His mastery in archery can be seen in the dozens of plaques, trophies, and ribbons that he accumulated.
In his employment he found an interest in organized labor and became the chief steward for the Nuclear Operators at Hanford. He was part of the negotiating team that transformed the Nuclear operators from
a group of entry level laborers into a skilled craft. By perpetuating the vision of the union president, the team was able to secure training requirements for the operators that brought them comparable wages
with the other skilled crafts. Soon after, Jerry accepted an administrative position with Kaiser Engineering as a Labor Relations Specialist where he remained until his retirement in 1996 at the age of
57.
In 1983 he married Shirley and remained happily married to her until her passing in 2020. Upon their marriage he gained three Step children whom he loved as his own: Tim Doyea, the eldest son, Cindy Doyea, only daughter, and Mike Doyea, the youngest son. In his retirement he enjoyed spending time competing in archery, traveling to several places with his wife
Shirley and camping and vacationing with family. Jerry loved animals and after he retired he enjoyed his squirrels that populated his backyard. He built an environment for them such as running boards along his fence, and houses that were placed high in the trees. He loved and appreciated all animals.
Jerry is survived by his 2 sisters, Sharon Rameriz (Bob), Teresa Clark (Ken), his 3 children, Kimberlee Cline-Dallaire (Dave), Kerry Cline, and Trina Cline, 3 step children, Tim Doyea (Pam), Cindy Doyea, and
Mike Doyea, his grandchildren: Natasha Doyea, Dustin Doyea, Lacee Cline, Dakota Cline, Nicholas Hubbard, Nathan Hubbard, Brittany Merrill, Joel Dallaire, 4 great grandchildren, dear friends Barbara
Weeden (Bobbie) and daughter Cheryl, and many other close friends.
Jerry will be missed greatly by his children and family and all that loved him. Peace be with you and may the wind be at your back and the sunshine on your face. Until we meet again. Donations in Jerry's name may be made to the Diabetes Association or Humane Society of the Tri- Cities.
I am sad to learn of both Jerry's and Shirley's passing. They were often connected with archery events I attended with my late spouse Ray Wilson; they were always a bright spot at these events and are known as great people! Rest in peace both of you!
A GREAT guy. I worked shift a z plant for years.rest in peace Jerry.
Its been only forteen days since my beautiful father left the world. May the eternal blessings, that our Most High God of Life ment for him, as one of beloved creatures, be given in full to this wonderful man called Gerald. Gerald a name meaning _power of the spear_ a perfect name for him. Much love and respect to you my earthly father!
Down in the Valley Song sung by Burl Ives * My dad Jerry used to sing this song to us often when we were young children in his loving care. _
https://youtu.be/OGxSkpqUhYw
&
A Poem of Saint Patrick c. 385 – 461
___There are three orders of saints:
those who are a glory on the mountain tops;
those who are gleams on the sides of hills;
and those who are just a few faint lights down in the valleys.
☘️☘️☘️☘️☘️
My dad covered a lot of land traveling through his fruitful life. Some of my best memories with him are going so high in the mountians on narrow paths that we who were with him feared a bit of falling. He will always be the first one who taught me to trust. Love you forever my daddy, your daughter Kimberlee
So very sad to see you passed away Jerry feels like a piece of my past has just left me. I thank you for being my friend all these years. Either at work or in the woods bow hunting you have given me some of my most cherished memories. The world has lost a very very good man. Rest in peace Jerry you will be missed truely missed……Dan
Kerry and Family,
I am so sorry to see that Jerry has passed away. You're all on my prayers during this difficult time
JERRY I LOVED YOU AND ALWAYS WILL
AND YOU WILL BE MISSED BEYOND WORDS
Dear dad I cannot express the sorrow that I feel deep down inside upon losing You, I could never imagine the pain that I feel. I knew I would have to face this someday, but could never imagine how lonely I feel. I LOVE YOU SO MUCH and with always cherish the memories that we shared. You were the best Dad! I will always be your little girl. Now rest in peace Daddy, and please know that I am ok. See you again someday my hero!
Dearest Dad I cannot expressed how sad I am. I knew that this day would come someday but had no idea that it would hurt this bad. I feel so lonesome without you and I want to talk to you and see you, but I know that you're in a better place. And I will see you again someday I love you with all my heart. I will always be your little girl and you were The Best Daddy!! Love you 4-ever!!