FIND AN OBITUARY
Service information is posted on our website only with approval from the family.
If you are seeking information not listed below, please contact us.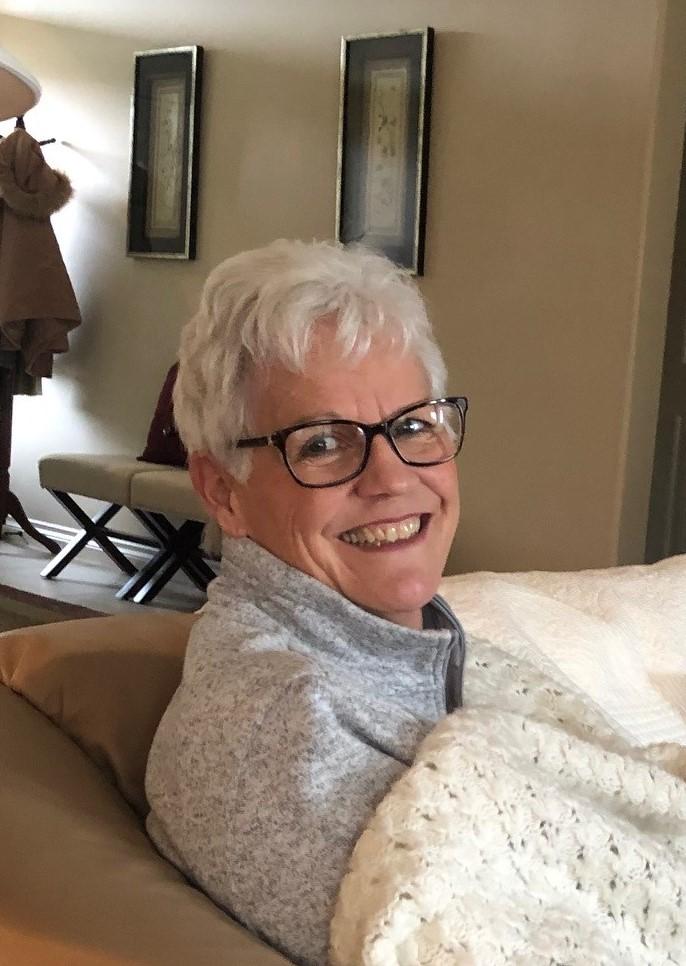 Laurel Noble
12/04/1951 — 06/30/2023
From West Richland, WA | Born in Spokane, WA
Graveside Service
Starts:
Sat, August 5, 2023, 1:00 pm
Ends:
Sat, August 5, 2023, 2:00 pm
Location:
Sunset Gardens
915 Bypass Highway, Richland, WA 99352

Celebration of Life
Starts:
Sat, August 5, 2023, 2:00 pm
Ends:
Sat, August 5, 2023, 3:00 pm
Reception
Starts:
Sat, August 5, 2023, 3:00 pm
Ends:
Sat, August 5, 2023, 5:00 pm
Laurel Noble
Laurel Jean Noble, known affectionately as "Lolly" to her family and friends, lost her battle with multiple myeloma on June 30th, 2023. Born on December 4th, 1951 to Leigh and Margaret Elmer in Spokane, WA, Lolly arrived ready to live and love with her whole heart. She grew up on the South Hill of Spokane with her two older brothers and younger sister. Always drawn to social activities where she could make friends, Lolly enjoyed being a Camp Fire Girl, playing park league softball, playing tennis, and exploring the entire South Hill on her bike with her girlfriends. Her summer weekends were spent at Coeur d'Alene Lake surrounded by a cherished group of lifelong friends. She loved to water ski, play "Kick the Can," and crazy card games that often had up to 14 or more participants. Lolly's ability to tell stories and easily laugh at herself created an atmosphere of fun and friendship in so many of her social circles.
Lolly graduated from Lewis & Clark High School in 1970, where she was a Ti-Girl, and a cheerleader supporting the athletic teams. Lolly was also the treasurer of Girls Federation, a member of the German Club, a class representative, and worked on yearbook sales. Her adventurous nature also led her to become a Rotary Exchange Student traveling to parts of Europe and living with a few families in England.
Lolly absolutely loved her second grade teacher and decided then and there that she too would be a teacher. After High School, she headed off to WSU in Pullman to pursue her degree in education.
At WSU she joined Kappa Alpha Theta sorority and formed friendships that continue to this day. Always involved in cheering others on, Lolly was on the Cougarettes marching team which performed at the home games. One of her most life changing events occurred at WSU. Her sorority sisters convinced her to set aside her studying and go with them to an event at the SAE fraternity house. Reluctantly she rent and after a short time decided she would go back and continue to study. Before she could find the door, she encountered an SAE member who began a conversation with her and convinced her to stay a little longer. Thus began the 52 year love story of Lolly and her beloved Duane. They married three years later in May of 1974 shortly after Lolly finished her student teaching.
Lolly was hired right after receiving her certificate and began her teaching career at Jason Lee elementary in the fall of 1974. In September 1978, Lolly and Duane welcomed their first son, Reed. In December of 1980, they welcomed their second son, Chris. Lolly took a leave from teaching and devoted 8 years to raising her boys before returning to teaching in 1986. Lolly loved being a mom. She thrived on watching her boys use their imagination and marveled at their creativity. She loved their questions and enjoyed conversations with them. She was always busy attending their games, or going to see an art display, or taking them out to sell pies for a fundraiser. They enjoyed boating and water skiing on the river as a family. She respected their different interests and provided each of them with support for their dreams. Her boys meant the world to her.
When she was a new mom, Lolly joined a group of working professional with new babies that focused on child development. The bonds and friendships she formed with a handful of these women became the "GGW" group who continued their friendships long after their children were grown. They would have a girls' get-a-way trip about once a year. The family would like to offer their heartfelt thanks to these wonderful friends who continued to support Lolly and Duane through her illness with meals, visits, and encouragement.
Lolly's teaching career included teaching grades 1, 2, 3 and 5 before moving to Carmichael middle school to teach Science. Lolly loved teaching science and providing hands on opportunities and science labs for students. In 2006, after being nominated by her principal, Tim Praino, she was awarded the Crystal Apple Award which seeks to recognize public school educators who have made a positive impact on the lives of their students. As much as she loved teaching science, Lolly recognized a number of students with significant struggles in reading and applied to teach a class focused on reading. Her background in teaching foundational reading skills at the elementary level coupled with an adopted reading intervention program by the district proved to be a winning combination. Students in her class showed significant progress and before long her classroom was being observed by many teachers from other districts. When she retired, the curriculum company offered her a job for training and implementation of their program. Lolly was tempted but declined so she could focus on her retirement dreams.
Throughout their life together, Lolly and Duane enjoyed traveling. As Duane's guitar sales increased, they would travel to different shows and conferences. They built a new house complete with a shop for Duane's guitar building. As always, Lolly kept herself busy nurturing and encouraging others. Her friends and family have all experienced a meal, or a visit, or a note, or phone call from Lolly especially if they were in a time of need. She was always there to listen and support them. Even a few friends of her sons would drop in to talk with Lolly. She understood the treasures on this earth were found in the relationships. If you talked to Lolly about a trip she had taken, there would of course be some funny stories, and she would tell you about some of the things she saw, but most often she would tell you about people she met or spent time with on the trip.
Lolly is survived by her loving husband of 49 years Duane Noble, her son Reed Noble of Richland, son Chris Noble of Seattle, brother Jim Elmer (Sue) of Liberty Lake, brother John Elmer (Air) of Mercer Island, and sister Peggy Wade (James) of Richland. She is also survived by two nieces and six nephews and their families.
Lolly was preceded in death by her father Leigh Elmer in 2003, and her mother Margaret Shannon in July 2022.
The inurnment will begin at 1:00 at Einan's on August 5th followed by a service at 2:00 and reception at 3:00.
I remember Lolly Noble from all through my Elementary School years at Badger Mountain. She was very caring and sweet and though I never has the honor of being her student, my friends who did have her as a teacher absolutely loved her!
Chris was in a lot of my classes throughout my school years. To Lolly's family and friends I am terribly sorry for your loss.
I am so sorry for the loss of such a lovely woman. I didn't know her very long, but thought a lot of her ❤️
Lolly, how fortunate for Meaghan to have you for her first grade teacher when we first moved to the Tri-cities. You made the transition of her move to a new community and school so smooth with your humor and loving ways. What a super teacher you were! I was fortunate enough to be a volunteer in your class which led to employment as an Aide for 26 years. You always brightened every room you entered. I always enjoyed our chats at book group, catching up on our families. I will always remember your smile and your positive outlook. You will be missed and always loved. Sandee and Meaghan Brooks
Lolly, when we first moved to the Tri-cities, how super it was that Meg was in your 1st grade class at Badger Mt. You made the move an easy transition for her. I got to know you by volunteering in your classroom helping out. You were instrumental in my applying for an aide position at Badger, never knowing I would be there for 26 years. After your retirement you joined the book group. You always were a bright spot at the meetings bringing humor to a lot of the discussions. You always lit up the room where you were. I always looked so foreword to seeing you. You will be missed but always remembered with love. We will miss you. Sandee and Meaghan Brooks
Lolly you will be so missed by family and friends. Having taught with you I remember your love of the children and the staff who were friends. It is with a sad heart that we part. Love in friendship always 💝 Patt