FIND AN OBITUARY
Service information is posted on our website only with approval from the family.
If you are seeking information not listed below, please contact us.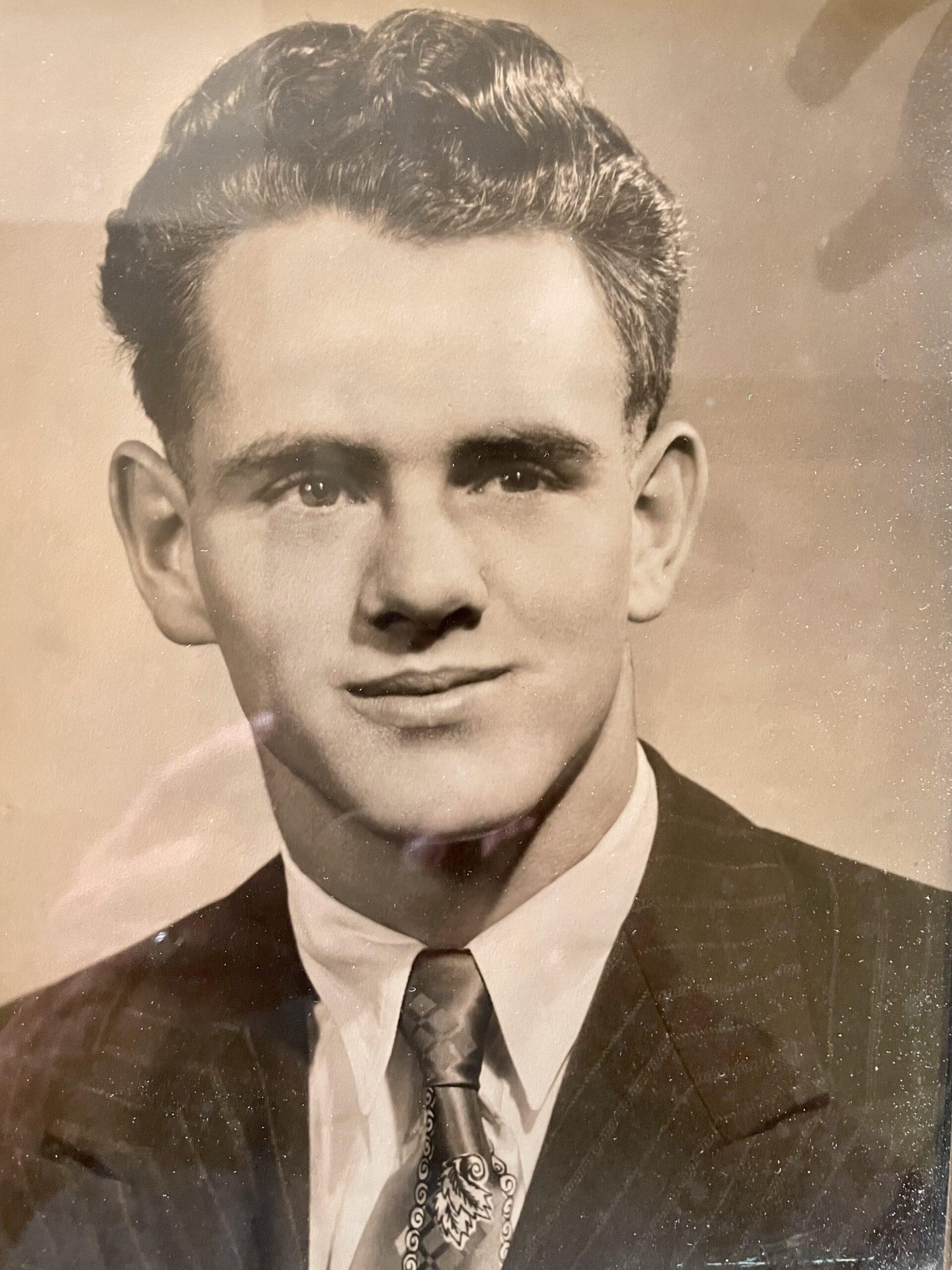 Leonard Sevigny
07/01/1933 — 06/05/2023
From Richland, WA | Born in Grafton, North Dakota
Leonard Sevigny
Leonard Joseph Sevigny, 89, passed away on June 5, 2023, in Richland, WA.
Leonard Joseph Sevigny was born on July 1, 1933 in Grafton, North Dakota, to Arthur Sevigny and Josephine Proulx. He was one of 13 children and has celebrated and shared the importance of family throughout his life.
Leonard graduated from Marquette High School in Yakima Washington and earned a boxing scholarship to Gonzaga University. He served his country as a proud Marine from 1951-1954. His military service was followed with a career in Refrigeration Engineering at the Hanford site in Richland Washington. He was well known for his service coaching local youth and through outreach as a member of the Knights of Columbus.
Leonard married his life-long partner, Eleanor Garman, on July 1, 1955 in Yakima, WA. Leonard and Eleanor were blessed with 6 children; son- Gregory Sevigny (Wanda), son- Gary Sevigny (Nancy), daughter- Laure Quaresma (Jerry), daughter – Cheryl Riddelle (Jeff), daughter- Michelle Redden (Rick), daughter -Karla Perry (Jon), 18 grandchildren; Ryan Sevigny, Nikki Rogers, Amy Clifford, Whitney Williams, Jaime Toon, James Riddelle, Paige Riddelle, Kendall Mehinagic, Nathan Sevigny, Aaron Sevigny, Jason Sevigny, Derek Redden, Bradford Redden, Jacob Redden, McCall Redden, Gabriel Perry, Michael Perry and 9 great grandchildren; Riley Rogers, Braden Rogers, Teagan Rogers, Grace Sevigny, Jude Sevigny, Koa Cifford, Kalia Clifford, Nora Sevigny and Sophia Williams.
Leonard is survived by his children and spouse, Eleanor Sevigny and was preceded in death by his parents; Arthur and Josephine, 6 siblings; Bernard Sevigny, Pauline Wilson, Carolyn Quinn, Louis Sevigny, George Sevigny, Roger Sevigny and grandson, John Quaresma.
The Funeral Mass for Leonard Joseph Sevigny will be held at Christ The King Catholic Church in Richland, Washington on June 14 at 11:00.
Burial: Sunset Memorial Gardens, Richland Washington
Memorial donations can be made in Leonard's name to support the mission of service through Christ The King Catholic Church and Christ The King Catholic School.
"Family is a link to our past and a bridge to our future. They are treasures that we hold in our hearts forever."
Uncle Leonard is one of those many father figures I had in my life. He had a quick wit, humor and a forgiving nature.
When I got out of the Navy, I went to one of his kids wedding. (can't remember who) I saw Uncle Leonard but I was filled with anxiety, as I had just transitioned out of the Military and hadn't seen anyone in years. I shook his hand with my extremely sweaty palm, he shook his hand like it was soaking wet, laughed that great laugh of his and said, "Hey Jeff, I'm the one who's supposed to be nervous here."
Being with the Sevigny family has always been a prominent feature in my childhood memories and you are all there in my heart. I miss you all and I'm sorry for your loss. I'm glad you got to be with your father, it's a gift to know someone for so long.
We are all here for a limited time and losing people you love is always hard. Take care of Eleanor and hold onto each other. I love you cousins and miss you too! Take care.
Jeff
Sure loved Grandpa Sevigny. What a wonderful man. I know he'll be missed by so many!
Eleanor, Greg, Gary, Laure, Cheryl, Michelle, Karla,
I'm sorry to hear of Len's passing. Your husband/father defined "Good man".
I came to realize as I grew older how valuable his presence was to us all. RIP Mr. Sevigny, job well done. W.
We are so very sorry for your family's loss. You are in our thoughts and prayers.
Sorry for your loss I met your dad and mom at church Christ the king i am a friend of Emile and Aline Fillion we use to visit after mass and speak french a little
It seems like there has always been a Sevigny helping with a church, school, or sporting function. Len and Eleanor set the stage by example for their kids to follow. I remember Mr. Sevigny with a smile and a task to do as he volunteered his time. Your dad helped MANY people.
Taps
Day is done, gone the sun, from the hills, from the lakes, from the skies, all is well, god is nigh, rest in peace loyal marine. We honor your service to country and love and devotion to family.
I only met Leonard one time but he made an impression on me as a kind man. I know he will be much missed by his family.
This was a wonderful tribute to your father, Laure. Thinking of all you during this time. Many blessings.
Laure, Greg, Gary and the rest of you youngsters,, my sincere condolences. In the good old days , it was great when ours and other families got together to watch the brothers play baseball. Your parents were a wonderful part of that group, that time in our lives. The quieter ones, but always had laughs.
Will be there in spirit…sending much love and big hugs.
I know all of us are better people from having had you in lives. Rest In Peace, and pray for those of us who remain behind. We miss you! Anna and Dan
My thoughts are with the Sevigny family during this time of loss. During our youth baseball days Leonard and Eleanor were part of the circle of parents that served as honorary parents to all of us. With many "moms and dads" looking after all of us misbehaving was at a minimum. I think I speak for all of my baseball buddies when I say we were very fortunate and grateful to have such a loving circle of parents. Rest in peace, Len and thank you for your guidance.
Mike Davis