FIND AN OBITUARY
Service information is posted on our website only with approval from the family.
If you are seeking information not listed below, please contact us.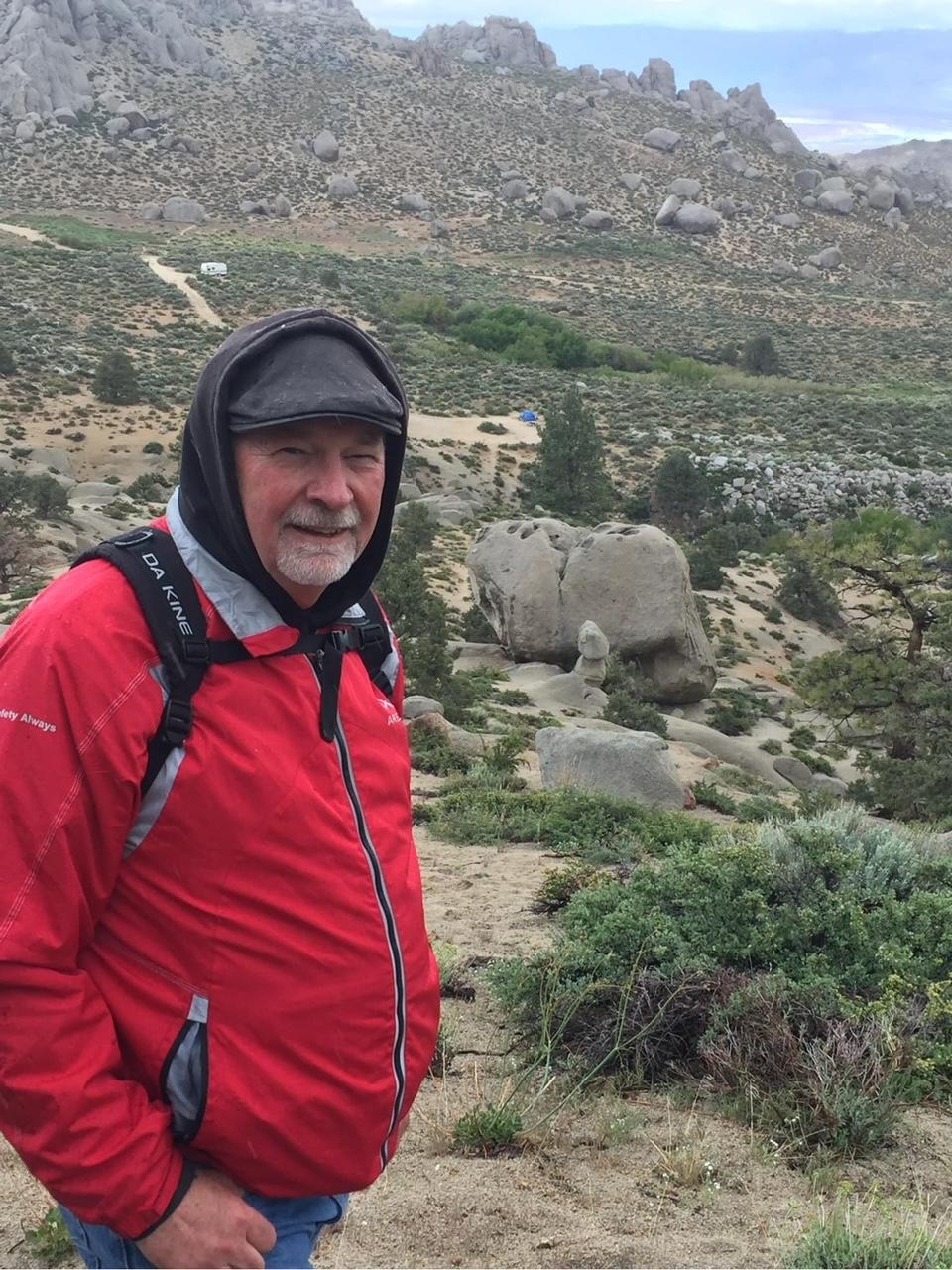 Paul Wees
04/21/1954 — 06/11/2023
From Richland, WA
Paul Wees
April 21, 1954 – June 11, 2023
The family of Paul Michael Wees, 69, of Richland, WA is profoundly saddened to announce his passing on June 11, 2023. Following a courageous battle with lung cancer, Paul passed away in his home, surrounded by loved ones.
Paul will be lovingly remembered by his wife, Thelma; children, Jesse, Beth (Chris Matthews), and Scott; stepdaughters, Kendra and Nichole; grandchildren, Caio and Emmett; brothers, Pat (Gail), George (Penny), Frank (Patricia), and Leo (Cathie) Wees; sisters, Mary Davis and Carol (Tim) Tallman; as well as numerous relatives and friends.
He was preceded in death by his brothers, Eugene, William and Edward Wees, as well as his parents James and Grace Wees.
In lieu of flowers, the family asks that you make a contribution to the charity of your choosing, in Paul's name.
Due to the overwhelming number of people who loved Paul, a memorial service will be held in both Richland, WA and Boise, ID.
Paul Wees's Celebration of Life
| | |
| --- | --- |
| Thursday | Monday |
| June 29, 2023 | July 3, 2023 |
| 4pm – 6pm | 2pm – 6pm |
| Horn Rapids Golf Course Event Center | The Riverside Hotel – Aspen Room |
| 2800 Clubhouse Lane | 2900 W Chinden Blvd |
| Richland, WA | Garden City, ID |
Friends, I was not aware until 9/19 that Paul had passed away. I have fond memories of our times at Boise High School, Boise State University and our fraternal experience. I am so sad to hear of his passing. Prayers for him and you his family. Peace+
We will miss you, Paul!
Jesse and the Wees family , sorry for your loss, sending prayers.
We graduated UofI together, spent the Summer of '91 in summer school where he graciously opened his home and family to me. Notable things Paul introduced me to:
1) Pesto (he made the best ever);
2) Focaccia Bread (he was amazed I had never had it);
3) Brisket (he was amazed I had never had it);
4) Jimmy Buffet (he was amazed I had never heard it– I was a metal head );
5) Canoeing (never done it);
6) The movie The Big Chill (he was amazed I had never seen it).
In return, I introduced him to the weight room and enjoyed busting his ass and hearing him whine like a baby! At one point when the post-workout pain far-outweighed the "fun", he asked/begged me in his very serious voice: "Can I just pay you to GO AWAY?—–"NOPE!, I couldn't live with myself if I did that." I responded. He cussed in opposition, but accepted his fate for the remainder of the summer. GRIN BABY, GRIN!
Your passing was WAY TOO SOON brother, you will be missed but NEVER FORGOTTEN.
I always admired Uncle Paul. As a kid I loved riding motorcycles all around Silver City – problem was I didn't have one. Paul always graciously, and bravely, let me take his trials bike for rides, and taught me how to clean a carburetor when I finally got my own. He let me mow his lawn and babysit the kids (again, brave) when I was a teen trying to earn some money. He helped me get an A on my mousetrap car project in high school physics, fashioned from a pizza cutter and various copier parts we scrounged up from Wees Brothers. Despite our age gap, our college experiences overlapped by a year, so he welcomed me to Moscow by having me over for dinner, showing me around the engineering buildings and introducing me to his crew of fellow nerds. It was readily apparent that he was the leader and they all looked up to him like I did. As an adult, I always looked forward to the campfire chats with Paul and John R. – sometimes philosophical, others controversial, always profound and entertaining.
I met Paul at Lowell elementary when our family moved from Emmett to Boise in 1966. Paul was one of our first childhood friends. Paul was an artistic, intelligent person with a quick wit and adventurous spirit. My brother Ron and I learned to walk on stilts because of Paul. We also learned if you're going to make a zip line from the backyard tree to the garage, you should probably have a method to stop besides falling or slamming into the garage. We spent countless hours in the Wees basement, talking and just hanging out. Paul was always willing to try something new, from riding a unicycle to riding trials bike type motorcycles. Paul was the lead "engineer " when we decides to weld together a go-cart. We borrowed a neighbors gas welder, Paul acquired a lawnmower engine and some time later we were riding our go-cart. The welds weren't terribly dependable but it did run. Sometimes over the decades we have lost contact but have managed to reconnect. I am especially grateful that Thelma and Paul have been coming to Spokane the last few ears to walk Bloomsday and catch up. If we're lucky to live long enough, we will lose lifelong family and friends, but it's not easy. I will miss Paul
My dear friend Paul, so many wonderful memories over the last 21yrs. I learned so much, about Dutch oven cooking from you. So many awesome dishes. You always loved me unconditionally, I really admired the way you would always speak your mind. You always stood up for what you believed in. I will miss our bike rides, our camping, hanging out and playing the guitar. Spending many weekends at Brooks Memorial Campground, cooking up a storm. I learned so much from you. Cooking in the park doing service for Summer Sizzlers. Your unconditional love for the fellowship. I will forever miss you my friend.
Worked with Paul for years, lots of years. Had the opportunity to camp with him and laugh with him on many occasions. His outlook on life situations was many times very different than others but always made some sense in a Wees kinda way. He helped you look at things from a different direction and for that I always looked to him for his opinion. He was great to work with, most days and when one of days he wasn't I always felt comfortable to say something about it, like don't piss me off I am the last Millwright that will work with you. ( this conversation did happen) His support during my life challenges was always solid, with though provoking talks and a well timed amount of Wees humor. Humor was his talent, among many talents he shared with the world. I will miss Paul and will enjoy my memories of our time together.
Remembering the good times with you and Paul. We will miss the great conversations and Paul's wry sense of humor. Your wedding was so much fun and a great chance to mingle with childhood friends. Thank you for the memories.
Maureen and Dennis Kerber
Paul, we will miss your dry and pointed sense of humor which kept us in stitches. We will remember your excellent campground cooking and other wonderful dishes like brussel sprouts with bacon and french scrambled eggs. You now have plenty of time to practice guitar. We will miss you.
Paul was my brother in law for 20 years. He was a practical guy who could solve most situations. When the family was building the Garden Valley house, I asked how so many people would be able a agree on things for the house,cand Paul wisely said that only the people that cared about that aspect of the house would voice an opinion, and he was right, there was no arguing and everyone got along very well.
Paul helped put a sense of humor on the worry we felt for Suzanne's mother when he he wore a Halloween costume to a family and friends Halloween party that had him looking like a large cancer disease. It was shocking and then funny. I have so many more memories of Paul that I will treasure forever. Paul, you were loved by all of us.
Paul was a beloved brother on law for 20 years. He had a great sence of humor and a unique outlook on life. He was well read and even read books I suggested! He was a handy carpenter and helped his family with upkeep on the house in Silver City and helped build the house in Garden City. When a discussion came up on how so many people would agree on a part of the house, Paul pointed out that only the people who cared about that part would give their opinion, the rest would just go along with the decision. I thought that was a wise opinion and it sure worked out that way too, with little or no arguing.
Paul was fun to be around, agreeable with the family and could help ease tensions. He once wore a costume to the Halloween party dressed like a large cancer disease, at a time when Suzanne's mother was recovering from cancer. It was funny,a little shocking but it did bring out into the open the worry we had for Suzanne's mom. I have many more memories that I will treasure forever. Love you Paul.
Uncle Paul is 8 years older than me and a favorite memory was me sneaking down to the basement in Grandma Grace's house when he was having a party. I'd squeeze in between some of his friends and watch the goings on. I could be there quite a while before he'd catch me and kick me out!
Paul was funny, cheerful, practical and smart. I always enjoyed his take on things. Beth, Scott, Jesse, I hope you'll always remember how much your Dad loved you. He was very proud of each of you. Carol, I wish you would have made your little brother join you at BK. He would have been a wonderful addition to my class. Suzanne, what can I say? Thanks for trusting us with Calley. Thelma, it was so nice to visit with you and Paul after the diagnosis. They say grief is a burden not easily shared. It's possible to share it sometimes.
I'm glad you're having a celebration of Paul's life in Boise. It'll be nice to share some memories.
Ron Wilper