FIND AN OBITUARY
Service information is posted on our website only with approval from the family.
If you are seeking information not listed below, please contact us.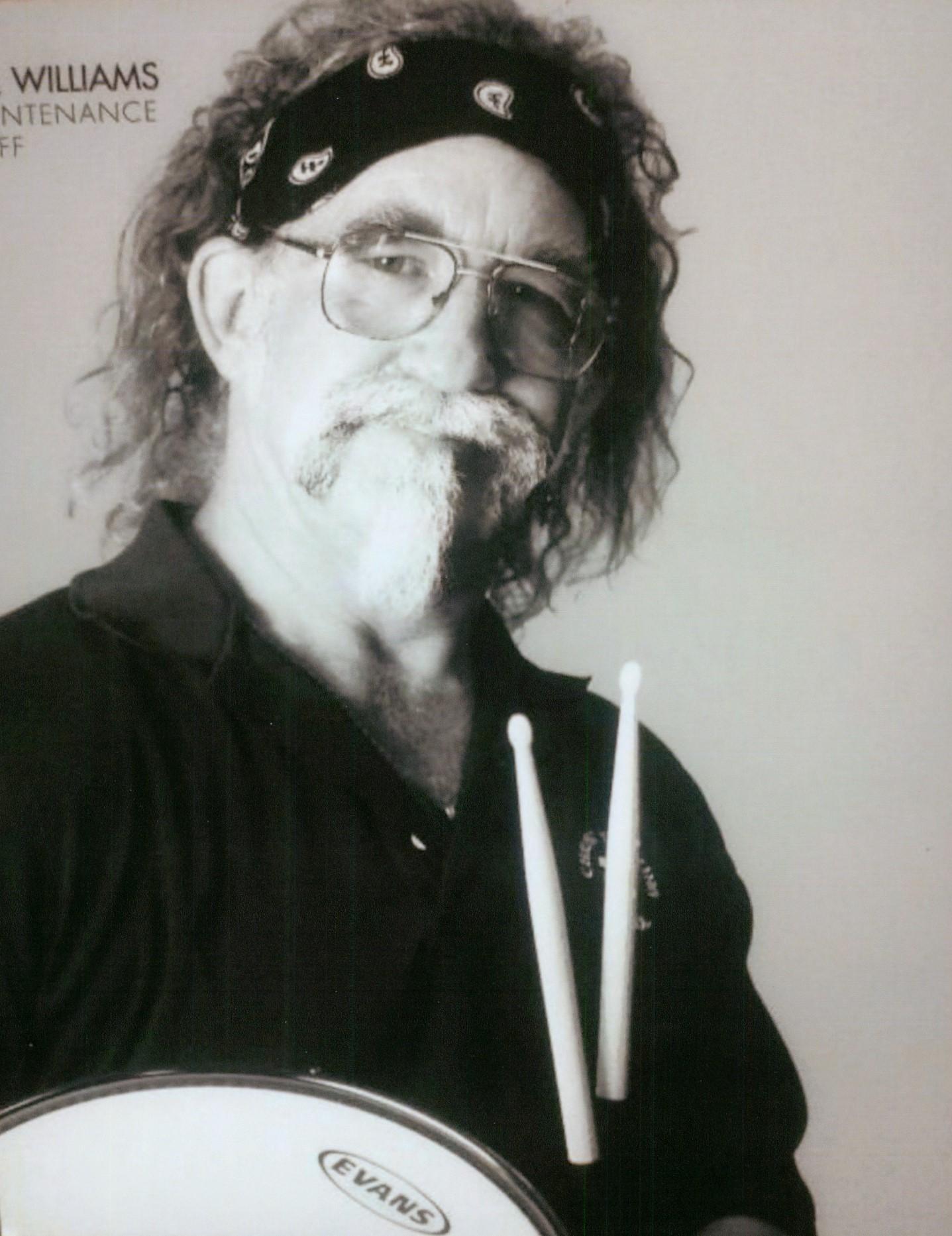 Robert Williams
09/21/1955 — 06/05/2023
From Richland, WA | Born in Everett, WA
Watch Service
New to Livestream? Watch the tutorial.
Robert Williams
Robert Gordon Williams, 09/21/1955 to 06/05/2023
Robert Gordon Williams was born to John and Norma Jean Williams in Everett Washington on September 21, 1955.                                                                                                              ·
Bob attended Cascade High School, graduating in 1973. He followed up with courses in Audio Visual at Everett Community College.
Robert's early career path included time as an Insert Supervisor at the Everett Herald, fiberglass production for the Bayliner boat company, and the Boeing corporation in various capacities. Bob ultimately found a home in Tri Cities, and since 1983 worked for Christ The King Church and school complex as leader of grounds keeping and maintenance in Richland WA for the remainder of his time among us.
Bob is survived by wife Pam Williams, his natural children, Josh Williams, Ryan Williams, and a beloved daughter, Ashley Williams. Through marriage to Pam, Lindsey Catt, Kyle Catt.
He was blessed with thirteen grandchildren including Killian (Ryan) Liam, Aiden, Max (Ashley). Rachel, Brooke, Jayden, Kylie, Aubrey (Lindsey)
Bailey, Brody, Brayden, Kyler (Kyle)
Bob was preceded in death by, among others, his parents John Gordon Williams and Norma Jean Williams, and a brother, Richard.
Bob, affectionately known as "Animal" (of Muppets fame) took up drumming in his early teens and by 17 was gigging in various venues in the greater Seattle area and 1-5 corridor. Bob arrived in Tri Cities at 28, and expanded his talents and music genre skills, allowing him to seamlessly integrate his playing into most any bands he chose. "Like It Or Not" (LION), Smoking Guns, Java Tones, Wolfs Wrench, Talon, Slim Picking, Strangers, Carry Price & Co were just to name a few.
Of note, Animal also played for and recorded with Romagossa Blu', which in 2007, opened for BB King.
Bob also was proud to have played with The Millionaires Club (Tommy Gnoza), Thunder River Boys (Duncan Pryce).
He regularly sat in with numerous other bands over the decades and constantly joined jam nights at local venues. His various bands also traveled to jobs for events, weddings, and festivals in the northwest.
Bob was passionate about the community through his career at Christ the King. He was an iconic fixture at the school and loved the students and became honorary "family" to the families attending. He was familiar with first the first generation students as they later became parents arid grandparents of later students.
Bob loved hot rods, including the actual cars, and also built and displayed scale models throughout his life. His basement is a museum filled with his collections.
Bob's first love was his family, and friends. He was inclusive of so many, and protected those he loved. Bob hosted, protected, and regularly sheltered legions of souls, especially children and those he deemed as honorary family.
Public Viewing will be held on June 15th from 3:00 to 7:00 at Einan's Sunset Funeral Home
Bob's Celebration of Life will be held at C3 Church located at 150 Gage Blvd, Richland on June 16th at 2:00.
I didn't just loose someone, I lost: My husband, my best friend, my cheerleader, my biggest fan, my lover, my comfort, my handy man, my protector, my hero, my sounding board, my daily routine, my taste tester, my chef, my dance partner, my problem fixer, my tv/movie watching partner, my bug killer, my voice of reason, my encouragement, my self esteem booster, my caretaker when I was sick, my spontaneous gift/flower giver, my hearing "I love you" everyday, my physical comforter, my comedian, my memory maker, my hand holder…I could go on and on…I lost my soul mate. I lost my heart. I feel like I lost my future. I lost my dreams. I lost my one and true love.
It is so hard to believe, you're no longer here. Words cannot describe how it makes me feel.
You were a remarkable man-dependable, loving, caring, you were the center of my world. You were one in a million to me. You made me laugh, you made me smile. You were a wonderful husband from beginning to end.
Your loved showed me how good life could be, your death showed me how cruel life sometimes is. Forever you will live on in my heart and mind
Forever you will live in my thoughts and never die With love always, I remember you
With great memories, I think of you
Although you sleep in Heaven now, and in a place where you are free, meet me at the Pearly Gates when Heaven calls for me.
Your loving wife, Pam
Scriptures:
I have fought the good fight, I have finished the race, I have kept the faith. Henceforth there is laid up for me the crown of righteousness
2 Timothy 4:7
The Lord is my shepherd; I shall not want. He makes me lie down in green pastures; He leads me beside the still waters. He restores my soul; He leads me in the paths of righteousness For His name's sake. Yea though I walk through the valley of the shadow of death, I fear no evil; For You are with me, Your rod and Your staff, they comfort me.
Psalm 23:1-4
Peace and comfort to Bob's family, especially his sister, Marci, and her children – his nieces and nephews. I never met Bob, but from what I have read and heard, I wish I had! Prayers to all as you navigate this difficult time.
He was a CK staple all through our years there. Always a smile on his face and a friendly hello. All the youth group events you helped with and your obvious love for everyone you considered a friend. May you rest in peace and don't forget to bug my mom when you get to heaven.
My heart aches for Pam, the kids, and the rest of us left behind. I will try to do my part, but please, put a good word in for me anyway.
I will miss seeing you outside the Coffee Bean on Friday mornings and playing music with you in all the places we got to see. Rest in peace brother.
I cannot believe I'm reading this! Bob, I'd see you endlessly taking care of different parts of Christ The King morning, noon and night. A silent protector of the grounds yet a presence that spoke volumes by incognito protecting the kids at CK. We all knew it. Your heart beamed through each step and your eyes shone brightly whenever you saw the kids. I thank God for the gift of you and the essence of your love that will live on at CK and the Richland community.
Keep on rocking. Godspeed, kind man.
Our kids danced for years to Bob's drumming. Bob also said hello, high-fived, and hugged them in the hallways of Christ the King School. When he solely started working the grounds, he may have been too distant for those things, but he was not only a groundskeeper, but a caretaker to our three kids and others as he made CK a welcoming place for all kids everyday. Thank you for taking the time to make a positive impact on kids. Rest in peace Bob.
I will always miss you coming up and saying hi no matter where you saw me. You were always happy no matter what job you had to do or what you were working on. I will also remember how you were always willing to try and help no matter what the situation was. You will forever be missed at Christ The King.
RIP Bob..prayers for you and your family….You will always be at Jam night in spirit..I always liked talking to you about your job and the respect you had being their 40 years…great respect for that….
Bob was such a kind presence at Christ the King and a fun musician. Our world is less for his passing. Drum on, Bob! You will be sorely missed. Thanks for all you were to our community.
The world has lost a truly great soul.. whenever I hear the thunder rumble I'll know it's Bob rocking out in Heaven. Rest in peace Brother..
What a wonderful man and so happy we became family! You will be so missed.
Along with seeing him playing with bands, I always found him at Sausagefest
I cant remember him not smiling !
RIP Bob, your quick wit, laughter, music, compassion and bear hugs will be remembered by many and missed by all.
Bob was the anchor at C.K. forever, it seemed. He always had a positive attitude and a smile to give. We went to a bar to see him play, years ago. I was just wondering the other day how he was doing as I drove by C.K. He was a special man who helped many.
Bob, you were the best.
I'll always remember your talent. I'll always remember your kindness. I'll always remember your encouragement. Above all, I'll always remember your friendship.
You were not only a good man, but a good man with a warm spirit and a giving heart. All who knew you… loved you. And now… we grieve in your absence.
Godspeed to you, Animal. You were a brother to us all.
Bob was such a thoughtful, funny and compassionate man. He will be missed by many. My sincere condolences to his family.
My friend may you find peace with your lird