FIND AN OBITUARY
Service information is posted on our website only with approval from the family.
If you are seeking information not listed below, please contact us.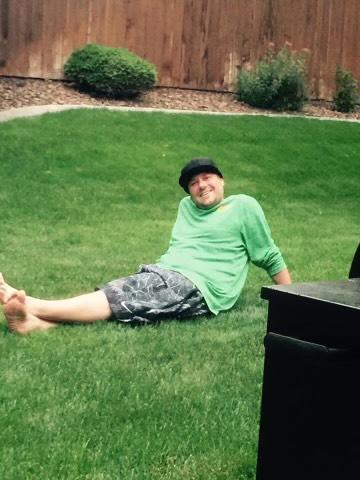 Tyler James "TJ" Micka
09/09/1978 — 06/26/2023
From Nashville, TN | Born in Grand Forks, ND
Graveside Service
Starts:
Thu, August 10, 2023, 3:00 pm
Location:
Sunset Gardens
915 Bypass Highway, Richland, WA 99352

Celebration of Life
Starts:
Fri, August 11, 2023, 1:00 pm
Location:
Hillspring Church
1153 Gage Blvd., Richland, WA 99352

Tyler James "TJ" Micka
It is with deep sadness that we announce the unexpected passing of Tyler James "TJ" Micka (44), who passed away peacefully in his home in Nashville, Tennessee on June 26, 2023, after losing his hard-fought battle with addiction and depression.
Tyler was born on September 9, 1978, in Grand Forks, North Dakota before moving to Washington with his mother in 1981.  He spent his childhood in Benton City with his three siblings, James, Chelsey and Jack until he returned to North Dakota to live with his father in 1996, graduating from Central High School in 1997.  As a young adult, he lived in Nashville, Tennessee traveling across the country with his brother James setting up/tearing down music equipment before eventually moving back to Washington to be closer to his mother and family.  Tyler spent many years operating a forklift before finding his niche in landscaping, and eventually specializing in irrigation.
Tyler had many dreams and aspirations, he pursued barbering and attended barbering school at Victoria's Academy of Cosmetology in Kennewick, Washington.  But most of all, he wanted to help others struggling with addiction and become a drug counselor.  He also dreamed of being a fashion designer, having a unique and innate sense of style and love for clothing.
Tyler had a sense of humor that never stopped. He had a passion for sports and found joy in cheering for the Tennessee Titans, exploring the outdoors, and scouring local antique stores for unique treasures.  Tyler loved his family above all else, he was a loyal friend and adored children.  He firmly stood for everyone's right to be treated equally.  He was a hard worker and a man with a heart the size of no other.  His mom was his best friend who always supported his goals and forever believed in him.
Our family is grateful to know that Tyler is finally at peace with his Lord and Savior with family by his side.  He will be forever loved and forever remembered.
Tyler was predeceased by his grandparents John and Laverne Micka, and Jack and Genevieve Olson.  He is survived by his mother Laurie Otto (Olson), his stepfather Jerry Otto, his father Edward Micka, stepmother Linda Micka, his brothers James Otto (Amy) and Jack Otto (Tessa), his sister Chelsey Henderson (Jesse), and his nieces and nephew, along with many aunts, uncles, and cousins whom he loved so much.
A celebration of life will be held at Hillspring Church on August 11 at 1:00PM, all are welcome to attend.  In lieu of flowers, please consider a gift to National Alliance for Mental Illness (NAMI).  www.nami.org
T, forever my older brother, forever my friend. Funny, caring, intelligent, compassionate; I always looked up to you as a child. Thank you for the impact you made on my life. I'm thankful you're finally at peace, but I also selfishly wish you were still here with us. I wish it could have been different for you, for our family. Please watch over us from above, until we someday meet again. I love you. -Sis
This was a complete shock to me as I'm sure it was for everyone else. Tyler was my best friend, my brother I never had and one that was always there for me like I was for him. He had the biggest heart and my kids loved him and called him uncle Tyler. I'm sad I missed his funeral and couldn't say goodbye to him. I'll never have a friend as good and loyal as he was, no matter how tough things got in life we were always there for each other. I'll miss going golfing with him, our hours upon hours of playing basketball on the Playstation(he could never beat me but he never got tired of trying)!! Rest well my brother I'll never forget you and I know I'll see you again in my next life! I love you and will miss you so much.
Trav
TJ was a part of my life for many years. He was always hilarious and could always make me smile. He has such an amazing family, that I love dearly just as he did. I pray for peace for the family. I know TJ is finally at peace as well. Him and my dad were good buddies and I'm sure they are happy to see each other in heaven. RIP old friend. You'll be greatly missed. 🙏
Tyler James Micka ,my best friend may you now Rest In Paradise as the battle is over. I will see you at the crossroads my friend! Steven Johnson
My condolences to all of you. May God bring all of you comfort. Hugs and Love to all.
Rest easy TJ, we miss you!