FIND AN OBITUARY
Service information is posted on our website only with approval from the family.
If you are seeking information not listed below, please contact us.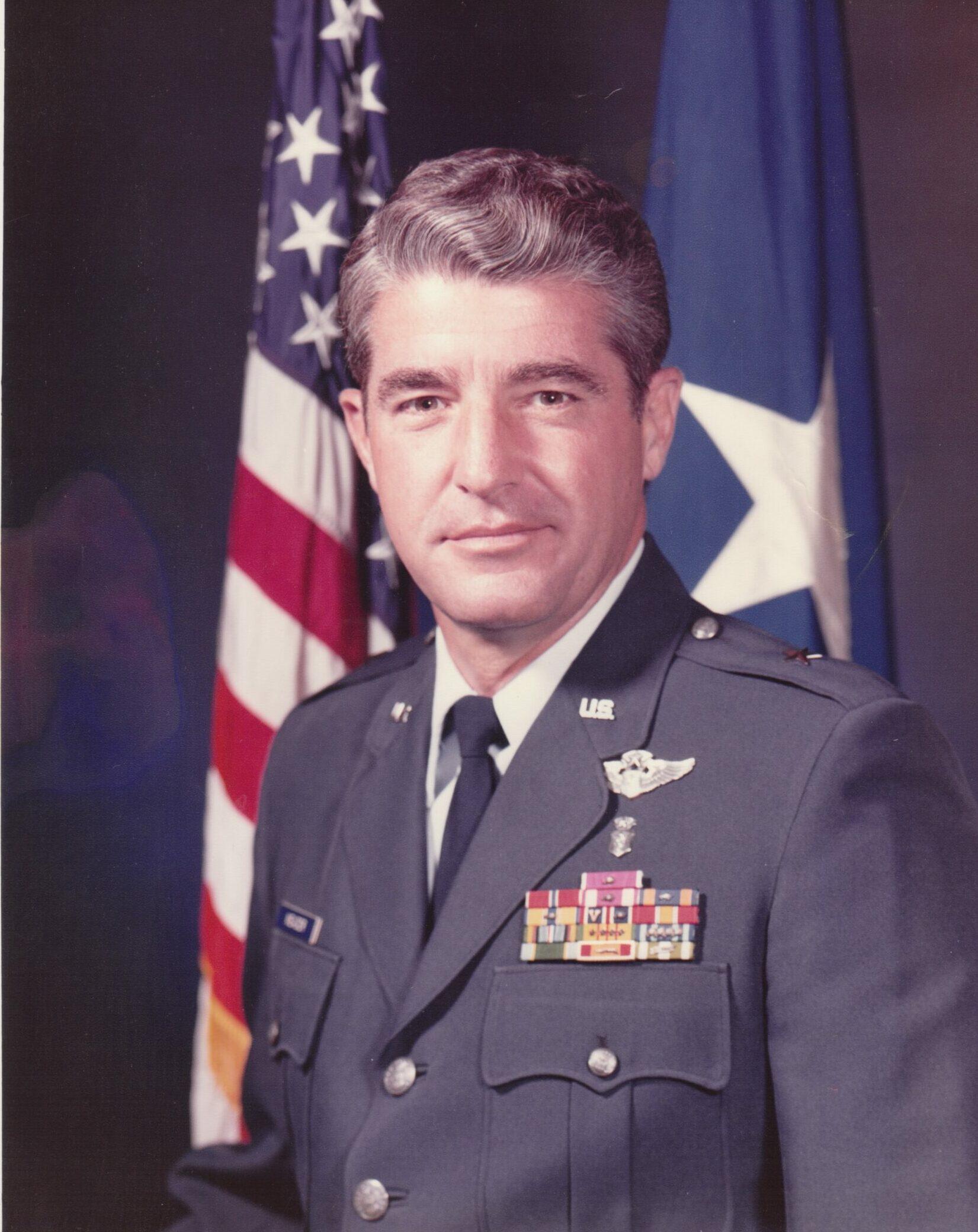 Willard Lingel Meader
11/23/1933 — 06/03/2023
From Richland, WA | Born in New Buffalo, Michigan
Watch Service
New to Livestream? Watch the tutorial.
Military Honors and Celebration of Life
Starts:
Fri, July 14, 2023, 2:00 pm
Ends:
Fri, July 14, 2023, 2:30 pm
Location:
Einan's At Sunset Funeral Home
915 Bypass Highway Bldg. H Richland, WA 99352
Reception
Starts:
Fri, July 14, 2023, 3:00 pm
Ends:
Fri, July 14, 2023, 5:00 pm
Location:
Einan's At Sunset Funeral Home
915 Bypass Highway Bldg. H Richland, WA 99352
Willard Lingel Meader
Willard (Bill) L. Meader passed away peacefully in his sleep on June 3, 2023 in Richland, Washington. He is survived by his wife, Sharon, who married him at McGuire AFB, New Jersey 62 years ago after a brief courtship at Goose Air Base, Labrador. He is also survived by their son Richard and his wife, Celeste, and their daughter, Dana and her husband Hans Vogel. Grandsons Kyle Vogel (Tiffany) and Evan Vogel, and three great grandsons. He is also survived by his sister, Anne Nelson. He is predeceased by his parents, brother, Butch and sisters, Sandy Karman and Judy Lundberg.
Bill was the first of five children born to Louise and Paul Meader; in LaPorte, Indiana; while his father was in general practice in New Buffalo, Michigan. The family lived in Philadelphia, Cleveland and Pittsburgh in his youth and he graduated from Avonworth High School, in Ben Avon, Pennsylvania in 1950. At Albion College in Michigan, he was an ATΩ and played varsity football and was named a distinguished alumnus in 1985. After graduating from Temple University School of Medicine, Bill interned at Butterworth Hospital, Grand Rapids, Michigan and then entered the U.S. Air Force.
Bill was an Air Force flight surgeon for 30 years. He was board certified in aerospace medicine, earning a masters degree in public health at the University of California and serving at bases in Labrador, Texas, Arizona, California, Nebraska, South Vietnam, England, Louisiana, District of Columbia, Maryland, Nevada, Hawaii and Ohio. He cared for air and ground crews of B-52s, U-2s, KC-135s, F-100s, RF-4Cs, C-130s, C-123s, C-124s, C-141s, F-4Ds, C-47s, F-15s and many other transport and utility aircraft. He was a graduate of the Industrial College of the Armed Forces in 1975. He was recognized with several awards and decorations, culminating with the USAF Distinguished Service Medal. He served as president of the Society of USAF Flight Surgeons and the Space Medicine Branch of the Aerospace Medical Association and was a Fellow of the Aerospace Medical Association, the American College of Preventive Medicine, the American College of Physician Executives and the American College of Occupational and Environmental Medicine. After his retirement as a brigadier general in 1989, he took a position as the president of Hanford Environmental Health Foundation in Richland, Washington. That was followed by a position as regional vice president of Group Health Northwest, until his retirement in 1997.
Bill was active in various civic organizations in the TriCities – the Blue Mountain Council of the Boy Scouts of America, the United Way of Benton Franklin Counties, the Lewis & Clark Chapter of the Military Officers Association of America, Richland Rotary, the Foundation Board of Kadlec Regional Medical Center, a physician recruitment program for the TriCities and a chronic pain committee with Our Lady of Lourdes Medical Center.
Following his retirement in 1997, Bill spent many, many hours trying to get the home that Sharon had chosen for them in Richland just the way she wanted it. He got it right.
Services are being finalized through Einan's Funeral Home at Sunset Gardens.
I was a 35-year-old psychologist/ department manager at HEHF when Dr. Meader arrived as our president. I enjoyed working under his leadership. He arranged a team building and planning meeting in Walla Walla that brought clarity, pride and hope for a future. His integrity brought a sense of peace. He held me accountable for my efforts. We connected in that I grew up in an Air Force family moving from base to base. I missed him when he departed from HEHF. I am sure many in the community miss him as he continued to invest himself by making a constructive effort in his volunteer work. May God bless and sustain his family.
Dear Mrs. Meader and family,
I truly am so saddened to hear of Gen Meader's passing. I agree with Sarah -you could not help but think of him as immortal! I just googled yesterday because he came to mind when I was doing a work project and was so disheartened to hear. He truly was the 'Big Guy' but yet a sweet 'ole Bill giant'…. he taught me so much when I served as his Executive Officer – the last one before his retirement. From his famous 'brownie' notes, to his amazing organizational and future thinking to his love of family. He was one of my greatest mentors that touched my Air Force career and now of our girls, both recent graduates of USAF Academy and entering Pilot Training. I often shared the learning opportunities he provided me with his wisdom, wit, and discipline. We all were touched by Gen Meader and loved him for all he did behind the scenes to support learning, opportunities, and all the members of the Air Force Family. He truly was a giant of a man and leader. It was my greatest honor to have served with him. With warmest regards for all and wishes for peace and comfort – Ginger, Rudy, Audra, and Arianna Blazicko
Rest in peace for you have served this country in so many ways.
Dr. Meader was was one of my first interviews at HEHF. He was an impressive leader with a good sense of humor. I will always remember his phrase "fine as frog's hair". Prayers for the Meader family. He will be missed.
Sharon and family: My deepest sympathy for your loss. My heart is truly broken, Bill almost seemed immortal to me. He was bigger then life. In my 38 years of service as a civilian with the Air Force, no one helped me more and changed my whole life through the career path that he would set me on. He always said to me, "All I did was open the door", but it was so much more then that. He was a great mentor as a Brigadier General. He took a special interest in all those that worked under him, if it be civilian, NCO or officer we all learned from the "Big Guy" as he was affectionately known. Although I worked for him for six years, I could count him as a good good friend for over 30 years. Sharon you were one of the kindest spouses in our office and so very talented. Bill was so very proud of you and his family. I know this leaves a big void in the family but I pray that the Lord will surround you and comfort you and bring you peace.
Lord, please hear my prayer for Bill, Sharon and the Meader family. Please grant, them peace and love during this difficult time. Bill was leader among leaders. He was a strong and a kind man with a warm heart!