FIND AN OBITUARY
Service information is posted on our website only with approval from the family.
If you are seeking information not listed below, please contact us.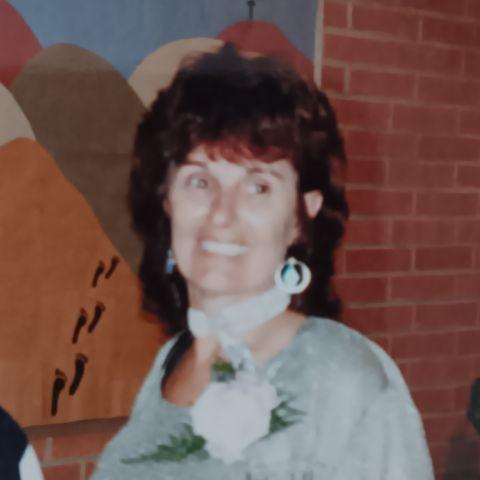 Arne J Armstrong
01/15/1949 — 07/18/2023
From Benton City, WA | Born in Pasco, WA
Celebration of Life
Starts:
Sat, August 19, 2023, 12:00 pm
Location:
Einan's At Sunset Funeral Home
915 Bypass Highway Bldg. H Richland, WA 99352
Arne J Armstrong
Arne Jo was born on 01/15/49 in Pasco, WA and departed this life, at home in Benton City, WA, on 07/18/23. She died with true dignity after a brutal, unrelenting, nine-year battle against Parkinson's disease.
In between those two dates, she lived a storied, independent life and made a lasting impression on all who were fortunate enough to have known and been loved by her. Arne lived her life unapologetically with an innate knowledge of who and what she liked and didn't like. When she made up her mind, there was little chance of anyone changing it.
She enjoyed her childhood and thrived in a tight-knit family which included loving grandparents, aunts, uncles and lots of cousins. The oldest child of six, she was born with the ability to speak her mind. A few of her strongest attributes of being outspoken, brave, and daring sometimes put her at odds with Mom and from an early age, she was a self-confessed "Dad's Girl". Throughout her entire life, she was always a good big sister to her siblings. Growing up on the family farm provided her opportunities to learn what hard work and true grit really were and she acquired a love of all animals, especially riding and caring for her beloved horses, Lady and Thor.
At seventeen, while admiring a sporty Jaguar XKE, she noticed the handsome, dark- haired driver. She and the sports car owner, Ron Armstrong, were married two years later and spent the next 55 years together. Their family consisted of two boys, Michael and Timothy, and so many other loving surrogates, including niece Annie – all the kids enjoyed hanging out at the Armstrong home, playing video games or admiring the menagerie of animals, reading from an enormous library of books, taking a dip in the pool or joining the family on an epic vacation to the beach. Each kid knew safety, love and acceptance at their home. She babysat any of the littles when called upon and if one of them balked at eating their food – all remember her famous saying of "eat it or wear it". She and Ron hosted numerous, fun-filled, family get-togethers for all holiday occasions and everything in between. The nieces and nephews hold such fond memories of Aunt & Uncle's place and the rest of us hold the fond memories too. Hours spent, day or night, sitting around the kitchen table or on the phone discussing life's happenings – both the good and the bad.
Those years weren't filled with all fun and games. Many hours, days and months were spent working on projects, whether designing and building their house, deck, barn, shops, animal pens & working their farm – they did it all as the "dynamic duo". She was his "right-hand woman" on thousands of tasks and undertakings. They were known to have a difference of opinion and may not agree, but managed to finish every job they ever started.
Arne was self-taught and well-schooled in a vast array of subjects. Always a voracious reader, she had the gift of retaining what she had read, becoming an accomplished wordsmith, conversationalist and giver of sage advice. She had many interests and hobbies; rescuing and caring for abandoned animals and birds, she appreciated good humor and liked to laugh, was extremely fond of all babies and little kids and was known at coaxing laughs and giggles, she loved wearing bright-colored attire (tie-dye was a favorite) and donning lots of jewelry, she appreciated her 60's & 70's music & was known to burst into dance while listening to her favorite tunes, she had a no- nonsense way about giving advice and she didn't hold back, she was a faithful caregiver in her loved ones' time of need, she had elegant handwriting which was soothing to see and read any of her notes, her freshly baked banana & pumpkin breads, miniature coconut bird's nests and Norwegian cookie dough were legendary, she worked hard to maintain a lovely yard and an array of vibrant flowers which attracted butterflies and lots of hummingbirds and yet, kept her fingernails looking beautiful, she was an accomplished seamstress (among one of the kind things she did was sew hundreds of pillows for her niece's elementary classes), and was passionate about her various arts & crafts projects. Hundreds of family and friends have toured the emus' pens and come away proud recipients of one of her emus' eggs or feathers.
She was a faithful and supportive Wife, Mother/Madre, Arne Grandma, surrogate mom, daughter, sister, sis-in-law, granddaughter, aunt, great-aunt, cousin, niece, friend and neighbor. She cherished all of her relationships and some of her friendships stretched from the first grade onward. Of all of the roles she assumed in her life, being Grandma to Griffin was the most precious, prized and appreciated. They shared a beautiful, heartfelt bond that radiated from her, every moment of every day.
Arne had a strong, but loving spirit. She once, described her brother Mike as having a "prickly pear hide covering a tender heart", that description fits her pretty well too. Her absence is painfully felt and will continue to be. We will miss her, but are thankful she is no longer fighting for her life.
Survivors include loving husband Ron, son Michael and grand dog Ty of Seattle, son Tim and grandson Griffin of Richland, brother Royal (Helen), sisters Ruth (Gary) and Alana (Joe), brother-in-law Jack (Louise), sisters-in-laws Jean (Wayne) and Gayla (John), special cousin Terry (Tina), many nieces & nephews, great-nieces & great-nephews, cousins and a host of friends, including special friends Rosie, Mary Kay, Peggy and Stephanie remain.
She was pre-deceased by parents, John and Joy Shuler, brother, Mike & sis-in-law Kathie, baby sister Mary, parents-in-laws Jimmy and Esther Armstrong, special friends Kalleen Johnson, Elaine Negren, Maria Hanson, Jolene Burruss, Sylvia Petersen, Don Schab and Mike Anderson, as well as numerous beloved pets.
The past few years were increasingly difficult for her as her body became weaker and besides her loving family, her little dog QP remained her loyal companion. Her family is so appreciative of Dr. Wang & Dr. Wilson for helping to extend her life and to her many dear caregivers and extremely dedicated sons. She considered Terry Baumgartner, Wayne & Jean Reynolds and Alana Feuerborn to be more than just relatives, but very special friends and confidents, who helped her through this most difficult time.
If you would like to make a donation in Arne's memory, please send to the Michael J. Fox Foundation for Parkinson's Research at https://www.michaeljfox.org/ or to an animal rescue of your choice.
A Celebration of Life will be held in Arne's honor on Saturday, August 19, 2023 at 12:00 pm in the Einan's at Sunset Chapel, 915 Bypass Highway Richland, WA.
As a young girl Arne gave me a moral compass and through life invaluable guidance. Though she's gone her wise words, her smart humor, and her unconditional love will be with me forever. I'm so thankful.
Will miss Arne so much. She was a friend as well as a favored cousin. As children we spent time running around and terrorizing the neighborhood, knowing all the older neighbors ( Grace and Grandma, Mrs. Dimmick, Mrs. Newman) who we called by their last names. They always kept a jar of candy for us. In some ways it seemed as if summer lasted forever. Guess I'll see you the next go round!
I'm so incredibly thankful to have known Arn's love and having her as my big sister was life changing – she always had my back. I will miss her thoughtful ways, our conversations, laughing at her dry wit, and the no-nonsense advice she doled out will continue to resonate with me. Rest easy, Dear Sister. I love you always❤️
We are all very fortunate to have had arne in our lives. I'm very sad at her passing but remember all the years of joy and happiness.
Much love
Jeannie
I don't know where to begin. Auntie Arn took me in as her own when I was 3 years old, among the rest of the family. I was always treated as a member of the entire family regardless of who's home I was at for a sleep over on the farm. The absolute best moments of my entire life were spent on her property and some of my best life lessons and sayings came from time spent there. I was taught about "tin ears" a saying I use within my own home today, had competitions with my adopted cousins of who could hold onto the electric fence the longest, we discovered if you throw dried cow pellets at each other a green gas explodes which we all thought was hilarious, i learned science (the cow eye in a jar at ma's house) I learned boundaries, tough love and forgiveness. Spending time on the farm I was given the rare opportunity to be a kid, have a childhood, and know what it felt like to be a part of a large family that had each others back. Riding a horse at Ruthies house I remember falling off, looking up from the ground and standing over the top of me Aunt Arn said "I'm not sure what you are doing down down here when the horse is over there" and she laughed, picked me up, brushed me off and said "is anything broken? Nope, then get back on" haha. That was her way of asking if I was okay and showing she cared and I loved every min of it. I will miss her laugh, her smile, and most of all her heart. When my mother Elaine passed away Arnie was the person I talked to for hours as she helped me work through the loss I was going through. Although bittersweet, the 2 best friends are dancing and laughing together again.
-Robbie Negrin
I was fortunate to meet Arne about 4 years ago, I loved her honesty and her wit. I valued her wisdom and advice. I am forever greatful to her for letting me share part of her life the good times and the bad. She was one of a kind and I will never forget her. She will be missed by many.
Arne make heart is broken, my favorite 80s girl, may you rest in peace now. You will be missed
While Arne and I attended high school together (her class of 67, mine of 68), we were not well acquainted until the passing of my sister, Kalleen (Cook, Feuerborn) Johnson. Arne and my sister came to be quite good friends. Arne had reached out to me a few weeks after my sister's passing to let me know that she missed my sister still. Subsequently, Arne and I stayed in touch periodically to talk about my sister, relationships, family, and life in general. Recently, I had visited with her while she was in the rehab, shortly after my own daughter's passing. I needed some of her wisdom. Even in her own frailty and pain, she was compassionate and sensitive. I left that day promising to be back in a couple of weeks. As happens so many times, now it is too late. She was, as identified in her obituary/eulogy a very independent thinker. She said what she believed and you could count on her sincerity. She was a woman of integrity and grit. Goodbye trusted friend.
Arne, the love of my life, so many wonderful memories .  How she put up with me for more than 57 years is remarkable. I was blessed to have her in my life. It will be difficult to travel on without her. Arne was very special, caring and generous  to everyone who knew her. ❤Ron❤