FIND AN OBITUARY
Service information is posted on our website only with approval from the family.
If you are seeking information not listed below, please contact us.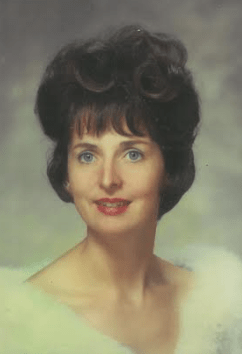 Barbara Van Kirk Swallow
09/18/1931 — 07/09/2023
From Richland, WA | Born in St. Paul, MN
Barbara Van Kirk Swallow
Barbara Elizabeth O' Bryen was born on September 18th 1931 in St. Paul, Minnesota. She passed away on July 9th 2023 in Richland Washington, in the company of family.
Grandma had four children whom she raised on her own. Greg, Becky, Mark and Marty Van Kirk.
She had six grandchildren and twelve great grandchildren.
She was preceded in death by her two sons Mark and Marty, and a great grandson, Mason.
She is also survived by her husband Blaine Swallow and his children and grandchildren. During their 46 years together they had many adventures, from Richland to Seattle, Alaska, Idaho and back to Richland.
Blaine is a truly remarkable person who demonstrated to us all what the vow, "In sickness and in health" really means.
Grandma had six little sisters; Pat, Phyllis, Kathy, Collette, Mary and Ginny.
She cherished them, laughed with them and forgave anything.
THINGS YOU MAY NOT KNOW ABOUT HER
She could sing, dance and play the piano.
She was a member of the theater group that performed on the Mississippi show boat.
She took classes the entire time she was raising kids.
She loved studying maps.
She read everything she could get her hands on.
Her favorite expression was, "Don't borrow trouble".
She once went down into an outhouse to retrieve a doll for her little sister.
She made all her children perform household duties, taught them all basic sewing and wanted them to at least know how to sew on a button.
She taught her family about resilience, even when we didn't know that's what we were learning.
She always moved forward.
Had regrets but didn't dwell on them.
Was smart and didn't waste it.
She was brave, which she needed.
Was protective, which we appreciated.
Had wit, which she shared.
She was curious, and pursued it.
Had great love for her family, which she showed.
Rest in Peace Grandma,
We Love You
Her family would like to thank all her caregivers for their knowledge, care and support.
Thank all of you for coming.
Barb was an amazing wonderful woman. I loved visiting her and having our political talks. Barb was full of knowledge and amazing stories. I coukd just sit and listen to her. Iam glad I got to know this wonderful lady. You will be truly missed but never forgotten Barb! RIP
Hope and I began visiting Barb and Blaine around March of this year. Barbara was a beautiful lady, very kind and sweet. She also could be witty and fun–she had a playful spirit about her! We very much enjoyed our visits and will miss her greatly. I regret that I did not know her years ago. Too short a time, my friend.
We are so sorry for your loss and want you to know we think of you and family often. We love you and pray for comfort and peace for you and the family. We love you and are grateful for you.
Keeping You all in our prayers Greg Kathy, Becky and family it was such a pleasure getting to meet your folks several times while they were you Greg and Kathy so warm ,general ,caring and social a joy to be around. Our love and condolences for you all during this time as we keep you in our thoughts a prayers. Hugs Jan and Stuart Sutherland ID
Barbara was compassionate, kind, and thoughtful. She truly was an earthly Angel.
To Blaine and the whole blended family: It was an honor and my pleasure to care for Barbara. I met some of the blended family. Thank you all for trusting me to care for 'Mom'. During the short time I spent with Blaine and Barbara, the love they shared was apparent. I wish you all good health, happiness and a strong, loving memory of Barbars
Sincerely, Ms. Tricia Hunter, RN. Pasco WA