FIND AN OBITUARY
Service information is posted on our website only with approval from the family.
If you are seeking information not listed below, please contact us.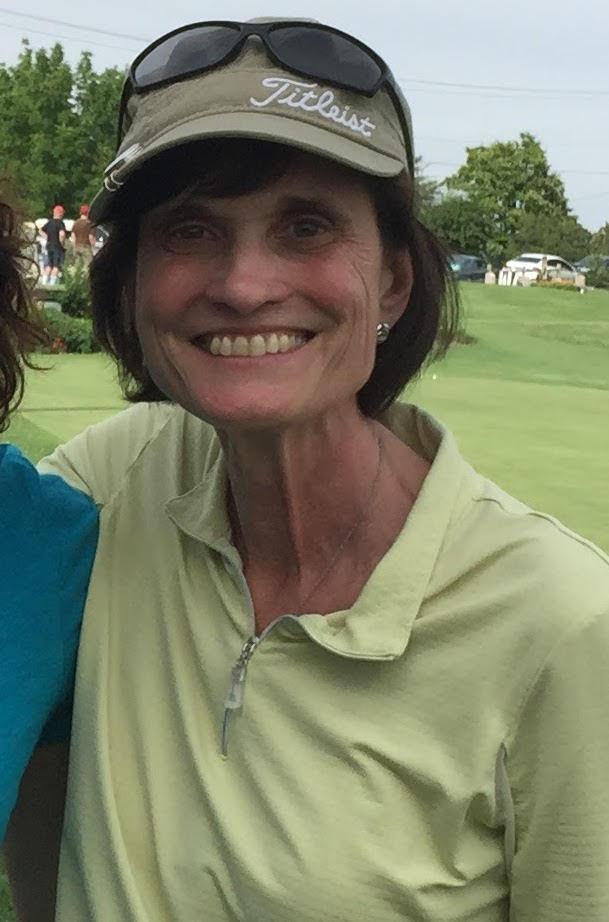 Cindy Lee Caldwell
12/23/1955 — 07/15/2023
From Benton City, WA | Born in White Plains, NY
Celebration of Life
Starts:
Fri, July 21, 2023, 4:00 pm
Ends:
Fri, July 21, 2023, 6:00 pm
Location:
The HAPO Center Atrium
6600 Burden Blvd Pasco ,WA 99301
Cindy Lee Caldwell
Cindy Lee Caldwell loving daughter, sister, wife, colleague, and friend died peacefully on July 15 at her home in Benton City after a long and courageous fight with cancer.
Cindy was born on December 23, 1955 in White Plains, NY. At the age of 12, she moved with her family to Bedford, NY where she attended Fox Lane School. At 17 she decided to head west to college and attended the University of Idaho.
She fell in love with all that the West had to offer. She enjoyed camping, hiking, rafting, and kayaking. At the university, she met Ross Round who became her best friend and later her husband. Ross and Cindy shared a passion for the great outdoors and dogs. They always had a couple of furry companions and for a while bred Curly-Coated Retrievers together.
Despite being across the country, her family always remained a priority. She visited her mother and her husband Joe often and became the "adopted daughter" to many in their retirement community. She loved her nine nieces and nephews dearly and was, of course, the "favorite aunt." A visit to Cindy and Ross was always an adventure to remember. Her sisters, Claudia and Carol and brother, Harry adored her and were with her when she died.
Cindy had a true love of learning. After earning her BS in bacteriology at the University of Idaho, she earned a MS in radiological science from University of Washington and a PhD in Human and Organizational Systems from Fielding University.
Securing a position at Westinghouse brought her to the tri-cities, where she began her career in radiological science. Later, while working at Pacific Northwest National Laboratory as an ES&H Senior Technical Advisor, she held many positions including in lab operations where she managed radiation
safety for staff and acted as a troubleshooter and strategic advisor for lab safety initiatives. She had over 30 years of technical and managerial experience in the field of Safety and Health including reactor operations, training, and technical support as a DOE contractor.
She was very well respected in her field, earning the national recognition of DOE VPP Contractor Champion for her work on understanding PNNL's operational culture. She was also honored with the Pacific Northwest National Laboratory Lifetime Achievement Award for Operational Excellence. She authored the book: Safety Culture and High-Risk Environments: A Leadership Perspective and had numerous abstracts accepted for publication.
Cindy was an active member of her community. She was especially grateful for the Cancer Center and the caring and supportive community she found there. She served on the Foundation Board and spent countless hours helping with charity events such as Autumn Affair.
She cherished her friendships and could be found playing tennis, golfing, beading or simply having a glass of wine with the people she loved. Cindy lived life to the fullest no matter what it threw at her.
Cindy was preceded in death by her parents, Harry and Lucille Caldwell, her step-father Joe Moore, and husband Ross Round. A Celebration of Life for Cindy will be held at The HAPO Center Atrium, 6600 Burden Blvd, Pasco, on Friday, July 21 from 4-6 pm.
Rest in peace, Cindy. I quickly learned to respect and appreciate your insight and your attention to detail. Sounds like you lived life to the fullest. Way to go!!
Back in the 80's, I enjoyed pig roasts at Cindy's and Ross's (one pig didn't get quite done – ha!), Christmas caroling, and playing women's soccer (Pizza Pete) with Cindy. She had endless energy on the field, made wicked goals, and was responsible for many of our wins. Her positive attitude in life is an inspiration to us all. It was an honor to know Cindy. What a lovely life celebration held in her honor. Very entertaining! Claudia, Carol and Harry, may you have peace.
I WAS VERY FORTUNATE TO HAVE CINDY AS A BOSS NOT JUST ONCE BUT TWICE, FIRST AT THE TRAINING CENTER IN RICHLAND AND THEN LATER AT PNNL. MY THOUGHTS AND PRAYERS ARE WITH THE FAMILY. REST IN PEACE CINDY AND GOD BLESS YOU.
Cindy was one of my favorite people at PNNL. Easy to work with, positive, and even encouraging. I will miss our Tuesday walks through the PNNL farmers market, then after retirement our occasional lunches.
Cindy was a generous and giving person.
Claudia, Carol and Harry my thoughts and prayers are with you.
Deb Moles
Larry and I knew Cindy at FFTF and then I worked with her at Battelle. She was well-respected and will be missed.
Claudia, Carol, Harry and families: our hearts are with you as you suffer this loss and our prayers are that Cindy's courage and your many sweet memories will bring you comfort.
With deepest sympathy,
Geoff and Kim (MacKay) Gropp
I worked with Cindy for many years at PNNL. She was a tremendous professional, wonderful to work with, and very kind and caring. Working with her and her team was always a positive experience. I am saddened by her passing.
Cindy was the greatest person. She hosted an annual pig roast during her FFTF days that was attended with great enthusiasm by all. She was a great friend to all she met. Her work ethic was top notch and she continued to pursue her education whenever the opportunity arose. Her smile could light up a room too. She loved Christmas and would organize caroling parties.
We will miss her and her enthusiasm for life.
One of her many adventures included making a Kayaking Doublemint commercial, that was shown back in the 1980's.