FIND AN OBITUARY
Service information is posted on our website only with approval from the family.
If you are seeking information not listed below, please contact us.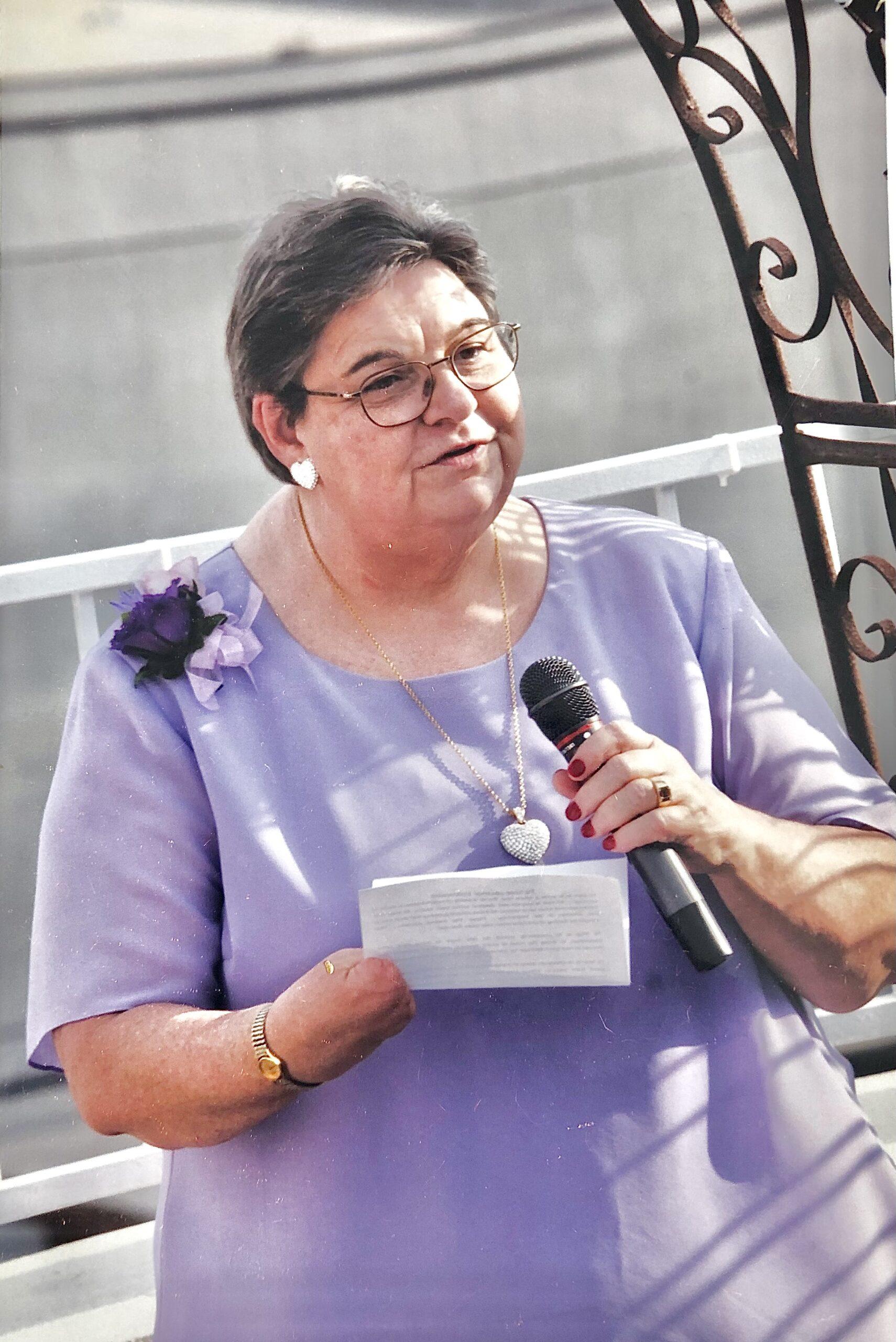 Mary Ann McLaughlin
01/25/1938 — 07/26/2023
From Kennewick, WA | Born in Newark, NJ
Watch Service
New to Livestream? Watch the tutorial.
Visitation
Starts:
Tue, August 1, 2023, 2:00 pm
Ends:
Tue, August 1, 2023, 4:00 pm
Location:
Einan's At Sunset Funeral Home
915 Bypass Highway Bldg. H Richland, WA 99352
Recitation of the Rosary
Starts:
Tue, August 1, 2023, 4:00 pm
Location:
Einan's At Sunset Funeral Home
915 Bypass Highway Bldg. H Richland, WA 99352
Funeral Mass
Starts:
Wed, August 2, 2023, 11:00 am
Mary Ann McLaughlin
Born in Newark, New Jersey to parents Francis McLaughlin Sr and Mildred McLaughlin (née Moriarty). At 16 years old she embarked on a journey to earn a Bachelor of Science degree in Chemical Engineering at M.I.T in 1958, a time when few women pursued careers in Science.
Her early career path led her from Allied Chemical, Pratt & Whitney and to the Tri-Cities in 1966 where she worked for Batelle.
She earned a Masters Degree in Business from the University of Washington Seattle and rounded out her career with time working at Puget Sound Power & Light and King County Department of Public Safety; a role in which she felt the most pride.
Ms. McLaughlin migrated back to the Tri-Cities to finish her career at Westinghouse and remained in her beloved Washington through her long retirement.
In her free time she indulged herself in her life long passion for travel. She circumnavigated the globe twice. Her highlights abroad include seeing Antarctica and attending a Mass of St. Pope John Paul II in Vatican City.
A devout Catholic, she was a member of Christ The King Parish in Richland and St Joseph's in Kennewick. She was proud of her contribution as a Board Member of Campus Christian Ministry at UW Seattle, Church Lector and an active member of the Catholic YLI for more than 50 years.
A friend to all, MaryAnn was a natural storyteller. A real raconteur who in fact kissed the Blarney Stone on a tour of Ireland in 1980. Always quick with a smile and hearty laugh MaryAnn brightened every room she entered.
Her generous spirit coupled with an engineering mind meant she was often solving the problems of the communities that she served. From helping families in need; to creating record sales for YLI annual Bake Sale, everyone who counted her as a friend was made better by their association with her.
Predeceased by her beloved brothers John and Francis McLaughlin Jr. and newphews Joseph, John and Kevin McLaughlin. She is survived by her loving nieces and nephews Carolann McLaughlin of New Jersey, James McLaughlin of New York, MaryAnn McLaughlin, John McLaughlin, Katie McLaughlin, Patricia McLaughlin and Therese McLaughlin all of San Diego California, Ronald Shelby of Woodstock Georgia, Great Nephew Jonathan Kerman and Great Niece Hannah Kerman, Sister In Law Grace Basile of New Jersey and cousin Michelle Roth and Family of Kennewick.
I extend my sincere condolences to all who knew her.
Maryann was an incredible woman. She was my Aunt in law, and a 'grandmother' to my children. I loved her dearly.
As the story says, she brightened every room she entered, and my memories of her are a blessing and an inspiration.
I know she is now resting in peace.
Mary Ann always had a story to tell, They were all very interesting. She held office at our national Young Ladies Grand Institute office as a Grand Director. Mary Ann had a great humor (and stories). She had a beautiful smile always. May she rest in peace.
Dearest Aunt Mary Ann,
I will miss your stories and sense of humor! You were a remarkable and intelligent woman who paved the way for all of us who follow. I rejoyce for you being in heaven now, and I am so grateful you remained in my life throughout all the years even though divided family times.
I served with Mary Ann as a Grand Officer in YLI. She was a grand lady and will be greatly missed by all who knew her. My deepest condolences to her family.
Bless her family & friends as we remember our beloved friend, Aunt and humanitarian. A true trail blazer for women in science and society. One of the first women to graduate MIT Engineering School, contribute to airplane turbin design and analyze criminal statistics. We will miss her humor and stories.
Mary Ann was a great friend. We have known each other for over 50 years. We were in a singles Catholic organization: The Chancellor Club through Christ the King Parish for a while until I met my spouse. She was a great sister to us in YLI. I will always value her spirit and enthusiasm. She had a gift for making others feel comfortable and appreciated. I will miss her. Prayers for all her family.
Mary Ann was a great friend for over 50 years. We were in the singles group called the Chancellor Club at Christ the King for a few years before I met my spouse. She was well oved by all her sisters in YLI. Mary Ann always was full of spirit and encouragement. I will miss her a great deal. Prayers for all her loved ones.
I had the honor of meeting and befriending MaryAnn in the past year. I saw her twice a week for the past 9 months. I always looked forward to my visits with her. I sat in awe as MaryAnn told me stories of her childhood, career accomplishments, education, and the time she shared an office with a serial killer! She made me laugh more times than I can count. Her quick wit often took me off guard and we would laugh together. Rest in Peace my dear MaryAnn
Our family loved this dear lady and considered her always as a part of us. The DeVries family was blessed with your love and companionship for many years. We will miss you.
Aunt Mary Ann was kind heart. She was always willing to lend an ear and help out where she could. Growing up I admired her for both her accomplishments and her world travels. I'll never forget her taking me to Eastern Washington at 13 to visit friends and to fish for Trout. (I caught 6 within 20 minutes.) From one of her trips, she brought back the book Welsh Walks and Legends, which I still have today. Its because of her that I learned the importance of travel and exploring other cultures from a young age. I continue to walk a path she laid first. She left a lasting impact and will be terribly missed.