FIND AN OBITUARY
Service information is posted on our website only with approval from the family.
If you are seeking information not listed below, please contact us.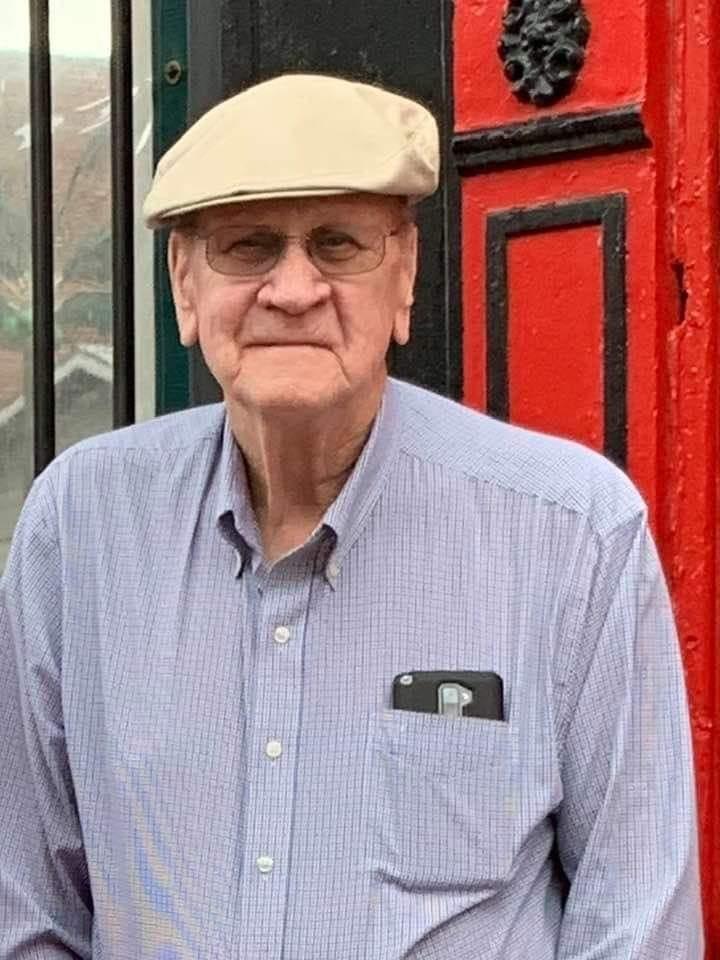 Orville Gunder Erstad
09/05/1938 — 07/04/2023
From Richland, Wa
Watch Service
New to Livestream? Watch the tutorial.
Public Viewing
Starts:
Sat, August 5, 2023, 11:00 am
Location:
Einan's At Sunset Funeral Home
915 Bypass Highway Bldg. H Richland, WA 99352
Memorial Service
Starts:
Sat, August 5, 2023, 1:00 pm
Location:
Einan's At Sunset Funeral Home
915 Bypass Highway Bldg. H Richland, WA 99352
Reception
Starts:
Sat, August 5, 2023, 2:00 pm
Location:
Einan's At Sunset Funeral Home
915 Bypass Highway Bldg. H Richland, WA 99352
Orville Gunder Erstad
Orville Gunder Erstad was born September 5th, 1938, in Grand Forks, North Dakota to Miles and Mae (Benson) Erstad. He was the oldest of four boys. His childhood was spent primarily in Crookston, Minnesota. Here he attended elementary, intermediate, and high school. He graduated from Crookston High School in 1956.
As a child Orville enjoyed the outdoors, fishing, time at the lake with family/friends, sports, and music. A memory that was found was a picture that he had drawn. In this picture he had depicted that he wanted to be a potato farmer. While he did not farm, potatoes were in his future. As a teen Orville enjoyed normal teen activity, friends, sports, music, parties, dating and enjoying life. In high school he was in the band where he played the trumpet and was active in basketball.
As a young adult, he met Janice Dufault, and they were married November 19th, 1957. Orville and Janice raised 7 children. They lived in Crookston and in the surrounding rural area. During this time, all 7 children were born. His eldest son, Craig, had a serious heart condition and passed in April 1965. Orville and Janice had allowed their son to participate in a new surgery, which while it did not prolong his son's life, the surgery paved the way for future success. This was both a sad and proud moment. It required courage to proceed with this decision. His other children were healthy and thrived. In 1971, Orville loaded up his family and moved to Washington State where he continued to build his family and career.
Eventually Orville and his family settled in Connell Washington. In Minnesota he worked in the potato industry, this continued in Washington. Orville worked his way up from the bottom to the top in the potato industry and was greatly respected for his work. He worked at Lamb Weston as a field man for several years. He worked at Fox Harvesting in Othello next and finally started his business, Orv's Potato Service. Today the business continues and is owned and operated by his son Mike and grandson Craig.
Orville enjoyed spending time with his family and friends. Activities such as camping, fishing, exploring, card games, puzzles, bowling, gambling, barbeque, golf, and travel. Orville was an avid baseball and football fan. The Seattle Mariners and Seattle Seahawks were his favorite teams. Of course, he favored the Minnesota Twins and Minnesota Vikings. Orville was loved by many and known for his kindness.
Orville and Janice parted ways and eventually he remarried Marilyn (Beeson Brant) Erstad in 1989. They settled in Othello, Washington and eventually moved to Richland. Orville was generous and kind to his extended family.
In his retirement, Orville enjoyed traveling in his motor home and became a snowbird, spending the winters in Yuma, Arizona and summers in Richland, Washington. He enjoyed an Alaskan cruise, trips to Yuma, California, New York, Minnesota, North Dakota, Mexico, Canada, Tennessee, Mississippi, Hawaii, Louisiana, and other points along the way.
Orville is survived by 6 children and their spouses. Ann (Erstad) and Rick Kincaid, Pamela (Erstad) and Keith Leavitt, Joni (Erstad) and Walter Moon, Michael and Rhonda Erstad, Mary (Erstad) Wright and partner Patrick Ellworth, Janelle (Erstad) and Rich Hunter.18 grandchildren: Sarah (Robert) McPherson, Meagen (Nick) Bryant, Nick (Rochelle) Leavitt, Tiffany (Mike)Pope, Melyssa Leavitt, Craig (Megan) Moon, Ryan (Tabitha)Moon, Christopher (Jessie) Moon, Corey (Michelle) Moon, Jillian (Urb)Shaw, Alexander (Daniel) Erstad, Richard Erstad, Trevor (Natalie) Fehrenbacher, Kristin(Dan) McCaffery, Ashley Wright, Justin (Lacey)Welch, Robert Welch Jr., and Cameron Welch. 28 great grandchildren, brothers Donald Erstad, (Donella), Gerald Erstad (Sue) 2 stepdaughters: Cathy Steiner, Sherry Boling (spouse Wayne) 9 step grandchildren and their spouses: Randy (Carly) Kirkpatrick, Tyson Kirkpatrick (Sam), Tanner Kirkpatrick (Britney), Jordan (Erica) Kirkpatrick, Jake (Emily) Kirkpatrick, Austin Bennet, Kortney Hannon, and Sky Brant. 14 step great grand children
He was preceded in death by his parents Miles and Mae Erstad, son- Craig Stephen Erstad, wife – Janice Erstad, brother – Richard Erstad, wife Marilyn Erstad and stepson Shawn Brant.
Grandpa you are greatly and deeply missed. Our love and prayers are with everyone at this time
Grandpa, you are deeply and greatly missed.
Our thoughts and prayers go out to all the family. I will miss his posts. They were very insightful. God speed Orville
We were privileged to get to know Orville on his many trips to North Dakota. Don is our brother in law.
Orville was the kindest man and so easy to visit with.
Blessings to all of you as you suffer through this loss.
I am so sorry for your loss. Orville was a great man. My heart goes out to you all.
Such a wonderful uncle who was so kind and loved family. He will be greatly missed.