FIND AN OBITUARY
Service information is posted on our website only with approval from the family.
If you are seeking information not listed below, please contact us.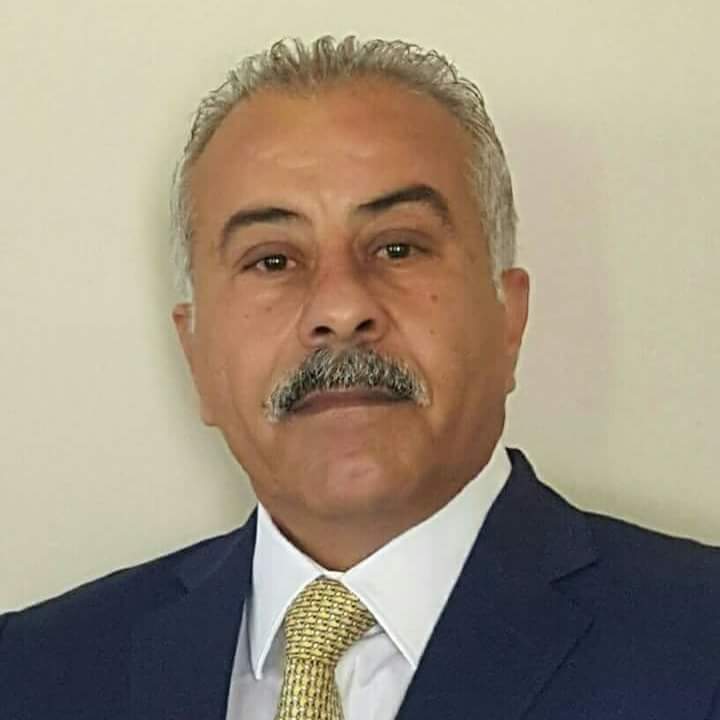 Saleh "Sal" Ghbein
New to Livestream? Watch the tutorial.
Saleh "Sal" Ghbein
Saleh "Sal" Ghbein passed away on July 15, 2023 after a battle with cancer. Saleh was born on June 29, 1960 in Amman, Jordan to the late General Fahed Ghbein and Reda Ghbein. He grew up in Jordan.
He chose to pursue college in the United States, and he graduated in 1983 with a degree in electrical engineering from Sacramento State.
Sal met his future wife, Cheryl, while in California. Sal and Cheryl moved back to Jordan in 1984 to be with his family and he served his time in the Royal Jordanian Air Force from 1984 to 1987.
Sal and Cheryl moved back to the United States, and although they lived in various places, they raised their sons, Rashid and Sami, in Richland, Washington. Sal was proud to share his passions with his sons, and he included himself in theirs. His family was his top priority, and he worked hard to provide and care for them throughout his years.
Sal worked in the field of nuclear engineering for 35 years, with the majority of his career spent at Energy Northwest. He held many important roles, and he enjoyed being a mentor to many.
Between 1990 and 2006, Sal spent his free time coaching local soccer teams winning multiple championships and being awarded Washington State Coach of the Year.
He will always be remembered and loved by his wife, Cheryl, his sons, Rashid (Briana) Ghbein and Sami (Savanna) Ghbein, his granddaughter, Ada, whom he called the light of his life, and his brothers, sisters, nieces, nephews, and friends.
He was preceded in death by his father and mother, and his sister. On Saturday, July 22, 2023 @ 9-11 am, a memorial service will also be held at Sunset Gardens to honor Sal's life.
I'm shocked and sorry to hear this news. I "took for granted" that Sal would live longer than me! I coached in the same local Soccer club as Sal! I remember admiring his accomplishments. I remember watching his boys grow up and play. I will always have fond memories of Sal. The video the family created and shared here is absolutely beautiful and fitting … be humble and kind frames how I remember Sal. My heart goes out to his entire family, his Wife, his boys, their wives AND that beautiful grand daughter. This video gave me both joy and sadness… he was a beautiful soul. My sincere condolences.
Bill Frisbee
Sal had a profound impact on my life as a coach, mentor and friend. He selflessly dedicated years of his life to coach our club soccer team, which speaks to his character in itself. I am grateful for the time I was able to spend with the kindest man. Sending love and prayers to his amazing family who graciously shared their time with us during his coaching years.
Xo,
Alli Arnold (Lindeman)
We met Sal through youth soccer in Tri-cities. Our sons competed against each other and then eventually played together on Sal's soccer teams for many years. Our families spent a huge amount of time together and we will remember the good times. Our community was fortunate for the time he volunteered to our children and we thank him for that. Our sympathies go out to Cheryl, Rashid, and Sami for their loss.
I was lucky enough to have Sal as my club soccer coach for over 6 years. More importantly, he was a family friend and mentor. He had a huge positive impact on my life and I'm thankful he was such a huge part of it in my early years.
Sal coached my son Joey and became a friend. He was a wonderful man who loved his family and was a mentor to our son. You will be truly missed. We are so sorry for your loss.
I have many wonderful memories of working with Sal. You will be missed by all.
We knew Sal from his soccer coaching years. That he was enthusiastic coach is an understatement. Sal spent his free time coaching local soccer teams winning multiple championships and was awarded Washington State Coach of the Year.
Sal was always friendly and could always be counted on for a warm welcome, just don't let him be the leader of the pack driving to a soccer field.
He will be missed.