FIND AN OBITUARY
Service information is posted on our website only with approval from the family.
If you are seeking information not listed below, please contact us.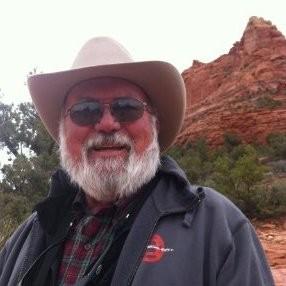 Jerrold Bookwalter
05/12/1940 — 08/21/2023
From West Richland, WA | Born in Modesto, CA
Celebration of Life
Starts:
Sat, October 7, 2023, 2:00 pm
Ends:
Sat, October 7, 2023, 5:00 pm
Location:
J. Bookwalter Winery
894 Tulip Lane Richland ,WA 99352
Jerrold Bookwalter
Jerrold Bookwalter, May 12, 1940 – August 21, 2023
West Richland, Washington – Jerrold "Jerry" Richard Bookwalter, 83, of West Richland Washington, passed away on August 21, 2023, from complications of colon cancer. Jerry, a resident of the Tri-Cities for nearly 50 years, was born May 12, 1940, to Robert and Lural Bookwalter in Modesto, California. The middle son of three boys, Jerry grew up in a tight-knit and fun-loving family in Escalon with his older brother Robert Jr., and younger brother David. Later his family moved to a peach ranch in Modesto where he learned life long farming skills. He always loved driving tractors and repairing things.
Jerry graduated from Thomas Downey High School in Modesto in 1958. He put himself through college by first attending Modesto Junior College before transferring to University of California, Davis. At a dormitory dance Jerry met his wife, Jean. While still students at Davis, they married in 1962 and spent 61 remarkable years together. Jerry graduated in 1963 with a BS in Agricultural Production. Jerry and Jean welcomed their daughter Terri in 1963 and son John two years later.
After graduating from Davis, Jerry spent the first 13 years of his career in California where he managed farms that included prunes, pears, peaches, and almonds. Later, he also simultaneously farmed his own ranch of peaches, almonds, and grapes.
In 1976, Jerry became General Manager of Sagemoor Farms north of Pasco, Washington and the family relocated to Washington. This decision set him on a path to becoming a pioneer wine grower and winery owner who helped bring the Washington wine industry to prominence. Along with alfalfa, barley, wheat, cherries, nectarines, pears, and apples, Sagemoor had one of the largest wine vineyard holdings in the state, including the Bacchus and Dionysus blocks. However, the Washington wine industry hardly existed at the time, and Jerry spent much of his time learning and developing markets for the grapes within Washington and nationally. He learned by trial and error and consulted with other industry leaders to define and establish the wine grape varieties that would flourish in Washington.
In 1982, Jerry left Sagemoor and in 1983 founded Bookwalter Winery in Pasco. He and his wife Jean built a respectable small winery, producing primarily white wines. Additionally, he established another company to manage vineyards in the state including the prestigious Conner Lee vineyard. In 1993, he and Jean relocated the winery to its current location in Richland, Washington. Jerry retired in 2008 and turned over ownership to his son John who renamed the winery to J. Bookwalter Winery. In 1985, he was the Vice-President of the Washington Wine Grape Growers Association. In 2011, Jerry received one of the Washington wine industry's highest honors when he was named the Honorary Grower of the Year at the 2011 Auction of Washington Wines.
Jerry was a very special man, so fun to be around with a great sense of humor, and beloved by not only his family, but so many others as well. He was a wonderful husband and fiercely loving of his wife "Jeanie", a great father who was so proud of his children and grandchildren, and loyal to his many friends and extended family. Jerry was kind, generous to a fault, a pioneer, builder, and mentor. He had unwavering optimism and an unbridled curiosity for life codified by his innumerable hobbies and
interests and constantly added new ones over the course of his life – i.e., art, birding, photography, painting, gardening, cooking, woodworking, corvettes, travel, fishing, hiking, archery, boating, RVing, winemaking, tennis, music, collecting etc. He was a lifelong learner and approached any problem as solvable, and never quit. Jerry was a gracious host and extraordinary party planner. He had life-long friends from all facets of his life: college, the wine industry, the neighborhoods he lived in, and his home in Tucson, Arizona where he and Jean spent winters.
We will deeply miss Jerry but are comforted by the fact that he impacted so many positively with the lessons of kindness, resolve and humor and left this world a better place.
Jerry is preceded in death by his parents Robert and Lural, his brothers Robert Jr. and David; sister-in law Carolyn Bookwalter; his wife's parents James and Lillian McLarnin, and brother-in-law William Watkins.
Jerry is survived by his wife, Jean; daughter Terri (Tom Fleck), son John (Gretchen), granddaughters Taylor Bookwalter, Jessa Bookwalter, and Bryn Fleck; brother-in-law James McLarnin (Karen); sisters-in-law Dorene Bookwalter, Ellen Watkins, and Nancy Smith (Dick Steen); Cousin Larry Manross (Mary), and several nieces and nephews.
A Celebration of Life is planned for Saturday, October 7, 2pm – 5pm at J. Bookwalter Winery (Fiction Restaurant) at 894 Tulip Lane, Richland, Washington 99352. In lieu of flowers, donations may be made in Jerry's honor to University of California, Davis at Give UC Davis – Viticulture and Enology, or to WSU Tri-Cities "WSUTC Viticulture and Enology Scholarship Fund" at Make A Gift Today! ' WSU Foundation ' Washington State University or the Audubon Society at Honor the memory of a bird lover in your life. ' National Audubon Society., or to Tri-Cities Cancer Center Foundation at Donate ' Tri-Cities Cancer Center Foundation (tccancer.org)
Einan's of Richland, Washington is in charge of arrangements.
Jean and family, we offer our condolences on the passing of Jerry. We were residents at LaCholla Hills in Tucson AZ, where we enjoyed a number of fun times, especially the Science Lecture series. We found lots of fun with Jerry and Jean.
Love and comfort.
Bonnie & Daryl Wunroe
Muskego WI
Dearest Jean, John and family
My deepest heart felt hugs I send to you and the family.
Jerry was always fun at all the wine festivals I attended as Oakwood Cellars.
SO, REMEMBER all those special times, moments, special occasions and happy fun times you had with him. Keep them in your heart forever.
I will have a wine toast for him.
God Bless
Hugs, Eppie Skelton
Jerry was a memorable friend!
Jerry,
I'll miss our Corvette drives and the opportunity to chat with you and get to know you. You've made your mark on the 3 Rivers Corvette Club and you'll be missed.
My friend, know that Jean and your family will be comforted and watched over by friends.
Rest in peace until we meet again.
Dear Jean, John, Terri, and family:
We are so sorry to hear about Jerry's passing. He, his brothers Bob and Dave, with uncle Bob and aunt Lural, were very important to my dad, especially during my grandfather's long illness and after his death. My dad talked often about Jerry, growing up in Escalon and Modesto, and his pride in Jerry's success in the wine business. My dad and mom loved spending time with you all in Washington. The love they had for you carried over to all of us, whenever we all got together. Our hearts go out to you.
Jean,
How we wish that Jerry was here so that our dog could pee on his garbage can lid….one more time!Katie and I (and the dogs), are so fortunate to have the two of you for
our part-time neighbors here` in Tucson! There is a huge "empty spot" across the street with Jerry gone,
There are many fine people on this Earth, but I don't think I will meet another like our neighbor and friend Jerry Bookwalter.
Dear Jean and family,
I'm so very sorry for the loss of your beloved Jerry. May he rest in peace.
I met Jerry when he and Jean were selling there winery facility in Pasco.
He and Jean were an absolute pleasure to do business with, and when meeting him I was instantly impressed with his
kindness, fairness, soft spoken nature,
and sense of humor. I'll always remember him as a very kind and gentle soul. He positively impacted the lives of many and will be sorely missed.
May God rest his soul, and I pray that the wonderful memories that you all have and share with each other about your beloved Jerry will bring a sense of peace in this time of grief.
Sincerely,
Fred La Mothe